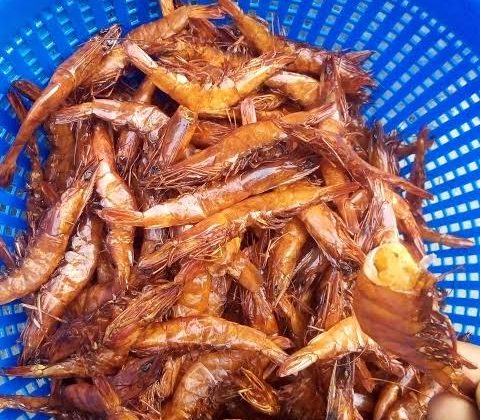 Crayfish, also known as crawfish, are freshwater crustaceans that resemble small lobsters. They typically grow to lengths of 3-6 inches and weigh up to 1 pound. Crayfish are found in streams, rivers, and lakes throughout the United States.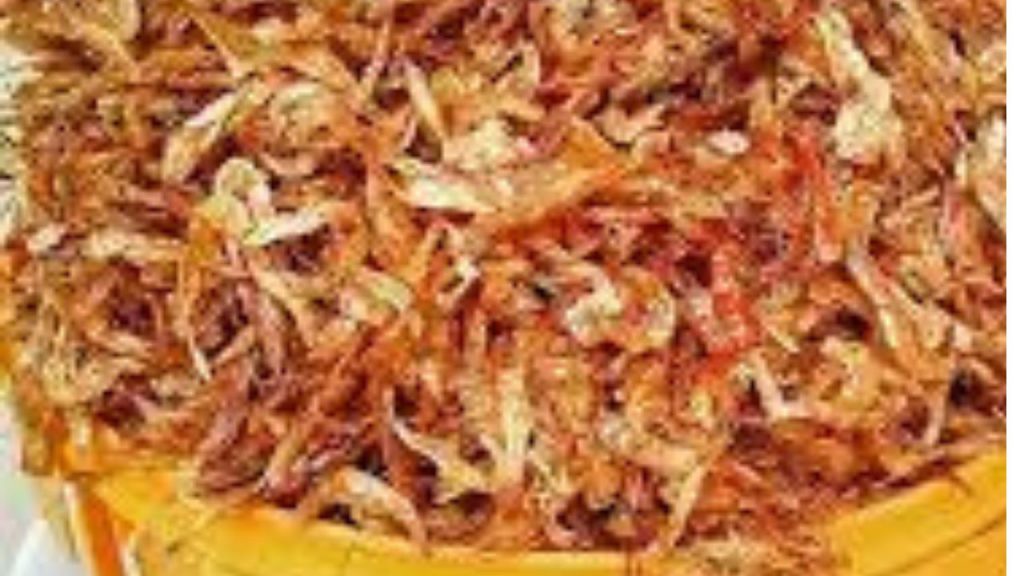 Crayfish can be eaten fresh or dried. Fresh crayfish are best when boiled or steamed. They can also be added to soups or stews. Dried crayfish are available in most Asian markets. They are often used in dishes such as Kung Pao chicken or Szechuan shrimp.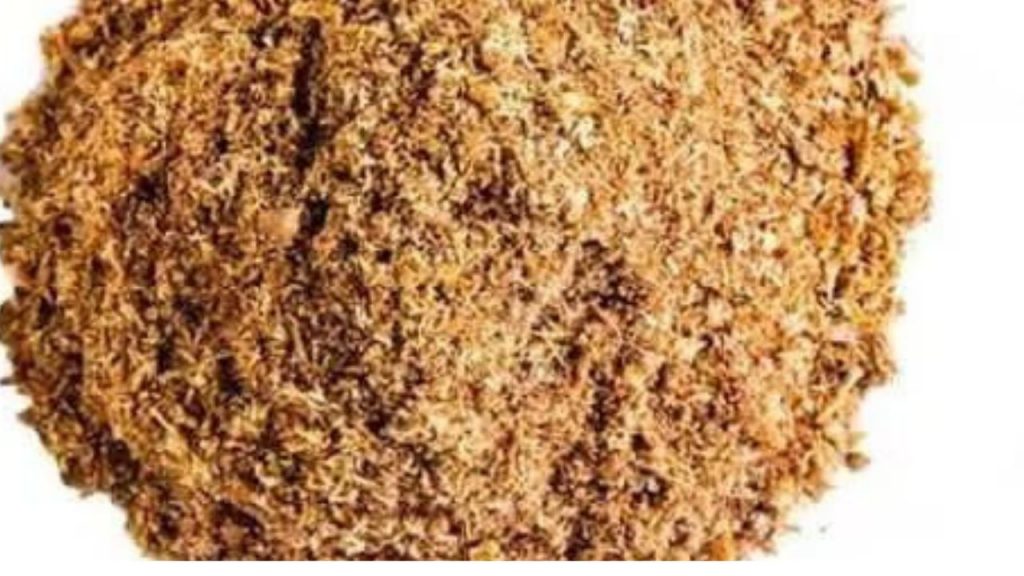 Why mothers love crayfish is because it is a very versatile food. It can be eaten cooked or raw, and it can be added to a variety of dishes including soups, stews, salads, and rice dishes.
It helps the meal to taste so good. Crayfish tastes great whether it is dry or fresh, so mothers have plenty of options when incorporating it into their meals.
Crayfish is a very healthy food choice because it is low in calories and high in protein. It also contains important vitamins and minerals such as thiamin, niacin, vitamin B12, iron, and zinc.
Additionally, crayfish are a good source of omega-3 fatty acids, which are beneficial for the health of the heart and brain.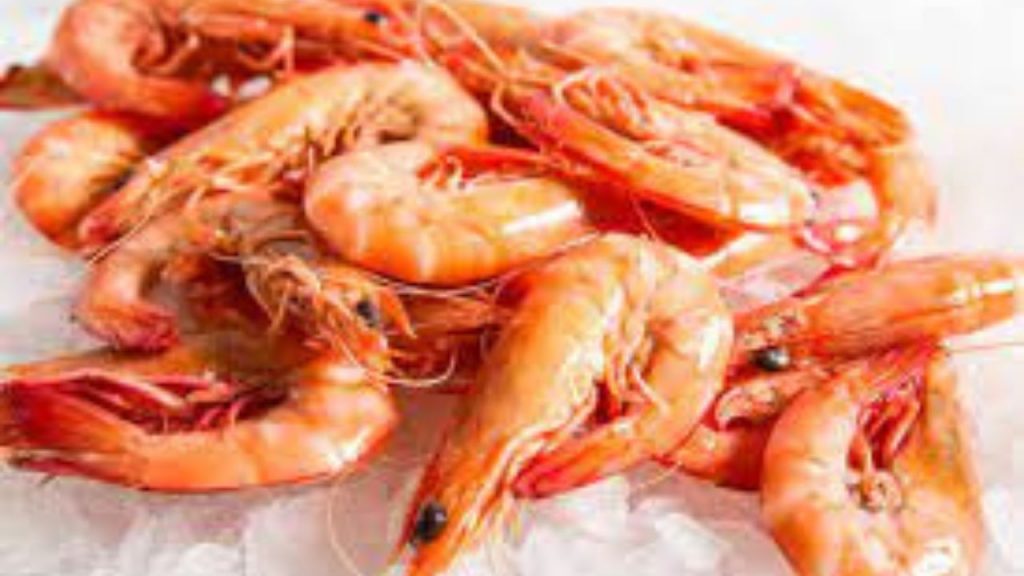 Crayfish
Crayfish are a type of freshwater shrimp belonging to the family Parastacidae. There are around 20 different species of crayfish, all of which vary greatly in size and shape.
They range in color from light brown to dark red, with some having bright orange or yellow markings. Crayfish live in freshwater rivers, lakes, and ponds, where they feed on worms, small fish, and other invertebrates.
Crayfish are used as food in many parts of the world, and their populations have been increasing in recent years as humans have started to eat them more often.
How do you dry fresh crayfish?
Drying is a way to preserve food by removing the water from it. There are many ways to dry food. The most common way to dry food is in the sun, but you can also use a dehydrator or an oven.
To dry fresh crayfish, first, you need to kill them. You can do this by freezing them or boiling them. Then, you need to remove the meat from the shell.
You can do this by pulling off the legs and claws and then splitting the tail open. Finally, you need to place the meat on a wire rack and dry it in the sun, in a dehydrator, or in an oven.
Crayfish pictures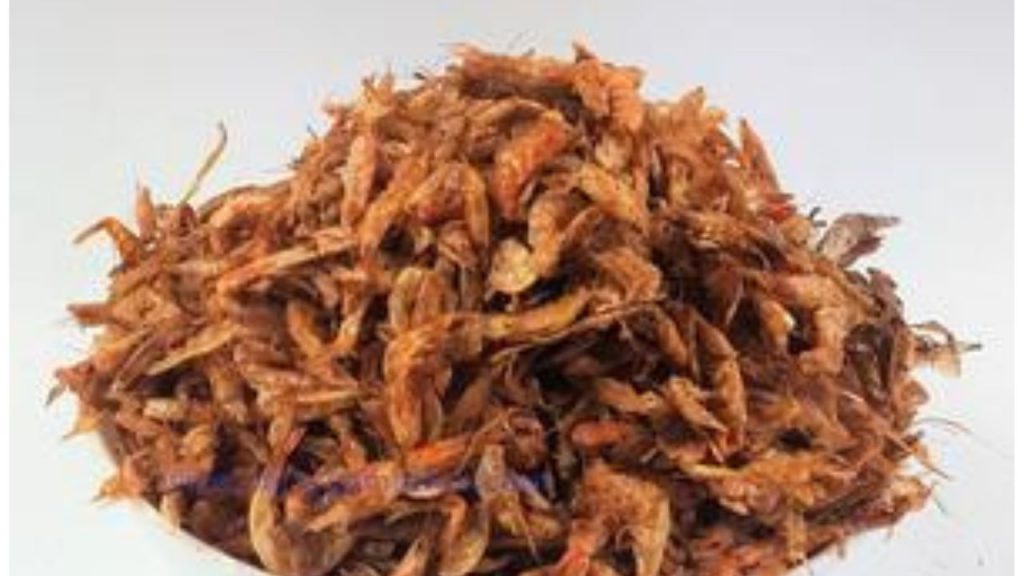 How do you make crayfish powder?
Crayfish are a type of shellfish that can be used to make a delicious powder. To make the powder, you will need to remove the shells and claws from the crayfish.
You can then either freeze or dry the crayfish. Once they are dried, you can use a food processor to grind them into a powder. The powder can be used in recipes or as a seasoning.
Does dry crayfish spoil?
We all know that seafood spoils quickly, but does that hold true for crayfish? Crayfish are a type of shellfish that can be eaten either boiled or dry.
When crayfish are boiled, they usually have a mild flavor and a slightly rubbery texture. Some people also like to eat them dry, which is when they are seasoned and then oven-baked until they are crispy.
The question is, does dry crayfish spoil? The answer is yes, it can spoil. Like other types of seafood, crayfish contain bacteria that can cause food poisoning if not properly cooked.
In general, it's best to eat crayfish within two days of purchase. If you're going to store them for later use, make sure they are refrigerated and covered in ice.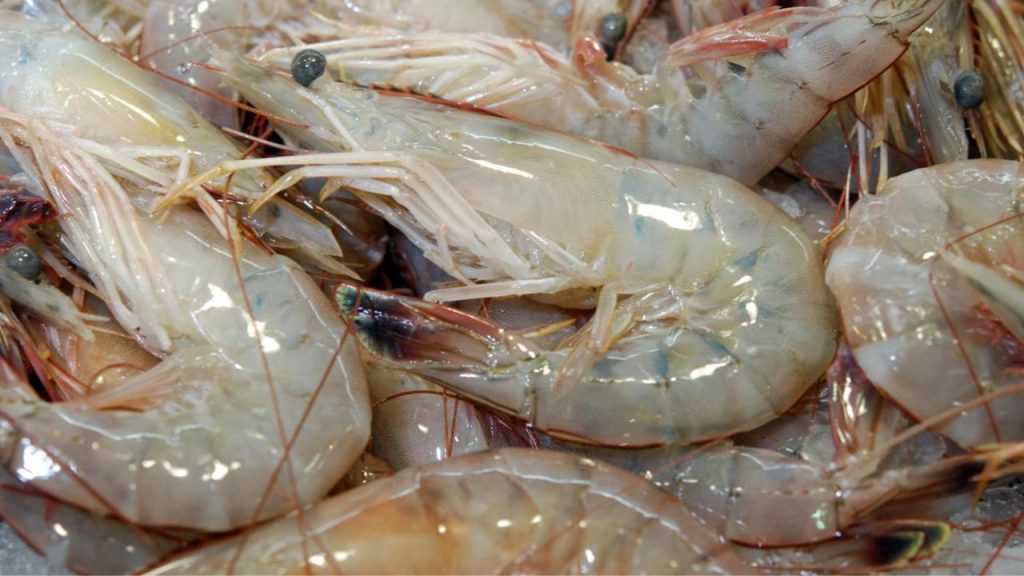 Can you eat dried crayfish?
Yes, you can eat dried crayfish. In fact, it's a popular snack in some parts of the world. Dried crayfish are high in protein and low in fat, making them a healthy choice. They also have a sweet and salty taste that many people enjoy.
How do you use dried crayfish?
Crayfish, also known as crawfish, are freshwater crustaceans that resemble small lobsters. They're a popular ingredient in Louisiana cuisine and are used in dishes such as crawfish étouffée and crawfish pie. Dried crayfish can be used to add flavor to these dishes or to any dish you like.
To use dried crayfish, first, rehydrate them by soaking them in water for 30 minutes. Then, add them to your dish of choice and cook according to the recipe's instructions.
Rehydrated crayfish have a slightly different texture than fresh crayfish, so if you're not used to cooking with them, it might take some getting used to. But they're definitely worth trying if you want to add some extra flavor and spice to your food.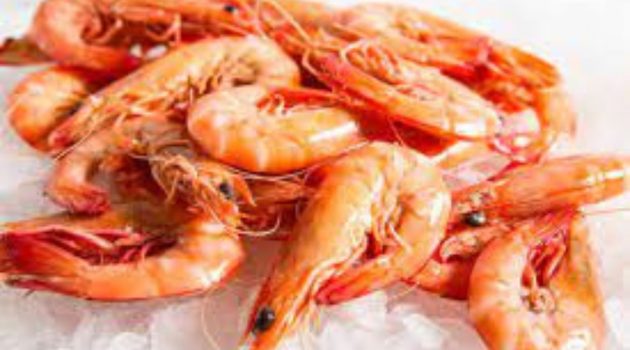 Crawfish vs crayfish
Crawfish and crayfish are both freshwater crustaceans that resemble each other in many ways. They both have a segmented body, 10 legs, and a long tail. Crawfish are typically red or green, while crayfish are typically blue or white. The two creatures can be difficult to tell apart, but there are a few key differences.
Crawfish have claws on their first two pairs of legs, while crayfish do not. Crawfish also have an external reproductive organ called the apron, while crayfish do not. Additionally, crawfish are typically larger than crayfish.
Crawfish and crayfish both serve as an important food source for many animals in the wild. They are both also popular as food for humans. Some people prefer crawfish because they believe they taste better than crayfish.
How to preserve dry crayfish
Drying crayfish is a way to preserve them for later use. There are a few methods that can be used.
The most popular is to dry them in the sun. This method takes a few days, but it is free and easy to do.
Use a food dehydrator. This method takes about 12 hours and costs around $30.
Another option is to freeze them. This method takes up a lot of space, but it's free.
Make sure the crayfish are completely dry before you put them in the container.
Place a layer of paper towels at the bottom of the container and then place the crayfish on top.
Sprinkle a small amount of salt on top of the crayfish and then seal the container.
Store in a cool, dark place for up to six months.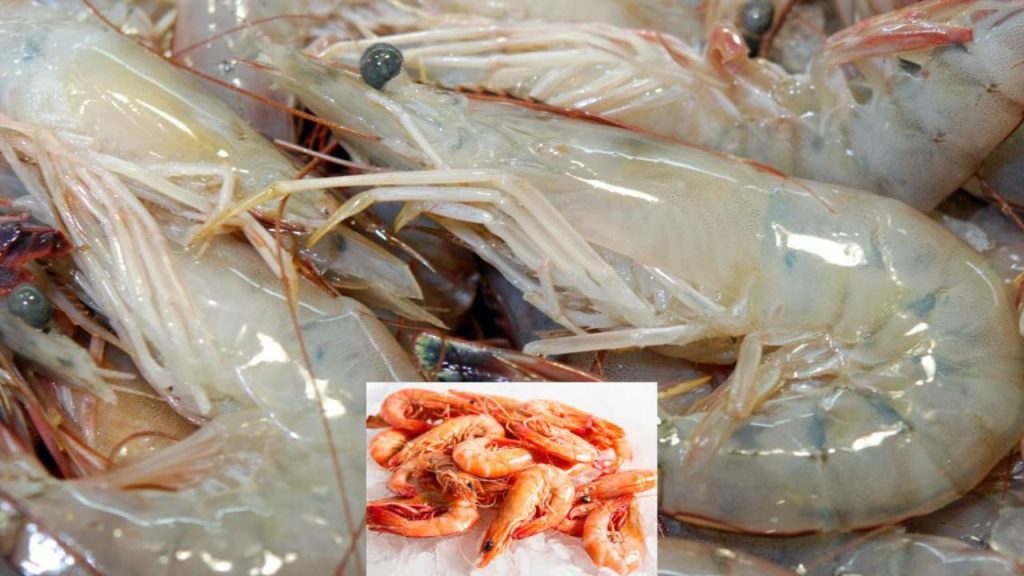 Health benefits crayfish
Crayfish are a delicious and healthy seafood option that offer many nutritional benefits.
Crayfish are low in calories and high in protein, making them a great choice for people looking to maintain a healthy weight.
They are also a good source of omega-3 fatty acids, which are important for maintaining heart health.
Additionally, crayfish are a good source of antioxidants, which help protect the body from damage caused by free radicals.
Crayfish Powder Substitute
When you're looking for a crayfish powder substitute, you might be surprised to find that there are many different options available to you.
You can use lobster or crab meat, both of which will provide a similar flavor and texture to crayfish. If you're looking for a slightly different flavor, you can also use shrimp or crawfish.
These substitutes will all give your dish a slightly different taste, but they will all be delicious and satisfying.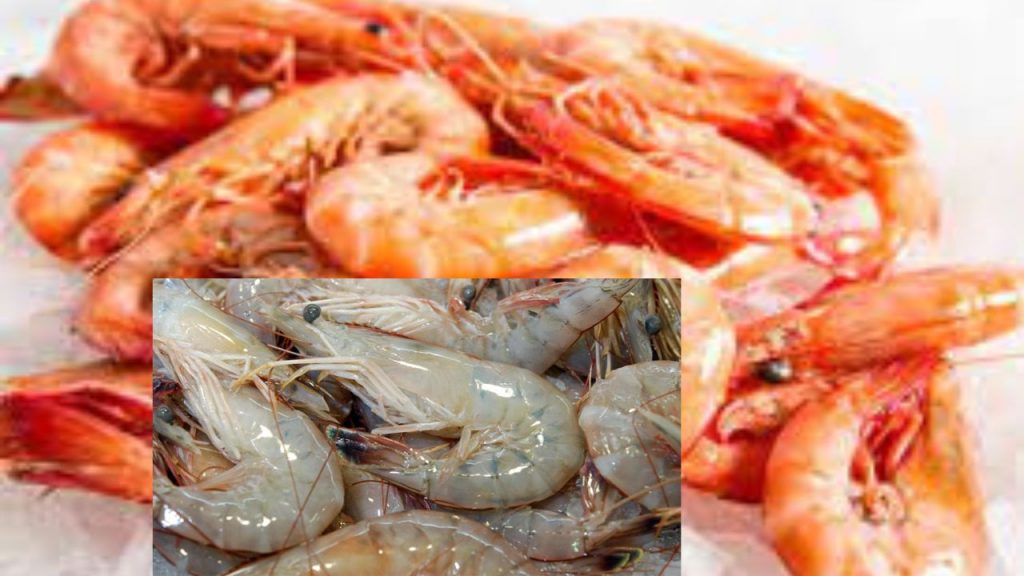 Is crayfish the same as shrimp?
Crayfish and shrimp are both seafood, but they are not the same. Crayfish is a freshwater crustacean that is related to lobster, while shrimp is a saltwater crustacean that is related to crab. Both crayfish and shrimp are eaten as food, but they have different flavors. Crayfish has a stronger flavor than shrimp.
Where to buy ground crayfish
Looking to buy some ground crayfish? Here are a few places to get started:
One great option is to check out your local seafood market. This is a great place to find all sorts of fresh seafood, and you're likely to find ground crayfish here as well. Be sure to ask the staff about the availability and pricing before making a purchase.
Another option is to order online. There are a number of websites that sell ground crayfish, and most of them offer quick and easy shipping options. Just be sure to read the product descriptions carefully so you know what you're getting.
Finally, if you're looking for a bargain, consider checking out online auction sites like eBay or Craigslist. You'll likely be able to find some great deals on ground crayfish this way.
Types of crayfish in nigeria
There are different types of crayfish found in Nigeria. Some of these crayfish include the common red swamp crayfish, the Procambarus clarkii; the common white river crayfish, the Procambarus zonangulus; and the common spiny-cheeked crayfish, the Austropotamobius pallipes.
The red swamp crayfish is a large, robust species that is typically a bright red color with black spots on its carapace. It is found in freshwater habitats throughout southern United States and Mexico.
The white river crayfish is also a large species, but it has a pale ivory carapace with dark brown markings. This species is found in rivers and streams in eastern United States.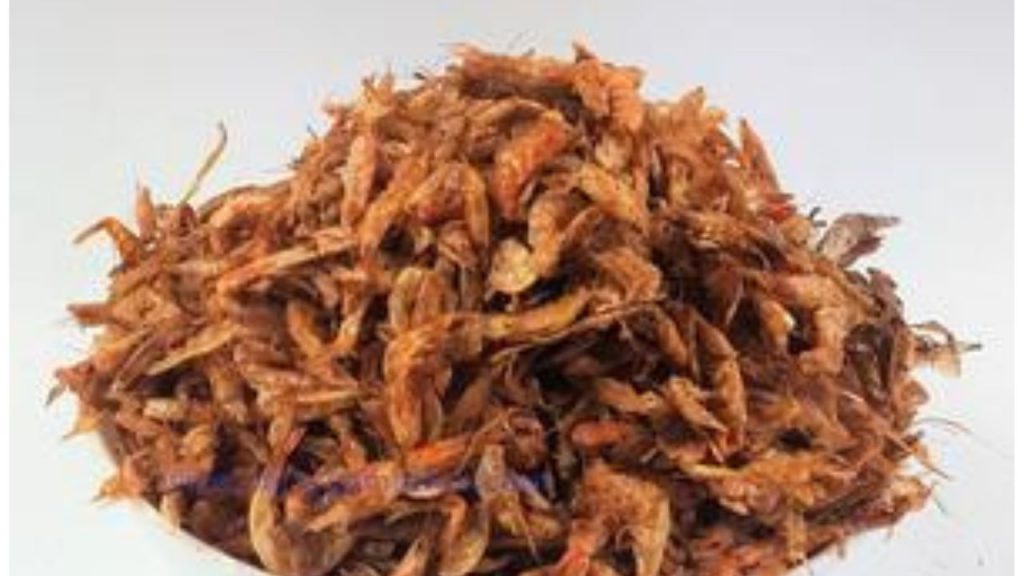 How To Trap & Cook Crayfish
When trapping crayfish, there are a few different methods you can use. The most popular way to trap crayfish is by using a baited trap. You can either buy a pre-made trap or make your own.
For a homemade trap, all you need is a wire hanger, some heavy-duty string or fishing line, and a rock or weight. Bend the hanger into a triangular shape and make a small hole in the middle of the bottom for the bait. Tie the string to the hanger and then tie the other end to the rock or weight.
Bait the trap with something that crayfish like such as raw bacon, raw chicken, hot dogs, cat food, etc. Another method for trapping crayfish is by using a net. Netting them can be tricky because they can easily escape if they sense danger.
blue crayfish
Blue crayfish are a fascinating and unique species that have captured the attention of many people worldwide.
These crustaceans are known for their striking blue coloration, which can vary in shades from light blue to almost black. The blue crayfish is native to North America and is one of the most popular freshwater aquarium pets.
One of the most interesting facts about blue crayfish is that they can regenerate their claws if they lose them in a fight or an accident.
They also molt their exoskeletons several times a year, allowing them to grow larger and stronger with every molting cycle.
Blue crayfish are omnivores, feeding on both plants and animals, including small fish, insects, snails, and algae.
While they make great pets for experienced aquarium owners, it's worth noting that owning a blue crayfish requires proper care and maintenance.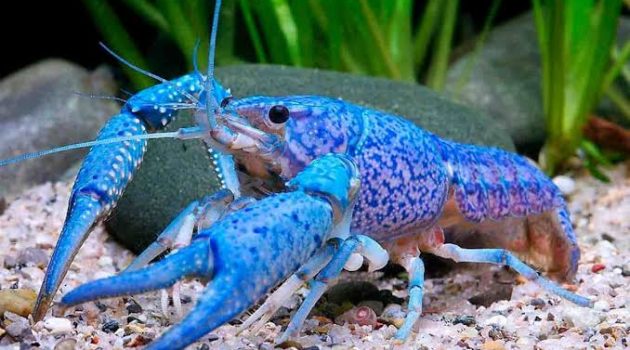 Electric blue crayfish
Electric blue crayfish are a unique and colorful species of crustaceans that can provide a wonderful addition to an aquarium. They are easy to care for and have a lifespan of up to 10 years.
While they may seem intimidating at first, with the proper research, proper water parameters and adequate space, you will be able to keep them healthy and happy for years.
Electric blue crayfish are also great companions for fish because they rarely interact with them and provide interesting displays in your tank.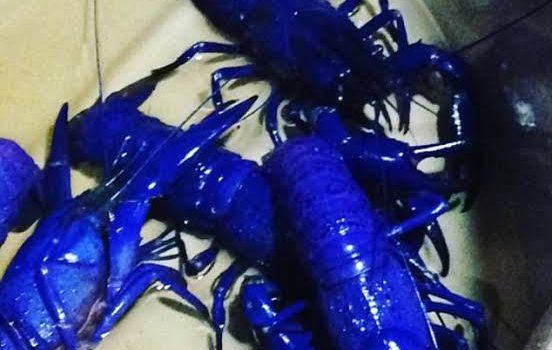 Crayfish Vs Crawfish
Crayfish and crawfish are two different species of crustaceans that have several similarities. They both have a long body, clawed legs, and live in freshwater environments.
Although they may be confused with one another, there are clear distinctions between the two types of creatures. Crayfish tend to have a more rounded head while crawfish have a flatter head and longer antennae.
Furthermore, crayfish inhabit areas further north than crawfish which typically reside in the Southern United States.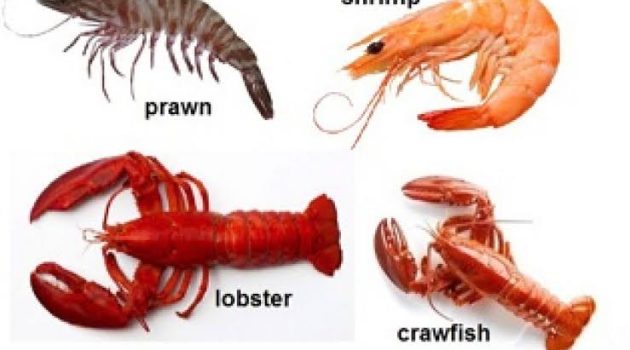 Mexican dwarf crayfish
The Mexican Dwarf Crayfish is an incredibly unique and interesting species of crayfish that can provide hours of entertainment and joy to its owner.
With a few simple steps and a small amount of money, you can have your own pet crayfish in no time and prove that they are intelligent, interactive creatures with personalities all their own.
They are sure to bring an extra level of life to any home aquarium or terrarium. Taking care of these little crustaceans is sure to be rewarding.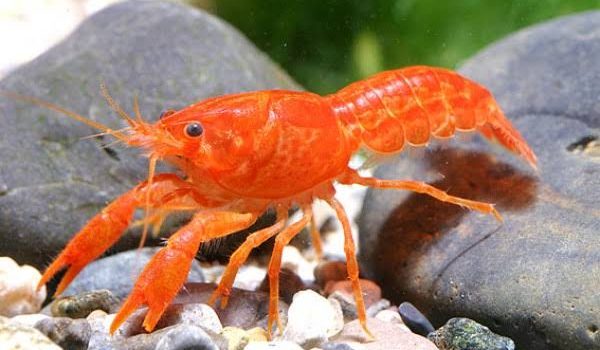 What do crayfish eat
Crayfish are omnivorous creatures that can survive on a wide variety of food. They feed mainly on plant matter, insects, small fish, and other invertebrates.
Crayfish can also benefit from scavenging for dead or decaying organic material and will look for additional nutrition in the form of algae and other aquatic vegetation.
Some species have even been observed taking advantage of human-made sources of food such as breadcrumbs or processed foods.
Marbled crayfish
The marbled crayfish is a species that has no natural predators, is easy to breed and care for, and is able to adapt quickly to its environment.
It can be found in many areas around the world, but it is not yet known how far it has spread from its original location. It is a species that has the potential to wreak havoc on native ecosystems if not managed and monitored properly.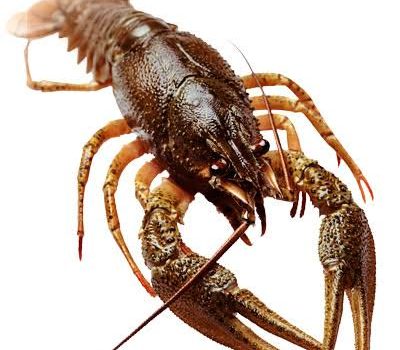 Crayfish and lobsters
Crayfish and lobsters are both valuable seafood delicacies. Although they have many similarities, there are also several key differences between the two species.
Crayfish tend to be smaller, less expensive, and more widely available than lobsters.
Lobsters, on the other hand, have a much sweeter flavor and greater meat content than crayfish. Ultimately, it all comes down to preference and the intended use for either species.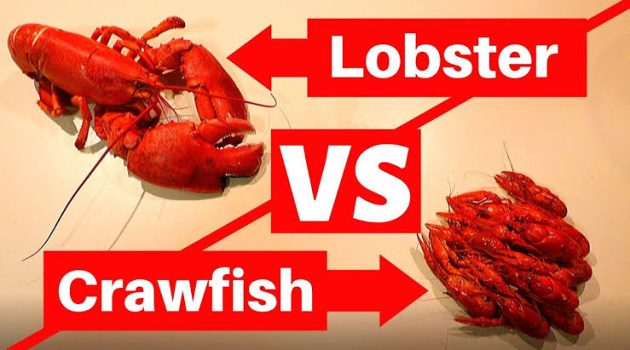 Conclusion
In conclusion, crayfish make a great addition to many dishes and can be used as a spice to give food a new and exciting flavor. They are also low in calories and high in protein, making them a healthy option.
So if you are looking for a new way to add flavor to your food, or are looking for a healthy option, consider using crayfish as a spice.