You Can Now Buy the Viral Pink Sauce from TikTok at Walmart
Social media has become a powerful platform for food trends and viral recipes. From the Dalgona coffee craze to whipped feta pasta, TikTok has introduced us to some mouthwatering creations.
One recent sensation that took the internet by storm is the Viral Pink Sauce, a creamy and flavorful condiment perfect for enhancing a wide range of dishes. And the exciting news is that you can now get your hands on this TikTok sensation at Walmart.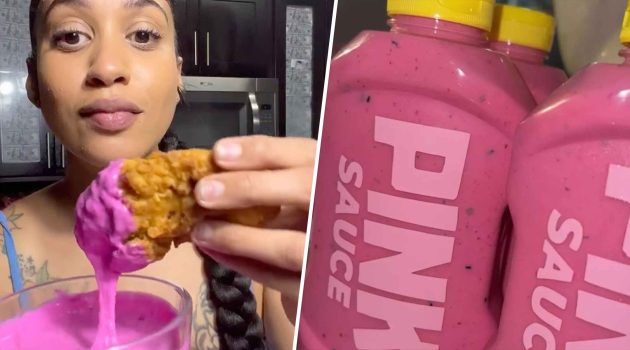 What Is Pink Sauce
The Viral Pink Sauce, also known as "TikTok sauce," is a versatile and delectable combination of ingredients that adds a pop of flavor to your favorite meals.
It gained popularity through short cooking videos on TikTok, where users showcased its vibrant color and tantalizing taste. Now, thanks to its rising fame, Walmart has made it accessible to food enthusiasts everywhere.
The sauce ultimately went viral on social media, with #pinksauce now drawing in 644 million views on TikTok alone. About seven months after its introduction, Chef Pii partnered with Dave's Gourmet, a food company that sells sauces, to bring the pink product into the mainstream.
The sauce will now be sold in more than 4,300 Walmart stores and online until July 2023. Vegan and gluten-free varieties will be available, as well.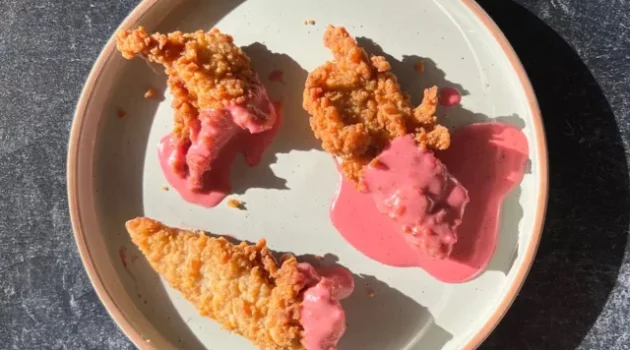 What makes the Viral Pink Sauce so special?
It's the unique blend of ingredients that creates a harmonious balance of creaminess, tanginess, and a hint of spiciness.
While the exact recipe may vary, the sauce often includes ingredients such as mayonnaise, ketchup, garlic powder, paprika, hot sauce, and other secret additions that give it its distinct taste.
The beauty of the Viral Pink Sauce lies in its versatility. It can be used as a dipping sauce for fries, chicken nuggets, or shrimp.
You can drizzle it over burgers, tacos, or grilled vegetables to add a burst of flavor.
It even works wonderfully as a dressing for salads or a spread for sandwiches. With its creamy texture and delightful taste, this sauce has quickly become a favorite among food lovers looking to elevate their culinary creations.
And now, finding the Viral Pink Sauce at Walmart makes it even more convenient to bring this TikTok sensation into your own kitchen.
Whether you're an avid TikTok follower or simply curious about trying new flavors, Walmart has made it easier than ever to experience the magic of this viral sauce.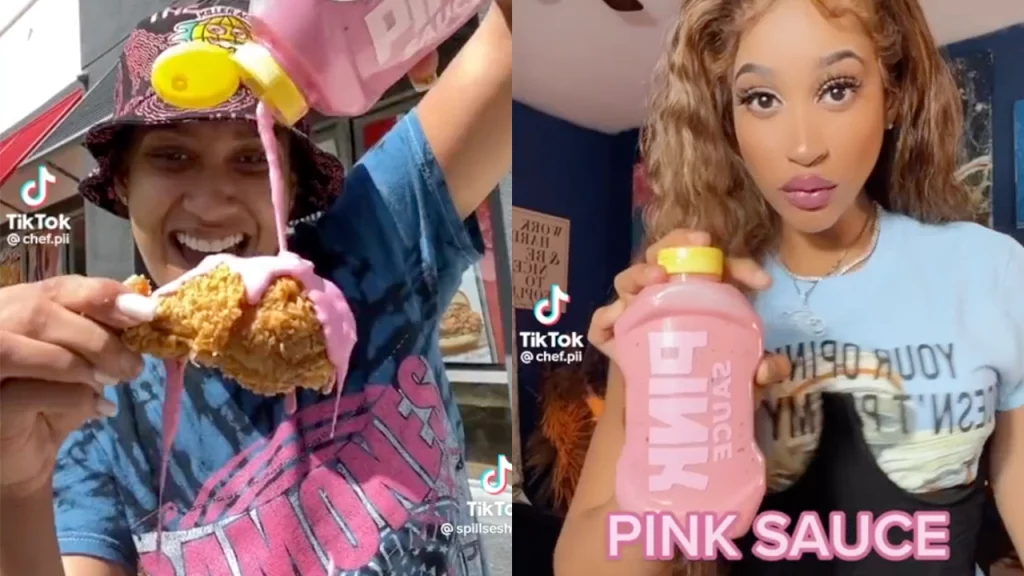 Frequently Asked Questions
So, how can you get your hands on the Viral Pink Sauce at Walmart?
Look for it in the condiments aisle or check the online store for availability. Walmart's commitment to offering a wide range of products ensures that you can find the hottest food trends and culinary sensations right at your fingertips.
Don't miss out on the opportunity to add the Viral Pink Sauce to your pantry.
Pink Sauce At Walmat
Join the TikTok sensation and elevate your meals with this delicious condiment. Walmart has made it possible for everyone to enjoy the flavors that captivate the online food community. Get ready to unleash your culinary creativity and experience the magic of the Viral Pink Sauce.
Pink sauce ingredients
While the exact recipe for Pink Sauce can vary, here is a general list of ingredients commonly used to make this creamy and flavorful condiment:
Mayonnaise: It provides a rich and creamy base for the sauce.
Ketchup: Adds a tangy and slightly sweet flavor.
Garlic Powder: Imparts a savory and aromatic element.
Paprika: Gives the sauce a subtle smokiness and enhances the color.
Hot Sauce: Adds a kick of heat and depth of flavor (optional).
Worcestershire Sauce: Provides a savory umami flavor (optional).
Dijon Mustard: Adds a hint of tanginess and complexity (optional).
Salt and Pepper: To season the sauce according to taste.
Remember, the specific quantities and additional ingredients may vary depending on personal preferences and desired flavor profiles. Feel free to experiment and adjust the ingredients to suit your taste.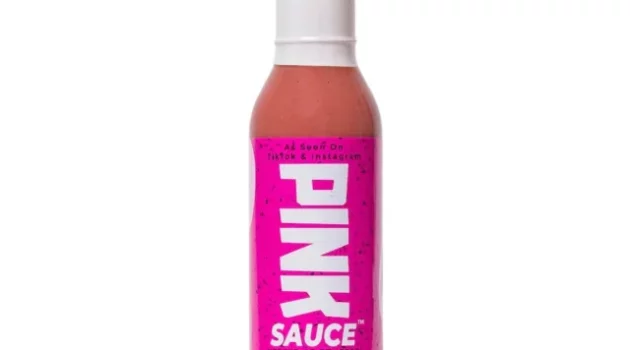 Conclusion
The Viral Pink Sauce, once an internet sensation on TikTok, has now become readily available at Walmart. This versatile condiment has captured the taste buds of food enthusiasts worldwide, offering a delightful blend of creaminess and tanginess.
With its ability to elevate a wide range of dishes, the Viral Pink Sauce has quickly become a favorite among those looking to add a burst of flavor to their culinary creations.
Don't miss the chance to try this TikTok sensation for yourself—visit your nearest Walmart or check their online store to bring home the Viral Pink Sauce and join the trend!