Eating outside is one thing some people can't stop doing. It's understandable—after all, who doesn't love a good meal? But there are some serious drawbacks to eating out that people need to be aware of.
For one, it's quite expensive. The average restaurant meal costs significantly more than a home-cooked one, and it's not just because of the fancy ingredients or the labor involved in preparing it.
Restaurants also have much higher overhead costs than the average person cooking at home, so those costs are passed on to the consumer.
Additionally, eating out is often less healthy than eating at home. This is because restaurants tend to use more salt, fat, spice, and sugar in their dishes in order to make them more flavorful and appealing. They also tend to serve larger portions than what would be considered a normal serving size at home.
If you're like most Americans, you probably eat out more than you'd like to admit. It's not easy to do- cooking at home. This is because cooking is time-consuming and stressful, especially after a long day of work.
Not to mention, it's way more expensive to cook your own meals. Despite that, you tends to eat it over and and over again.
But there are some simple ways to break your habit of eating out. With a little planning and effort, you can save money and eat healthier by cooking at home more often.
25 Delicious Things to Eat Together When You're Pressed for Food Options
1. Buttery gooey grilled cheese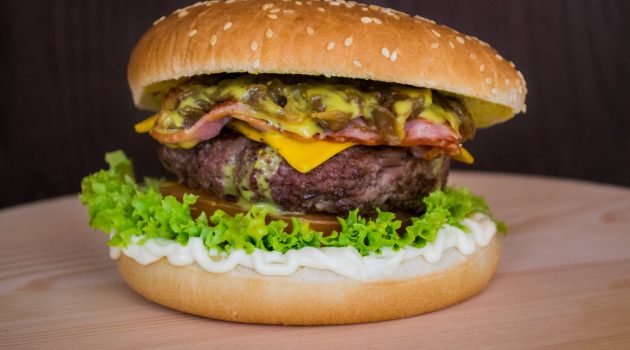 When there's nothing else to make, BUTTERY, GOOEY GRILLED CHEESE is always the best. It's simple to make and only requires a few ingredients, but the result is always delicious.
The key to making a great grilled cheese is to use plenty of butter and to make sure the cheese is nicely melted. I like to add a little bit of garlic powder to my grilled cheese for extra flavor.
If you're looking for a quick and easy meal that will always hit the spot, look no further than grilled cheese.
2. Ham and Brie Quesadilla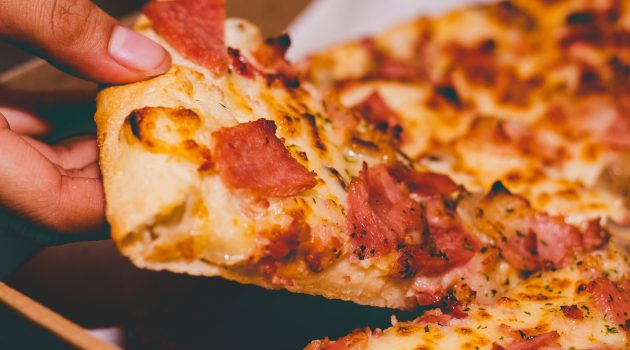 Move over, plain old grilled cheese! This quesadilla is packed with flavor and will be your new go-to recipe for a quick and easy lunch or dinner.
Ham and brie are a classic combination, and when they're melted together in a tortilla, it's pure magic. Just a few minutes on the stovetop is all you need to make this satisfying meal.
3. Scrambled Eggs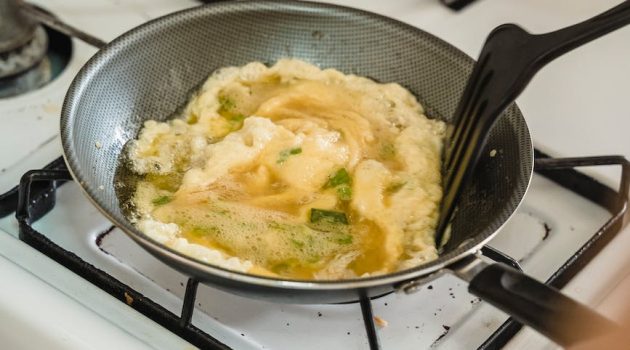 There are many ways to make scrambled eggs, but this is the way I like to do it. First, I crack the eggs into a bowl and whisk them until the yolks and whites are combined. Then I add a little milk, salt, and pepper to the eggs and whisk them again.
Next, I heat some butter in a frying pan over medium heat. Once the butter is melted, I pour in the egg mixture. I use a spatula to scramble the eggs until they are cooked to my liking.
Scrambled eggs are a quick and easy breakfast option that can be made in just a few minutes. This is my go-to recipe for making delicious scrambled eggs that are packed with protein and flavor. Give it a try next time you're looking for an easy breakfast option.
4. Rigatoni with Sausage, Roasted Peppers & Garlic Oil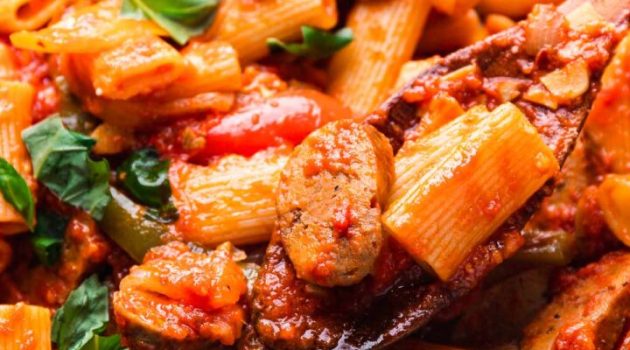 This rigatoni with sausage, roasted peppers & garlic oil is the perfect winter comfort food! It's hearty, flavorful and so easy to make. Plus, it's always a hit with the family.
To make this dish, simply cook the rigatoni according to package directions. Then, in a large skillet, cook the sausage over medium-high heat until it's browned. Add the roasted peppers and garlic oil to the pan and cook for another minute or two.
Once everything is cooked, just add the rigatoni to the pan with the sausage and peppers and give it a good stir. That's it! Serve with some grated Parmesan cheese on top and enjoy.
5. PB&J Because DUH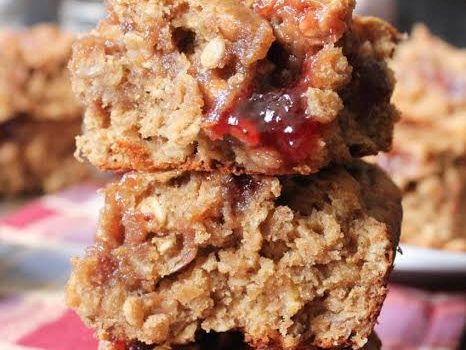 PB&J BECAUSE DUH
Who doesn't love a classic PB&J sandwich? Peanut butter and jelly is the perfect combination of sweet and savory, and it's so easy to make. Plus, it's a great way to use up any leftover bread.
There are endless possibilities when it comes to making a PB&J sandwich. You can add all sorts of different fruits, nuts, and even chocolate chips. Get creative and have fun with it!
If you're looking for a quick and easy meal, look no further than the PB&J sandwich. It's perfect for breakfast, lunch, or even a snack. So next time you're feeling hungry, reach for some bread and peanut butter and jelly, because PB&J is always a good idea.
6. Seared Lamb with Mustard Potatoes and Green Beans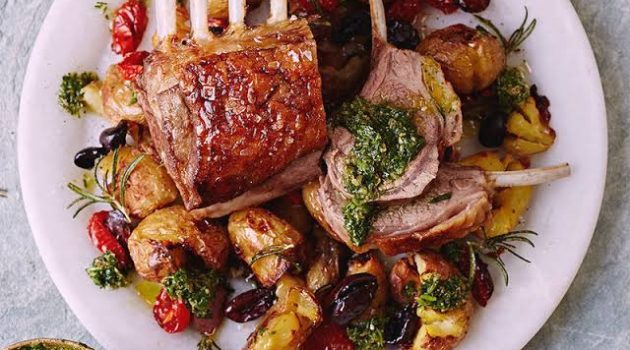 This succulent seared lamb with mustard potatoes and green beans is the perfect combination of flavors that will tantalize your taste buds.
The flavorful, zesty mustard flavor in the potatoes pairs perfectly with the tender, juicy seared lamb, creating an unforgettable culinary experience. The crunchy green beans provide a delightful contrast to the softness of both potatoes and lamb.
You don't need to be an expert chef to create this dish! All you need is some fresh ingredients, a few simple steps and a bit of time – and you'll have this delectable meal on your table before you know it.
This dish looks impressive but is surprisingly easy to make – so why not give it a go? You won't regret it!
7. Tuna melt Tostadas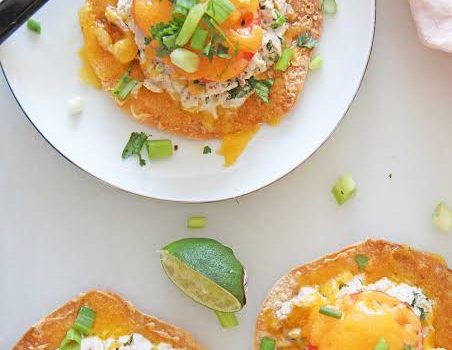 When it comes to comfort food, few dishes can rival a classic tuna melt. This dish is simple to make and can be enjoyed any time of day. For a twist on the classic, try making tuna melt tostadas.
Start by preheating your oven to 350 degrees Fahrenheit. Next, add a layer of refried beans to each tostada shell.
Top with a generous portion of tuna salad, and then top with shredded cheese. Bake for 10-12 minutes, or until the cheese is melted and bubbly.
Serve your tuna melt tostadas hot, garnished with diced tomatoes, green onions, and sour cream. Enjoy.
8. Pancakes Pancakes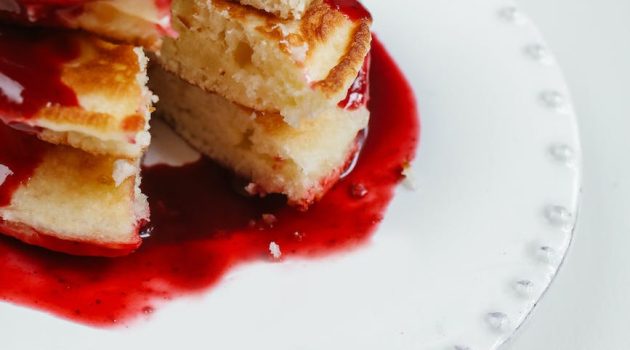 PANCAKES! PANCAKES are the best when you don't have what to eat. They're easy to make and they're delicious. And they're perfect for any occasion.
Whether you're looking for a quick and easy breakfast or a fun and festive dessert, pancakes are the way to go. And there are so many different ways to make them, you can always find a new favorite.
So next time you don't know what to eat, just remember: PANCAKES! PANCAKES are always the answer.
9. Thai-Style Peanut Chicken Wraps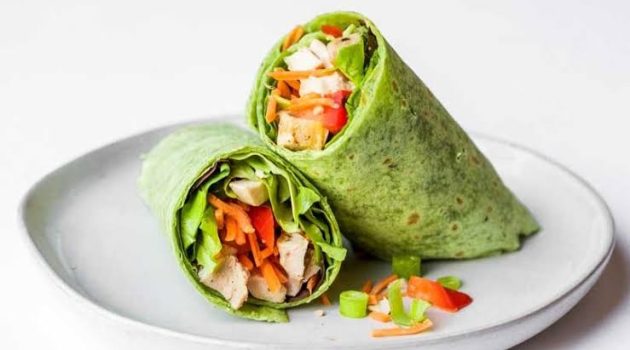 These Thai-Style Peanut Chicken Wraps are a quick and easy way to enjoy a delicious, healthy meal! They're perfect for lunch or dinner, and can be made in advance for even easier meal prep.
These wraps are packed with flavor, thanks to the creamy peanut sauce and fresh veggies. And they're a great source of protein and fiber, making them a satisfying and nutritious option.
Whether you're looking for a quick and easy weeknight meal, or something to pack for lunch, these Thai-Style Peanut Chicken Wraps will hit the spot.
10. Thai Beef and Vegetable Curry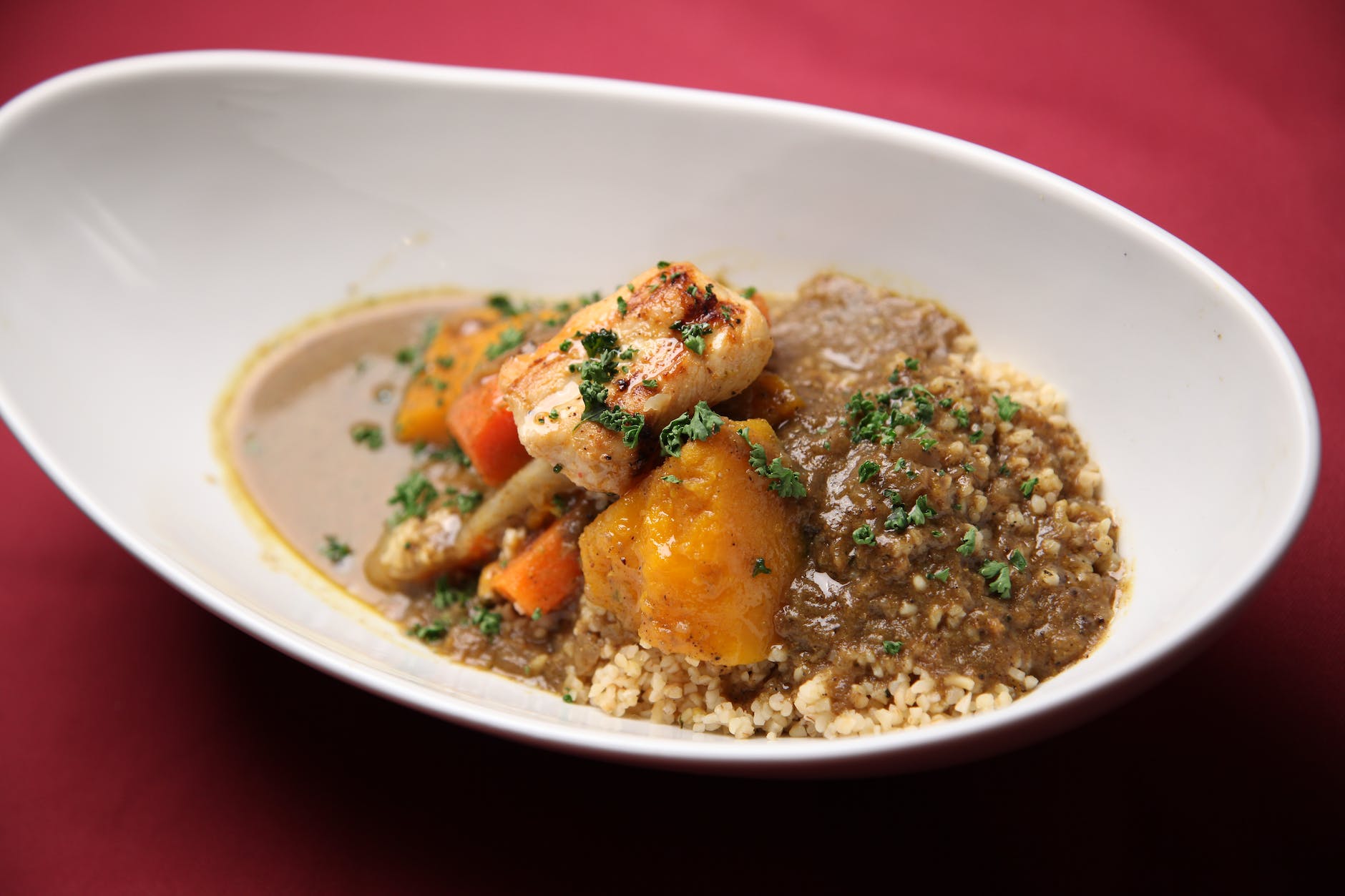 This Thai Beef and Vegetable Curry is so easy to make and so full of flavor! It's the perfect weeknight meal that the whole family will love.
This curry is made with beef, a variety of vegetables, and a flavorful Thai curry paste. It's simmered until the beef is tender and the vegetables are cooked through.
Serve this curry over steamed rice for a complete meal. It's sure to become a new family favorite.
11. Salmon with Creamy Feta Cucumbers
This healthy, easy salmon dish is perfect for a summer night! The creamy feta cucumbers add a delicious coolness to the hot salmon, making it a perfect meal.
Salmon is one of the best sources of protein and omega-3 fatty acids, both of which are essential for a healthy diet. This dish is not only healthy, but also incredibly easy to make. Simply cook the salmon in a pan or grill, then top with the creamy feta cucumbers.
The cool, refreshing cucumbers are the perfect complement to the hot, flaky salmon. The dish is packed with flavor and nutrients, making it a perfect meal for any night of the week.
12. Spring Veggie Pasta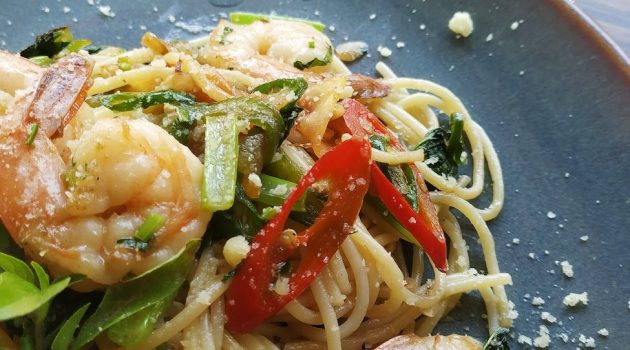 Spring Veggie Pasta
What better way to celebrate the arrival of warmer weather than with a colorful and flavorful Spring Veggie Pasta dish? This easy recipe is packed with nutritious ingredients like asparagus, tomatoes, and peas, and can be on your table in just 30 minutes.
Whether you're looking for a Meatless Monday meal or a simple weeknight dinner, this Spring Veggie Pasta will hit the spot.
And the best part? It's easily customizable to suit your family's taste. So go ahead and add that extra pinch of Parmesan cheese or swap out the pasta for quinoa – it's all up to you.
13. Mushroom and Arugula Salad Pizza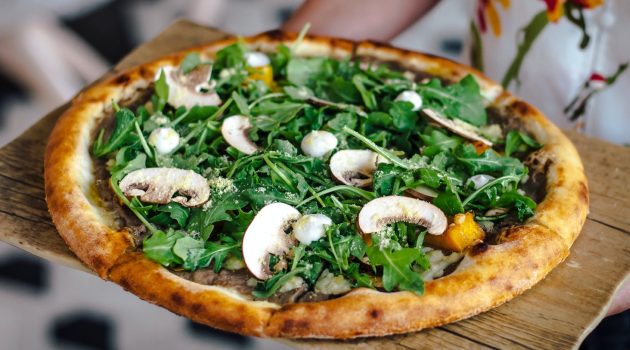 Mushroom and Arugula Salad Pizza is a healthy and delicious way to enjoy your favorite pizza. This recipe is packed with nutrients and flavor, and it's sure to become a new family favorite.
The mushrooms and arugula give this pizza a unique flavor that's unlike any other. The mushrooms add a earthy flavor, while the arugula adds a touch of bitterness. Combined, they create a delicious and unique pizza that everyone will love.
This Mushroom and Arugula Salad Pizza is the perfect way to enjoy your favorite pizza without all the guilt. It's packed with healthy ingredients and it's sure to please even the pickiest eaters. Give it a try tonight and you'll see why this recipe is so special.
14. Creamy Thyme Chicken with Sautéed Apples and Mushrooms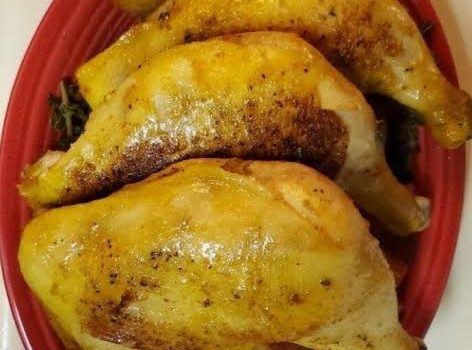 Are you looking for a delicious dinner that your whole family can enjoy? Look no further than this creamy thyme chicken with sautéed apples and mushrooms! This flavorful dish is sure to be a hit with everyone.
This recipe is easy to make and sure to please. The chicken cooks in a creamy thyme sauce, while the apples and mushrooms are lightly sautéed for an added layer of flavor.
Serve it over mashed potatoes or rice for a hearty meal you'll all love. The combination of savory, sweet, and tangy flavors will have your mouth watering from the first bite!
You don't want to miss out on this amazing dish! Try it tonight and serve it alongside your favorite vegetables or salad.
15. Whole-Wheat Spaghetti with Grilled Asparagus and Scallions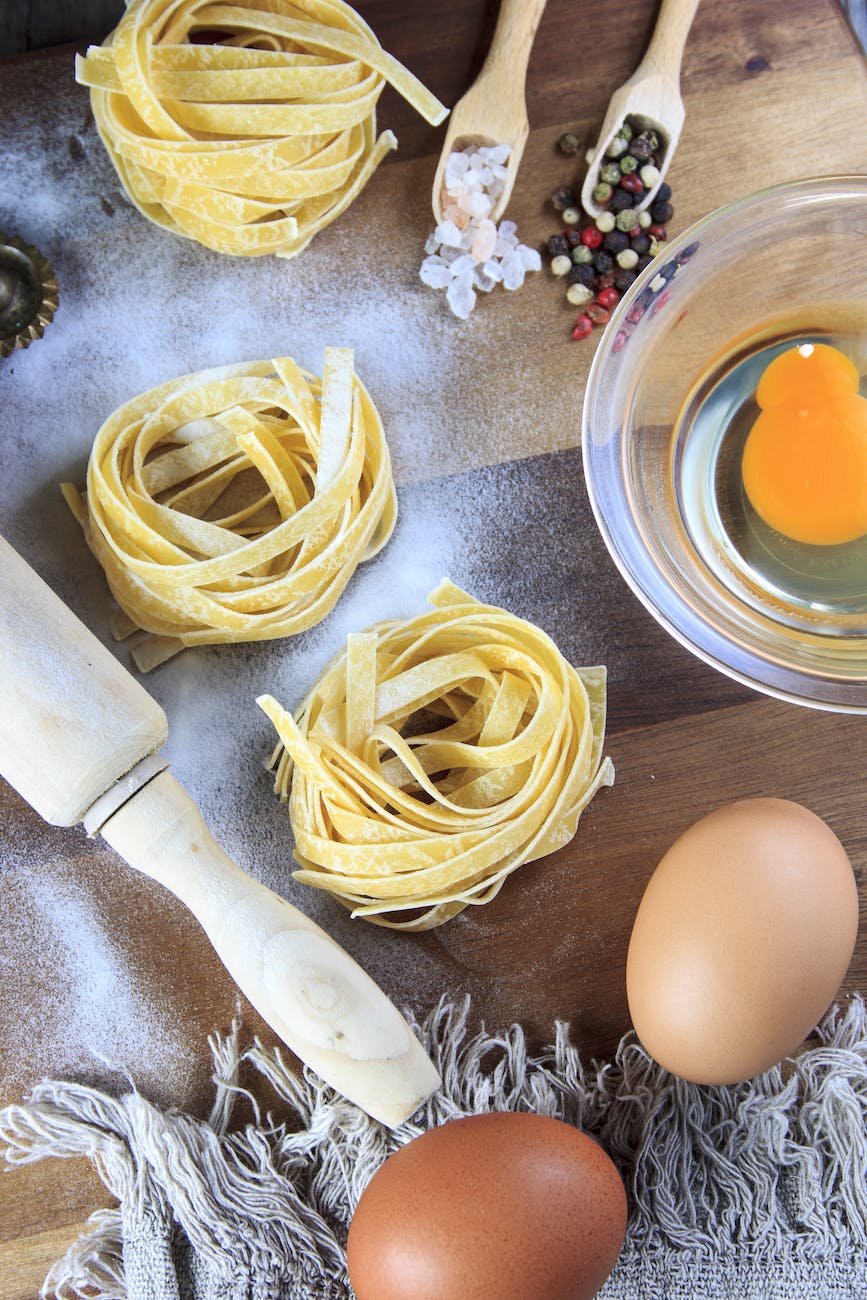 This dish is healthy and flavorful. Whole-wheat spaghetti is combined with grilled asparagus and scallions for a delicious and nutritious meal.
This healthy dish is perfect for a weeknight dinner. The whole-wheat spaghetti provides complex carbohydrates and the grilled asparagus and scallions add vitamins, minerals, and antioxidants. This meal is low in calories and fat, but it is high in fiber and nutrients.
16. Lemony Salmon with Pesto Cauliflower Mash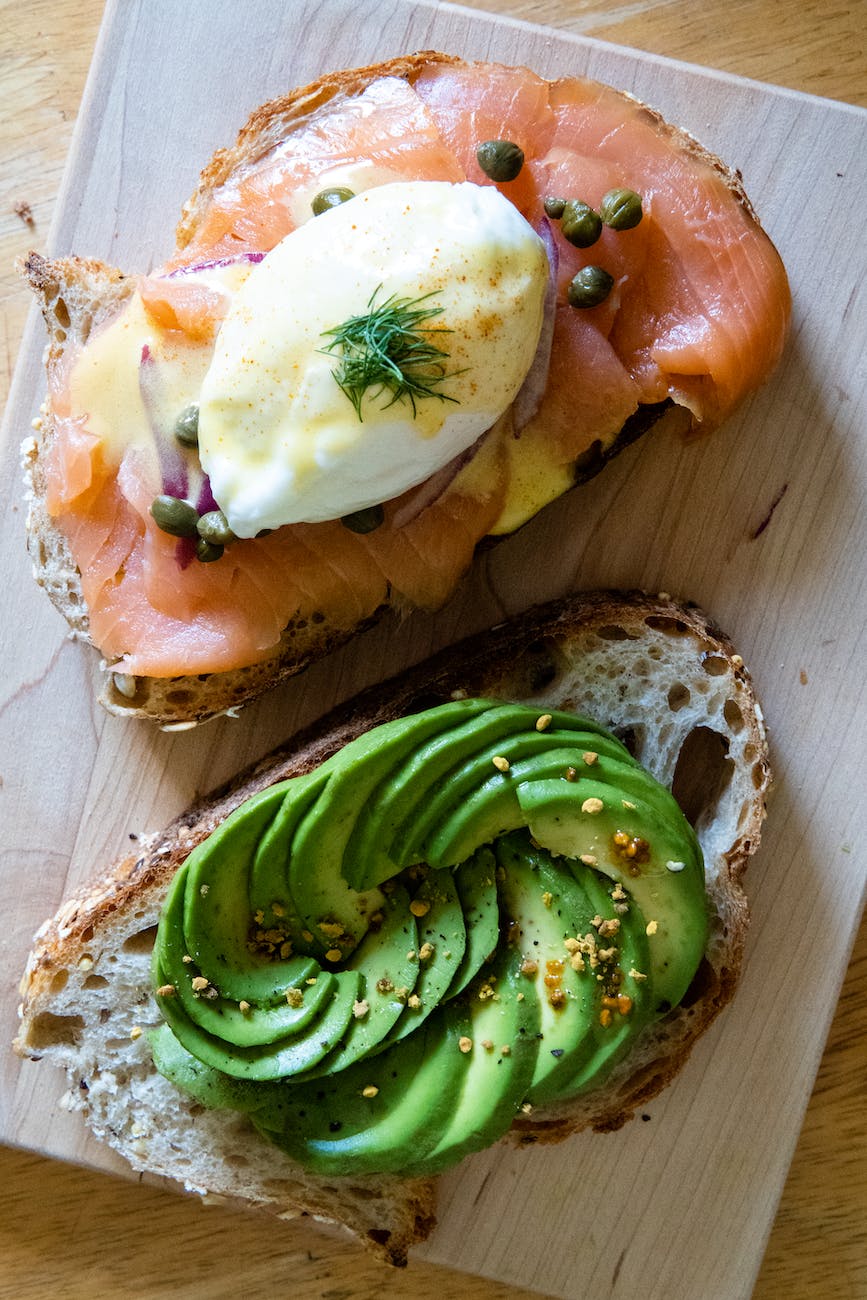 Looking for a delicious and healthy meal? Look no further than this Lemony Salmon with Pesto Cauliflower Mash.
The salmon is full of healthy omega-3 fatty acids, and the pesto cauliflower mash is a flavorful and low-carb alternative to mashed potatoes. This meal is sure to please everyone at the table.
17. Lemon-Thyme Chicken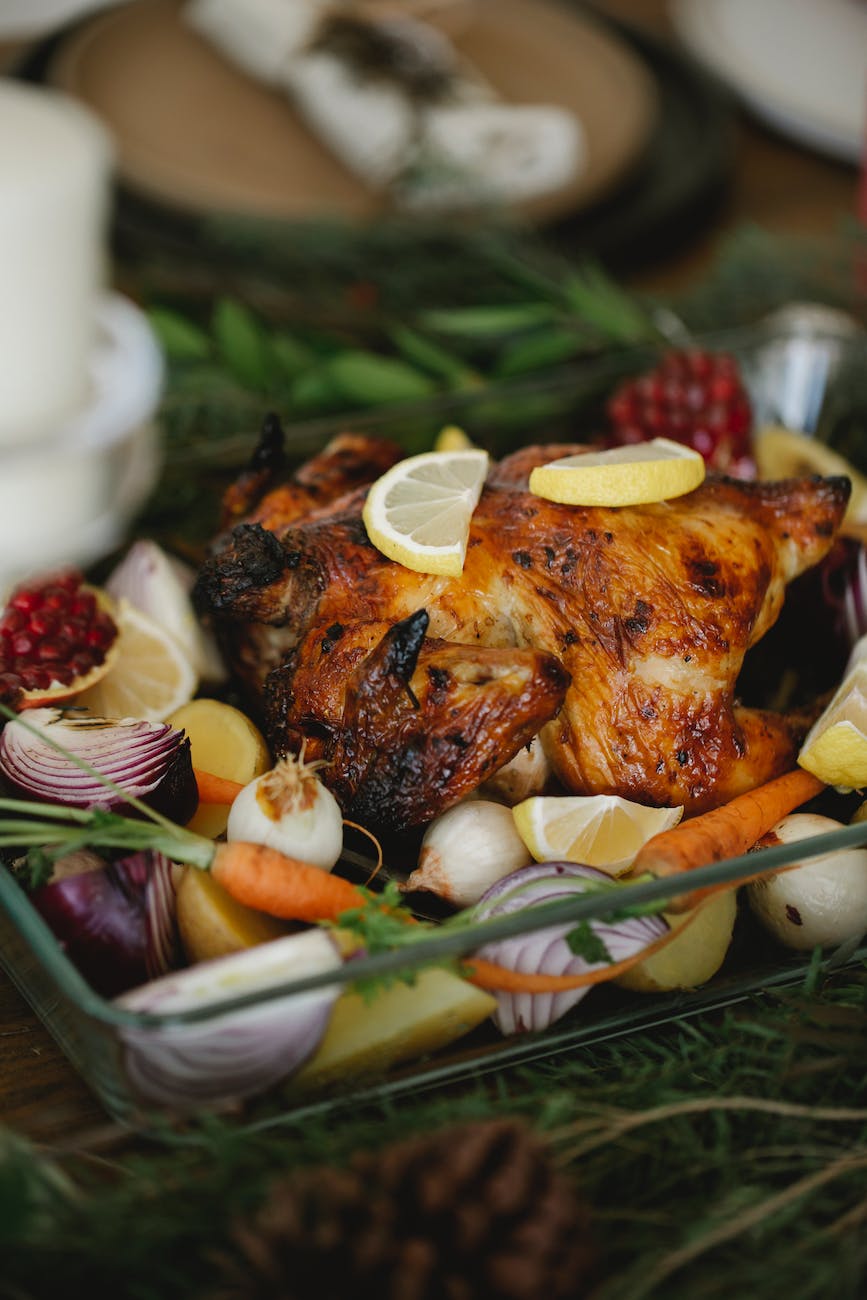 This lemon-thyme chicken is the perfect meal for a summer night. The chicken is juicy and flavorful, and the thyme gives it a beautiful aroma.
The lemon juice brightens up the dish and makes it light and refreshing. Serve this chicken with a side of roasted vegetables or a salad for a complete meal.
18. Thyme- and Sage-Roasted Turkey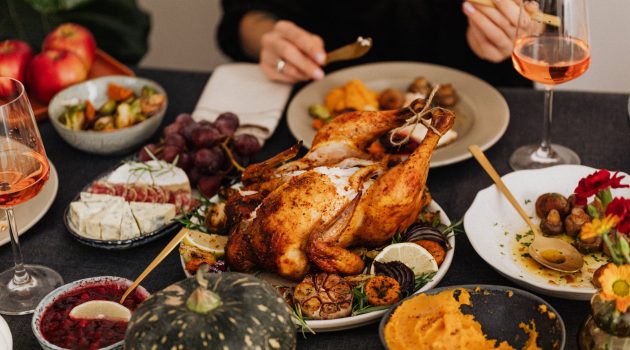 This Thanksgiving, try something new with your turkey! This Thyme- and Sage-Roasted Turkey is sure to be a hit with your family and friends.
The thyme and sage give the turkey a wonderful flavor that is different from the traditional roasted turkey. The sage also helps to keep the turkey moist, so it is perfect for those who are not fans of dry turkey.
This recipe is easy to follow and only requires a few ingredients that you probably already have in your kitchen. So why not give it a try this Thanksgiving? Your family and friends will be glad you did.
19. Winter Squash Lasagna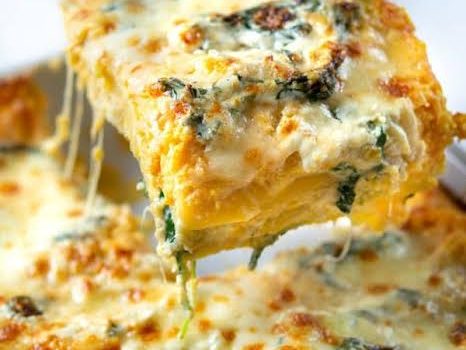 Winter Squash Lasagna is a delicious, savory dish that will please the whole family. Perfect for a chilly winter night, this lasagna is sure to warm you up and make your mouth water.
Featuring roasted winter squash layered between noodles and a creamy cheese sauce, this hearty meal is sure to be a hit.
This easy-to-follow recipe takes little time to prepare and can be cooked in just an hour. With simple ingredients such as butter, milk, garlic cloves, onions, Parmesan cheese and of course winter squash you can create an unforgettable dinner with minimal effort.
Plus it's vegetarian friendly! Layer the noodles with the creamy sauce and chunks of roasted winter squash then top with melted cheese before baking in the oven until bubbly; serve hot straight out of the oven for best results.
Enjoy a comforting meal that will bring warmth on any cold evening.
20. Ham and Brie Quesadilla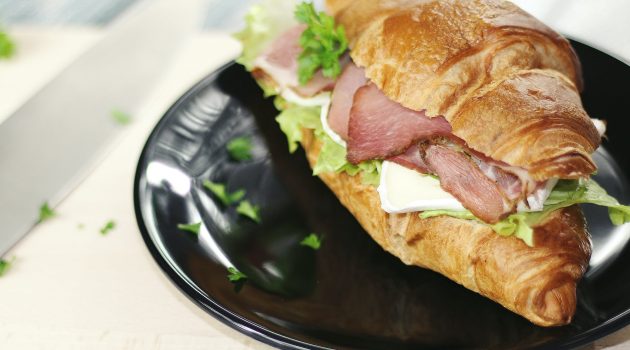 Are you looking for an exciting, flavorful meal that's also simple to prepare?
Try out the Ham and Brie Quesadilla! This delicious and savory quesadilla combines the perfect amount of salty ham and creamy brie cheese.
It's easy to make – all you have to do is heat up a tortilla in a skillet, layer the ham and brie, then fold it in half.
The result is a crunchy-on-the-outside, cheesy-on-the-inside delight that will tantalize your taste buds! Serve it with some lettuce or tomato slices for a fresh contrast and top off with some sour cream or salsa for extra flavor.
Enjoy this delicious combination at any time of day – breakfast, lunch, or dinner. Get creative – try adding different types of cheese or vegetables to the quesadilla mix.
21. Rigatoni with Chicken and Broccoli Bolognese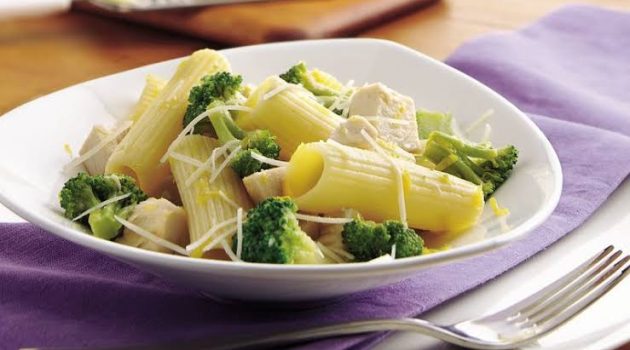 Are you looking for a delicious dinner that will wow your guests? Look no further than Rigatoni with Chicken and Broccoli Bolognese! This easy-to-make dish is sure to be the talk of the dinner table.
Loaded with succulent chicken, crunchy broccoli and hearty rigatoni noodles, this one-pot wonder is a great way to bring everyone together around the kitchen table.
Not only does it taste amazing, but it also has plenty of nutritional benefits too! The protein in the chicken helps you feel full longer while the broccoli adds an extra punch of vitamins and minerals.
Frequently Asked Questions (FAQ)
And since all the ingredients are cooked together in one pot, cleanup is a snap! With its bold flavors and vibrant colors, this dish can turn any ordinary night into a special occasion. So why wait?
How To Stop Eating Out
Make a list of all the reasons why you want to stop eating out. Do you want to save money? Eat healthier? Spend more time with family and friends?
Write down what you'll gain by cooking at home more often. For example, you'll save money, learn new recipes, and have more control over what you eat.
Figure out what's triggering your urge to eat out. Is it boredom? Hunger? A desire for social interaction? Once you know what triggers your urge to eat out, you can find other ways to satisfy that need.
What to cook for a get together?
Hosting a get together with friends and family is always a great way to show your love through food! But when it comes to deciding what to cook for the occasion, it can be quite challenging. Here are some ideas that can help you create the perfect meal for your gathering.
1 . For starters, you may want to create a dish that is both simple yet delicious and easy to prepare in bulk. Something like pasta salad or tacos usually hits the spot – especially with everyone's favorite additions!
To top off the meal, why not whip up some homemade desserts like cupcakes or cookies? Your guests will surely appreciate something sweet after their savory dinner!
A slow cooker recipe like pulled pork or beef stew also makes an excellent main course option as they require minimal effort but result in maximum flavor.
What is good food sharing?
Good food sharing is a trend that has been gaining momentum in recent years. It's based on the idea of connecting people with the same interests and passions, namely food.
And it's not just about cooking or enjoying a meal together; it's about creating meaningful relationships with those who have similar food and cultural backgrounds.
With good food sharing, you can explore different flavors and cultures through home-cooked meals shared by locals in your community.
These meals provide an opportunity to learn more about local culture and gain insight into what makes up the culinary identity of an area. Moreover, it also creates a space for people to come together as a group and share their love of food with others.
Good food sharing is more than just eating; it's about connection, exploration, learning, and discovery — all things that make life worth living!
What are 5 ways to make meals more appealing
Do you ever find yourself making the same meals over and over again? Is mealtime boring and unappealing to you or your family? Don't worry, there's a way to make meal time more exciting! Here are five tips on how to make meals more appealing.
First, try adding some herbs or spices to create interesting flavor combinations. For example, some fresh basil with tomato sauce will take your dishes to the next level. Adding ingredients like curry powder or paprika can also bring out flavors in foods that you wouldn't get otherwise.
Second, it can be helpful to think outside the box when it comes to presentation. Try arranging foods in an interesting pattern on the plate or using different colors of foods together for contrast. This can help make even simple meals look more appetizing and inviting.
Read More
McDonald's Announces New Cardi B & Offset Meal: A Flamin' Collaboration
McGriddles vs. McDonald's: The Protein Showdown
8 Healthy dessert To pick On The Grocery Shelves
6 Major Differences Between Costco and Sam's Club Right Now
Where is costco opening new stores in 2023
7 Fast-Food Restaurants That Serve the Best Patty Melts
Best 31 Healthy Restaurants in America | Locations
101 Best Restaurants Downtown Dallas That Locals Eat 2022
39 foods that lower blood sugar immediately
30 Best healthy lunch ideas for weight loss
Unveiling the Nutritional Marvels: Exploring the Remarkable Health Benefits of Cashews
Best 31 Healthy Restaurants in America | Locations
20 healthiest butter substitutes
The top 33 foods for keeping your kidney healthy
20 Healthy Chips You Can Eat When You're Trying To Lose Weight
Unveiling the Magical Collaboration: McDonald's New Happy Meal Toys that Delight Disney Fans
Conclusion
In conclusion,when you are pressed for food options, there are many delicious meals that you can enjoy with your friends and family.
From comforting classics like macaroni and cheese to savory dishes like tacos or fajitas, these meals are sure to please everyone's palate.
Not only are they easy to make and flavorful, but they also give us the opportunity to spend time together in the kitchen, bonding over our shared favorite foods.