Gum infections can be painful and disruptive to our daily lives. Whether caused by poor oral hygiene, certain medical conditions, or other factors, these infections require timely and effective treatment.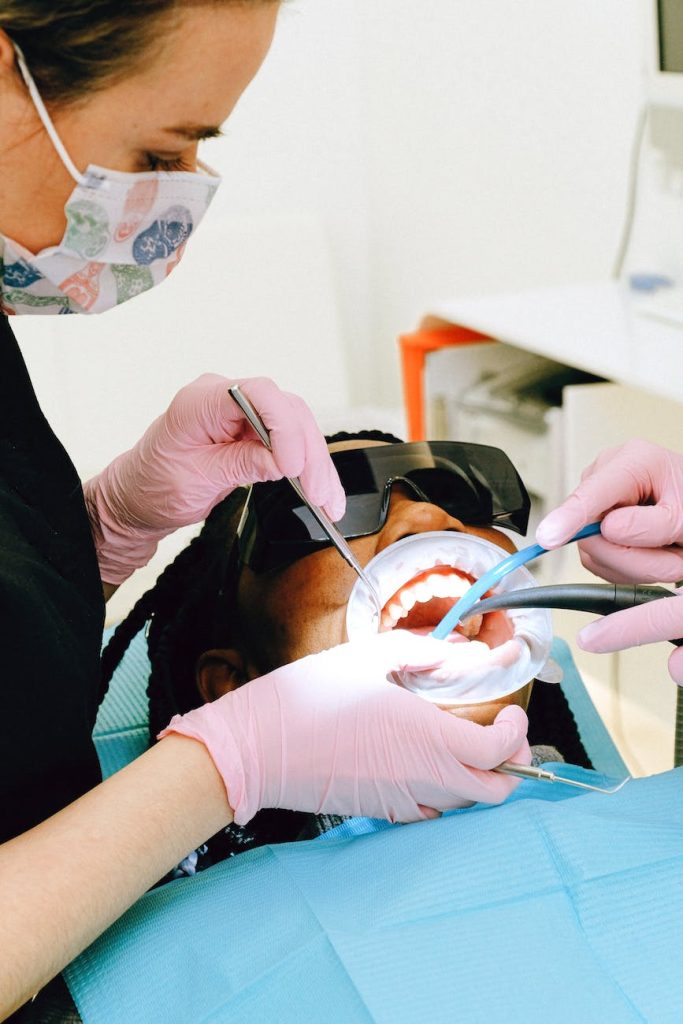 Antibiotics play a crucial role in combating gum infections by targeting the underlying bacteria causing the problem.
In this comprehensive guide, we will explore the various antibiotics commonly used for gum infections, their effectiveness, considerations for use, and potential alternatives.
By understanding the options available, you can make informed decisions about your oral health and find the best antibiotic for your gum infection.
Understanding Gum Infections
Gum infections, or periodontal diseases, are characterized by inflammation and infection of the tissues surrounding the teeth.
They can manifest as gingivitis, an early stage characterized by swollen and bleeding gums, or progress into more severe conditions such as periodontitis, which may lead to tooth loss if left untreated.
Gum infections are typically caused by a buildup of bacteria in the mouth, triggered by factors such as poor oral hygiene, tobacco use, hormonal changes, or certain medical conditions like diabetes.
Role of Antibiotics in Treating Gum Infections
Antibiotics are prescribed for gum infections to target and eliminate the bacteria causing the infection. They help in reducing inflammation, controlling the spread of infection, and promoting the healing process.
However, it's important to note that antibiotics are typically used as an adjunct to other treatment measures such as professional dental cleaning, improved oral hygiene practices, and lifestyle modifications.
Commonly Used Antibiotics for Gum Infections
Penicillin: Penicillin and its derivatives, such as amoxicillin, are frequently prescribed antibiotics for gum infections. They are effective against a wide range of bacteria commonly found in the oral cavity.
Metronidazole: This antibiotic is particularly effective against anaerobic bacteria that are often associated with gum infections. It is commonly used in combination with other antibiotics for enhanced effectiveness.
Clindamycin: Clindamycin is an alternative antibiotic for individuals allergic to penicillin. It targets a broad spectrum of bacteria and is commonly prescribed for severe or persistent gum infections.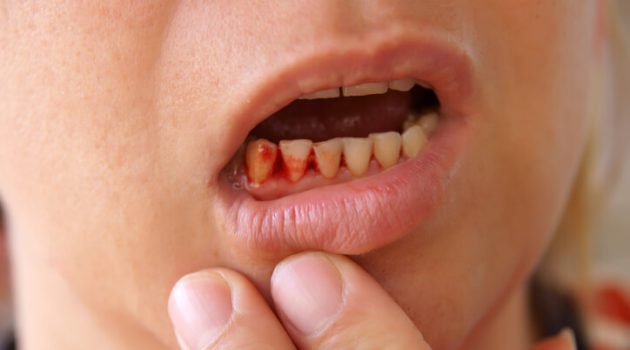 Considerations for Antibiotic Use

While antibiotics can be effective in treating gum infections, several factors need to be considered before starting antibiotic therapy:
Proper Diagnosis: It's crucial to accurately diagnose the type and severity of the gum infection before initiating antibiotic treatment. This helps ensure that the chosen antibiotic is appropriate for the specific infection.
Allergies and Side Effects: Inform your dentist or healthcare provider about any allergies or previous adverse reactions to antibiotics. They can prescribe an alternative that is safe and effective for you.
Antibiotic Resistance: Overuse and misuse of antibiotics can contribute to the development of antibiotic-resistant bacteria. It is important to follow the prescribed dosage and complete the entire course of antibiotics as directed by your healthcare provider.
Potential Interactions: Some antibiotics can interact with other medications you may be taking. Inform your healthcare provider about any other medications or supplements you are using to avoid potential interactions.
Alternative Approaches to Gum Infection Treatment

While antibiotics are commonly prescribed for gum infections, alternative approaches can be considered in certain cases:
Non-Surgical Periodontal Therapy: In milder cases of gum infections, non-surgical treatments such as scaling and root planing, along with improved oral hygiene practices, may be sufficient to control the infection.
Herbal and Natural Remedies: Some herbal and natural remedies, such as tea tree oil, aloe vera, or oil pulling, may provide temporary relief or help in maintaining oral health. However, their effectiveness in treating gum infections is not well-established.
4 best best toothpaste for gum disease
1.Colgate Total Pro Gum Health Toothpaste
Colgate Total Pro Gum Health Toothpaste is formulated with an antibacterial ingredient, triclosan, which helps reduce the accumulation of harmful bacteria in the mouth. It also contains fluoride to strengthen tooth enamel and prevent cavities.
This toothpaste is clinically proven to improve gum health and reduce gum bleeding.
2. Crest Gum Detoxify Deep Clean Toothpaste
Crest Gum Detoxify Deep Clean Toothpaste is designed to neutralize harmful bacteria along the gumline, penetrating hard-to-reach areas.
Its advanced formula helps break up plaque and tartar, promoting gum health and preventing gingivitis. It also contains fluoride for cavity protection.
3. Sensodyne Pronamel Gentle Whitening Toothpaste
Sensodyne Pronamel Gentle Whitening Toothpaste focuses on both gum health and enamel protection. It is specifically designed to strengthen tooth enamel, making it more resistant to acid erosion.
This toothpaste also helps maintain healthy gums, reduces gum sensitivity, and gently whitens teeth.
4. Parodontax Complete Protection Toothpaste
Parodontax Complete Protection Toothpaste is formulated to provide comprehensive care for gum health. It contains natural herbs, such as chamomile and echinacea, known for their anti-inflammatory properties.
This toothpaste is effective in reducing gum bleeding, reducing plaque, and preventing gum disease.
3 best mouthwash for gum disease
Listerine Antiseptic Mouthwash
Listerine Antiseptic Mouthwash is a popular choice for gum disease due to its powerful antiseptic properties. It contains essential oils such as eucalyptol, menthol, and thymol, which help kill bacteria and reduce plaque buildup. Listerine is known to reduce gum inflammation, control bad breath, and improve overall gum health.
Crest Pro-Health Multi-Protection Mouthwash
Crest Pro-Health Multi-Protection Mouthwash is designed to provide comprehensive protection for gum health. It contains an antimicrobial ingredient, cetylpyridinium chloride (CPC), which helps kill bacteria and control plaque.
This mouthwash also offers additional benefits such as cavity prevention, fresh breath, and enamel strengthening.
Colgate Total Advanced Pro-Shield Mouthwash
Colgate Total Advanced Pro-Shield Mouthwash is formulated to kill germs and provide long-lasting protection against plaque and gum problems.
It contains an antibacterial ingredient, cetylpyridinium chloride (CPC), which helps fight bacteria and reduce plaque accumulation. This mouthwash offers 12-hour protection and is alcohol-free, making it suitable for individuals with sensitive gums.
Frequently Asked Question
Best gum for bad breath
1.TheraBreath Fresh Breath Chewing Gum: TheraBreath Fresh Breath Chewing Gum is specifically formulated to target bad breath caused by bacteria. It contains the proprietary ingredient OXYD-8, which helps neutralize odor-causing compounds and freshen breath. This gum is sugar-free, does not contain artificial flavors or colors, and is often recommended by dentists.

2. Spry Xylitol Gum: Spry Xylitol Gum is an excellent option for combating bad breath. Xylitol, a natural sweetener derived from plants, is the main ingredient in this gum. It helps inhibit the growth of bacteria that contribute to bad breath and promotes a healthier oral environment. Spry gum is sugar-free, gluten-free, and has a refreshing taste.

3. Mentos Pure Fresh Sugar-Free Chewing Gum: Mentos Pure Fresh Sugar-Free Chewing Gum offers a refreshing burst of flavor while helping to freshen breath. It contains natural mint extracts that provide a cooling sensation and masks bad breath. This gum is sugar-free and can be a convenient choice for on-the-go freshening.
What is the best natural antibiotic for gum infection
4 best natural antibiotic for gum infection
Tea Tree Oil: Tea tree oil has been recognized for its antimicrobial properties and may help in reducing bacteria associated with gum infections. It can be diluted in water and used as a mouthwash or applied topically to the affected area. However, it's important to use tea tree oil with caution, as it can cause irritation or allergic reactions in some individuals.
Oil Pulling: Oil pulling involves swishing a tablespoon of oil (such as coconut oil or sesame oil) in your mouth for around 15-20 minutes. This ancient Ayurvedic practice is believed to help remove harmful bacteria from the mouth. While oil pulling may provide some relief, it should not replace professional dental care or prescribed medications.
Clove: Clove has been traditionally used for its analgesic and antimicrobial properties. Applying clove oil or a small amount of ground cloves directly to the affected area may provide temporary relief from gum pain and inflammation. However, it's important to use clove in moderation, as excessive use can lead to oral tissue irritation.
Saltwater Rinse: A saltwater rinse can help alleviate gum inflammation and reduce bacteria in the mouth. Dissolve half a teaspoon of salt in warm water and rinse your mouth thoroughly, focusing on the affected area. This simple remedy can provide temporary relief and promote a cleaner oral environment.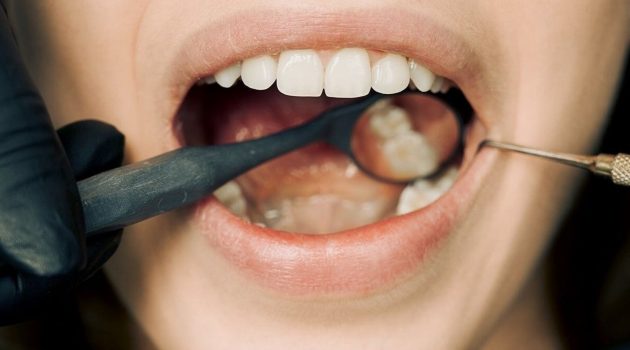 Note:
While these natural options may offer some benefits, they should be used as supplementary measures alongside professional dental care and prescribed treatments. It's crucial to consult with a dental professional to determine the best course of action for your specific gum infection.
Natural remedies may not be suitable for everyone, and individual responses may vary. It's always advisable to consult with a healthcare professional or dentist before using natural remedies for gum infections or any other oral health concerns.
Related
DIY Remedies for Teeth Whitening at Home: Brighten Your Smile Naturally
Read More
Baby food guide: what to give your baby to stop constipation
How To Make Salads Ahead Of Time For A Stress-Free Lunch
Unveiling the Magical Collaboration: McDonald's New Happy Meal Toys that Delight Disney Fans
How To Make Nigerian Salad | Step By Step Guide
Natural Remedies for Stress and Anxiety: Finding Calm in the Chaos
Effective Home Remedies for Common Cold in Children: Soothing Your Little One's Sniffles
6 Home Remedies for Sunburn: Soothe Your Skin Naturally
6 Natural Remedies for Digestive Issues: Find Relief Naturally
DIY Remedies for Teeth Whitening at Home: Brighten Your Smile Naturally
13 Best Low Carb Keto Bread to Buy in 2023
DIY Remedies for Dry and Damaged Hair
The Effects of Drinking a Gallon of Water Daily on Your Body
14 Natural Remedies for Insomnia: Sleep Like a Baby.
Quick and Easy Home Remedies for Acne: Natural Solutions for Clear Skin
30 Best healthy lunch ideas for weight loss
Home Remedies for Upset Stomach and Indigestion: Natural Relief for Digestive Discomfort
Conclusion
Finding the best antibiotic for gum infections requires careful consideration of factors such as the type and severity of the infection, individual health factors, and the potential for antibiotic resistance.
It is essential to consult with a dental professional or healthcare provider who can accurately diagnose the infection and prescribe the most appropriate antibiotic, considering the individual's medical history and potential allergies.
Additionally, maintaining good oral hygiene practices and seeking regular dental care are crucial in preventing and managing gum infections. By taking a comprehensive approach to oral health, we can ensure effective treatment and long-term gum health.