Efo Riro which simply means stirred vegetable. How to cook Efo Riro with green leaf/spinach actually originated from the South-Western part of Nigeria. It is well recognized for its savory aroma and richness like Edikang Ikong soup.
Seriously, how to cook Efo Riro with green leaf/spinach was an issue for me and the funniest part was that this soup is very nutritious and easy to prepare and loved by many.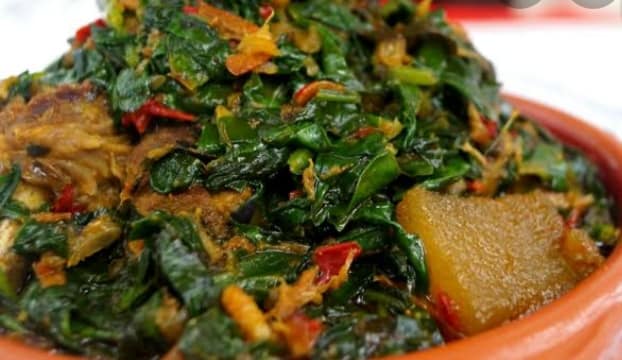 I have been suggesting making this Efo Riro vegetable soup since eternities, but I couldn't see where I can learn it and the particular leaf to use. I was so confused.
But here comes June 2020 with the arrival of my delicious and sumptuous Efo Riro stew. I was actually thought how to prepare this mouthwatering soup by a Yoruba friend.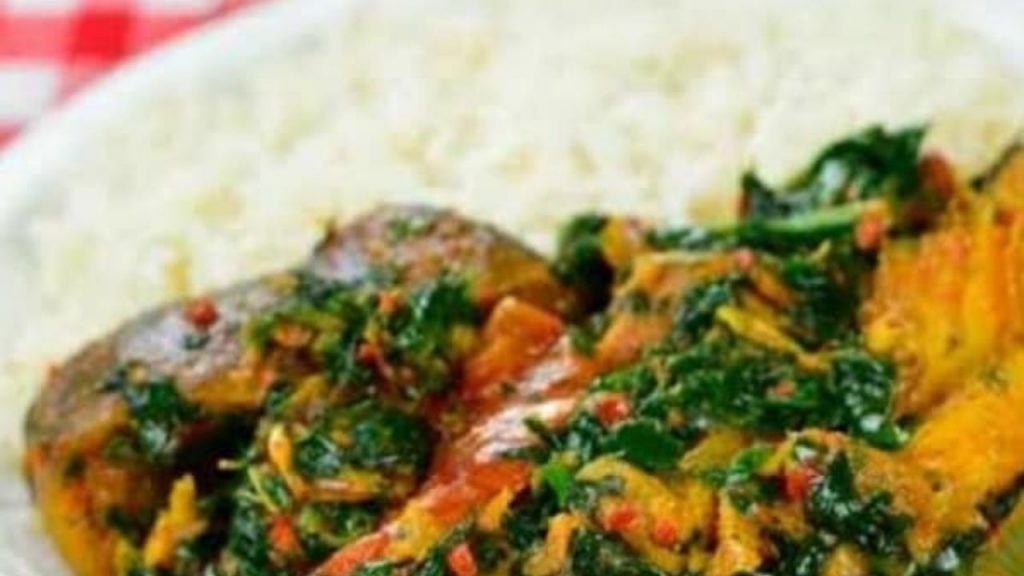 She prepared this delicious meal for me and I watched her back to back. the day i took the bold step of preparing this sovary, Guess what? It was dope. Since that day we have been cooking this particular vegetable soup at least once in a week. Ask me why?
If you are looking for how to cook Efo Riro, look no more. Let me shock you!! You are at the right place. We have here step-by-step procedures on how to cook a delicious Efo Riro.
We have also written a post on Afang soup. You can still check it out and see what we have there.
Ingredients For Efo Riro Stew/Soup
spinach or Green vegetable
Fresh pepper and Tomatoes
Onion
Snail
Sweet palm oil
Ground crayfish
Dried prawn (optional)
Goatmeat
Dried fish
Locust bean
Seasoning cubes
Salt
How to cook Efo Riro with green leaf
Spinach or Green: Pick and wash the vegetable properly, put the cut veggies in a sieve, set them aside to drain water.
How To Cook Efo Riro In Nigeria.
If you want to cook Efo Worowo, firstly, preheat the palm oil, immediately the it gets hot, add your chopped onion.
Add your ground pepper and tomatoes, then fry till the sauce is well thickened and the oil floats on top of the sauce.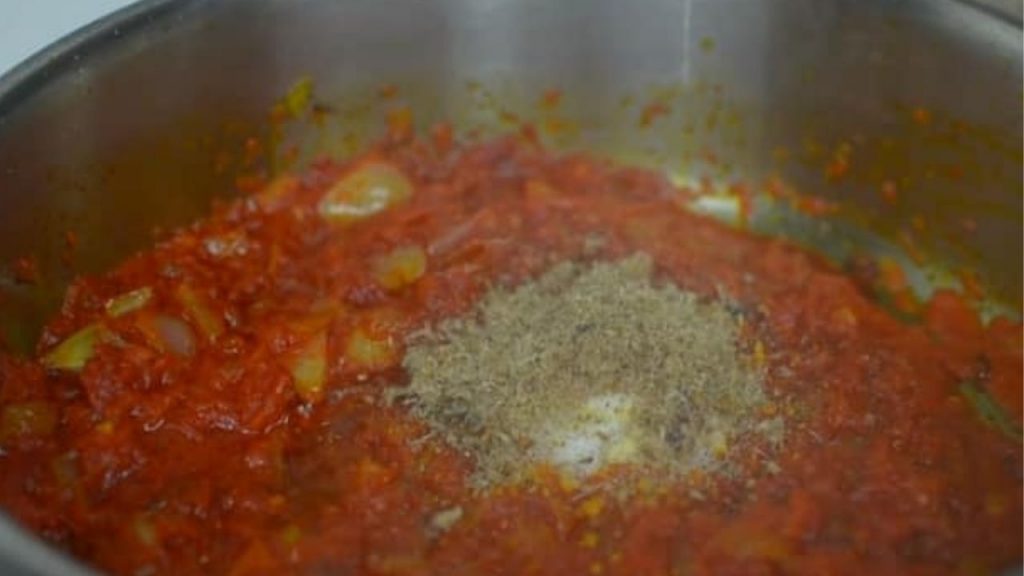 Don't forget to stir continuously to prevent it from burning.
Add stock cubes, salt, your ground crayfish and the locust bean. Stir together in order to combine all the ingredients.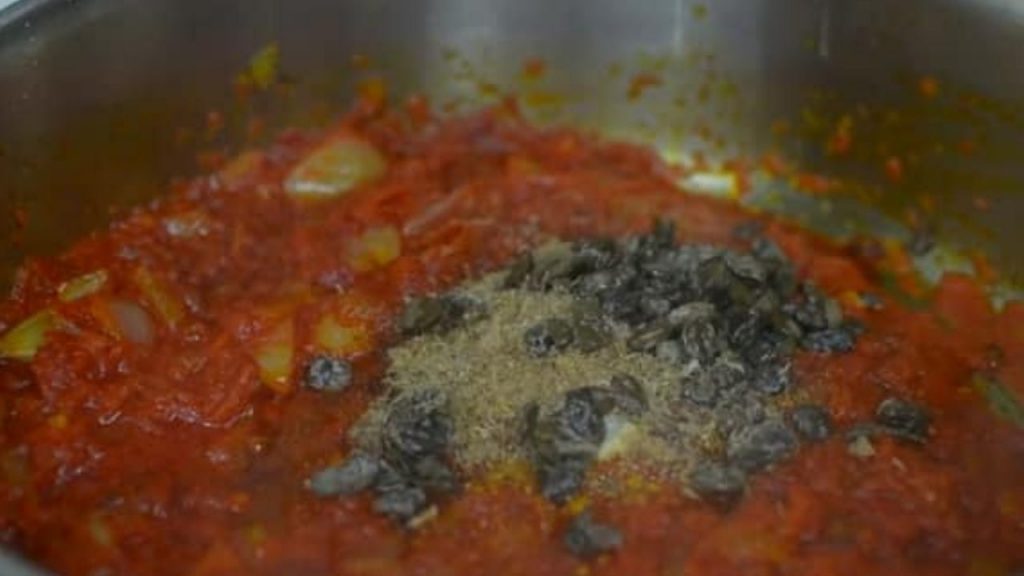 Add in your cooked meat, Dried fish, cooked kpomo and Prawns. Fry together for at least 5 minutes.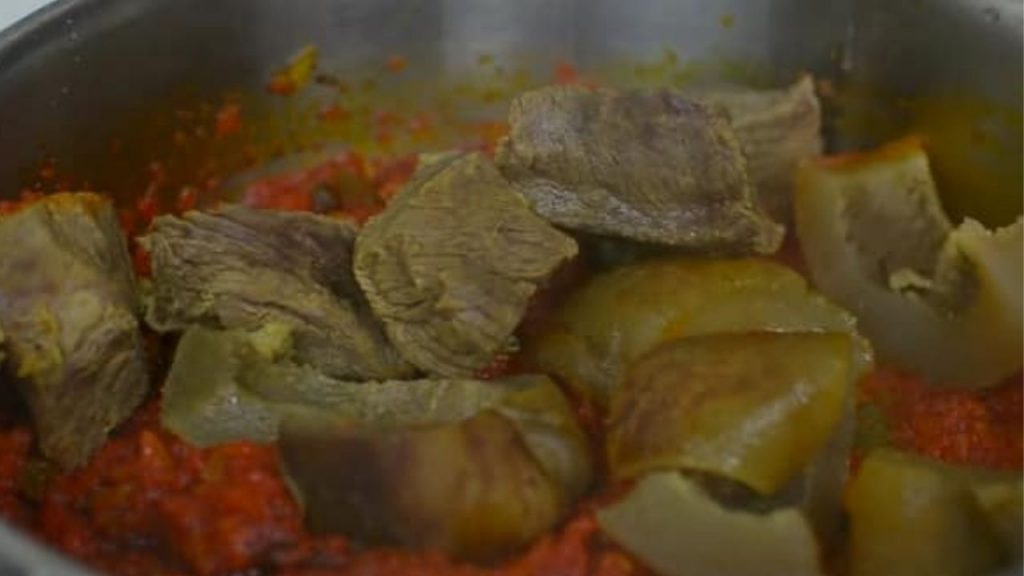 Put in the beef stock just to lighten up the sauce a little bit. If not your vegetable will be watery.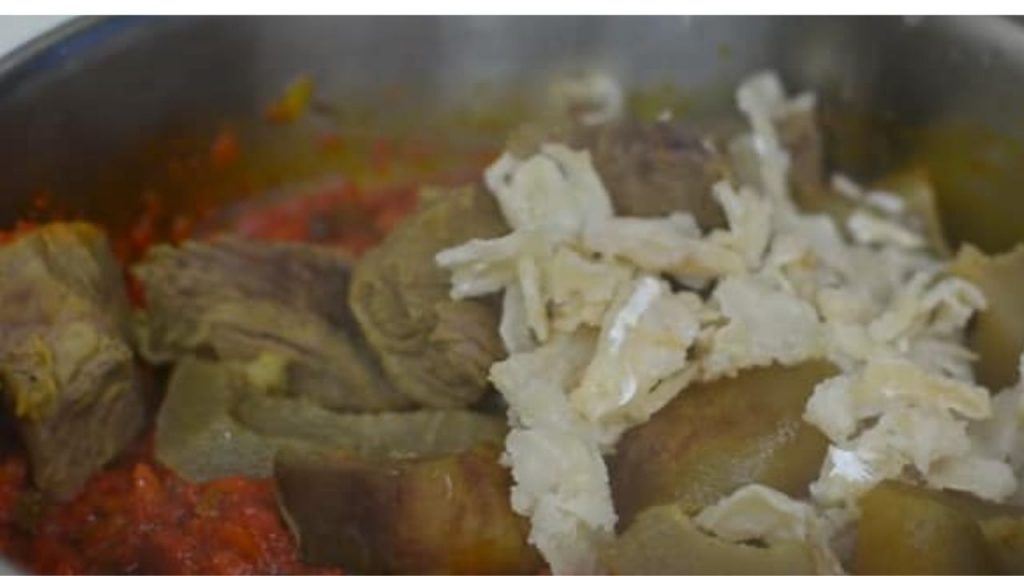 Now mix together, cover, and allow to come to simmer for at least 2-3 mins. Uncover, stir very well then, put the chopped vegetable.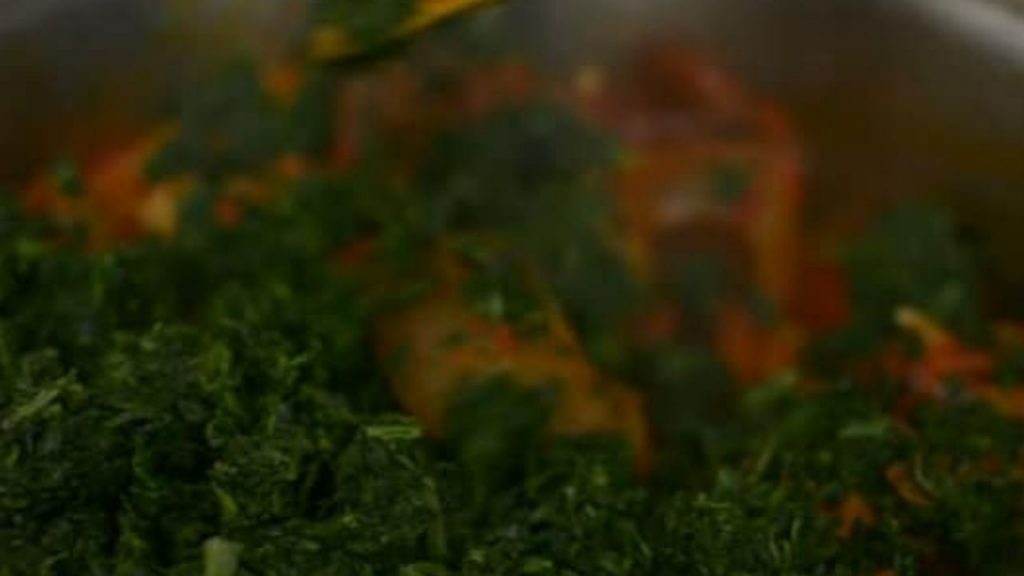 Stir the soup again and adjust the seasoning if needed. Lower the heat and allow it to simmer for at least 2 mins.
Bring it down and serve hot with any swallow of your choice.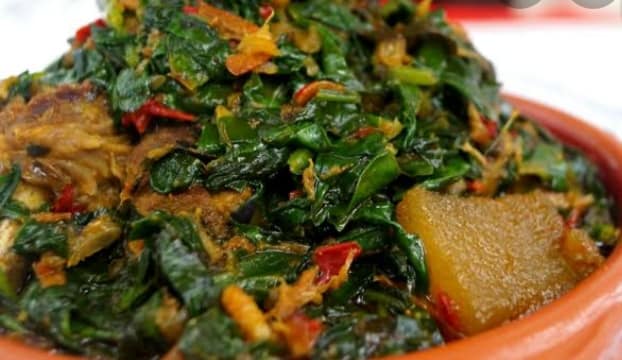 How To Prepare Yoruba Efo Riro Soup.
Do you want to cook Efo Riro the Yoruba way, it is very significant if you use locust beans and enough fresh pepper, dried fish, and palm oil.
Every other stuff you decide to add after the core ingredients just rounds off it. Furthermore, you need coarsely chopped pepper to bring about the vegetable soup.
Cook your meat, add the necessary things cover and cook till all the meats become tender. Fry your tomatoes with your red oil.
Pour it inside the stock. Cover and allow to steam. When done, add the chopped vegetables, stir, cover and allow to steam. Bring it down and serve with any swallow of your choice.
Yea, very important, but if for any purpose you can't, therefore eliminate it from the record of ingredients.
Ensure the mixture (base) is adequately fried and as well obtain a flavorful vegetable soup.
Yes, you can. It gives your meal a flavorful taste and as well makes your food to be nutritious and not just that, meats inside your Efo Riro make it more Enjoyable.
This soup cooked with spinach or green leafy (Efo Riro) is a delicious meal normally prepared with a lot of meats, it gets cold easily and is best eaten at night and in the morning immediately after preparation.
You can serve this goodness with any swallow of yours and rice too.
Efo simply means Spinach or Green leafy. Then, Riro means to stir. Edo Riro simply means stirred leafy vegetable.
Yes, there are various types of spinach. The particular one Nigerians love using is the African spinach.