Efo Riro which simply means stirred vegetable. How to cook Efo Riro with green leaf/spinach actually originated from the South-Western part of Nigeria. It is well recognized for its savory aroma and richness like Edikang Ikong soup.
Seriously, how to cook Efo Riro with green leaf/spinach was an issue for me and the funniest part was that this soup is very nutritious and easy to prepare and loved by many.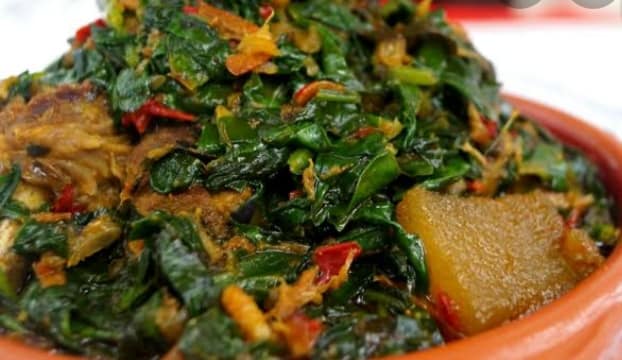 I have been suggesting making this Efo Riro vegetable soup since eternities, but I couldn't see where I can learn it and the particular leaf to use. I was so confused.
But here comes June 2020 with the arrival of my delicious and sumptuous Efo Riro stew. I was actually thought how to prepare this mouthwatering soup by a Yoruba friend.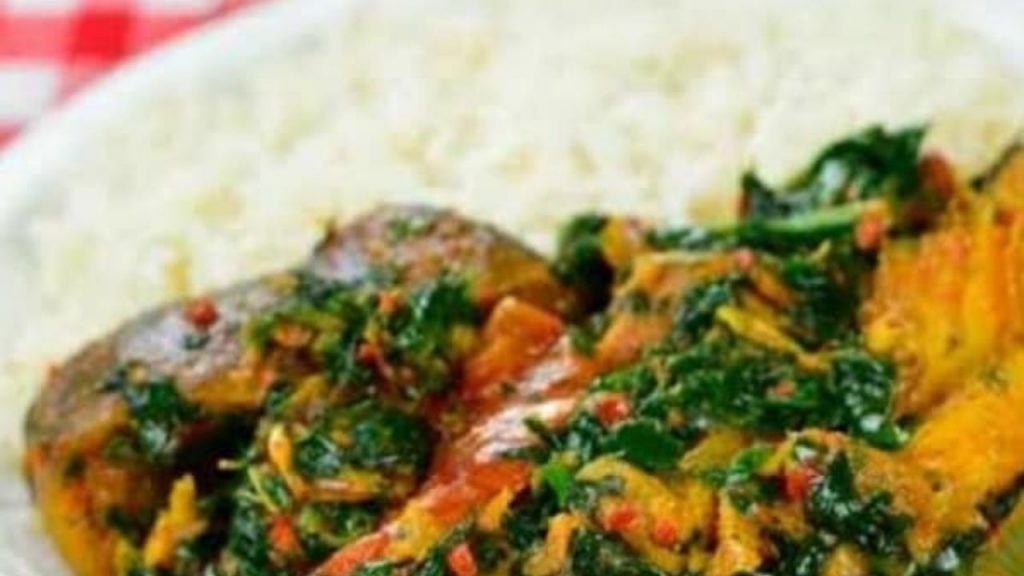 She prepared this delicious meal for me and I watched her back to back. the day i took the bold step of preparing this sovary, Guess what? It was dope. Since that day we have been cooking this particular vegetable soup at least once in a week. Ask me why?
If you are looking for how to cook Efo Riro, look no more. Let me shock you!! You are at the right place. We have here step-by-step procedures on how to cook a delicious Efo Riro.
We have also written a post on Afang soup. You can still check it out and see what we have there.
Ingredients For Efo Riro Stew/Soup
spinach or Green vegetable
Fresh pepper and Tomatoes
Onion
Snail
Sweet palm oil
Ground crayfish
Dried prawn (optional)
Goatmeat
Dried fish
Locust bean
Seasoning cubes
Salt
How to cook Efo Riro with green leaf
Spinach or Green: Pick and wash the vegetable properly, put the cut veggies in a sieve, set them aside to drain water.
How To Cook Efo Riro In Nigeria.
If you want to cook Efo Worowo, firstly, preheat the palm oil, immediately the it gets hot, add your chopped onion.
Add your ground pepper and tomatoes, then fry till the sauce is well thickened and the oil floats on top of the sauce.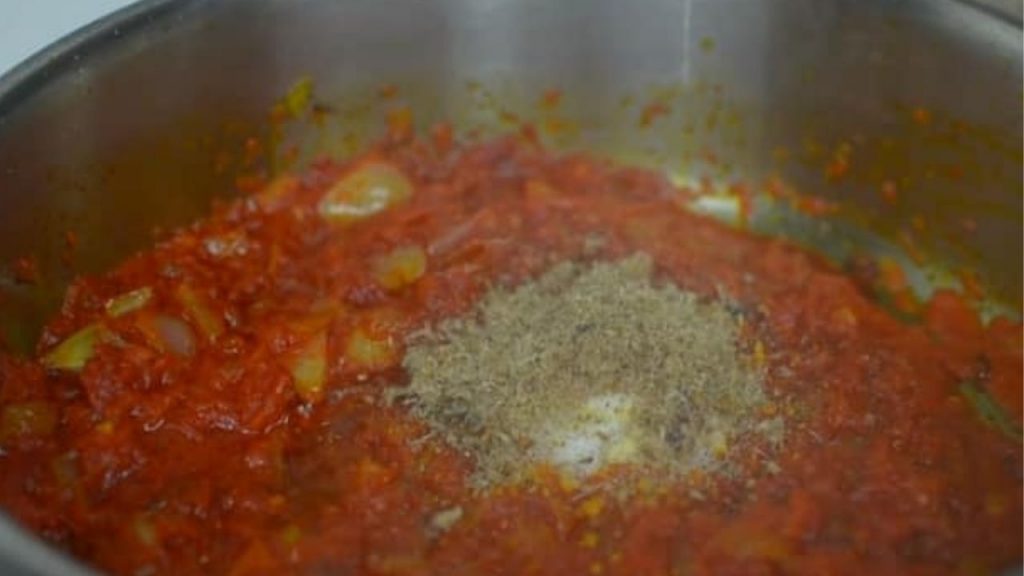 Don't forget to stir continuously to prevent it from burning.
Add stock cubes, salt, your ground crayfish and the locust bean. Stir together in order to combine all the ingredients.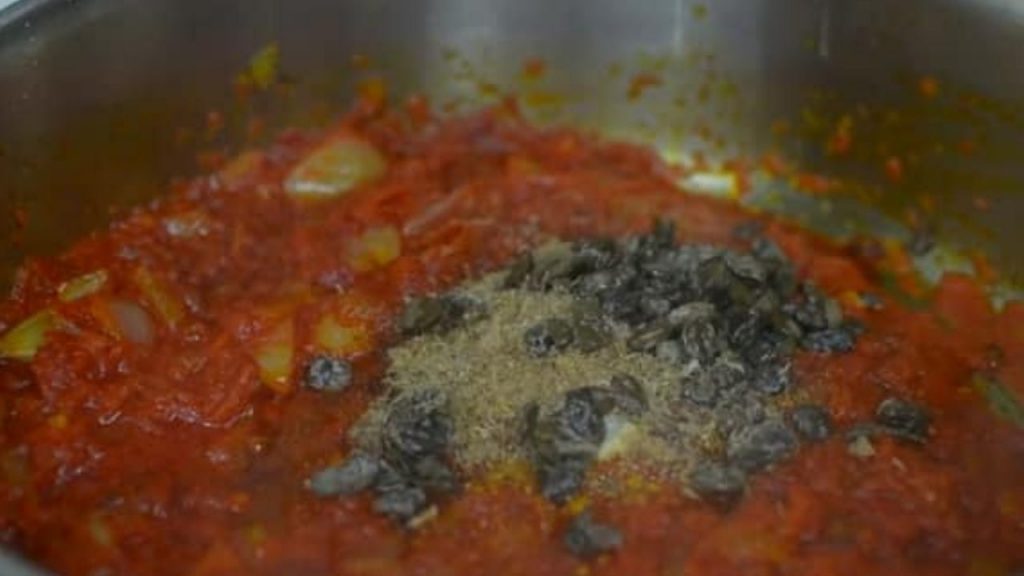 Add in your cooked meat, Dried fish, cooked kpomo and Prawns. Fry together for at least 5 minutes.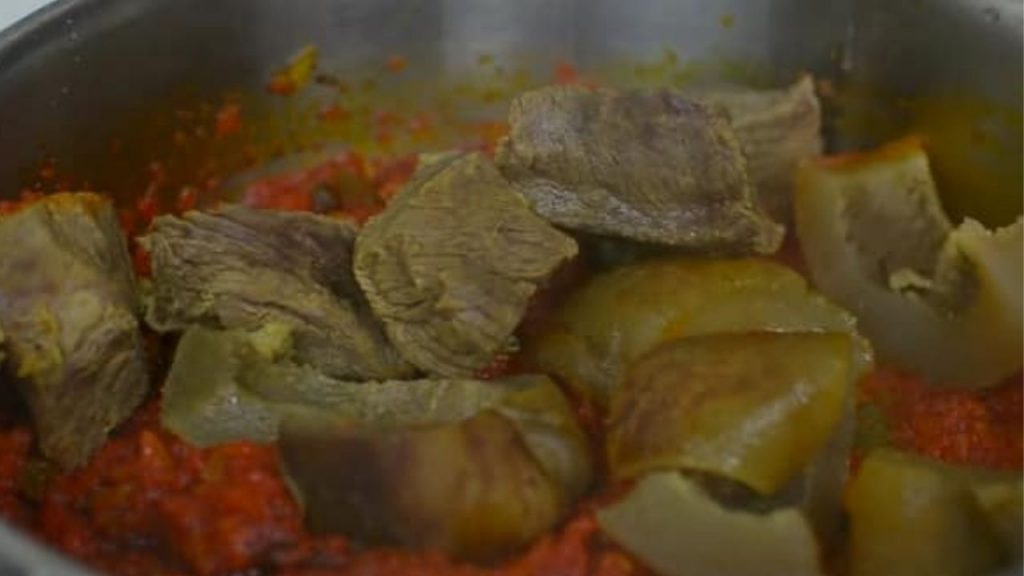 Put in the beef stock just to lighten up the sauce a little bit. If not your vegetable will be watery.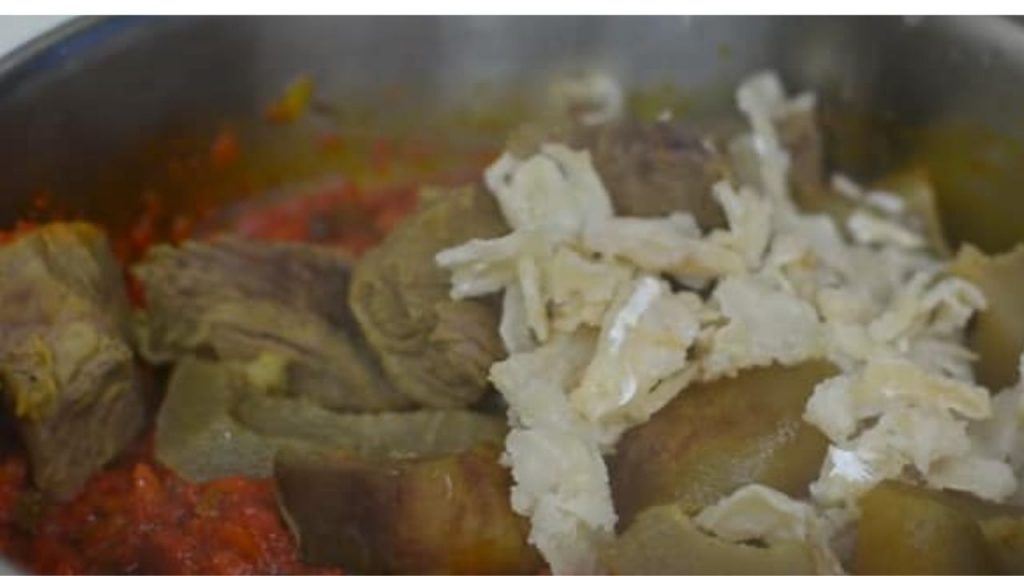 Now mix together, cover, and allow to come to simmer for at least 2-3 mins. Uncover, stir very well then, put the chopped vegetable.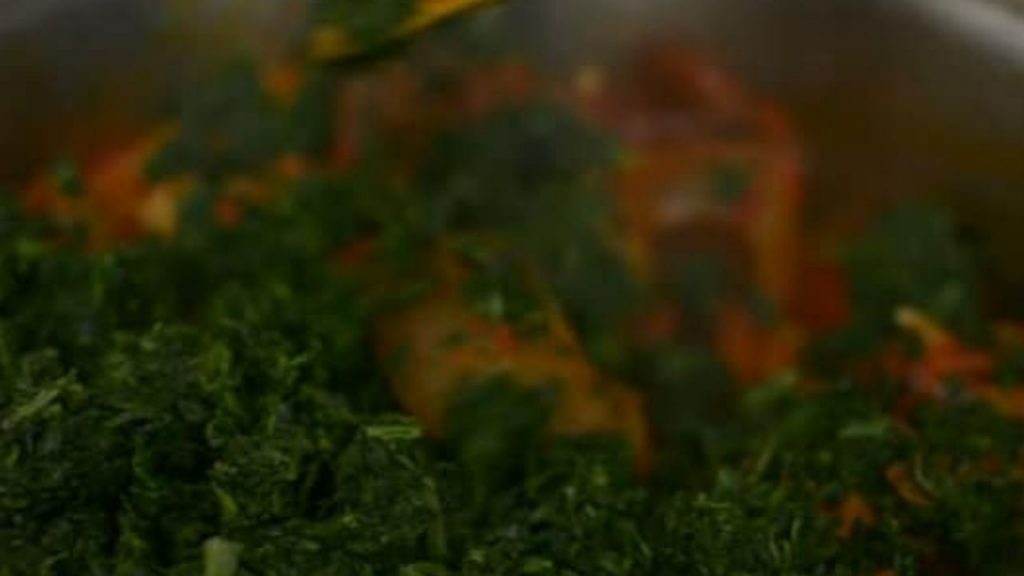 Stir the soup again and adjust the seasoning if needed. Lower the heat and allow it to simmer for at least 2 mins.
Bring it down and serve hot with any swallow of your choice.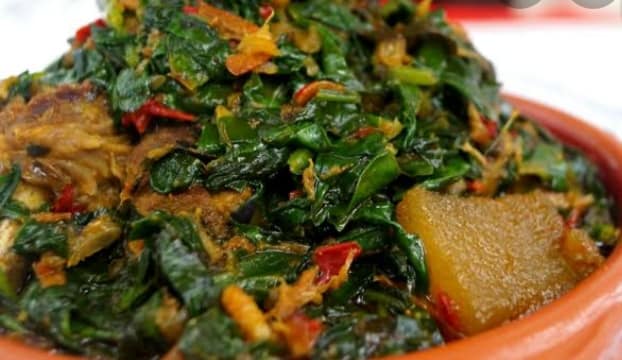 How To Prepare Yoruba Efo Riro Soup.
Do you want to cook Efo Riro the Yoruba way, it is very significant if you use locust beans and enough fresh pepper, dried fish, and palm oil.
Every other stuff you decide to add after the core ingredients just rounds off it. Furthermore, you need coarsely chopped pepper to bring about the vegetable soup.
Cook your meat, add the necessary things cover and cook till all the meats become tender. Fry your tomatoes with your red oil.
Pour it inside the stock. Cover and allow to steam. When done, add the chopped vegetables, stir, cover and allow to steam. Bring it down and serve with any swallow of your choice.
What leaf is used for Efo riro
Efo riro is a delicious Nigerian vegetable dish traditionally made with various types of leafy greens. It is typically prepared with spinach or bitterleaf, although other greens such as kale, collard greens, and okra can be used as well.

As versatile as it is flavorful, the choice of leaf for Efo riro really depends on personal taste and preference. For an authentic experience, however, traditionalists would agree that spinach or bitterleaf are the preferred choice.
How to blanch spinach for Efo riro
Blanching spinach is a simple and effective way to prepare it for Efo Riro. First, prepare the spinach by giving it a good wash in cold water.

Then, bring a pot of salted water to a boil and add the spinach. Finally, when the leaves are tender, remove them from the boiling water and place them in cold water to stop the cooking process.
Efo riro with rice
Efo riro with rice is an incredibly flavorful and nutritious dish that's perfect for a weeknight dinner or weekend meal. The combination of the green vegetable, tomato stew, and savory spices creates a unique flavor profile that can be enjoyed by everyone.

Not only is it delicious, but it's also easy to make in under an hour and very budget-friendly. It's a great way to incorporate more vegetables into your diet while still eating something deliciouso riro with rice
Efo riro recipe vegan
Efo riro vegan recipe is an excellent meal choice for those looking to eat a delicious, nutritious and healthy meal. Not only is this dish vegan friendly, but it is also a great way to save money while still enjoying a flavorful meal.
This meal is easy to make, can be customized with your favorite ingredients, and can be enjoyed as a main course or side dish. It is also sure to please both vegans and non-vegans alike.
Why is my efo riro watery?
Where are several potential explanations as to why your efo riro may be watery. It could be due to the type of vegetables or meats used, not enough pepper, too much palm oil or even an unfamiliar cooking technique.

Whatever the reason may be for your watery efo riro, it's important to experiment with different ingredients and methods until you find a combination that works best for you. Remember that practice makes perfect, so don't give up!y is my efo riro watery?
What swallow goes best with efo riro?
The right swallow to pair with efo riro depends on the individual's preference. Some may choose the fufu, while others might prefer the akpu. Regardless of the choice, one should consider their own tastes and experiment with different combinations to find out what works best for them.
How do you cook only waterleaf?
Cooking waterleaf is both a simple and rewarding experience. The key to perfecting this dish is to ensure that you use the freshest ingredients available. You can also add your own unique twist by experimenting with different flavor combinations.

Additionally, don't forget to pay attention to the cooking time so that the leaves remain crunchy yet still cooked properly. Finally, remember to always enjoy your food and have fun while making it!
Is Ugwu a spinach?
It is clear that there are both similarities and differences between Ugwu and spinach. While they both have a similar texture, flavor, and nutritional value, Ugwu is not classified as a type of spinach.

The leafy green vegetable is still highly revered for its taste and health benefits, making it an excellent addition to any meal. As this article highlights, those looking for the unique flavor of spinach should consider trying Ugwu for something new.


Is spinach same as green leaf?
Spinach and green leaf may appear similar in many ways, but they are not the same. Spinach is a type of green leafy vegetable that belongs to the Amaranthaceae family, while green leaf simply refers to any member of this family.

Spinach is a nutrient-rich vegetable with a unique flavor and texture compared to other greens. It contains high levels of iron, vitamin E, magnesium, and potassium.
What is spinach leaf called in Yoruba
Spinach leaf is known in Yoruba as 'Efo Ewuro.' This name is quite literal, as it roughly translates to "green leaves."

Knowing this phrase could be very helpful, especially if you are looking to cook a traditional Nigerian meal or discuss spinach with someone from a Yoruban background. Whether you are learning the language for educational or culinary pursuits, understanding what spinach leaf is called in Yoruba can help you immensely.
Conclusion
In conclusion,cooking Efo Riro with green leaf spinach is a delicious and fulfilling experience. Not only is it a delightful way to enjoy the flavors of traditional Nigerian cuisine, but it also packs a nutritional punch.
With this recipe, you can make anything from a light snack to an entire meal for the whole family. All you need are some fresh ingredients, some cooking skills, and a little bit of patience.