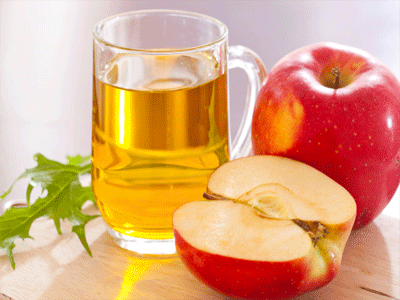 Unlock the secret to a healthier pantry with our homemade apple cider vinegar (ACV) recipe! Forget the store-bought versions laden with additives.
we're here to show you how to craft this liquid gold right in the comfort of your own kitchen. Whether you're a health enthusiast or simply looking to enhance your culinary prowess, making your own ACV is a satisfying and beneficial endeavor.
In this blog post, we'll guide you through the simple steps of creating ACV from scratch using fresh, organic apples. You'll discover the magic of fermentation as you watch the transformation from apple pieces to the coveted "mother" that signifies its readiness.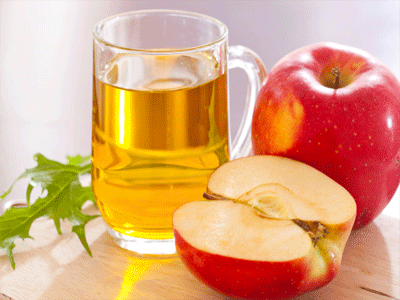 Plus, we'll share tips on storing and using your homemade ACV in various recipes, from tangy salad dressings to invigorating health tonics.
Get ready to embark on a journey into the world of homemade condiments and wellness elixirs. Let's dive in and unlock the incredible potential of DIY apple cider vinegar.
Certainly! Here's a simple apple cider vinegar drink recipe (ACV) at home:
Ingredients For Apple Cider Vinegar recipe
6-8 fresh, organic apples
2 tablespoons of sugar (white or brown)
Water
Equipment For Making The Perfect Apple Cider Vinegar recipe
A large glass or ceramic jar
Cheesecloth or paper towel
Rubber band or string
A dark, cool place
Apple Cider Vinegar recipe
Wash the apples thoroughly to remove any dirt or residue.
Core the apples and cut them into small pieces. You can leave the peels on, as they contain beneficial bacteria.
Place the apple pieces in the large glass or ceramic jar. Make sure the jar is clean and sanitized.
Dissolve 2 tablespoons of sugar in a cup of warm water. Stir until the sugar is completely dissolved.
Pour the sugar water over the apple pieces in the jar. Add more water if needed to cover the apples, leaving some space at the top.
Cover the jar with a piece of cheesecloth or a paper towel and secure it with a rubber band or string. This allows the mixture to breathe while keeping out debris and insects.
Recommeded: Top 19 Healthy Carbs For Weight Loss
Place the jar in a dark, cool place, like a pantry or cupboard, for about 3-4 weeks. Stir the mixture daily with a clean spoon.
Over time, you'll notice the liquid turning into vinegar, and you'll see a cobweb-like substance forming on top. This is known as the "mother" and is a sign that fermentation is occurring.
After 3-4 weeks, taste the vinegar. If it has reached your desired level of acidity, strain out the apple pieces and the mother using a fine strainer or cheesecloth. If it's not as strong as you like, let it ferment for a few more weeks, continuing to stir daily.
Transfer the strained liquid into a clean glass bottle or jar with a tight-fitting lid. Store it in the refrigerator or a cool, dark place. Your homemade apple cider vinegar is ready to use.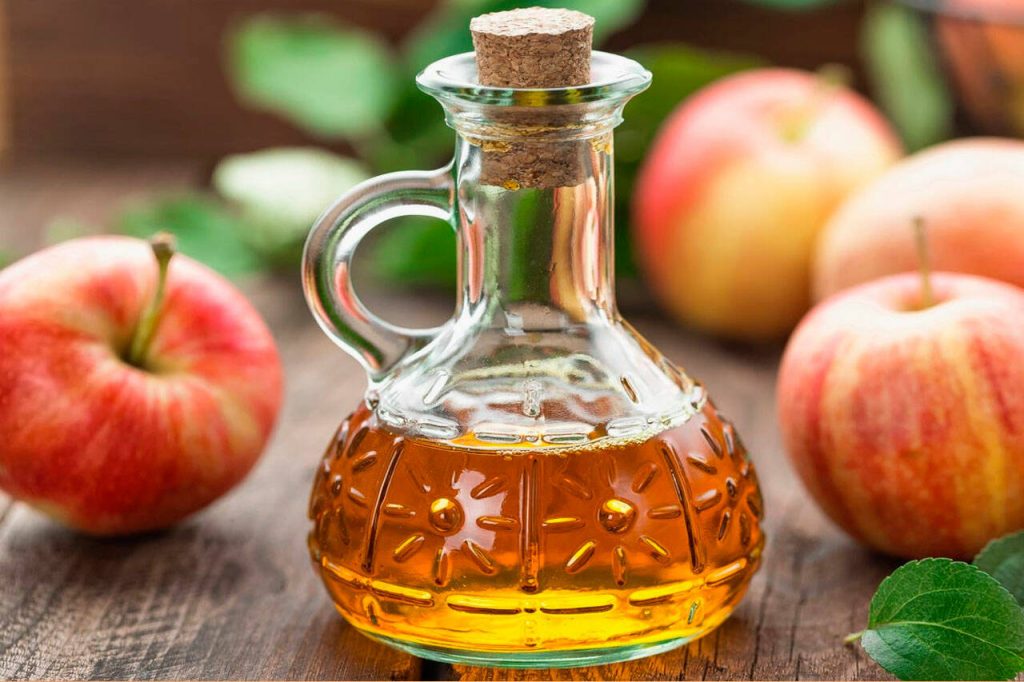 what can you substitute for apple cider vinegar in a recipe
You can use your homemade ACV for salad dressings, marinades, as a health tonic, or for various other culinary and wellness purposes. Remember to label the bottle with the date it was made for reference. Enjoy the natural goodness of your homemade apple cider vinegar.
You can substitute apple cider vinegar with white vinegar, red wine vinegar, or rice vinegar at a 1:1 ratio in most recipes. Lemon juice or lime juice can also work, although their flavors may slightly vary the dish.
However, keep in mind that the substitution may alter the taste slightly, so choose accordingly based on your recipe and personal preference.
Recommended: 30-Day High-Protein Breakfast Plan for Weight Loss
what is the recipe for cranberry juice and apple cider vinegar
To make a refreshing cranberry juice and apple cider vinegar drink
Combine 1 cup of cranberry juice (preferably unsweetened) with 1 tablespoon of apple cider vinegar.
Stir well until fully mixed. You can adjust the vinegar amount to suit your taste.
Add ice cubes if desired, and garnish with a slice of lemon or lime for extra flavor. Enjoy this tangy and tart beverage as a healthy drink option.
Read Also: 7-Day Weight-Loss Meal Plan for High Blood Pressure
Does apple cider vinegar go bad
Apple cider vinegar has an extended shelf life and does not typically go bad. Its high acidity and low pH level make it inhospitable for bacteria and spoilage.
However, over time, it may undergo changes in flavor and color, but it remains safe to use. To maintain its quality, store it in a cool, dark place and ensure the cap is tightly sealed.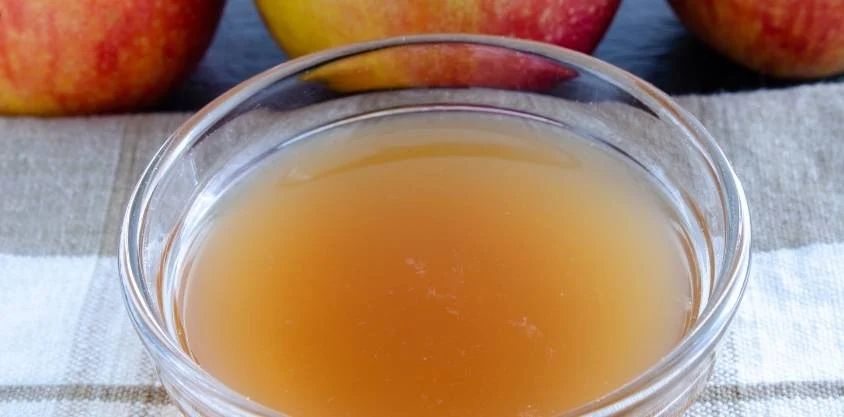 Read More
8 Healthy dessert To pick On The Grocery Shelves
6 Major Differences Between Costco and Sam's Club Right Now
Where is costco opening new stores in 2023
7 Fast-Food Restaurants That Serve the Best Patty Melts
Best 31 Healthy Restaurants in America | Locations
101 Best Restaurants Downtown Dallas That Locals Eat 2022
39 foods that lower blood sugar immediately
30 Best healthy lunch ideas for weight loss
Unveiling the Nutritional Marvels: Exploring the Remarkable Health Benefits of Cashews
Best 31 Healthy Restaurants in America | Locations
20 healthiest butter substitutes
The top 33 foods for keeping your kidney healthy
20 Healthy Chips You Can Eat When You're Trying To Lose Weight
Conclusion
In conclusion, crafting your own apple cider vinegar at home is not only a fun and rewarding experience but also a fantastic way to ensure you have a pure, additive-free product on hand.
As you savor the tangy, health-enhancing goodness of your homemade ACV, you'll appreciate the simplicity of this age-old recipe.
So, why not start fermenting today and enjoy the numerous benefits of this kitchen essential in your culinary creations and wellness routines? Cheers to the power of homemade apple cider vinegar.