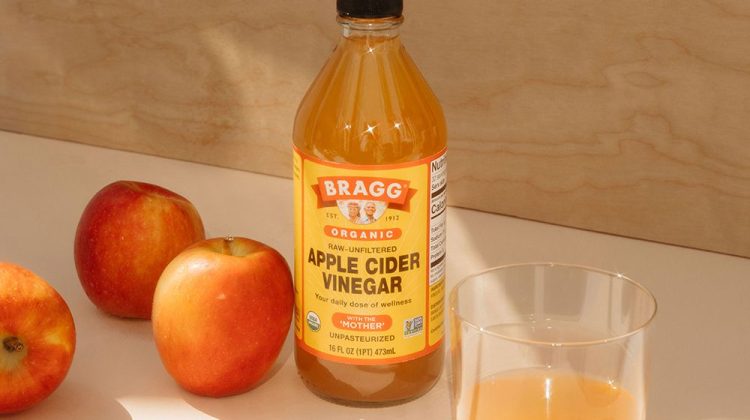 Are you looking for a simple and natural way to boost your health? Look no further than the humble bottle of apple cider vinegar (ACV). This kitchen staple has been making waves in the world of wellness, and for good reason. In this post, we're going to break down the health benefits of apple cider vinegar in a way that anyone can understand. (Read also: Apple Cider Vinegar Weight Loss recipe)
ACV is more than just a salad dressing! It's a potent elixir with a wide range of potential benefits for your body. From aiding in weight loss to supporting digestion, balancing blood sugar levels, and even promoting healthier skin, ACV is a versatile remedy that can be easily incorporated into your daily routine.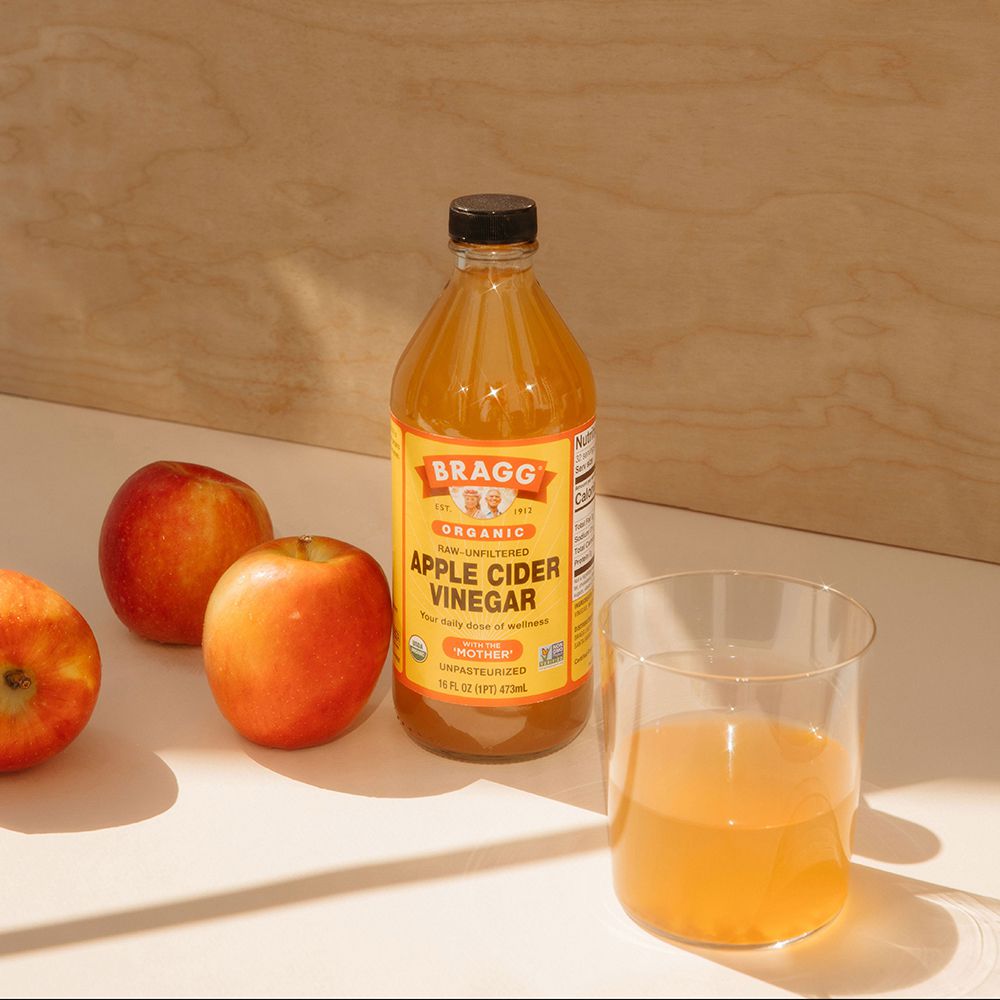 But, as with any health trend, it's important to be aware of the risks and know how to use ACV safely and effectively. We'll also delve into the recommended dosage and various practical uses for this golden elixir.
So, if you're curious about the magic of apple cider vinegar and how it can transform your well-being, read on to discover the secrets of this remarkable pantry staple. Your journey to better health starts here.
Recommended: 9 Health Benefits Of Honey
Health Benefits of Drinking Apple Cider Vinegar, Risks, Uses and Dosage
1. Digestive Aid
Apple cider vinegar (ACV) is often used as a digestive aid. Its acetic acid content can help improve digestion by increasing the production of stomach acid, which may aid in breaking down food more efficiently.
ACV may also alleviate symptoms like bloating and indigestion. Additionally, some people use ACV to support gut health due to its potential to promote the growth of beneficial gut bacteria, although more research is needed in this area.
It's best to use ACV in moderation, as excessive consumption may lead to gastric issues.
2. Blood Sugar Control
Apple cider vinegar (ACV) has shown promise in helping to control blood sugar levels. Its acetic acid content may improve insulin sensitivity and reduce the spike in blood sugar that can occur after meals.
By slowing down the digestion of carbohydrates, ACV can contribute to more stable blood sugar levels.
However, it's crucial for individuals with diabetes to consult a healthcare professional before using ACV to manage their condition, as it can interact with diabetes medications and require dose adjustments.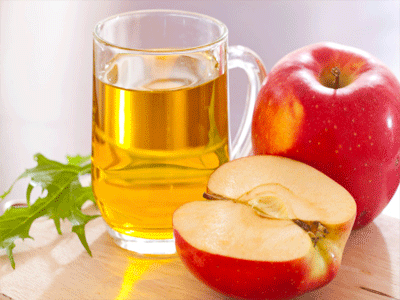 3. Weight Management
Apple cider vinegar (ACV) is often touted for its potential role in weight management. It may aid in weight loss by promoting a sense of fullness and reducing calorie intake.
ACV's acetic acid content may also slow the digestion of starches, helping to stabilize blood sugar levels and curb cravings.
However, it's essential to use ACV in conjunction with a balanced diet and regular exercise, as its effects on weight loss may be modest and vary among individuals.
Consult a healthcare provider before making ACV a significant part of your weight management plan.
4. Blood Sugar Control
Apple cider vinegar may help control blood sugar levels by improving insulin sensitivity and reducing post-meal blood sugar spikes, making it potentially beneficial for individuals with diabetes or those at risk.
5. Heart Health
Apple cider vinegar (ACV) may promote heart health by potentially lowering cholesterol levels and modestly reducing blood pressure.
However, it should complement a heart-healthy lifestyle, including a balanced diet and exercise, and not replace medical advice or treatments for heart conditions.
6. Detoxification
Apple cider vinegar (ACV) is sometimes used to support detoxification. While it contains acetic acid, which may aid natural detox processes, ACV alone isn't a comprehensive detox solution. It should complement a healthy lifestyle for effective detoxification.
7. Skin Health
Apple cider vinegar (ACV) can enhance skin health. When diluted, it can balance pH, reduce acne, and soothe skin irritation. Its antimicrobial properties make it a natural remedy for various skin conditions.
8. Hair Health
Shine and Luster: ACV can be used as a hair rinse to add shine and luster to dull hair.
Removal of Buildup: It helps remove product buildup and residue from hair products, leaving the hair cleaner and more manageable.
Balancing pH: ACV can balance the pH of the scalp, which may help with dandruff and dryness.
Improved Scalp Health: It has mild antimicrobial properties that can promote a healthier scalp.
9. Anti-Inflammatory
Apple cider vinegar (ACV) has mild anti-inflammatory properties. Its acetic acid content may help reduce inflammation in the body, potentially benefiting conditions like arthritis and other inflammatory disorders.
However, the effect is generally modest, and ACV should not replace medical treatments for chronic inflammatory conditions. Consult with a healthcare professional for personalized advice.
10. Sore Throat Relief
Apple cider vinegar (ACV) can provide sore throat relief. Mixing ACV with warm water and honey creates a soothing drink that can help alleviate throat irritation and discomfort. It may also have mild antimicrobial properties that can aid in relieving a sore throat.
11. Sinus Congestion
Apple cider vinegar (ACV) can be used in steam inhalation to help clear sinus congestion. Inhaling the steam with diluted ACV may relieve nasal congestion and improve breathing temporarily.
Recommeded: Top 19 Healthy Carbs For Weight Loss
12. Candida Overgrowth
Apple cider vinegar (ACV) may help inhibit the growth of Candida, a type of yeast. Its antifungal properties, when applied topically or consumed in diluted form, can potentially assist in managing Candida overgrowth, particularly in skin or nail infections. However, consult a healthcare provider for comprehensive treatment.
13. Boosts Immunity
Apple cider vinegar (ACV) may support immunity due to its antimicrobial properties. It can help the body combat harmful bacteria and infections, potentially contributing to overall immune system health.
Recommended: The top 33 foods for keeping your kidney healthy
14. Gut Health
Apple cider vinegar (ACV) may promote gut health by potentially encouraging the growth of beneficial gut bacteria. However, more research is needed to fully understand its impact on the gut microbiome.
Frequently Asked Questions (FAQ)
5 Uses of apple cider vinegar
Culinary: ACV is often used in cooking and food preparation. It can be used as a salad dressing, marinade, or in recipes to add a tangy flavor to dishes.
Cleaning: ACV is a natural and eco-friendly cleaning agent. You can mix it with water to create a cleaning solution for countertops, glass surfaces, and even as a natural fabric softener in laundry.
Hair Care: ACV can be diluted with water and used as a hair rinse to remove product buildup, clarify the hair, and restore shine. It can also help balance the scalp's pH and combat dandruff.
Skin Care: When diluted with water, ACV can be used as a toner to balance the skin's pH, reduce acne, and minimize blemishes. It may also soothe sunburn when applied topically.
Preservation: ACV is a traditional method for preserving food, especially pickled vegetables. The acidity of vinegar helps prevent the growth of harmful bacteria, making it an excellent choice for pickling cucumbers, onions, and other produce.
Read Also: Top 15 Health Benefits of Ginger
risks of taking apple cider vinegar
Gastric Issues: ACV is highly acidic and can irritate the stomach lining, leading to symptoms like heartburn, indigestion, and stomach cramps.
Tooth Erosion: The acidity of ACV can erode tooth enamel, leading to dental problems such as increased sensitivity and tooth decay. It's essential to dilute ACV and rinse your mouth after consumption.
Low Potassium Levels: Excessive ACV consumption may lead to low potassium levels in the blood, a condition known as hypokalemia. This can result in muscle weakness, cramps, and irregular heart rhythms.
Digestive Upset: Some people may experience diarrhea or other gastrointestinal issues when consuming undiluted ACV, as it can disrupt the balance of gut bacteria.
Esophageal Injury: The high acidity of ACV can potentially cause injury to the esophagus, leading to discomfort and long-term damage.
Medication Interactions: ACV may interact with certain medications, such as diabetes drugs or diuretics, affecting their effectiveness or causing adverse reactions. Consult a healthcare professional if you take medications regularly.
Skin Irritation: Undiluted ACV can irritate the skin, causing redness, itching, or burning when applied topically.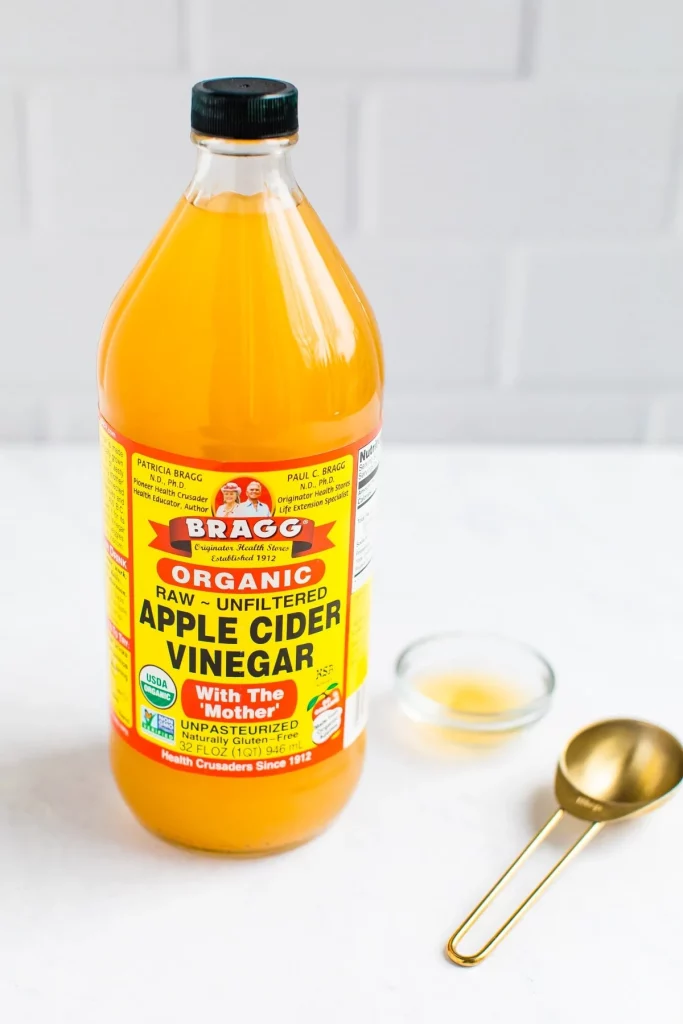 7 health benefits of apple cider vinegar and lemon juice
Improved digestion
Weight management support
Balanced blood sugar levels
Detoxification
Immune system boost
Alkalizing effect on the body
Enhanced skin health
5 what are the health benefits of apple cider vinegar and honey
Digestive Aid: Apple cider vinegar and honey may soothe digestive discomfort and improve gut health.
Weight Management: They can aid weight loss efforts by reducing appetite and promoting fat metabolism.
Sore Throat Relief: A combination of ACV and honey can provide relief from sore throats and coughs.
Blood Sugar Control: These ingredients may help stabilize blood sugar levels.
Antioxidant Boost: Both ACV and honey offer antioxidants that combat free radicals and support overall health.
Can apple cider vinegar cure infection?
Apple cider vinegar is not a cure for infections. While it has some antibacterial properties, it should not be relied upon as a primary treatment for infections. Consult a healthcare professional for proper medical advice.
What happens if I drink apple cider vinegar every morning?
Drinking apple cider vinegar every morning can have potential benefits, including improved digestion and weight management. However, excessive consumption can lead to digestive issues or tooth enamel erosion.
Does apple cider vinegar burn belly fat?
Apple cider vinegar may aid in weight loss, potentially contributing to fat reduction, but it is not a magic solution for specifically "burning" belly fat. A balanced diet and exercise are essential.
Conclusion
In conclusion, apple cider vinegar is a versatile elixir with a multitude of health benefits. From aiding in weight management and digestion to supporting heart health and regulating blood sugar levels, it offers a range of wellness advantages.
Its natural properties, like antioxidants and alkalizing effects, contribute to detoxification and reduced bloating.
Additionally, it may provide allergy relief, boost the immune system, and even possess potential cancer-fighting properties. Incorporating apple cider vinegar into your daily routine can be a simple step towards better health.