Ogbono Soup likewise known as draw soup makes eating swallow so simple.
This is because of its slimy nature which enables the heaps of fufu to slide down.

If your family doesn't like okra soup then try Ogbono Soup with this method provided here. Trust me, they will surely love it.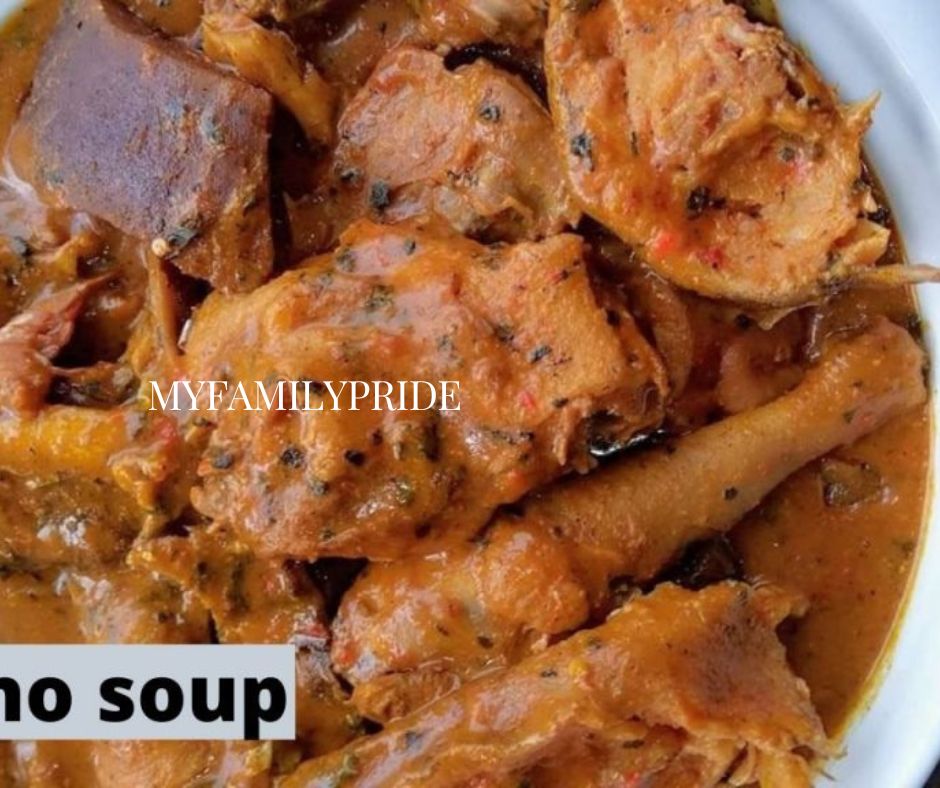 Ogbono soup is a Nigerian type of soup prepared with ground ogbono seed. It serves as a thickener, always looks sumptuous and delicious especially when prepared with smoked fish.
There are different ways of cooking ogbono soup. Ogbono with Fried Egusi, Ogbono with Okra, and ogbono with bitter leaf. Which one is your favorite?
Anyways, those who don't like ogbono soup with Egusi can extend their desire to ogbono with bitter leaf as the two share similarities in their taste.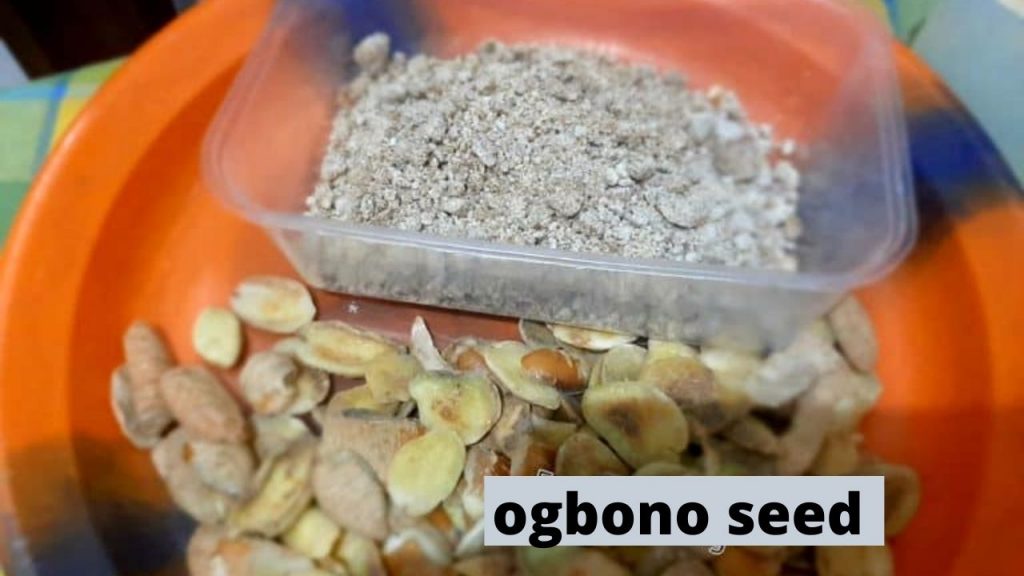 I am not ogbono with egusi soup lover. But when it comes to a well-prepared Ogbono soup with stockfish, goatmeat, smoked fish, and bitter leaf … Forget it, I will finish it and ask for more. I don't know about you. But it often tastes amazing.
I learned how to cook this delicious "Ogbono soup with bitter leaf" from a friend. Thanks a lot, ma'am I so much love this recipe.
It's an exception to what you feel about ogbono soup. Try cooking it with bitter leaves and with our recipe here then, you will attest that knowing how to cook it is not a bad idea.
Ogbono seed has vital nutrients and minerals. This fruit is called Irvingia, gabonensis simply known as Bush mango or African mango. it is indigenous to parts of West Africa and southeast Asia etc.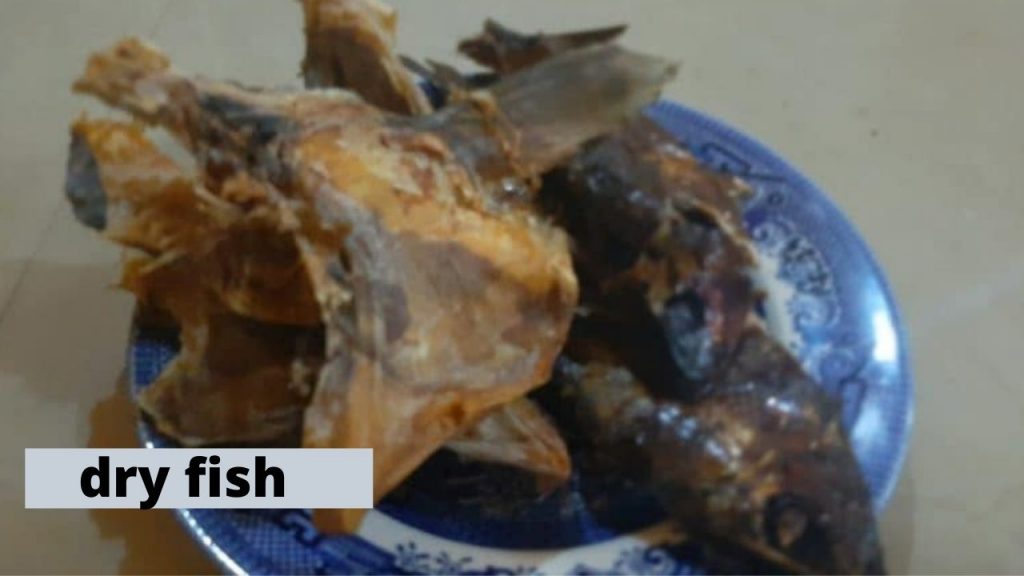 How to blend ogbono seed
Start by cleaning the ogbono seeds
Dry it under the sun.
When dried, use your blender and blend till powdered. you can now make use of your ogbono.
Ingredients for ogbono soup.
Ground Ogbono
Goatmeat
Stockfish and dried fish
Smoked fish
palm oil.
Bitter leaf and Chopped Uziza
Onion
Ground crayfish
ground fresh pepper
Knorr cubes and salt to taste
Steps on how to cook ogbono soup.
Goat meal, stockfish &dried fish: Start by washing your goatmeat and smoked fish. Use hot water and wash stockfish together with the dried fish.
Onion Peel the onion wash it properly then, cut it into tiny cubes
Bitter leaf: wash the bitter leaf thoroughly, put it in a container, cover, and set aside.
How to cook ogbono soup with uziza leaf.
Season the meat with the chopped onion, add half of the ground crayfish, ground fresh pepper, add one cup of water and seasoning cubes to taste then, boil till partially done.
Add salt to it then, continue cooking till well cooked. Bring out the smoked fish to avoid scattering.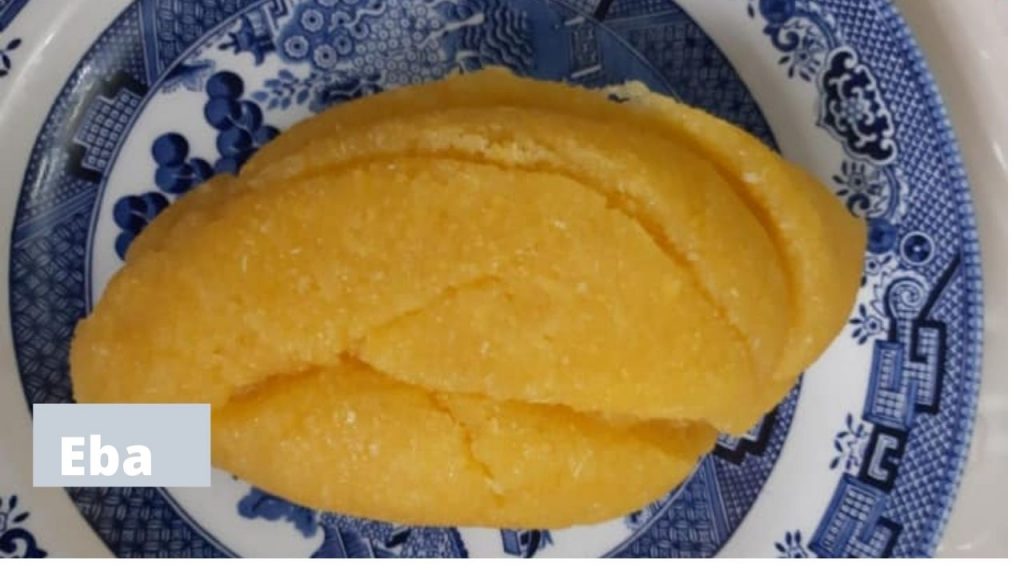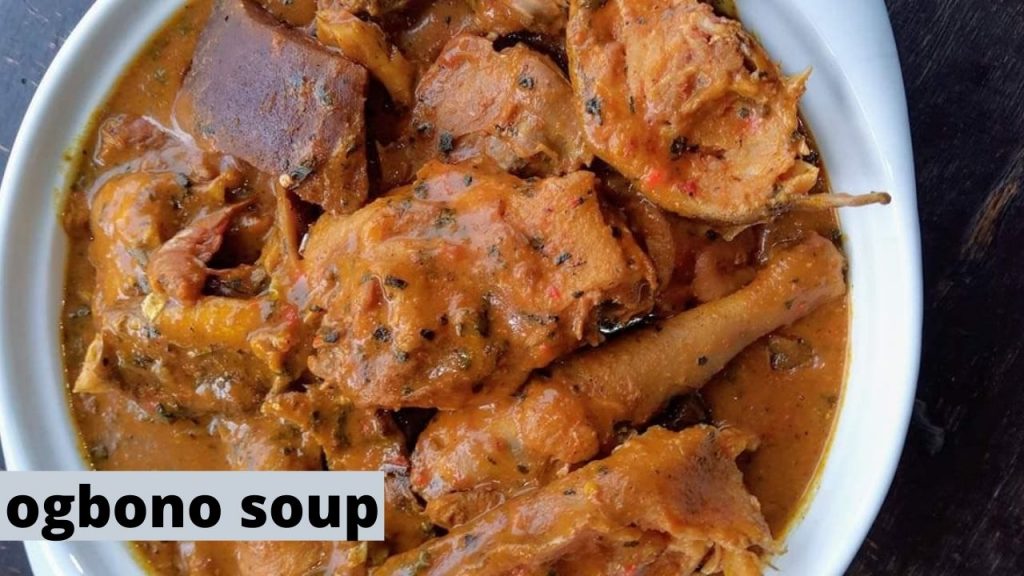 Add half a cup of water to the stock, pour in the remaining ground crayfish and onion, stir and adjust seasoning if necessary.
Add your palm oil and dried fish cover and allow to boil. Add the ground ogbono, stir every 4mins and continue cooking for at least 20mins until the ogbono thickens and begins to draw.
Add the boiled smoked fish and the chopped Uziza leaf. Cover and cook for about 3mins. Stir, top more water to lessen thickness if necessary. Cover and allow to boil.
Add the prepared bitter leaf, stir and adjust seasoning if required. Continue cooking till the content is soft and blended with the ogbono.
Yummy yummy Your soup is ready. Serve with any swallow of your choice.
Why is my ogbono soup not drawing?
It was because you fried the ogbono before cooking.
Using too much onion sometimes can cause your ogbono soup not to draw.
Old ground packaged ogbono can make ogbono soup not to draw
Adding too much crayfish can as well contribute to that.
These as well can be that you have gotten a bad seed.
Too much water to the quantity.
Not allowing the ogbono to cook for long.
What makes ogbono
Not cooking gbono very well: You should at least cook the ogbono soup for 20-25 minutes on low heat.
Not checking the production date: If the ogbono has expired, the soup will taste better very simply.
Burnt ogbono soup: Not stirring constantly can easily bring about burning, which can result in a bitter aroma.
How to preserve ground and seed ogbono.
To preserve ground ogbono, dry the ground ogbono under the sun, put it inside an airtight container, then keep it inside your kitchen cupboard.
Keep your ogbono seed away from fire, water, and as well moisture.
How do you thicken ogbono soup
You can thicken your ogbono by adding warm water and by continuously storing or sprinkling the ground ogbono directly into your cooking pot and stirring frequently.
You can use okra or egusi to thicken your ogbono.
Is ogbono soup healthy?
Yes, It aids digestion.
Ogbono soup helps to manage weight.
It serves Antibacterial Antifungai properties.
It prevents heart disease.
Astringent purposes.
Conclusion
If you like our recipe tell us, like, and share with your friends. Don't forget to give it a try. Then share your experience with us in the comment section.