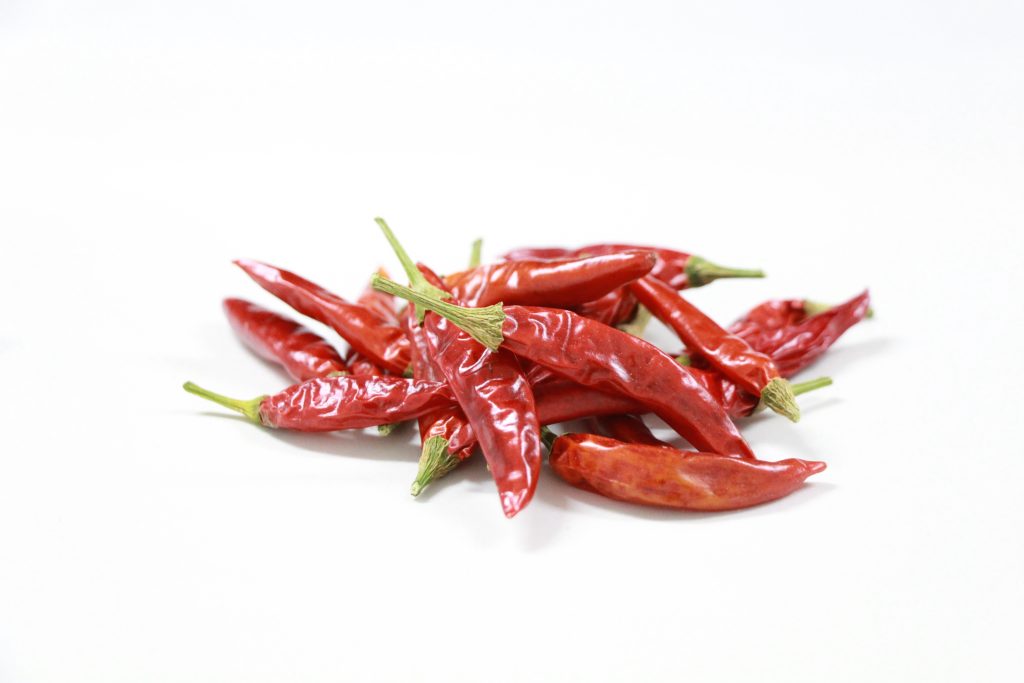 Did you know that adding a little spice to your life can lead to a healthier you? Imagine indulging in delicious meals while reaping a multitude of health benefits. Well, that's exactly what eating chili healthy can offer! Chili, a fiery and flavorful ingredient, has been enjoyed for centuries, not just for its taste but also for its incredible health benefits.
In this blog, we will explore the numerous reasons why incorporating chili into your diet can lead to improved health and well-being. When it comes to a healthy diet, chili peppers pack a powerful punch.
It is good for providing essential nutrients while boosting immunity and promoting weight management, there are 11 compelling reasons why you should make chili a staple in your meals.
Let's dive into the spicy details and discover why chili is not only delicious but also an excellent choice for your overall health.
1. High Nutritional Value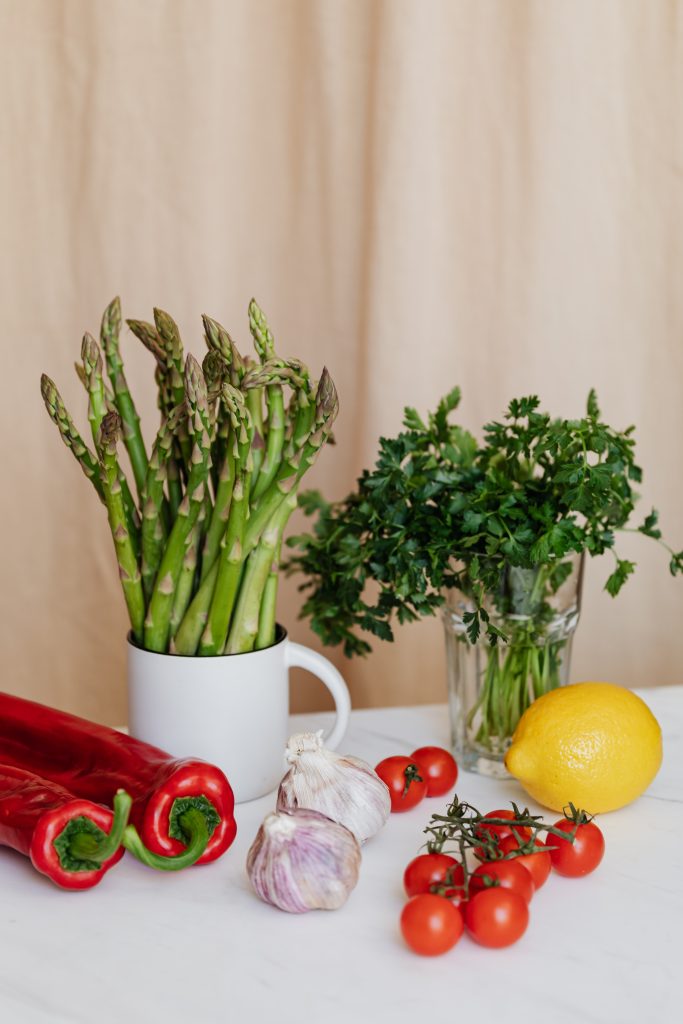 Chili peppers are a nutritional powerhouse, packing a variety of essential vitamins, minerals, and antioxidants. They are low in calories and fat while offering a range of beneficial nutrients. Incorporating chili into your diet can provide a significant boost to your overall nutritional intake.
Specific nutrients found in chili and their health benefits
Vitamin C: Chili peppers are an excellent source of vitamin C, which plays a vital role in immune function, collagen production, and wound healing. Adequate vitamin C intake also supports iron absorption and helps protect against chronic diseases like heart disease and certain types of cancer.
Vitamin A: Chili peppers are rich in vitamin A, primarily in the form of beta-carotene. Vitamin A is essential for maintaining healthy vision, promoting cell growth, and supporting the immune system.
Vitamin B6: Chili peppers contain a significant amount of vitamin B6, which is crucial for brain development and function. Vitamin B6 also helps in the production of neurotransmitters and aids in the metabolism of protein, carbohydrates, and fats.
Potassium: Chili peppers are a good source of potassium, an essential mineral that helps regulate blood pressure, maintain proper heart function, and support nerve and muscle health.
Capsaicin: While not a nutrient, capsaicin is the compound responsible for the heat in chili peppers. It offers various health benefits, including pain relief, improved digestion, increased metabolism, and reduced inflammation.
Antioxidants: Chili peppers are loaded with antioxidants, such as carotenoids and flavonoids, which help protect the body against harmful free radicals, reducing the risk of chronic diseases like heart disease, cancer, and neurodegenerative disorders.
2. Weight Management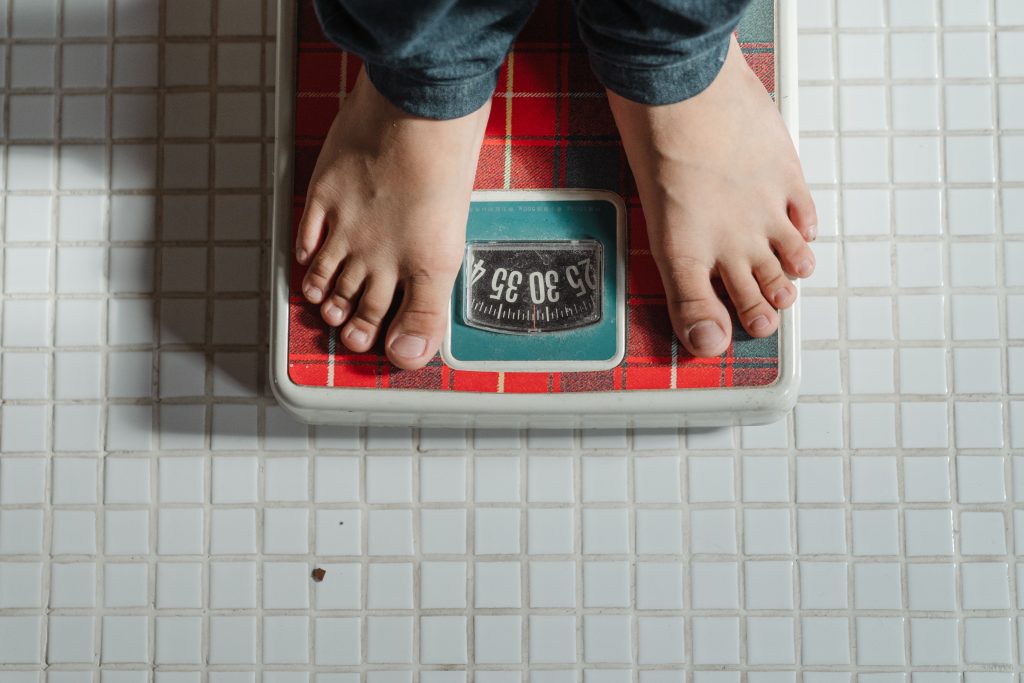 One of the remarkable properties of chili peppers is their thermogenic effect. Consuming chili peppers can increase your body's metabolic rate, leading to enhanced calorie burning and potentially aiding in weight management. This thermogenic effect is primarily due to the compound capsaicin found in chili peppers.
When you eat chili peppers, capsaicin stimulates the sympathetic nervous system, increasing thermogenesis, which is the process of generating heat in the body. This heat production requires energy, and thus, more calories are burned. The thermogenic properties of chili can help boost your metabolism and contribute to weight loss or weight maintenance efforts.
Studies that demonstrate the positive effects of chili on metabolism and fat burning
Several studies have investigated the impact of chili consumption on metabolism and fat burning, providing evidence for its positive effects on weight management.
A study published in the American Journal of Clinical Nutrition found that consuming capsaicin-rich chili peppers increased fat oxidation, which is the process of breaking down stored fat for energy.
The researchers observed an increase in energy expenditure and fat oxidation in individuals who consumed a chili-containing meal compared to those who consumed a non-spicy meal.
Another study published in the British Journal of Nutrition investigated the long-term effects of capsaicin consumption on weight management.
The researchers found that participants who regularly consumed capsaicin-rich chili peppers experienced a decrease in body weight, body fat percentage, and waist circumference compared to the control group.
Also, another review published in the journal Appetite analyzed various studies and concluded that capsaicin consumption can promote satiety, reduce energy intake, and increase fat oxidation, all of which contribute to weight management.
3. Heart Health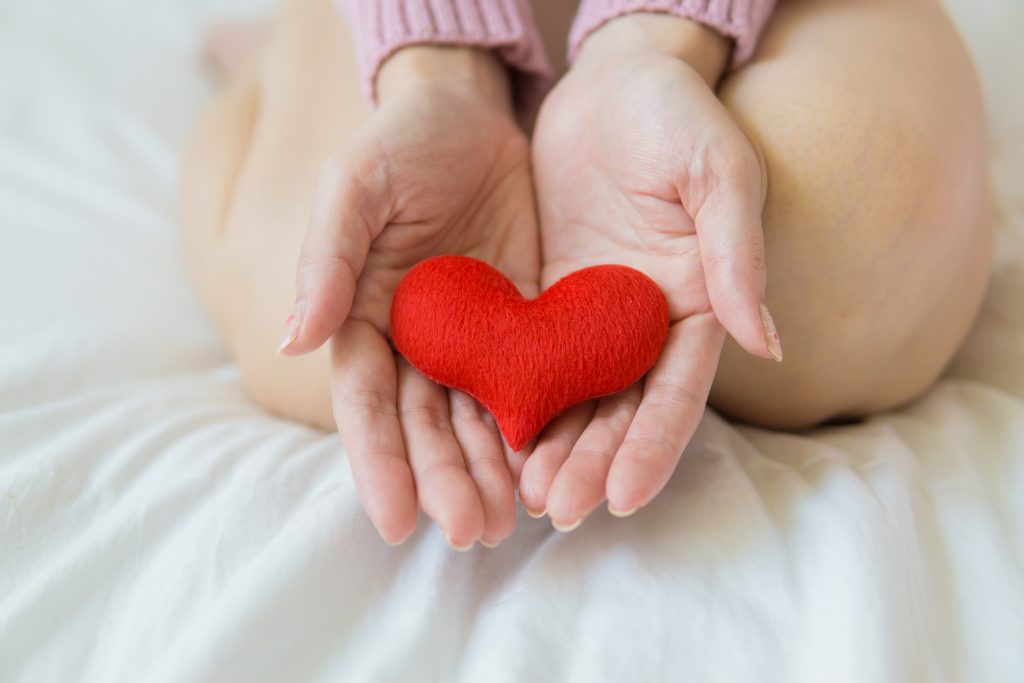 Chili peppers have been linked to several cardiovascular benefits, making them a valuable addition to a heart-healthy diet. Regular consumption of chili peppers may help reduce blood pressure and cholesterol levels, both of which are key factors in maintaining a healthy heart.
Blood Pressure: Studies have suggested that capsaicin in chili peppers may have a positive impact on blood pressure. Capsaicin may help dilate blood vessels, improving blood flow and reducing resistance within the blood vessels, thus potentially lowering blood pressure levels.
Cholesterol Levels: Research has also indicated that chili peppers may aid in managing cholesterol levels. Capsaicin has been found to increase the breakdown of cholesterol and reduce its absorption in the intestines. Additionally, it may enhance the production of beneficial HDL (high-density lipoprotein) cholesterol while reducing levels of LDL (low-density lipoprotein) cholesterol, often referred to as "bad" cholesterol.
Scientific studies that support the cardiovascular benefits of chili
A study published in the Journal of Clinical Nutrition investigated the effects of capsaicin consumption on blood pressure. The findings suggested that capsaicin intake was associated with a reduction in both systolic and diastolic blood pressure, contributing to improved cardiovascular health.
Another study published in the American Journal of Clinical Nutrition examined the impact of chili consumption on lipid profiles, including cholesterol levels. The results indicated that regular consumption of chili peppers was associated with a decrease in total cholesterol and LDL cholesterol levels.
In a review published in Critical Reviews in Food Science and Nutrition, various studies were analyzed to assess the effects of chili peppers on cardiovascular health.
The review concluded that chili peppers, particularly capsaicin, exhibit potential cardiovascular benefits, including blood pressure reduction and improvement in lipid profiles.
These scientific studies provide evidence that chili consumption may have positive effects on heart health by reducing blood pressure and improving cholesterol levels. By incorporating chili peppers into your diet, you can potentially support your cardiovascular well-being and reduce the risk of heart-related diseases.
4. Boosted Immunity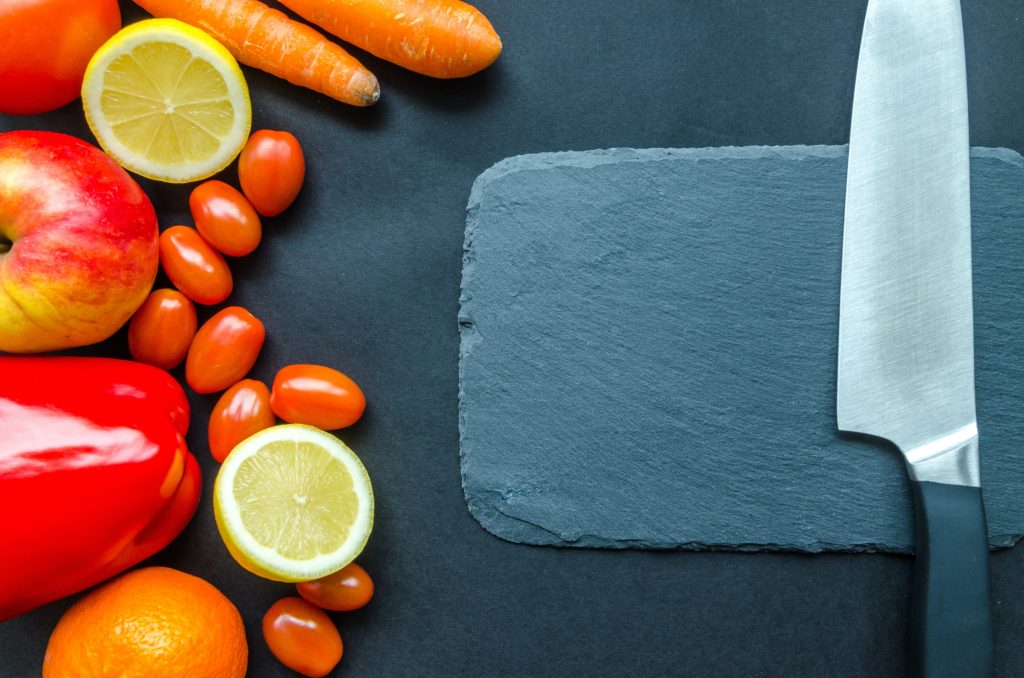 Chili peppers are not only flavorful but also provide a significant boost to your immune system. They are packed with essential vitamins and antioxidants that play a crucial role in supporting immune function and protecting against harmful pathogens.
Vitamin C: Chili peppers are a fantastic source of vitamin C, a potent antioxidant that helps strengthen the immune system. Vitamin C supports the production of white blood cells, which are essential for fighting off infections and diseases. It also aids in collagen synthesis, which is crucial for maintaining healthy skin, tissues, and organs.
Antioxidants: Chili peppers contain various antioxidants, such as carotenoids and flavonoids. These antioxidants help protect the body from oxidative stress caused by free radicals. By neutralizing free radicals, chili peppers can help reduce inflammation and support immune health.
Ways through which chili can help fight inflammation and strengthen the immune system
Capsaicin: The compound responsible for the fiery heat in chili peppers, capsaicin, has been found to have anti-inflammatory properties. It can help reduce inflammation by inhibiting certain signaling molecules involved in the inflammatory response. By reducing chronic inflammation, chili peppers can support a healthy immune system.
Antimicrobial Properties: Chili peppers possess antimicrobial properties that can help combat various pathogens. Studies have shown that capsaicin exhibits antimicrobial activity against bacteria, viruses, and fungi, potentially aiding in the prevention and treatment of infections.
Sinus Congestion Relief: Chili peppers' spiciness can help clear congested sinuses. The heat from chili peppers can open up nasal passages and promote mucus drainage, providing relief from sinus congestion and promoting respiratory health.
5. Improved Digestion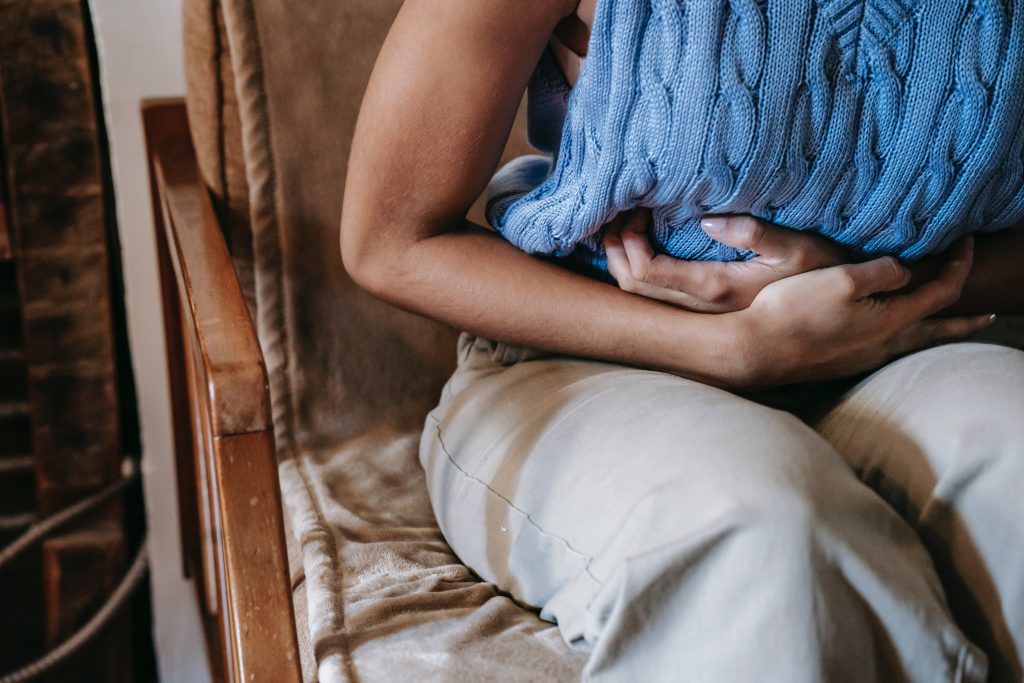 Chili peppers have long been recognized for their potential benefits in promoting healthy digestion and preventing certain gastrointestinal issues. Incorporating chili into your diet can provide several advantages for your digestive system.
Stimulation of Digestive Enzymes: Consuming chili peppers can stimulate the production of digestive enzymes in the stomach. These enzymes play a crucial role in breaking down food and facilitating the absorption of nutrients. By enhancing enzyme activity, chili peppers can promote efficient digestion.
Increased Gastric Secretion: Chili peppers can increase gastric secretion, including stomach acid production. Adequate stomach acid is necessary for the breakdown of food and the proper absorption of nutrients. Improved gastric secretion can help prevent indigestion and ensure optimal digestion.
Promotion of Bowel Movements: Chili peppers can have a mild laxative effect, which can help regulate bowel movements. The capsaicin present in chili peppers can stimulate the muscles in the digestive tract, aiding in smooth bowel movements and preventing constipation.
Benefits of capsaicin on digestive health
Improved Blood Circulation: Capsaicin, the active compound in chili peppers, has been found to enhance blood circulation. Adequate blood flow to the digestive organs is essential for optimal digestion and nutrient absorption.
Alleviation of Gastrointestinal Discomfort: Despite being spicy, capsaicin has been shown to have a soothing effect on the gastrointestinal lining. It can help alleviate discomfort associated with conditions like gastritis and gastric ulcers by reducing inflammation.
Antimicrobial Properties: Capsaicin exhibits antimicrobial properties, which may help combat certain harmful bacteria in the digestive system. By inhibiting the growth of bacteria like H. pylori, capsaicin can contribute to a healthier gut environment.
Appetite Regulation: Capsaicin has been found to help regulate appetite by increasing feelings of fullness and satiety. This can aid in portion control and weight management, indirectly benefiting digestive health.
Incorporating chili peppers into your diet can promote healthy digestion, enhance nutrient absorption, and prevent gastrointestinal issues. The stimulating properties of chili peppers and the digestive benefits of capsaicin make them a valuable addition to a well-rounded digestive health regimen.
6. Cancer Prevention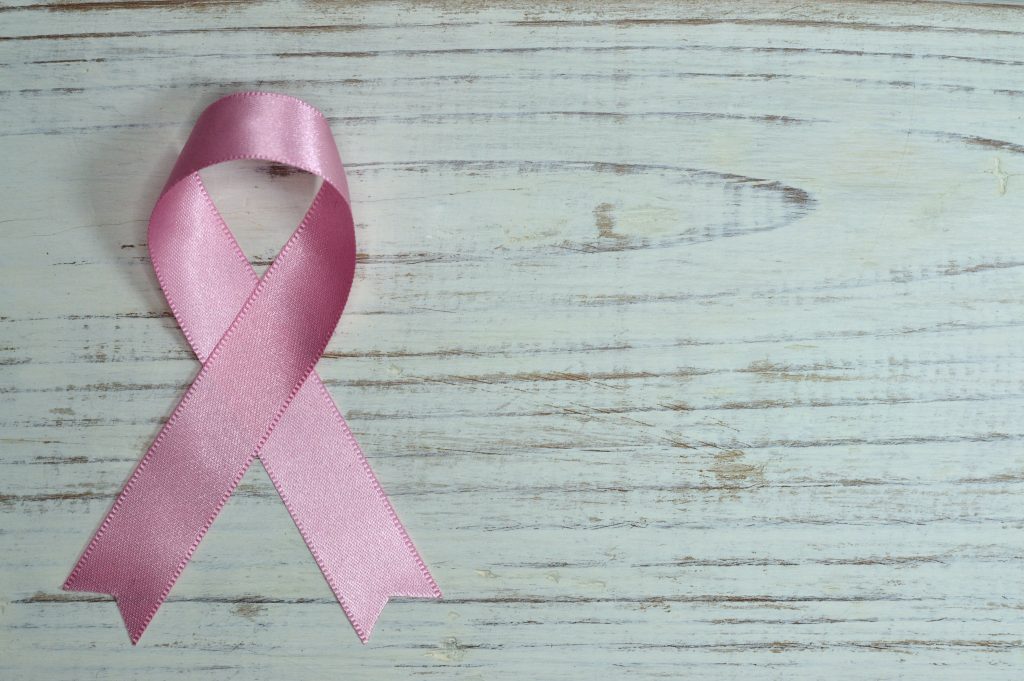 Chili peppers have been the subject of research regarding their potential role in cancer prevention. While further studies are needed, emerging evidence suggests that chili peppers, with their unique compounds, may possess anticancer properties.
Capsaicin and Cancer Cells: Capsaicin, the active compound in chili peppers, has shown promise in inhibiting the growth and proliferation of cancer cells. It has been studied in relation to various types of cancers, including prostate, lung, breast, and pancreatic cancers. Capsaicin has been found to induce apoptosis (cell death) in cancer cells, impede tumor growth, and inhibit the formation of new blood vessels that feed tumors (angiogenesis).
Antioxidant Activity: The antioxidants present in chili peppers, such as carotenoids and flavonoids, contribute to their potential anticancer properties. Antioxidants help neutralize free radicals and reduce oxidative stress, which can lead to DNA damage and the development of cancer.
Research studies supporting the role of chili in cancer prevention
A study published in the journal Cancer Research investigated the effects of capsaicin on prostate cancer cells. The researchers found that capsaicin inhibited the growth of prostate cancer cells, suggesting its potential as a therapeutic agent for prostate cancer.
In a study published in The American Journal of Clinical Nutrition, researchers analyzed the association between chili pepper consumption and gastric cancer risk. The study found that regular consumption of chili peppers was associated with a decreased risk of gastric cancer, potentially due to the anticancer properties of capsaicin.
Another study published in The Journal of Nutritional Biochemistry explored the effects of capsaicin on breast cancer cells. The findings revealed that capsaicin inhibited the growth of breast cancer cells and induced apoptosis, indicating its potential as a therapeutic agent for breast cancer treatment.
While these studies provide promising insights, it's important to note that further research is necessary to fully understand the mechanisms and potential applications of chili peppers in cancer prevention and treatment.
However, the presence of capsaicin and antioxidants in chili peppers suggests their potential role in inhibiting cancer cell growth and protecting against certain types of cancers.
7. Pain Relief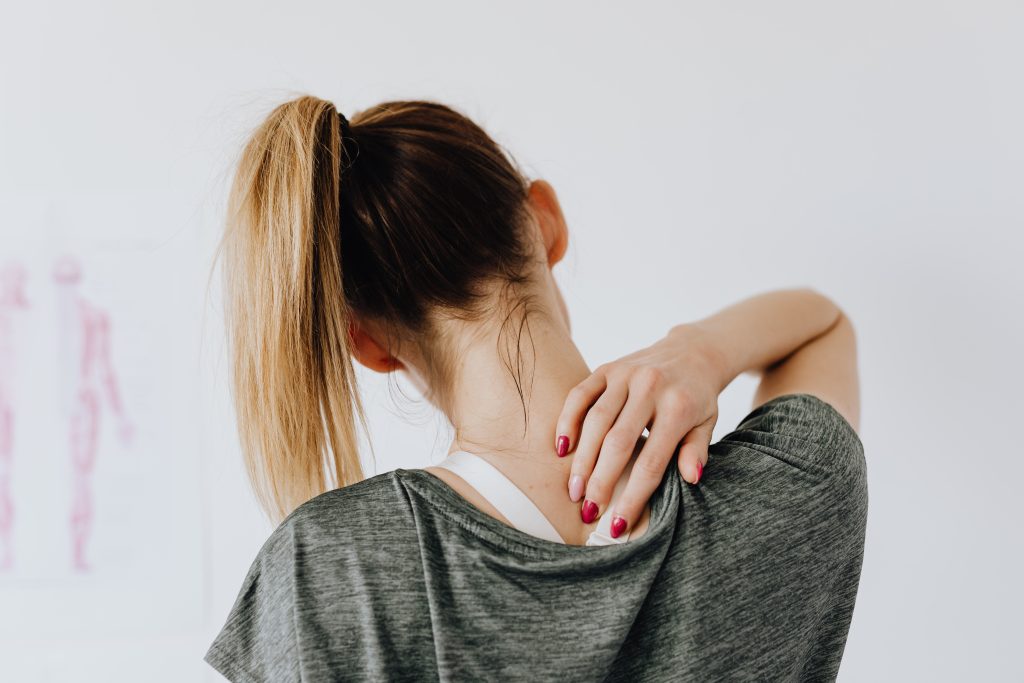 Capsaicin, the active compound found in chili peppers, is recognized for its ability to provide natural pain relief. When applied topically, capsaicin interacts with the sensory nerves in the skin, offering a range of potential pain-relieving effects.
Desensitization of Nerves: Capsaicin works by desensitizing certain sensory nerves responsible for transmitting pain signals. When applied topically, capsaicin initially activates these nerves, leading to a burning or tingling sensation. However, with repeated use, capsaicin actively depletes a substance called substance P, which plays a role in the transmission of pain signals. As a result, the nerves become less sensitive to pain, providing relief from discomfort.
Anti-Inflammatory Properties: Capsaicin also exhibits anti-inflammatory properties, which can help alleviate pain associated with inflammatory conditions. By reducing inflammation, capsaicin may help ease pain and swelling in conditions like arthritis, muscle strains, and joint pain.
Application of capsaicin creams
Capsaicin creams, gels, and patches are commonly available for topical application to provide pain relief. These products offer a concentration of capsaicin that individuals can apply directly to the affected area.
Arthritis Pain: Numerous studies have demonstrated the effectiveness of capsaicin creams in managing pain associated with arthritis. The application of capsaicin cream to arthritic joints can provide temporary relief by reducing pain and improving joint mobility.
Neuropathic Pain: Capsaicin creams have also demonstrated promise in managing neuropathic pain, which arises from nerve damage.Conditions such as post-herpetic neuralgia and diabetic neuropathy may benefit from capsaicin application, as it can help alleviate nerve-related pain symptoms.
Muscle Pain and Strains: Capsaicin creams may provide relief from muscle pain and strains by reducing inflammation and desensitizing the affected area. We utilize it as a component of a comprehensive treatment plan to alleviate discomfort and facilitate muscle recovery.
8. Improved Mood and Mental Health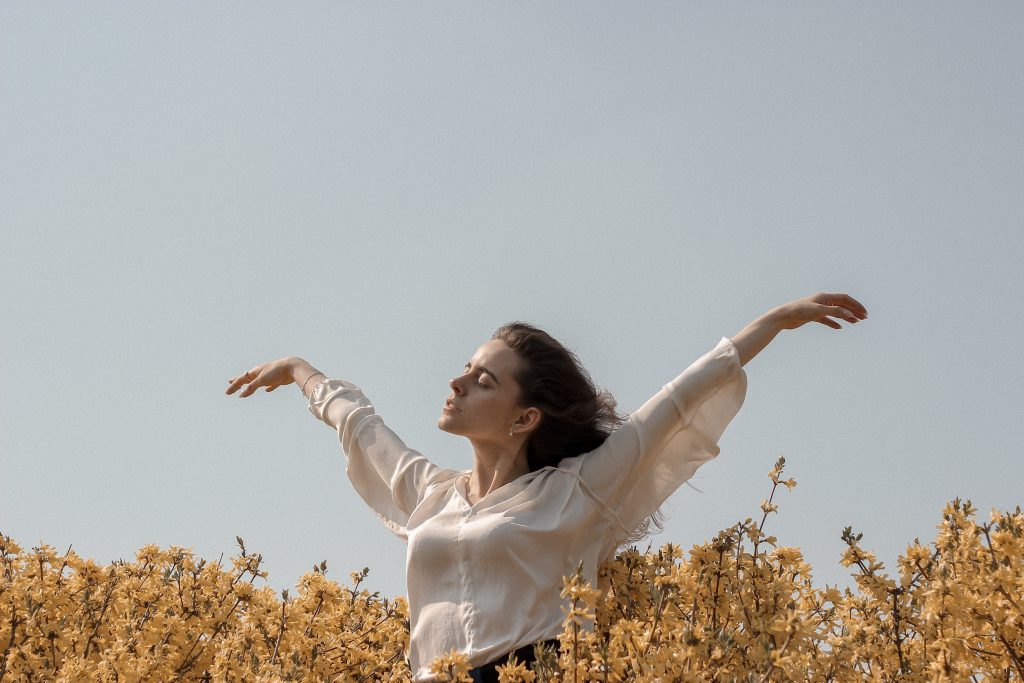 Chili peppers are associated with mood enhancement, as they have the ability to trigger the release of endorphins in the body. Endorphins are neurotransmitters that act as natural painkillers and mood elevators, promoting feelings of pleasure and well-being.
Endorphin Release: When you consume chili peppers, particularly the spicy compound capsaicin, it stimulates nerve endings in the mouth, triggering a response from the body. In response to this sensation, the brain releases endorphins, which can create a sense of euphoria and boost mood.
Improved Energy and Alertness: The release of endorphins from consuming chili peppers can also lead to increased energy levels and improved alertness. This can contribute to a more positive mood and enhanced cognitive function.
Positive impacts of chili on mental health
Stress Reduction: Chili peppers may help reduce stress levels due to their ability to trigger the release of endorphins. Endorphins act as natural stress relievers and can promote feelings of relaxation and well-being. Consuming chili peppers may provide a temporary respite from stress and contribute to overall mental well-being.
Anxiety Management: Some studies suggest that capsaicin may have anxiolytic (anti-anxiety) effects. It effectively affects certain neurotransmitters in the brain, such as serotonin, which plays a role in regulating mood and anxiety. By modulating these neurotransmitters, chili peppers may help alleviate symptoms of anxiety and promote a calmer mental state.
Mood-Boosting Nutrients: Chili peppers also contain various mood-boosting nutrients, including vitamin B6 and folate. These nutrients play an active role in the production of neurotransmitters like serotonin and dopamine, which play key roles in regulating mood and emotions. Adequate intake of these nutrients through chili peppers may contribute to improved mental health.
While chili peppers and capsaicin may have potential mood-enhancing effects, it's important to note that individual responses can vary. Some individuals may be more sensitive to the spiciness of chili peppers or may experience gastrointestinal discomfort.
It's advisable to listen to your body and consume chili peppers in moderation, according to your personal tolerance and preferences.
9. Enhanced Metabolic Health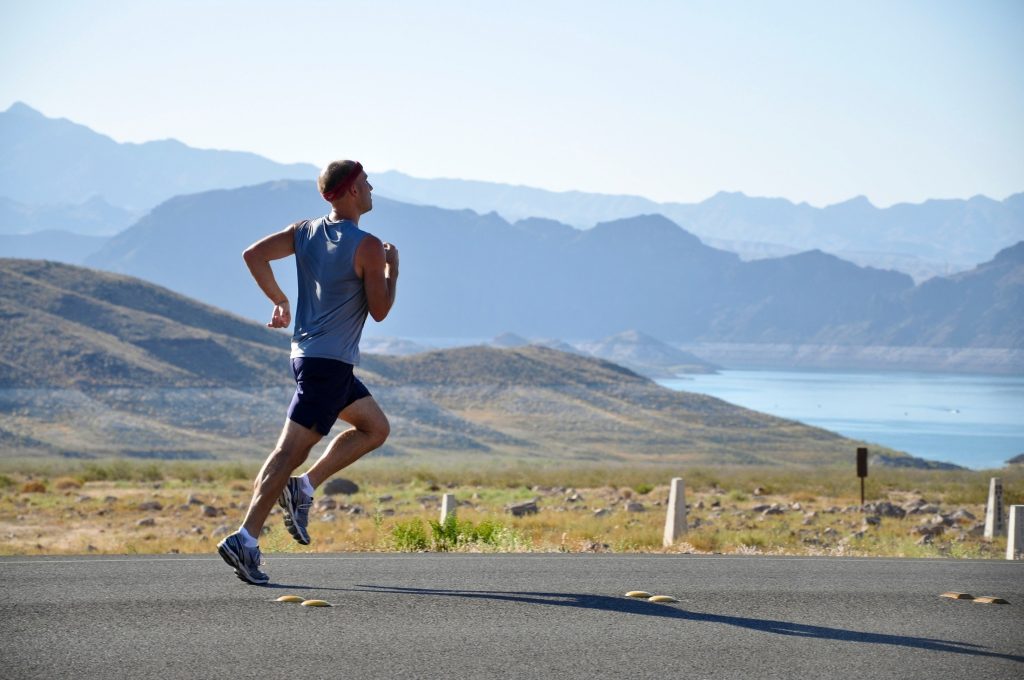 Chili peppers are proven to have positive effects on metabolic health, particularly in terms of improving insulin sensitivity and blood sugar control. These benefits can have significant implications for individuals with diabetes or metabolic disorders. They include;
Improved Insulin Sensitivity: Insulin sensitivity refers to the body's ability to effectively utilize insulin to regulate blood sugar levels. Studies suggest that capsaicin, the active compound in chili peppers, may enhance insulin sensitivity. By improving insulin sensitivity, chili peppers can help promote better blood sugar regulation and reduce the risk of insulin resistance, a key factor in the development of type 2 diabetes.
Blood Sugar Regulation: Studies habe shown that chili peppers have beneficial effects on blood sugar control. Research indicates that capsaicin can help regulate glucose metabolism and improve glycemic control. It may enhance the uptake of glucose by cells, reducing the risk of elevated blood sugar levels.
Diabetes Management: For individuals with diabetes, incorporating chili peppers into their diet can be advantageous. The improved insulin sensitivity and blood sugar regulation provided by chili peppers can help individuals with diabetes maintain better control over their blood glucose levels.
It's important to note that chili peppers should be incorporated as part of a well-balanced diabetic meal plan, and individuals should work with healthcare professionals to determine the appropriate quantities and adjustments to medication or insulin, if necessary.
Metabolic Disorders: Metabolic disorders, such as metabolic syndrome, are characterized by a cluster of conditions, including obesity, high blood pressure, high blood sugar levels, and abnormal lipid levels.
Chili peppers can potentially benefit individuals with metabolic disorders by promoting weight management, improving insulin sensitivity, and assisting in blood sugar control.
However, it's crucial to adopt a comprehensive approach to managing metabolic disorders, including a healthy diet, regular physical activity, and medical guidance.
10. Skin Health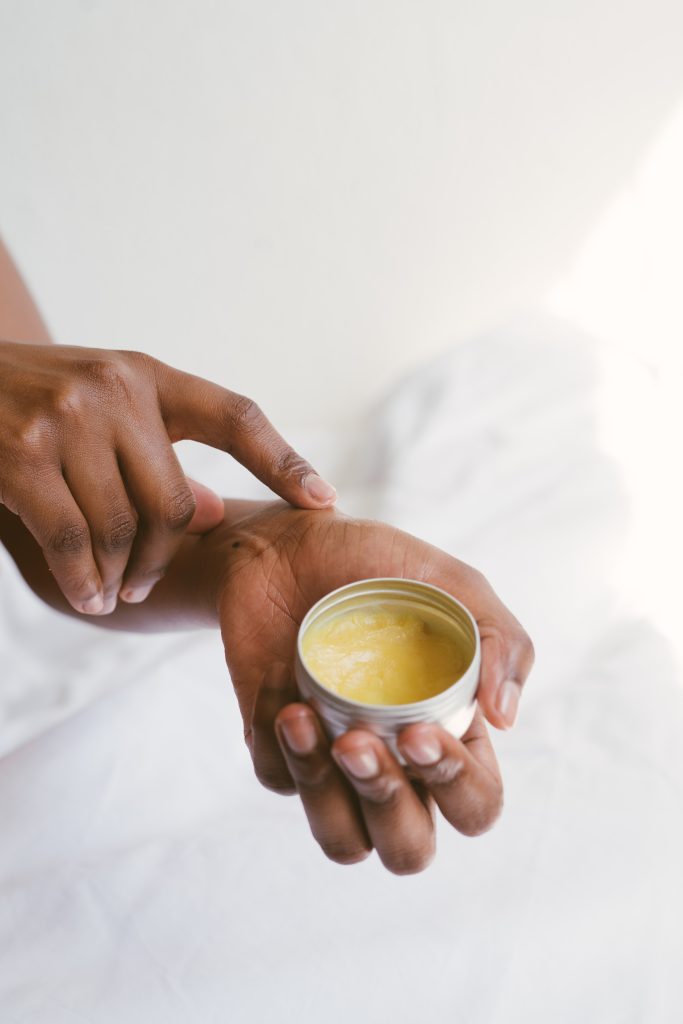 Chili peppers can contribute to maintaining healthy skin by improving circulation and reducing inflammation. Capsaicin, the active compound in chili peppers, enhances blood circulation when applied topically, delivering essential nutrients and oxygen to the skin cells for improved health and vitality.
Also, chili peppers contain compounds with anti-inflammatory properties, which can help alleviate symptoms associated with skin conditions like acne, eczema, and rosacea. By reducing inflammation, chili peppers promote healthier skin overall.
Use of capsaicin in topical creams for treating skin conditions
Psoriasis Treatment: Capsaicin-based creams have been used as a topical treatment option for psoriasis, a chronic skin condition characterized by inflamed and itchy patches of skin. Capsaicin works by blocking the nerve receptors responsible for transmitting pain and itching signals. It can help reduce the severity of symptoms, including redness, scaling, and itching, associated with psoriasis.
Pain Relief for Skin Conditions: Capsaicin creams can also provide temporary relief from pain associated with skin conditions like shingles and nerve-related pain. The application of capsaicin cream can help desensitize the nerve endings and provide a soothing effect.
It's important to note that the use of capsaicin creams for skin conditions should be done under the guidance of a healthcare professional. Different concentrations of capsaicin may be required based on the severity of the condition, and individual responses can vary.
11. Versatility and Deliciousness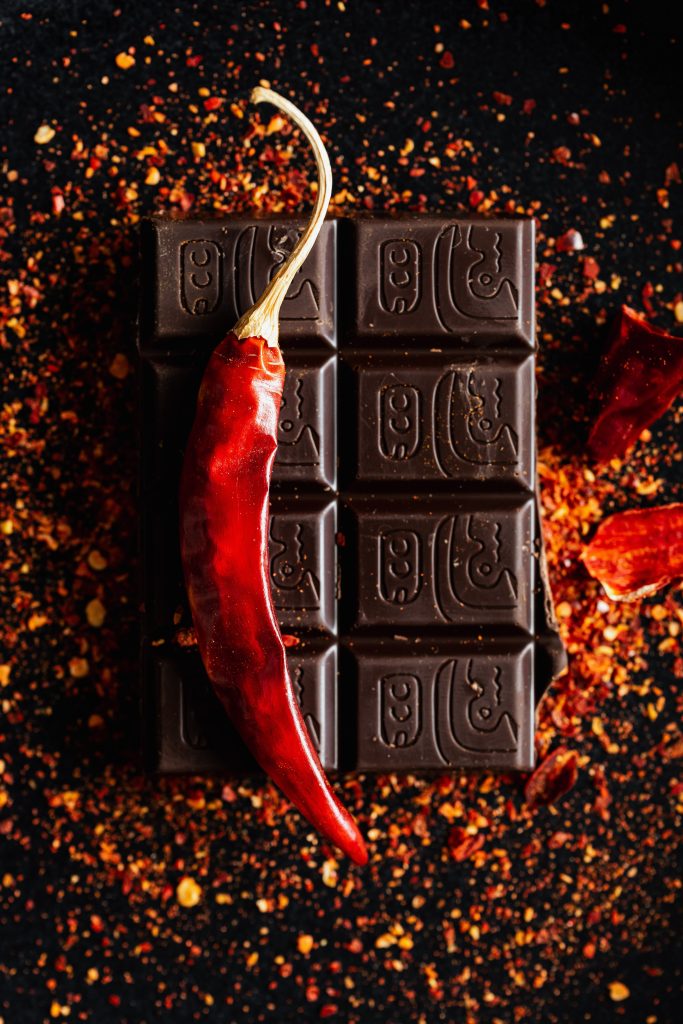 Chili peppers bring incredible versatility to the culinary world, enhancing dishes with their delightful kick and depth of flavor.
They are an essential ingredient in various global cuisines, including Mexican, Thai, Indian, and Southwestern cuisines, where they are used in a wide array of dishes such as salsas, curries, stir-fries, stews, soups, and marinades.
The versatility of chili peppers allows for endless experimentation with different flavor profiles, spice levels, and cooking techniques, making them a valuable addition to any kitchen.
Moreover, chili peppers have the unique ability to elevate the flavors of other ingredients, adding complexity, heat, and a distinct taste that enhances the overall culinary experience.
Whether it's a mild chili pepper for a subtle warmth or a fiery variety for a bold and intense flavor, chili peppers offer limitless possibilities for creating delicious and memorable dishes.
The enjoyment of consuming chili extends beyond its health benefits, as it brings a unique and pleasurable taste to dishes. Chili peppers offer a wide spectrum of flavors, ranging from mild and sweet to intensely hot, allowing individuals to customize their spice preferences and add excitement to their meals.
The abundance of chili pepper varieties opens up a world of culinary exploration. From the mildness of bell peppers to the smoky richness of chipotle peppers and the fiery intensity of habaneros, there is a chili pepper suitable for every palate.
This versatility allows for countless recipes that showcase the flavors and adaptability of chili peppers, whether they are used as ingredients in appetizers, main courses, side dishes, or condiments.
Chili peppers hold cultural and regional significance in various cuisines worldwide. Exploring chili-infused dishes allows you to connect with different culinary traditions and appreciate the diverse flavors that different cultures have to offer.
From the vibrant Thai chili sauces to the bold and hearty Mexican chili con carne to the fiery and aromatic Indian vindaloos, each cuisine brings forth its own delightful and distinctive chili-based creations.
Frequently Asked Questions
Is chili healthy?
Yes, chili can be a healthy dish. It's high in protein and fiber, which can help keep you feeling full and satisfied. It often contains vegetables like peppers and onions that are packed with vitamins and minerals.

Chili is also a great way to get creative with your cooking. You can customize it to suit your tastes by adding different types of beans, vegetables, herbs, spices, and other ingredients. This makes it a great option for people who are trying to eat more plant-based meals or who just want to experiment with new flavors.
Is turkey and Wendy chili healthy?
Turkey and Wendy chili can be healthy, depending on how it is prepared. If you are making the chili yourself, you can choose to use lean ground turkey and add in plenty of vegetables for added nutrition.

You can also opt for a low-sodium broth or tomato sauce to reduce the amount of salt in your dish. If you are purchasing pre-made chili, look for options that are labeled as "low sodium" or "reduced fat" to make sure you are getting a healthier version.

To ensure the healthiest version of this dish, try to avoid adding too much cheese or sour cream on top as these ingredients can add extra fat and calories.
Is chili healthy for weight loss?
Chili can be a healthy food for weight loss, depending on the ingredients used. If you make your chili with lean proteins like turkey or chicken, and add plenty of vegetables like onions, peppers, and tomatoes, it can be a nutritious meal that helps promote weight loss.

Also, adding beans to your chili can provide additional protein and fiber which can help you feel full longer. Just make sure to watch the amount of added fats such as oils and cheese that you use in order to keep your calorie count low.

Overall, chili is a great option for those looking to lose weight as long as it is made with healthy ingredients!
How healthy is chili with meat and cheddar cheese?
Chili with meat and cheddar cheese can be a healthy meal option depending on the ingredients used. If lean ground beef is used instead of a fattier cut of meat, and low-fat cheddar cheese is chosen, then the dish can be relatively healthy.

Adding vegetables like onions, peppers, and tomatoes to the chili will provide additional vitamins and minerals to the meal.
Related articles
the-best-way-to-air-fry-trader-joes-orange-chicken-a-step-by-step-guide/
is-chickpea-pasta-healthy-at-all/
is-eating-canned-chicken-safe-find-out-how-it-alters-your-body/
how-to-make-peppered-fish-in-less-time/
nigerian-goatmeat-pepper-soup-easy-guide/
how-to-make-easy-chicken-pepper-soup-in-a-hurry/
how-to-cook-indomie-noodles-with-tomatoes-and-scent-leaf/
Conclusion
In conclusion, incorporating chili into your diet can have numerous health benefits, making it a worthwhile addition to your meals. It offers a wide range of advantages for overall well-being. Moreover, chili peppers have the potential to provide pain relief, enhance mood and mental health, support metabolic health, promote healthy skin, and add delicious flavors to your culinary endeavors.
However, it's essential to note that individual tolerance and preferences vary when it comes to spice levels and chili consumption. It's important to listen to your body and make adjustments according to your own comfort and health conditions.
If you have any specific health concerns or medical conditions, it's advisable to consult with a healthcare professional before making significant dietary changes.
Incorporating chili into your meals can be a delightful and healthy journey, allowing you to explore different flavors, cuisines, and cooking techniques. Whether you enjoy the mild warmth of a bell pepper or the fiery intensity of a habanero, there is a chili pepper variety suited to your taste.
So, why not spice up your life and embrace the numerous reasons to include chili in your diet? Take a step towards a healthier and more flavorful lifestyle by embracing the goodness of chili and experiencing the positive impact it can have on your overall well-being.