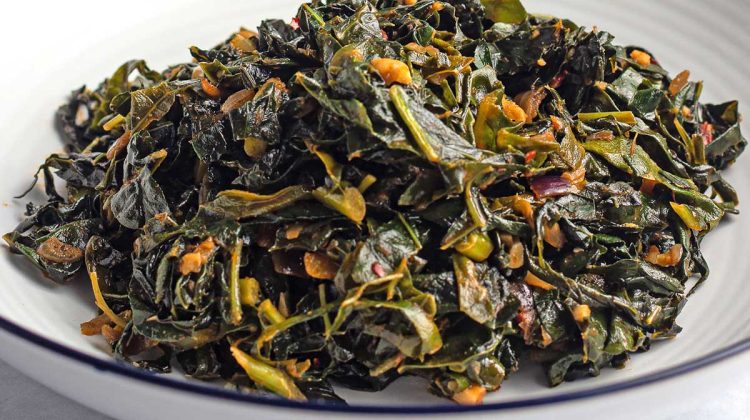 Are you tired of the same old boring greens on your plate? Looking to spice up your meals with a burst of exotic flavors? Well, look no further because I'm about to introduce you to the mouthwatering world of Ethiopian cuisine.
Today, we're diving into the art of making Gomen Wat, a traditional Ethiopian dish that will leave your taste buds dancing with joy.
Forget about bland and uninspiring collard greens; Gomen Wat takes this humble vegetable to a whole new level. We have also written 6 Foods that Fight Brain Fog: Boost Your Mental Clarity
With its rich blend of spices and aromatic ingredients, this dish is sure to transport you straight to the vibrant streets of Addis Ababa. So get ready for an adventure in your kitchen as we unravel the secrets behind creating this delectable Ethiopian delight.
Ingredients For Cooking Gomen Wat
For the Collard Greens:
1 bunch of collard greens (about 1 pound)
2 tablespoons niter kibbeh (Ethiopian spiced butter) or clarified butter
1 medium onion, finely chopped
2 cloves garlic, minced
1-inch piece of fresh ginger, minced
1 to 2 green chilies, minced (adjust to your spice preference)
1 teaspoon ground turmeric
1 teaspoon ground cumin
1 teaspoon ground coriander
Salt and pepper to taste
Easy guide on how to cook the best Gomen Wat
1. Prepare the Collard Greens:
To start, you'll need fresh collard greens. These leafy greens are a staple in Ethiopian cooking, known for their robust flavor and nutritional value.
Begin by washing the collard greens thoroughly under cold running water. Pay special attention to the stems, as they tend to trap dirt. Gently pat them dry with paper towels or let them air dry.
Once clean, stack the collard green leaves on top of each other. Roll them up tightly, like a cigar, and then thinly slice them into ribbons. This will make them easier to cook and eat.
2. Sauté the Aromatics:
The foundation of Gomen Wat's flavor lies in the aromatic base of onions, garlic, ginger, and green chilies.
In a large skillet or pan, melt the niter kibbeh or clarified butter over medium heat. If you don't have niter kibbeh, clarified butter works just as well.
Add the finely chopped onion, minced garlic, minced ginger, and minced green chilies to the pan. These ingredients form the aromatic trifecta that gives Ethiopian cuisine its distinct flavor. Sauté them until the onion turns translucent, which should take about 3-4 minutes.
3. Spice it Up:
Ethiopian cuisine is renowned for its unique spice blends, and Gomen Wat is no exception. The key spices in this dish are turmeric, cumin, and coriander.
Stir in the ground turmeric, ground cumin, and ground coriander. These spices not only add depth and flavor but also give the dish its beautiful golden hue. Toast the spices for about a minute, allowing their aromas to infuse the butter and aromatics.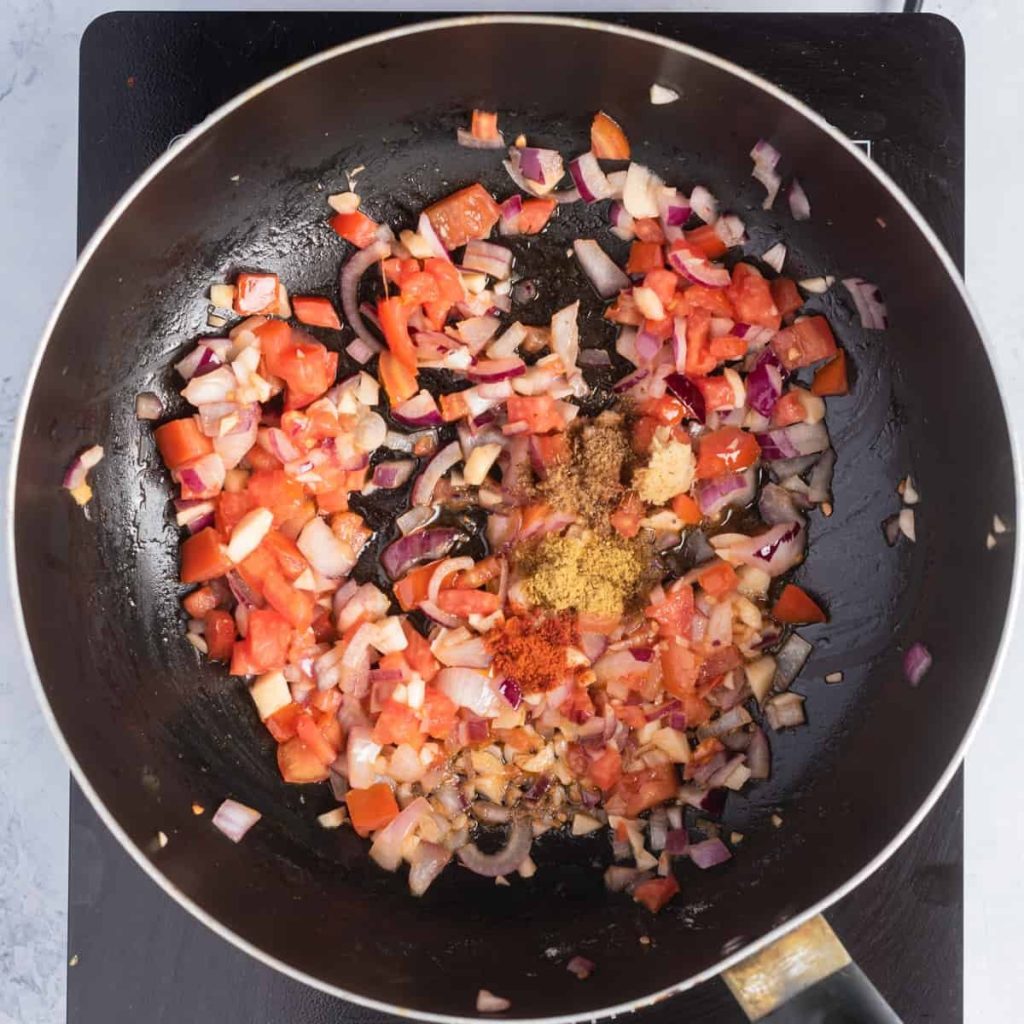 4. Add Collard Greens:
Now comes the star of the show: the collard greens.
Add the thinly sliced collard greens to the pan. Stir and toss them in the spiced mixture until they are well-coated. This step is crucial for infusing the greens with the rich flavors of the spices and butter.
5. Simmer and Cover:
The collard greens need time to soften and absorb the flavors of the spices. Reducing the heat to low, cover the pan with a lid and allow the greens to simmer. Stir occasionally to prevent sticking, and let them cook for approximately 15-20 minutes, or until they are tender.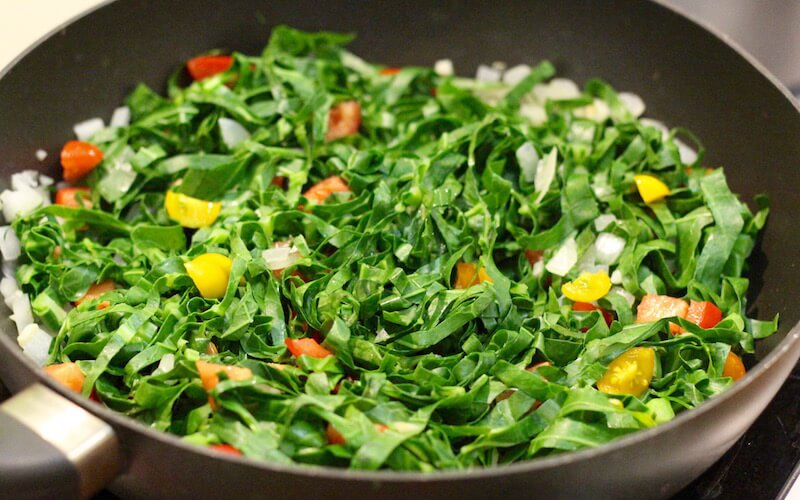 6. Season and Serve:
As your Gomen Wat simmers away, take a moment to savor the enticing aroma filling your kitchen.
Once the collard greens have reached the desired tenderness, season your Gomen Wat with salt and pepper to taste. Keep in mind that Ethiopian cuisine often features a balance of spicy, savory, and tangy flavors, so adjust the spice level by adding more green chilies if you prefer it hotter.
Now, your Gomen Wat is ready to be served. Traditional Ethiopian injera bread is the perfect accompaniment, but you can also enjoy it with rice or any bread of your choice.
Cultural Significance of Gomen Wat:
Beyond its incredible taste, Gomen Wat carries cultural significance in Ethiopia. It is a staple dish that graces tables during various occasions, from everyday meals to celebrations and festivals.
The communal aspect of Ethiopian dining is embodied in dishes like Gomen Wat, as they are typically served family-style, with everyone sharing from a common platter.
Gomen Wat's preparation and consumption are also deeply rooted in Ethiopian culture.
The art of making niter kibbeh, a spiced butter used in many Ethiopian dishes, has been passed down through generations. Each family may have its unique blend of spices, resulting in subtle variations in flavor.
Read More
8 Healthy dessert To pick On The Grocery Shelves
6 Major Differences Between Costco and Sam's Club Right Now
Where is costco opening new stores in 2023
7 Fast-Food Restaurants That Serve the Best Patty Melts
Best 31 Healthy Restaurants in America | Locations
101 Best Restaurants Downtown Dallas That Locals Eat 2022
39 foods that lower blood sugar immediately
30 Best healthy lunch ideas for weight loss
Unveiling the Nutritional Marvels: Exploring the Remarkable Health Benefits of Cashews
Best 31 Healthy Restaurants in America | Locations
20 healthiest butter substitutes
What is the best way to eat collard greens?
The best way to eat collard greens is to cook them until tender but still vibrant, typically by sautéing or simmering with spices, aromatics, and a touch of fat for added flavor. Serve them as a side dish or with injera bread in Ethiopian cuisine.
What is Ethiopian Gomen made of?
Ethiopian Gomen, also known as Gomen Wat, is primarily made of collard greens cooked with a flavorful blend of spices, aromatics like onions, garlic, and ginger, and Ethiopian spiced butter or clarified butter.
How long to soak collard greens in salt water?
Soak collard greens in salt water for about 10-15 minutes. This brief soak helps remove dirt and any potential bitterness, making them easier to clean and cook.
what is ethiopian gomen food
Ethiopian Gomen, also known as Gomen Wat, is a traditional Ethiopian dish made from collard greens cooked with a fragrant mixture of spices, onions, garlic, and ginger. Often prepared with spiced butter, it's a flavorful and aromatic side dish that's central to Ethiopian cuisine.
Conclusion
In the world of global cuisine, Ethiopian food stands out for its bold flavors and unique traditions. Gomen Wat, with its aromatic spices, tender collard greens, and rich history, is a testament to the richness of Ethiopian cooking.
By following this comprehensive guide, you can recreate the magic of Gomen Wat in your own kitchen. Whether you're a seasoned home cook or an adventurous food lover, this dish is sure to transport your taste buds to the vibrant and flavorful world of Ethiopian cuisine.
So, gather your ingredients, embrace the cultural significance, and enjoy the delightful journey of making and savoring Gomen Wat.