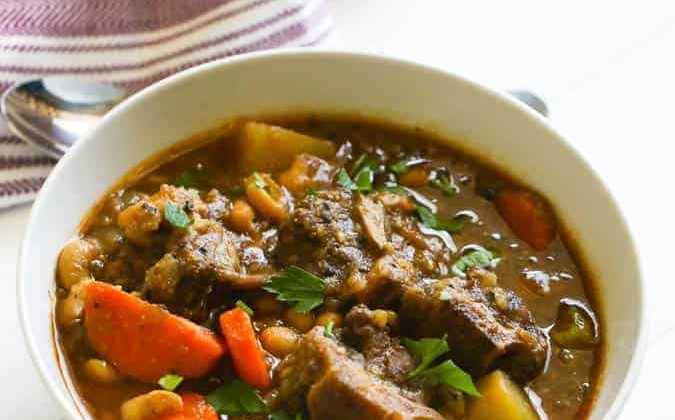 Get ready to go into a world of delicious comfort with our Homemade Oxtail Soup Recipe. Imagine tender, succulent pieces of meat simmered to perfection in a hearty, flavorful broth, surrounded by a medley of fresh vegetables.
This isn't a dish reserved for fancy restaurants; it's a warm and satisfying homemade meal that anyone can master.
Cooking oxtail might sound a bit intimidating, but we've broken it down into simple steps, so even if you're new to the kitchen, you can create a pot of pure comfort. The rich, savory broth, fragrant herbs, and wholesome veggies come together effortlessly.
This recipe is a gateway to soul-soothing food that's perfect for chilly days or when you simply crave a bowl of goodness. So, roll up your sleeves, gather your ingredients, and let's embark on a journey to create a bowl of Homemade Oxtail Soup that will make your taste buds sing with joy.
Ingredients For Oxtail soup Recipe
2 pounds of oxtails
1 large onion, chopped
3 cloves of garlic, minced
2 carrots, sliced
2 celery stalks, sliced
2 potatoes, diced
1 cup of fresh or frozen peas
1 cup of diced tomatoes
8 cups of beef broth
1 bay leaf
1 teaspoon of dried thyme
Salt and pepper to taste
2 tablespoons of vegetable oil
2 tablespoons of all-purpose flour
Chopped fresh parsley for garnish
How To Cook The Best Oxtails Recipe
Here are the step by the step guide on how to make Oxtails Recipe.
Start by trimming any excess fat from the oxtails. Rinse them under cold water and pat them dry with paper towels. This will help reduce the amount of fat in your soup.
Read also: Oha Soup with Palm Fruit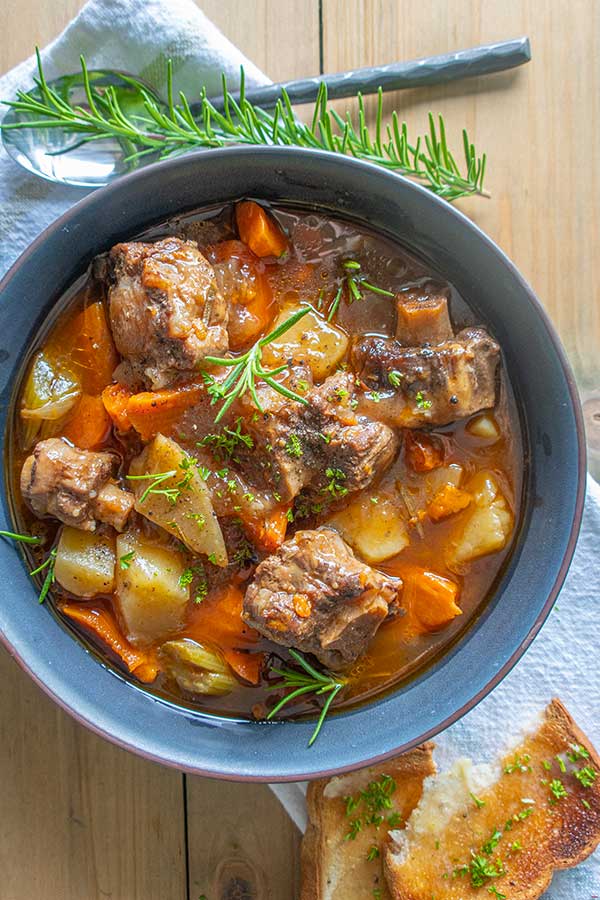 Read also: 9 Restaurant Chains That Serve the Best Soups
Brown the Oxtails
Heat the vegetable oil in a large soup pot or Dutch oven over medium-high heat.
Once the oil is hot, add the oxtails and sear them on all sides until they develop a rich, brown color. This step is crucial for flavor, so take your time and don't rush it.
Remove the browned oxtails from the pot and set them aside.
Saute the Aromatics
In the same pot, add the chopped onion and minced garlic. Saute them until they become fragrant and slightly translucent, which should take about 2-3 minutes.
Make a Roux
Sprinkle the flour over the onions and garlic. Stir well to create a roux, which will thicken the soup. Cook the roux for a few minutes, until it turns a light brown color.
Add the Oxtails Back
Return the browned oxtails to the pot and mix them with the roux, onions, and garlic.
Pour in the Beef Broth
Pour the beef broth into the pot, ensuring the oxtails are fully submerged. This is the base of your soup, so make sure it's well combined with the roux and aromatics.
Recommended: How To Cook The Best Stuffed Pepper Soup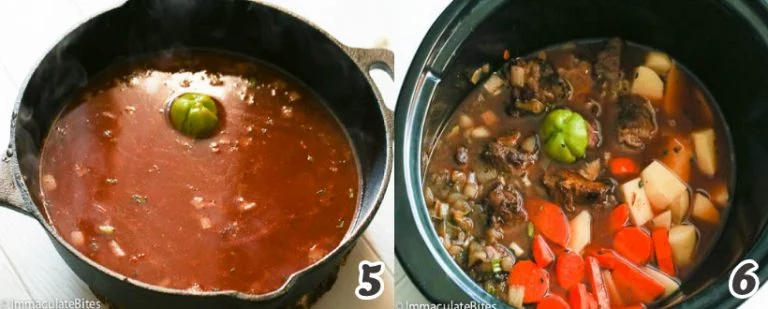 Season the Soup
Add the bay leaf, dried thyme, salt, and pepper to the pot. These seasonings will infuse your soup with a wonderful depth of flavor.
Give everything a good stir, and bring the mixture to a boil.
Simmer and Tenderize
Reduce the heat to low, cover the pot, and let the soup simmer for about 2 to 2.5 hours. You'll know it's ready when the oxtails are tender and nearly falling off the bone. During this time, give the soup an occasional stir.
Add Veggies
Once the oxtails are tender, add the sliced carrots, celery, diced potatoes, peas, and diced tomatoes to the pot. These veggies will add freshness and texture to your soup.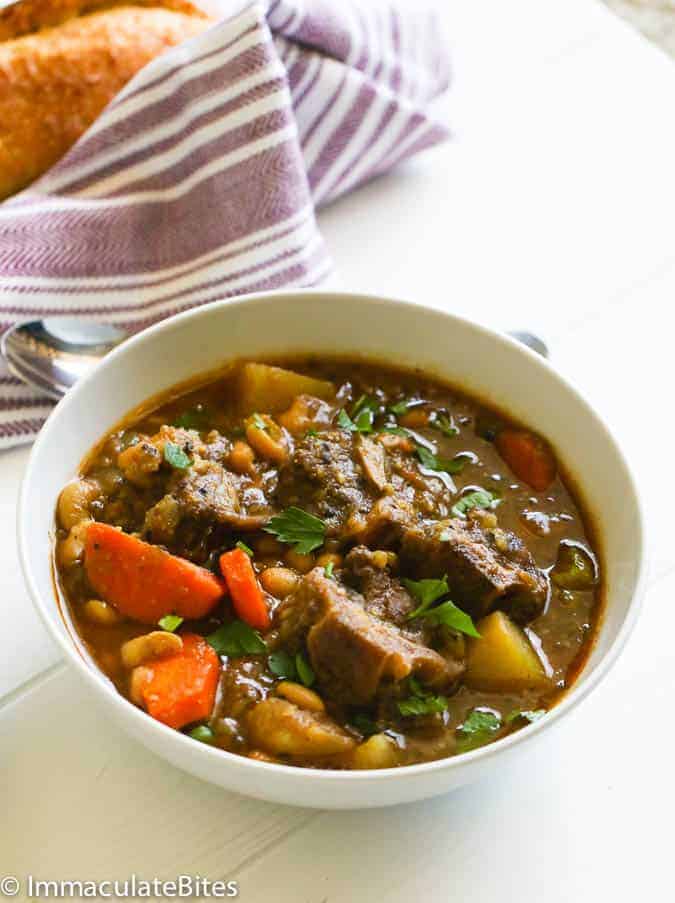 Continue Simmering
Cover the pot again and let the soup simmer for an additional 30 minutes or until the vegetables are cooked to your liking. Taste the broth and adjust the seasoning if needed.
Serve
When your oxtail soup is ready, remove the bay leaf, and ladle it into bowls. Garnish each bowl with a sprinkle of fresh chopped parsley for a burst of color and flavor.
Serve your homemade oxtail soup hot, alongside some crusty bread or rice, if you like. It's a meal in itself, and each spoonful is like a warm, comforting hug for your taste buds.
Recommended: How To Cook Ogbono Soup In Less Than 30 Mins
Conclusion
Creating a delicious pot of oxtail soup may seem like a culinary challenge, but with these straightforward instructions, you'll be surprised at how easily you can master this classic recipe.
So, gather your ingredients, roll up your sleeves, and get ready to savor the rich, hearty goodness of homemade oxtail soup. This dish is sure to become a cherished favorite for your family and friends, no matter how experienced you are in the kitchen. Happy cooking!