Welcome to a world of culinary delight right in your own kitchen! If you're a fan of wholesome, flavorful, and nutritious meals, then sardines are about to become your new best friend. These tiny fish are packed with big flavors and even bigger health benefits.
Whether you're a sardine enthusiast or looking to expand your palate, we've got you covered with a variety of creative ways to enjoy these little powerhouses.
In this post, we'll explore a handful of mouthwatering sardine recipes that go beyond the traditional can-to-cracker approach. From satisfying sandwiches to vibrant salads and exotic rice bowls, you'll find options that suit every taste and time constraint.
Get ready to elevate your home dining experience with these easy-to-make sardine dishes, perfect for busy weeknights or leisurely weekends. Let's dive into the world of sardines and discover how these small wonders can transform your meals into flavorful masterpieces!
1. Sardine Sandwich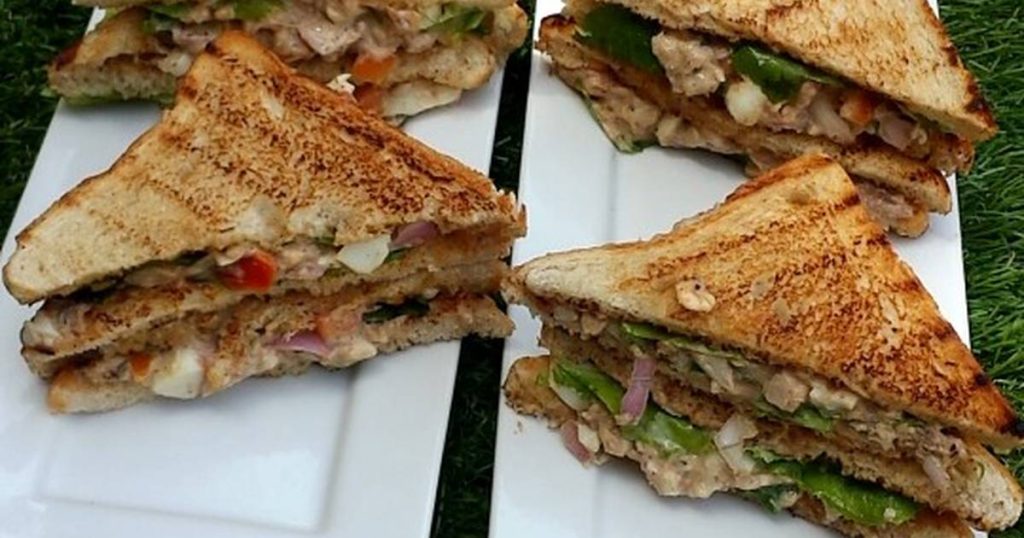 Experience the perfect blend of wholesome goodness and bold flavors with our Sardine Sandwich. Elevate your lunchtime routine by embracing the rich omega-3 benefits of sardines, packed between fresh bread, and complemented by zesty condiments for a truly satisfying and nutritious meal.
Choose whole-grain bread or a baguette for the base.
Spread Dijon mustard or mayonnaise on the bread.
Lay a layer of sardines (boneless if preferred) on one side.
Add lettuce leaves, sliced tomato, and red onion rings.
Top with the other slice of bread, press gently, and enjoy your delicious sardine sandwich.
2. Sardine Salad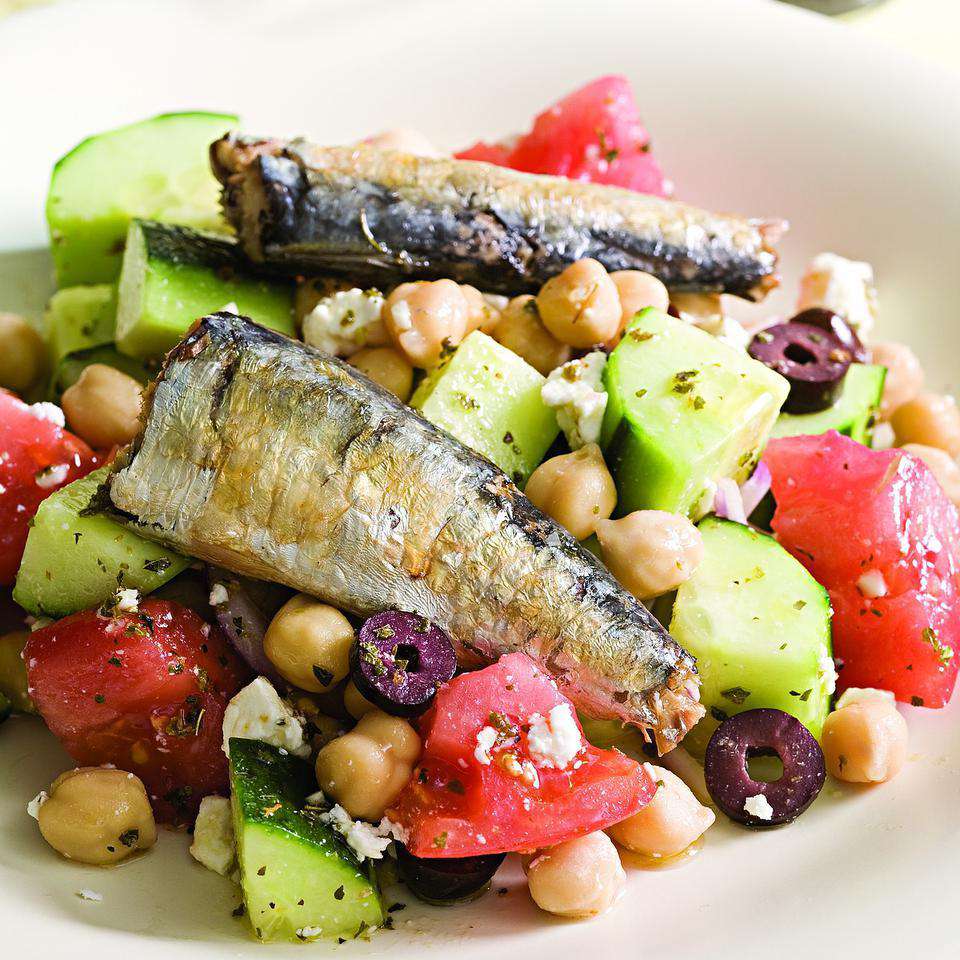 Elevate your salad game with our Sardine Salad! Discover a tantalizing medley of flavors as nutrient-rich sardines mingle with crisp greens, vibrant veggies, and a drizzle of olive oil. It's a wholesome and delicious way to energize your day while embracing the goodness of omega-3 fatty acids.
Start with a bed of mixed greens (e.g., spinach, arugula, or mesclun).
Drain and flake the sardines over the greens.
Add pitted olives, halved cherry tomatoes, and sliced cucumber.
Drizzle with a simple vinaigrette made from olive oil, lemon juice, salt, and pepper.
3. Sardine Pasta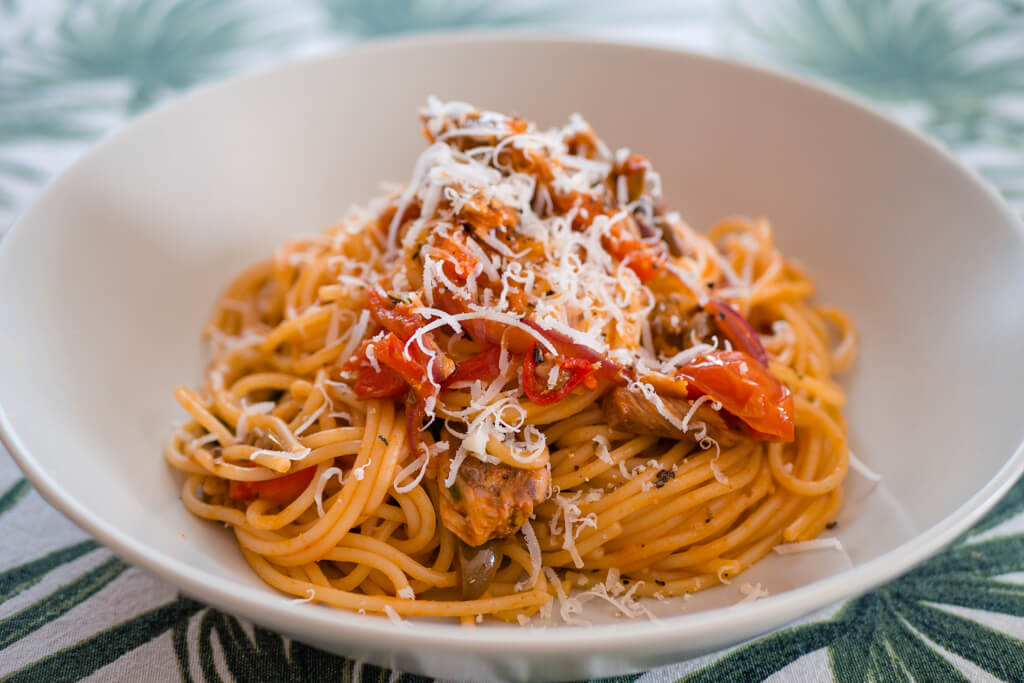 Welcome to a taste of coastal Italy at home with our Sardine Pasta. Immerse yourself in the delectable fusion of al dente pasta, succulent sardines, sautéed garlic, and a hint of red pepper flakes, creating a symphony of flavors that's simple, nutritious, and oh-so-satisfying.
Cook your favorite pasta (spaghetti, linguine, or penne).
While the pasta is cooking, sauté minced garlic in olive oil until fragrant.
Add red pepper flakes for a kick of heat, then add flaked sardines.
Toss the cooked pasta with this sardine mixture.
Finish with freshly chopped parsley, a squeeze of lemon, and grated Parmesan cheese.
4. Sardine and Avocado Toast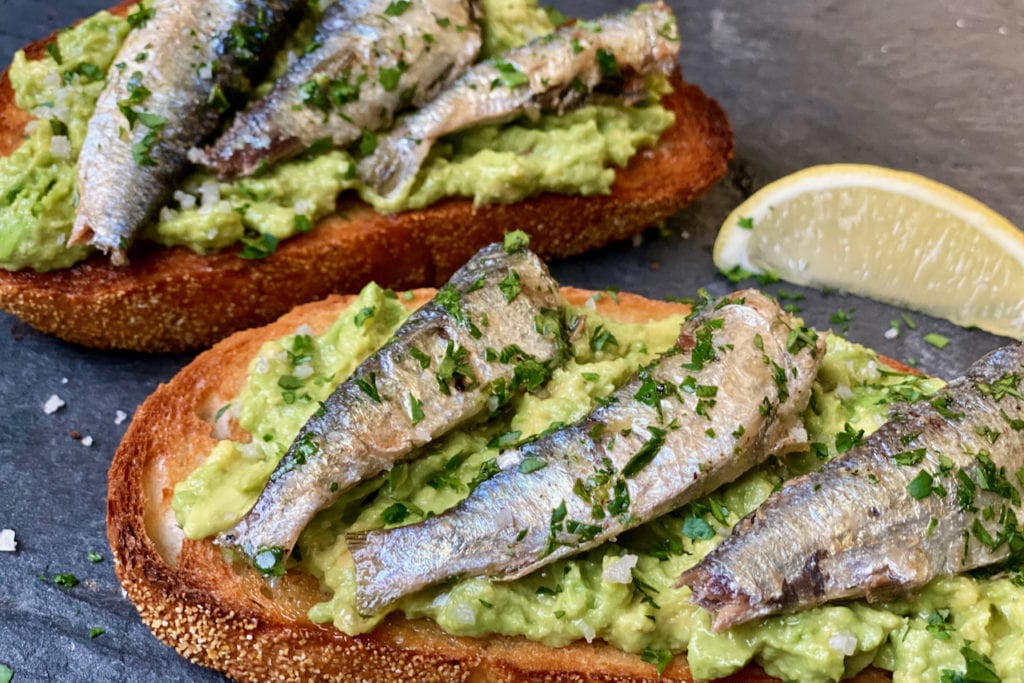 Elevate your morning with our Sardine and Avocado Toast. Creamy avocado meets the robust flavor of sardines on crisp, whole-grain toast, providing a nutritious and delightful start to your day.
Mash ripe avocado and spread it on whole-grain toast.
Place sardines (boneless) on top of the avocado.
Sprinkle with red pepper flakes or a pinch of sea salt for extra flavor.
5. Sardine Pizza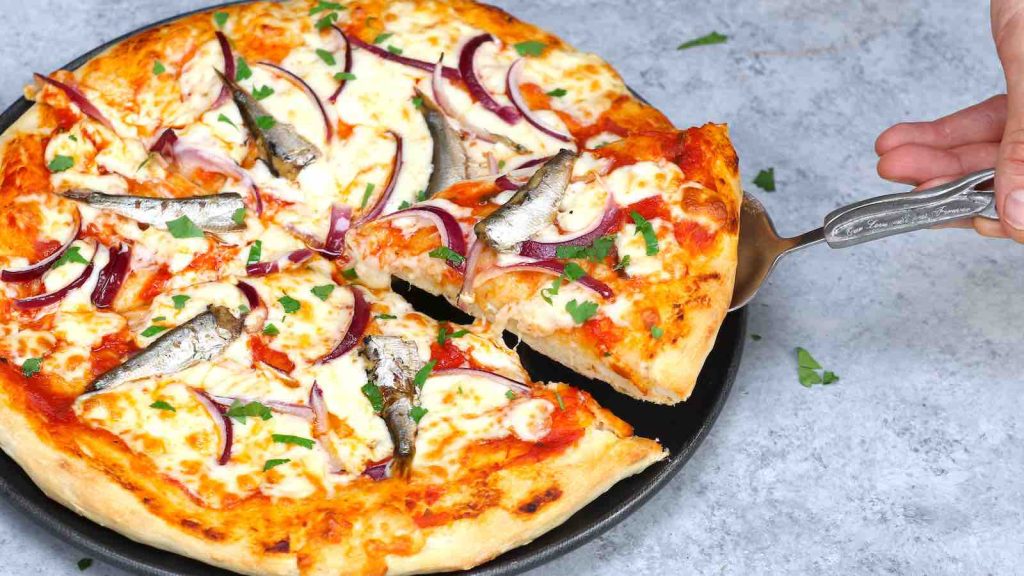 Experience a slice of culinary creativity with our Sardine Pizza. Delight in the unique blend of flavors as savory sardines, melted cheese, and vibrant toppings come together on a crispy crust.
Preheat your oven and prepare pizza dough (store-bought or homemade).
Spread a thin layer of tomato sauce on the dough.
Arrange sardine fillets, red onion rings, capers, and sliced black olives.
Sprinkle grated mozzarella or feta cheese on top.
Bake until the crust is crispy and the cheese is melted.
6. Sardine and Rice Bowl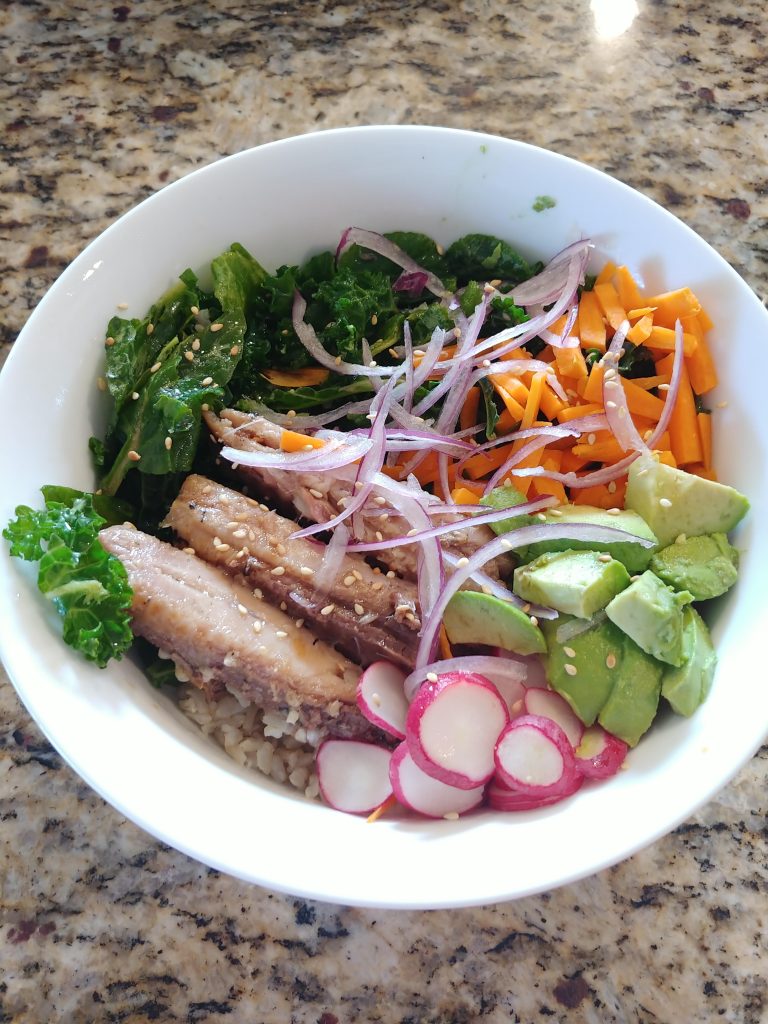 Savor the wholesome goodness of our Sardine and Rice Bowl. With succulent sardines, fluffy rice, and vibrant veggies, this bowl is a nourishing and flavorful choice for a satisfying meal.
Prepare brown or white rice according to package instructions.
Arrange sardines over the cooked rice.
Add steamed vegetables such as broccoli, carrots, and bell peppers.
Drizzle with soy sauce or teriyaki sauce for a savory touch.
7. Sardine Omelette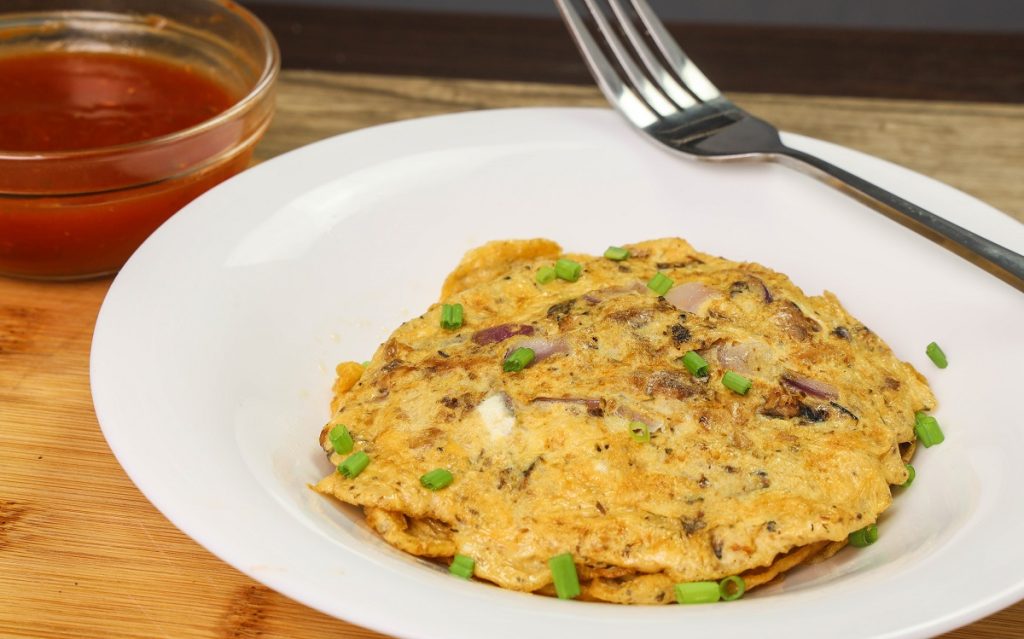 Elevate your breakfast with our Sardine Omelette. Fluffy eggs embrace the bold flavor of sardines, while veggies and cheese add a burst of goodness, creating a protein-packed and flavorful morning delight.
Whisk eggs in a bowl and season with salt and pepper.
Pour the egg mixture into a heated, greased skillet.
When the eggs begin to set, sprinkle diced sardines, diced bell peppers, and shredded cheese on one half of the omelette.
Fold the other half over the filling, cook until the cheese melts, and the omelette is cooked through.
8. Sardine Wrap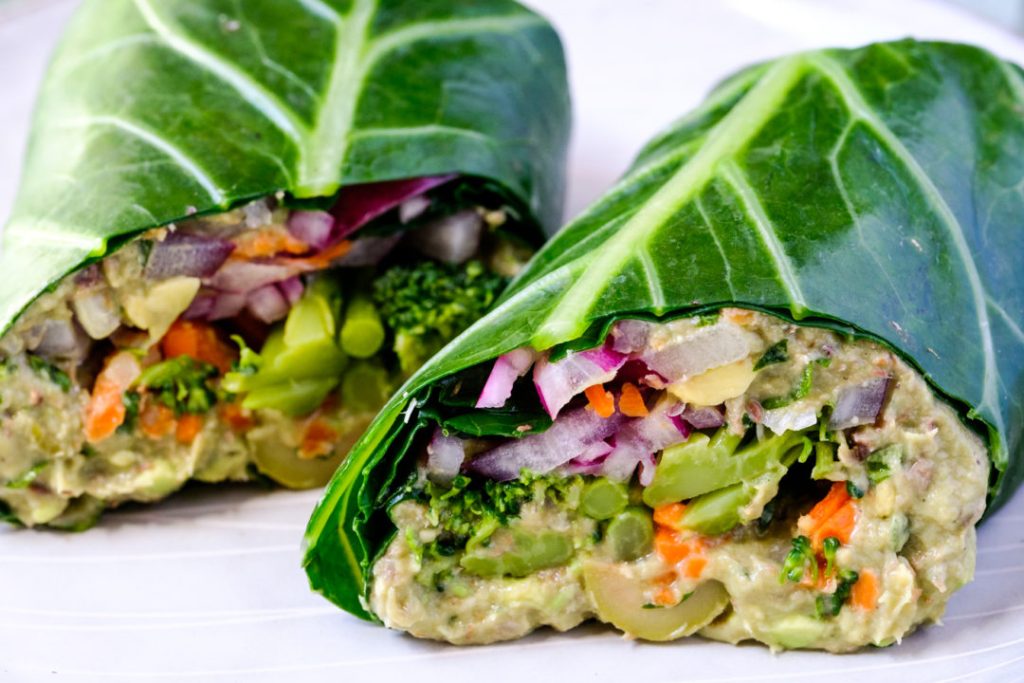 "Sardine Wrap: A delectable fusion of nutritious sardines, fresh veggies, and flavorful condiments, all nestled within a soft tortilla. A delicious, quick meal for those seeking a tasty, health-conscious option."
Spread a thin layer of hummus or Greek yogurt on a whole-wheat tortilla.
Place sardines, sliced cucumbers, shredded carrots, and baby spinach leaves on the tortilla.
Roll it up tightly, cut in half diagonally, and enjoy your sardine wrap.
9. Sardine Crostini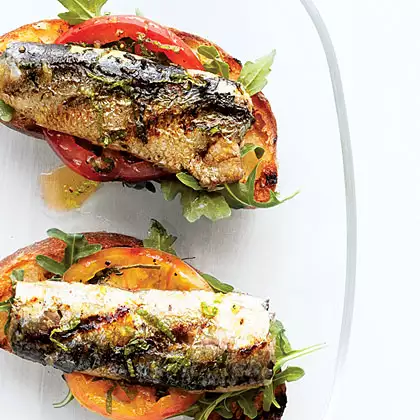 Sardine Crostini: A Mediterranean-inspired masterpiece that harmonizes the briny allure of sardines with crisp, toasted baguette slices, enhanced by aromatic herbs and a hint of lemon zest.
Elevate your appetizer game with this exquisite, healthful treat, guaranteed to impress and satisfy the most discerning palates.
Slice a baguette into thin rounds and toast them until golden brown.
Rub the toasted bread with a garlic clove.
Spread the sardines over the crostini.
Sprinkle with chopped fresh herbs, such as parsley, chives, or basil.
10. Sardine Tacos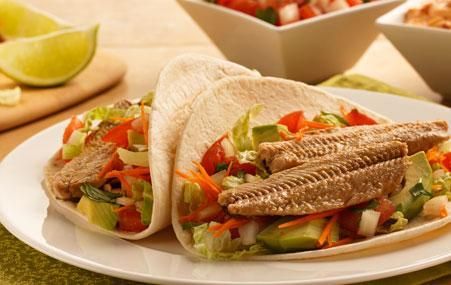 "Sardine Tacos: A fusion of bold flavors, where tender sardines meet crunchy vegetables, tangy sauces, and the comforting embrace of tortillas. Elevate your taco game with this nutritious delight."
Warm soft corn tortillas in a dry skillet or microwave.
Fill each tortilla with sardine fillets, shredded cabbage, diced tomatoes, and a squeeze of lime or a dollop of Greek yogurt.
Read More: 5 Different Nigerian Spaghetti Recipes and How to Prepare Them [Yummy].
11. Sardine and Couscous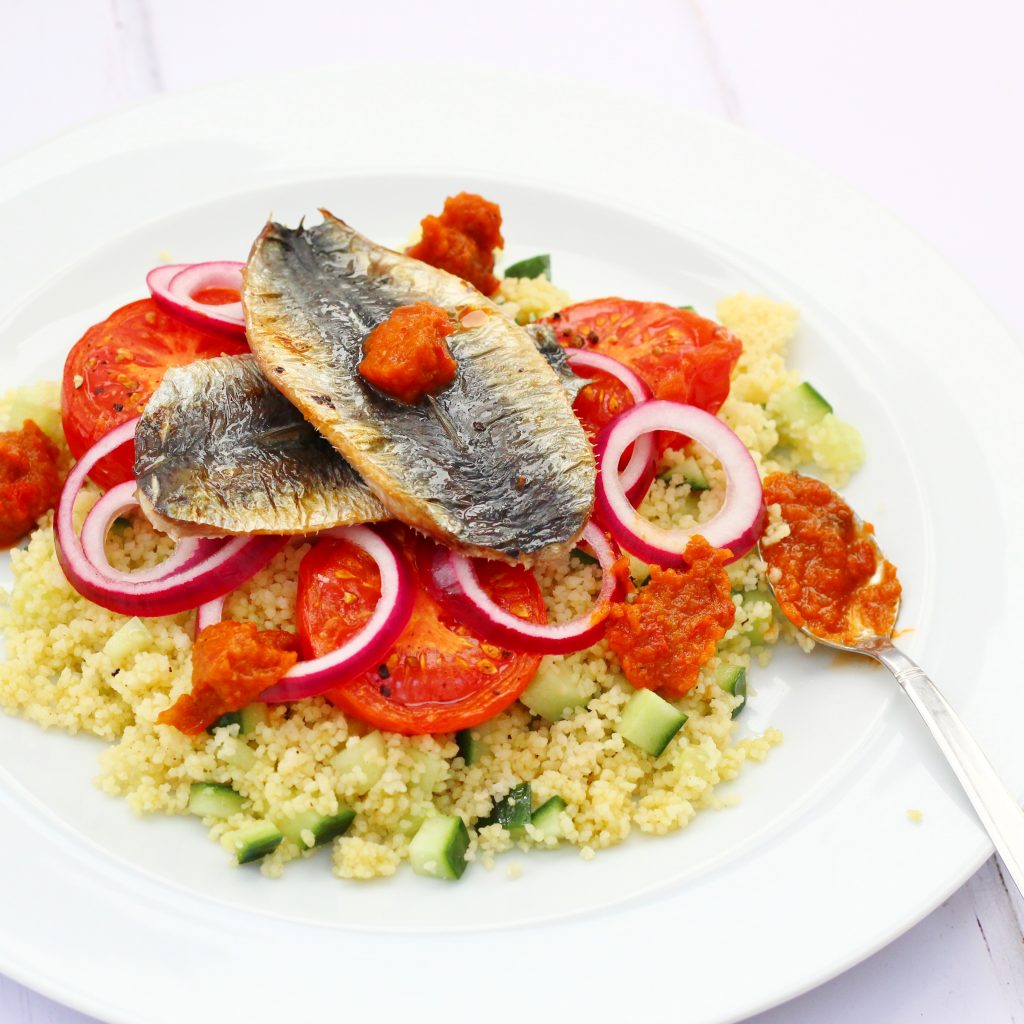 Sardine and Couscous: A delightful culinary marriage of tender, flavorful sardines and fluffy, nutrient-rich couscous. This dynamic duo brings Mediterranean flair to your plate, offering a harmonious blend of protein and grains, perfect for a wholesome and delicious meal that's both quick to prepare and satisfyingly delicious.
Cook couscous according to the package instructions.
Fluff the couscous with a fork and season with salt and pepper.
Arrange sardines, diced cucumber, chopped mint, and a drizzle of olive oil on top.
12. Sardine and Quinoa Bowl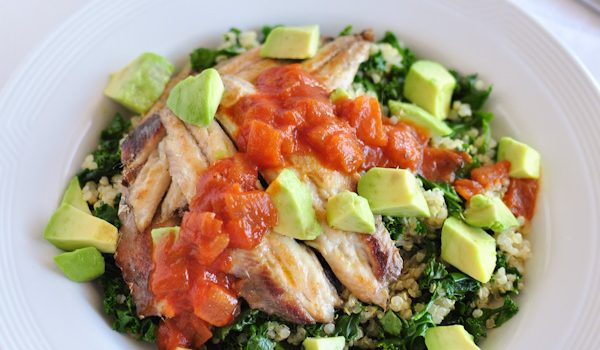 Sardine and Quinoa Bowl: A powerhouse pairing that combines the heart-healthy benefits of sardines with the protein-packed goodness of quinoa.
This nutritious and flavorful bowl offers a satisfying fusion of omega-3s, essential nutrients, and the robust texture of quinoa, making it an ideal choice for a vibrant and balanced meal.
Cook quinoa and let it cool slightly.
In a bowl, combine quinoa, sardines, roasted sweet potato cubes, and fresh spinach.
Drizzle with a tahini or lemon-tahini dressing for a creamy finish.
how to eat sardines if you hate them
To consume sardines despite disliking them, blend into dishes with strong flavors, like pasta or salads. Mask their taste with lemon, herbs, or spices. Experiment with different cooking methods or use as toppings. Gradually increase consumption to potentially develop a taste for them over time.
13. Sardine Stuffed Bell Peppers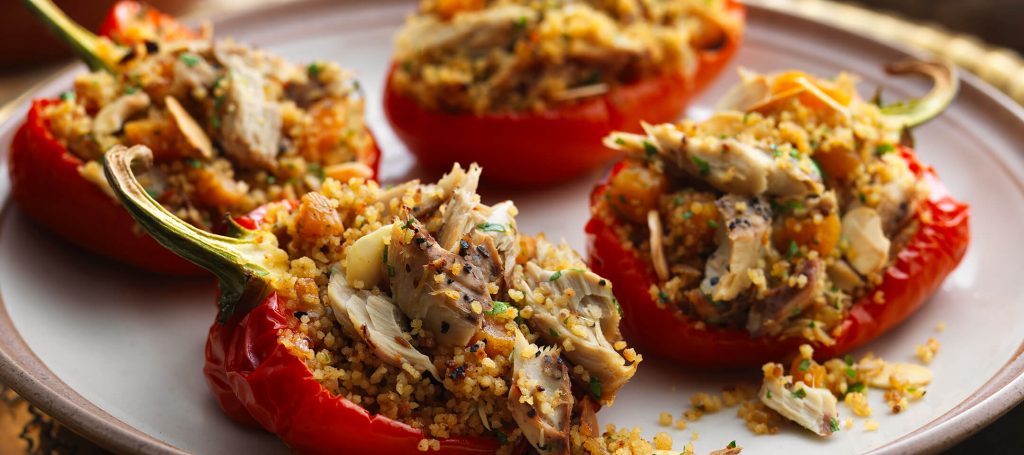 Sardine Stuffed Bell Peppers: An inventive twist on a classic dish, blending the unique umami of sardines with the vibrant flavors of bell peppers. Discover a delightful fusion of health and taste, offering a nutritious and delicious option that's sure to tantalize your taste buds.
Preheat the oven to 375°F (190°C).
Cut bell peppers in half and remove seeds.
In a bowl, mix sardines, cooked quinoa, diced tomatoes, chopped herbs (e.g., parsley or cilantro), and season with salt and pepper.
Stuff the bell pepper halves with this mixture.
Place the stuffed peppers in a baking dish, cover with foil, and bake for about 25-30 minutes or until the peppers are tender.
Read More : Top 12 Protein Shake Recipes For Weight Loss
14. Sardine Breakfast Burrito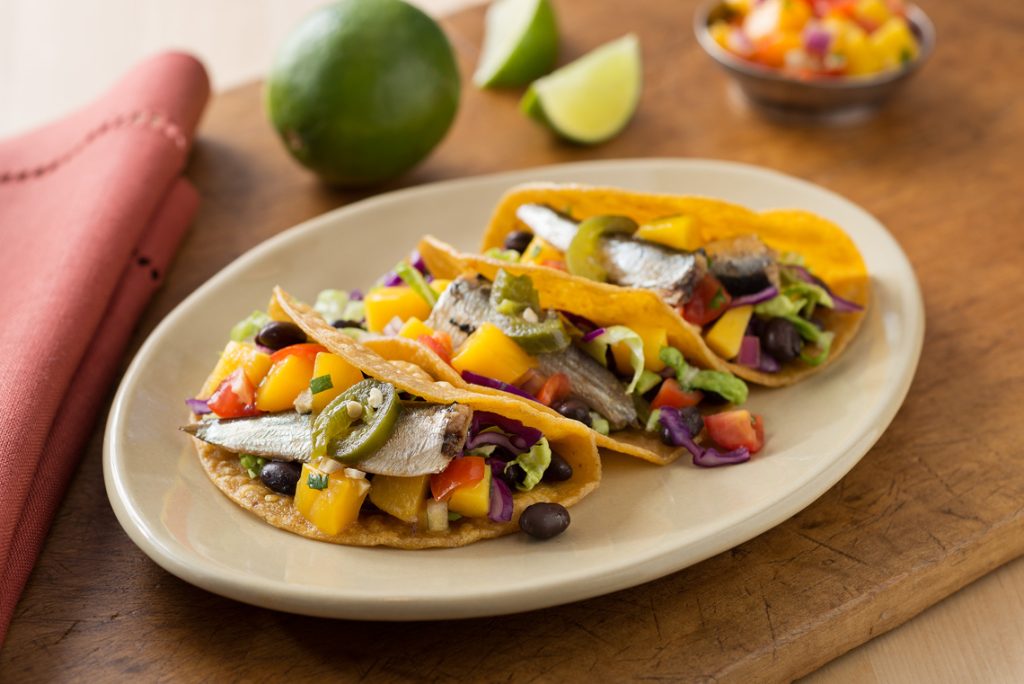 This nutritious and flavorful bowl offers a satisfying fusion of omega-3s, essential nutrients, and the robust texture of quinoa, making it an ideal choice for a vibrant and balanced meal.
Scramble eggs in a pan until cooked to your liking.
Warm a flour tortilla and lay it flat.
Fill the tortilla with scrambled eggs, sardines, black beans, and shredded cheese.
Fold in the sides of the tortilla, then roll it up tightly.
15. Sardine Bruschetta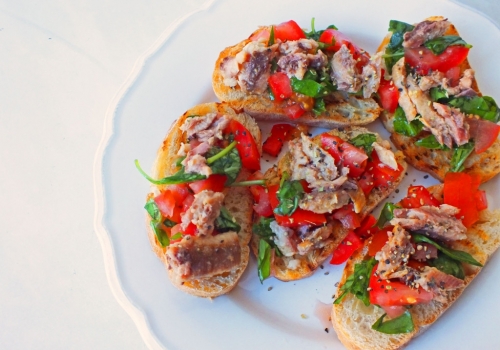 Sardine Bruschetta: A delectable fusion of flavors, where the richness of sardines meets the rustic charm of toasted bread. Savory, aromatic, and utterly satisfying, it's a culinary masterpiece that tantalizes the taste buds.
Slice a baguette into rounds and toast them.
In a bowl, mix diced tomatoes, sardines, chopped fresh basil, minced garlic, olive oil, salt, and pepper.
Spoon the sardine-tomato mixture onto the toasted bread slices.
16. Sardine Curry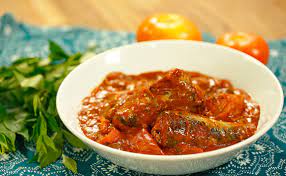 Sardine Curry is a flavorful and comforting dish that brings together the richness of sardines with the aromatic spices of curry.
This coastal-inspired delicacy combines tender sardine fillets with a luscious sauce, creating a delicious balance of tastes and textures. Whether served with rice or bread, Sardine Curry is a true gastronomic delight.
In a pan, heat a tablespoon of oil and sauté minced onion and garlic until translucent.
Add your favorite curry paste and sauté for a minute.
Pour in a can of coconut milk and bring to a simmer.
Add sardines (boneless) and simmer for a few more minutes.
Add chopped vegetables (e.g., bell peppers, zucchini, or spinach) and cook until the vegetables are tender.
Serve the sardine curry over steamed rice.
Read More : Sweet Tomatoes Restaurant Is Reopening Locations
17. Sardine and Spinach Salad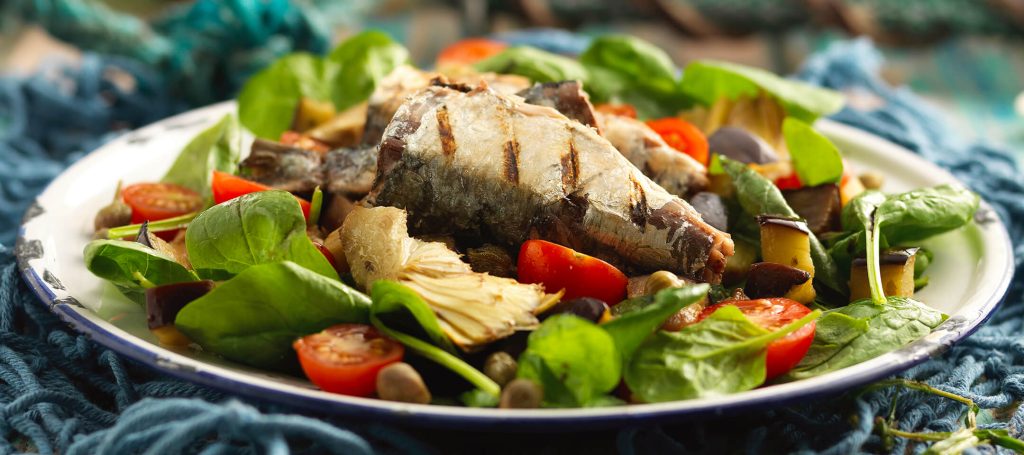 Sardine and Spinach Salad is a vibrant and nutritious culinary creation. Tender spinach leaves mingle with the robust taste of sardines, creating a harmonious balance of flavors.
Tossed with fresh vegetables and a zesty dressing, this salad offers a wholesome and delightful dining experience, brimming with health benefits and palate-pleasing satisfaction.
In a large bowl, combine baby spinach leaves, sardines, sliced hard-boiled eggs, and thinly sliced red onion.
Drizzle with a lemon-dijon dressing (whisk together lemon juice, Dijon mustard, olive oil, salt, and pepper).
18. Sardine Sushi Roll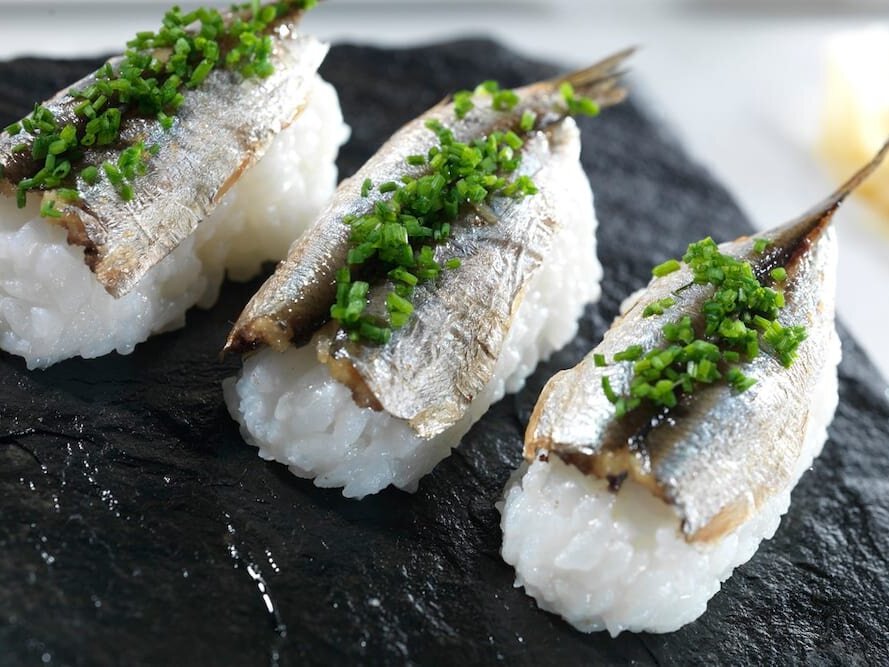 The Sardine Sushi Roll, a unique twist on traditional sushi, combines the oceanic richness of sardines with the artistry of Japanese cuisine.
Wrapped in delicate seaweed and perfectly seasoned rice, this roll offers a delightful blend of textures and flavors, making it a must-try for sushi enthusiasts seeking a delectable and unforgettable experience.
Lay a sheet of nori (seaweed) on a bamboo sushi mat.
Spread a layer of cooked sushi rice over the nori, leaving about half an inch at the top.
Lay sardine fillets, sliced avocado, and cucumber sticks horizontally on the rice.
Roll the sushi tightly using the bamboo mat.
Slice the roll into bite-sized pieces and serve with soy sauce, wasabi, and pickled ginger.
Read More : Costco Finally Launch an Upgrade That Customers Have Been Waiting For
19. Sardine and Lentil Stew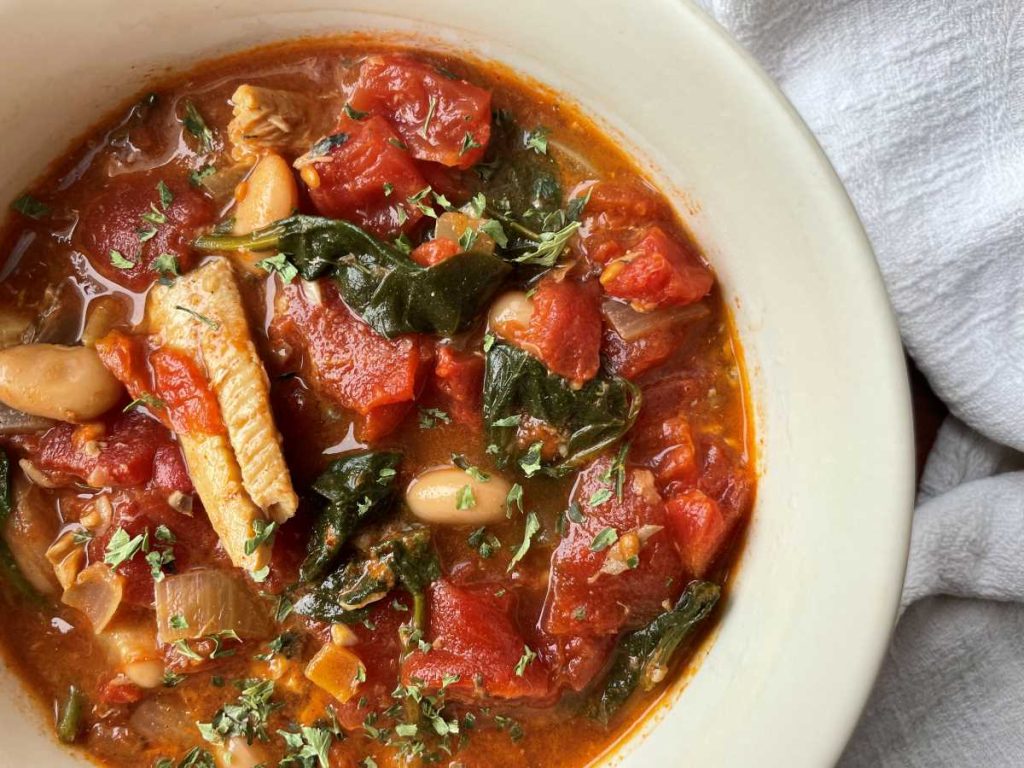 Sardine and Lentil Stew is a hearty and nutritious dish that marries the robust taste of sardines with the wholesome goodness of lentils.
This flavorful stew, simmered to perfection, offers a medley of textures and a rich blend of flavors, creating a comforting and satisfying meal that's both filling and flavorful.
In a pot, sauté diced onion, carrot, and celery until softened.Add dried
green or brown lentils and enough vegetable or chicken broth to cover.
Simmer until the lentils are tender (about 25-30 minutes).
Stir in flaked sardines, diced tomatoes (canned or fresh), chopped parsley, and a pinch of your favorite spices (cumin, paprika, or thyme).
Season with salt and pepper to taste.
Read More : How To Make Best Tom Brown Baby Food| Easy directory.
20. Sardine Bruschetta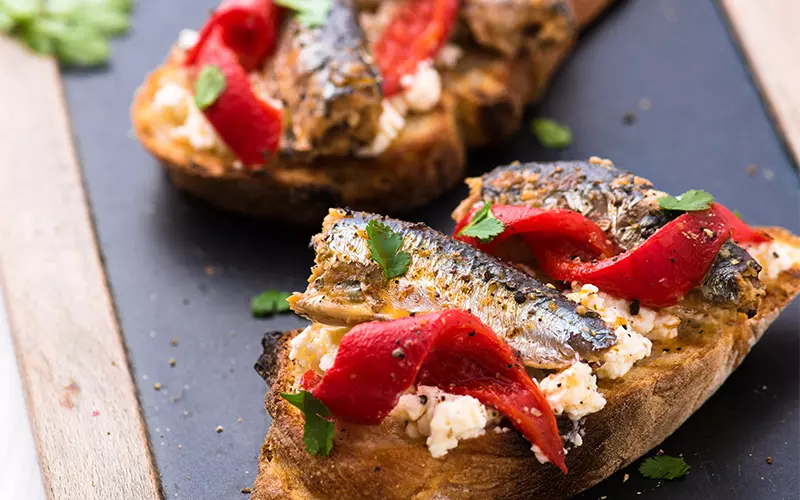 Sardine Bruschetta is a delightful appetizer that combines the elegance of bruschetta with the bold flavors of sardines.
Succulent sardines are paired with toasted bread, infused with garlic, and topped with a medley of fresh ingredients like tomatoes, herbs, and olive oil.
This fusion of tastes creates a memorable culinary experience, ideal for savoring with friends or as a sophisticated bite at any gathering.
Mix sardines with diced red onion, chopped fresh herbs (e.g., parsley, basil, or chives), lemon juice, and a drizzle of olive oil.
Spoon the sardine mixture onto toasted baguette slices for a flavorful appetizer.
Sardine and Bean Salad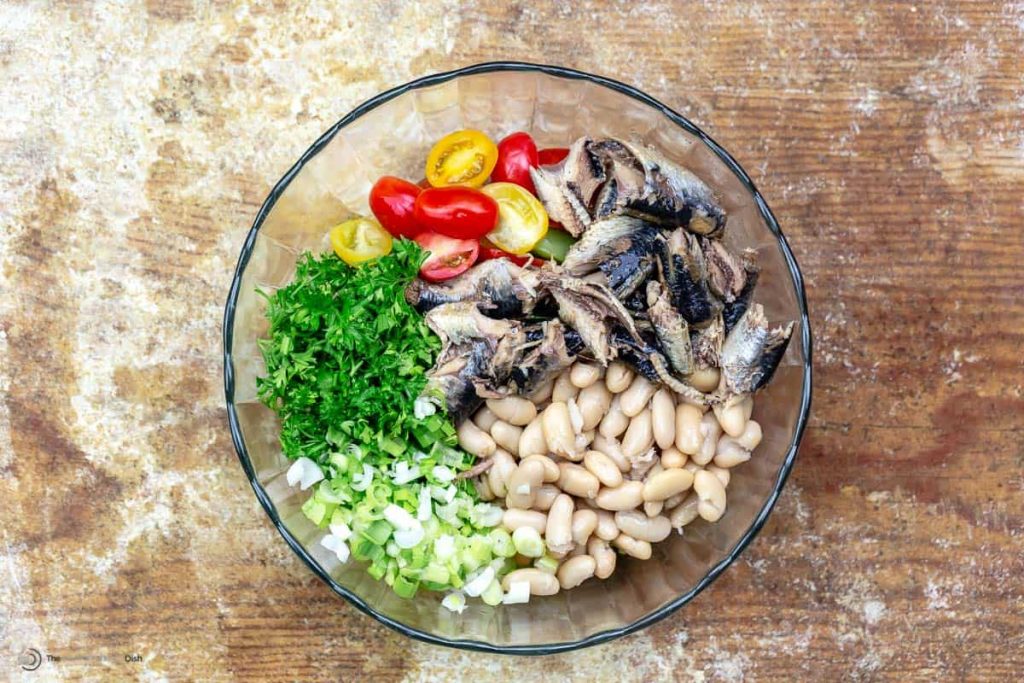 Sardine and Bean Salad is a nutritious and flavorful dish that blends the protein-packed goodness of sardines with the heartiness of beans.
The delicate sardines, combined with assorted beans, fresh vegetables, and a zesty dressing, create a satisfying salad that's both delicious and wholesome, making it a perfect addition to your healthy meal repertoire.
In a large bowl, combine sardines, mixed beans (e.g., kidney beans, black beans, and chickpeas), diced bell peppers (multiple colors for visual appeal), and thinly sliced red onion.
Drizzle with Italian dressing or a simple vinaigrette, and toss to combine.
Frequently Asked Question (FAQs)
Are sardines healthy to eat?
Yes, sardines are a nutritious food choice. They are a great source of omega-3 fatty acids, high-quality protein, and essential nutrients like calcium, vitamin D, and vitamin B12. They are also low in contaminants like mercury compared to larger fish species.
How do I choose good quality canned sardines?
When selecting canned sardines, look for ones packed in olive oil or water rather than in heavy sauces. Check the label for a source of origin and look for those that are sustainably sourced. Sardines that are skinless and boneless are also more convenient if you're new to eating them.
What's the best way to eat sardines from a can?
Sardines from a can can be eaten as they are, but you may want to remove the bones if they're not boneless. You can eat them on their own, on top of crackers, or mix them into salads. Adding a squeeze of lemon juice can enhance their flavor.
How can I prepare fresh sardines?
If you have fresh sardines, you can grill, bake, or pan-fry them. First, rinse and gut the sardines if necessary. Then, season them with your choice of herbs, spices, and olive oil. Grill or cook them for a few minutes on each side until they're cooked through and the skin is crispy.
Can I make sardine sandwiches?
Absolutely! Sardines can be a tasty and nutritious filling for sandwiches. You can layer them with fresh vegetables like lettuce, tomato, and onion. Adding a spread like mayonnaise or mustard can also enhance the sandwich.
Are there any recipes for sardine dishes?
Yes, there are many delicious recipes that incorporate sardines. Some popular options include sardine pasta, sardine-stuffed peppers, and sardine pâté. You can also use sardines in rice dishes or mix them into Mediterranean-style salads.
Read More
8 Healthy dessert To pick On The Grocery Shelves
6 Major Differences Between Costco and Sam's Club Right Now
Where is costco opening new stores in 2023
7 Fast-Food Restaurants That Serve the Best Patty Melts
Best 31 Healthy Restaurants in America | Locations
101 Best Restaurants Downtown Dallas That Locals Eat 2022
39 foods that lower blood sugar immediately
30 Best healthy lunch ideas for weight loss
Unveiling the Nutritional Marvels: Exploring the Remarkable Health Benefits of Cashews
Best 31 Healthy Restaurants in America | Locations
20 healthiest butter substitutes
The top 33 foods for keeping your kidney healthy
20 Healthy Chips You Can Eat When You're Trying To Lose Weight
Sweet Tomatoes Restaurant Is Reopening Locations
How To Make Best Tom Brown Baby Food| Easy directory.
How to tell if sweet potatoes are bad; Ultimate guide 2023
How should I store leftover sardines?
If you have leftover sardines, you can store them in an airtight container in the refrigerator for up to a few days. Make sure to cover them in their original packaging or transfer them to a sealed container. If you've opened a can of sardines, transfer the leftovers to a non-metallic container and store them in the fridge.
Are sardines better cooked or raw?
Sardines are commonly enjoyed cooked as grilling, baking, or frying enhances their flavor and texture while eliminating potential health risks associated with consuming raw fish. Cooking also helps to soften bones, making them more palatable.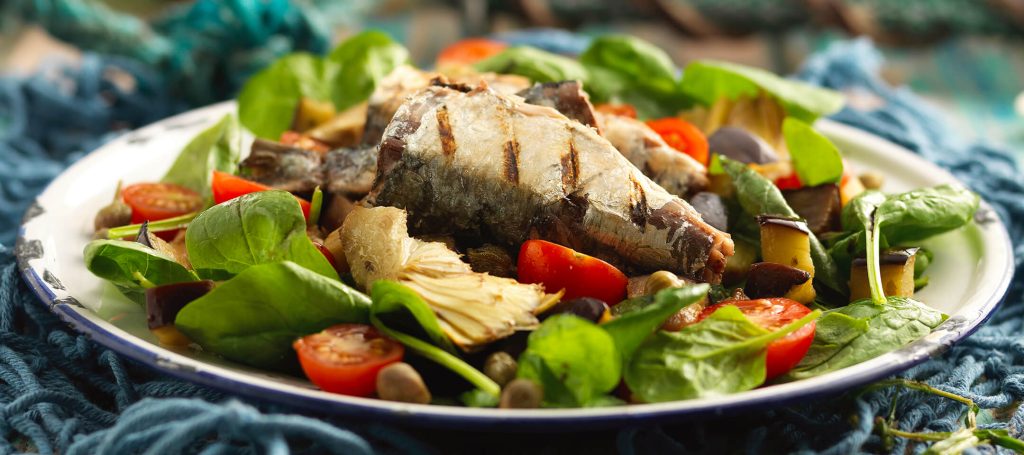 What is the healthiest way to cook sardines?
The healthiest way to cook sardines is grilling or baking. These methods retain the nutritional value of the fish while minimizing the use of added fats.
The high omega-3 fatty acids, protein, and other nutrients in sardines make them a nutritious choice when prepared using these cooking techniques.
How are sardines traditionally eaten?
Traditionally, sardines are enjoyed in various culinary cultures. In Mediterranean regions, they're often grilled, marinated, or canned in olive oil. In Portugal and Spain, "sardinha assada" and "tapas" respectively showcase their flavors.
In Japan, they're served fresh as "iwashi" in sushi or grilled as "sardine yakitori." These methods celebrate their taste and nutritional benefits.
How to eat sardines in tomato sauce
To enjoy sardines in tomato sauce, simply open the can, drain excess liquid if desired, and place the sardines on a plate. Eat them as a topping for crackers, bread, or pasta, or incorporate them into salads for added flavor and nutrients.
Canned sardine recipes jamie oliver
Jamie Oliver offers creative canned sardine recipes. Try his Sardine Spaghetti with garlic, chili, and lemon zest for a quick pasta dish. For a twist on bruschetta, mix sardines with chopped tomatoes, red onion, parsley, and lemon juice.
Make a flavorful Sardine Fishcakes by blending sardines with mashed potatoes, herbs, and spices, then pan-fry. These recipes transform canned sardines into delicious and nutritious meals.