Are you a fan of Zaxby's, but also watching your waistline? You're not alone! Fast food doesn't have to derail your healthy eating goals.
In this article, we'll guide you through the maze of Zaxby's menu options to help you make smarter choices that can support your weight loss journey.
Zaxby's may be known for its mouthwatering chicken and deliciously indulgent sauces, but hidden among the tempting offerings are some surprisingly healthy options.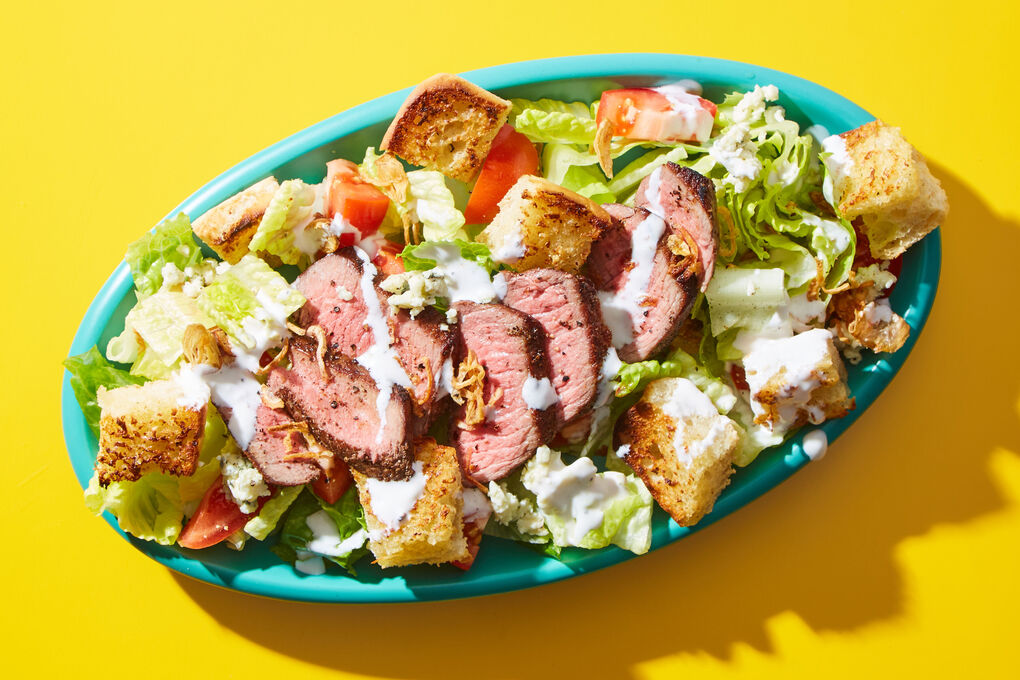 We'll help you navigate the menu, pointing out the best choices for those seeking lower-calorie, lower-fat, and more nutritious meals.
From grilled chicken salads to smart sandwich swaps and sides that won't sabotage your diet, we've got you covered. We'll break down the healthier ingredients and combinations to help you stay on track without sacrificing flavor.
Whether you're looking to shed a few pounds or just eat more mindfully, our Zaxby's guide will show you how to savor every bite while working towards your health goals.
Zaxby's Salads: Calories and Nutrition
Zaxby's salads vary in calories and nutrition, but generally range from 400 to 800 calories. They typically include a mix of greens, protein (chicken), veggies, and dressing, with options for customization.
Calories in Zaxby's Grilled Chicken Sandwiches
Zaxby's Grilled Chicken Sandwiches typically contain around 400-500 calories. They feature a grilled chicken fillet, lettuce, tomato, and mayo, offering a flavorful and moderately calorie-conscious sandwich option.
The Top 5 Healthiest Choices At Zaxby's
Cobb Zalad with Grilled Chicken – 580 Calories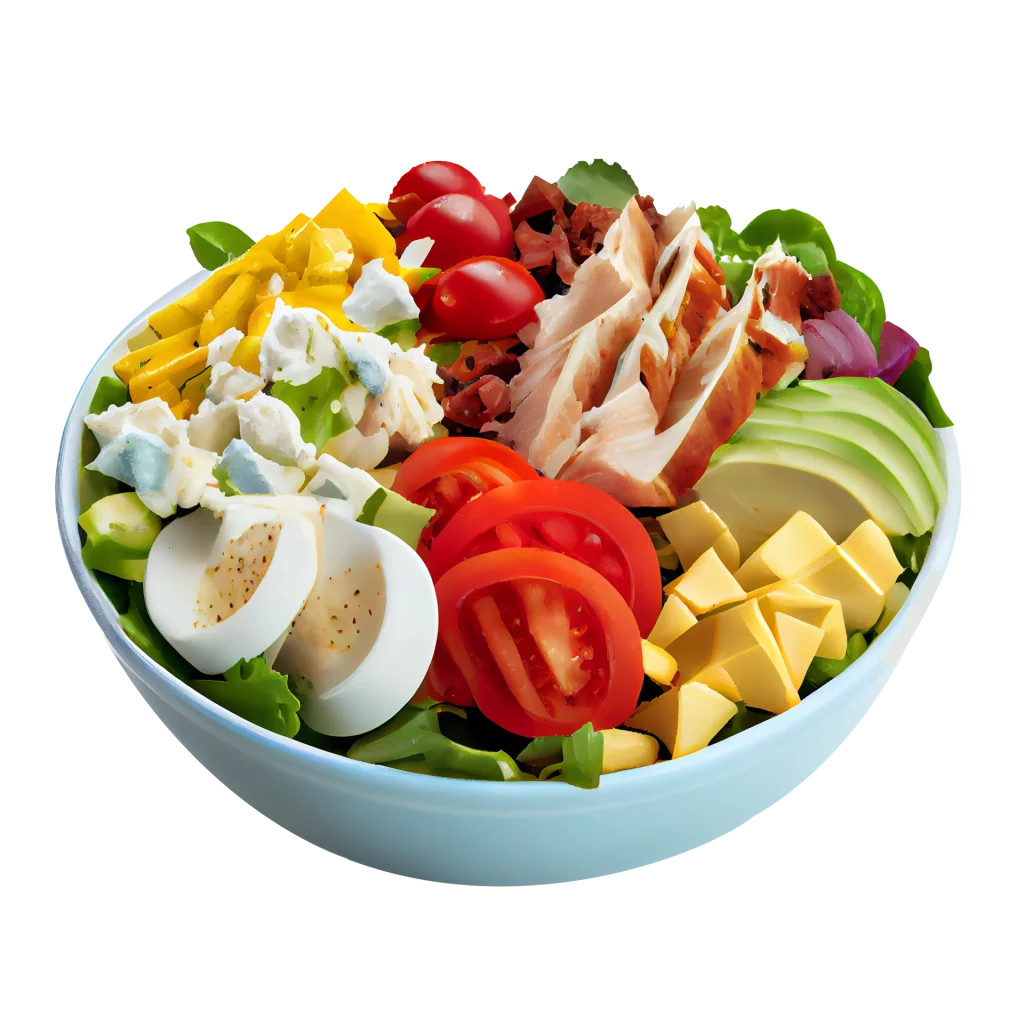 Zaxby's Cobb Zalad with Grilled Chicken contains approximately 580 calories. It combines grilled chicken, mixed greens, cheese, bacon, egg, and dressing for a tasty and moderately calorie-rich salad option.
Swap fried chicken for grilled to lower the calorie count from 700 to 580.
Opt for no fried onions and cheddar jack cheese.
Request salad dressing on the side, with light ranch or Caesar as healthier options.
Related: 30 Cozy crock- pot recipes perfect for weight loss
Blue Zalad with Buffalo Chicken (No Texas Toast) – 530 Calories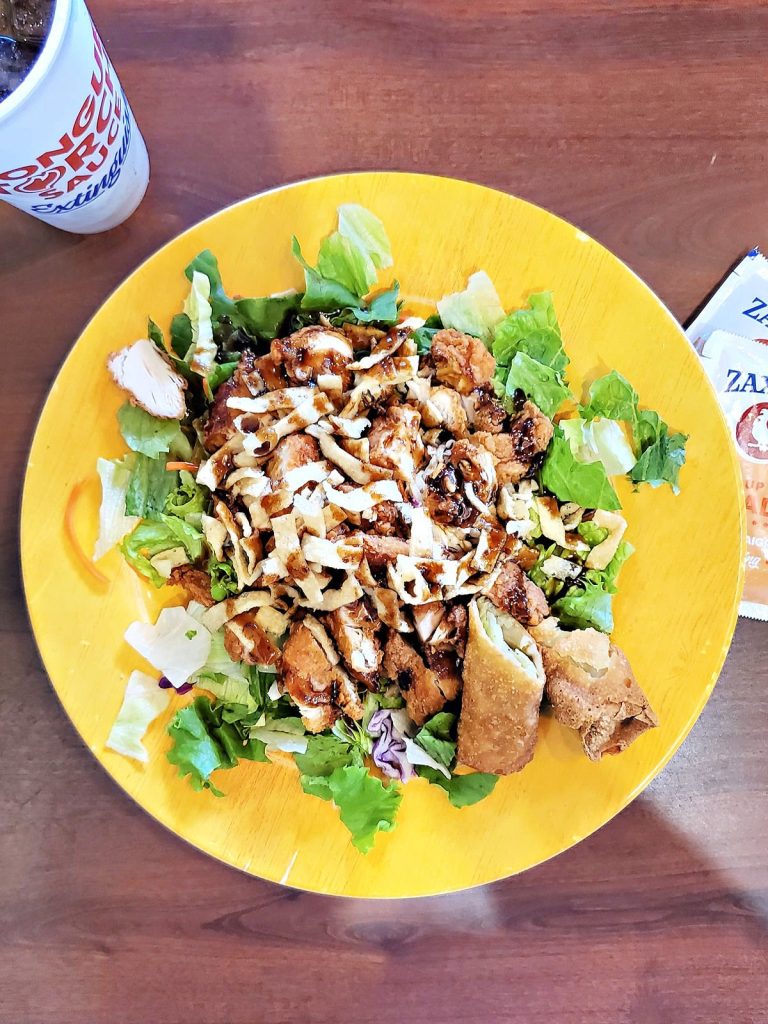 A Zaxby's Blue Zalad with Buffalo Chicken (excluding Texas Toast) contains approximately 530 calories. This salad features mixed greens, buffalo chicken, cheese, and dressing, offering a flavorful yet moderate-calorie choice.
Skip the Texas Toast to bring down the calorie count from 680 to 530.
Omit fried onions for further reduction in calories.
Blue Zalad with Blackened Chicken – 530 Calories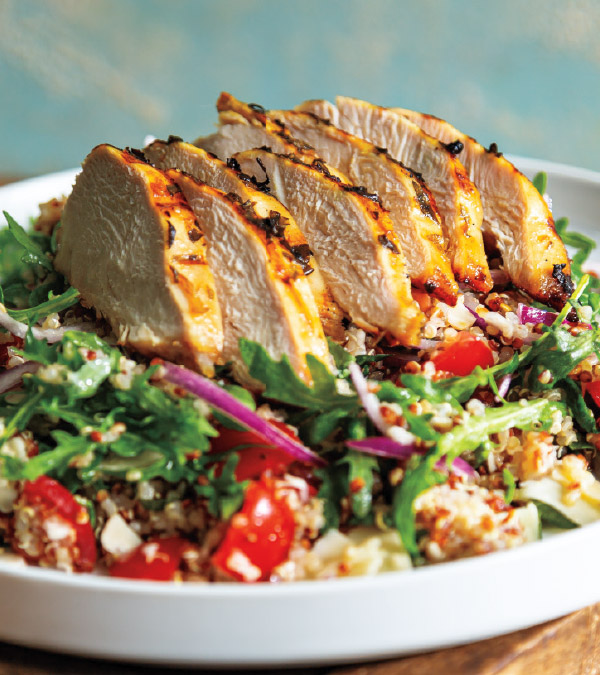 A Zaxby's Blue Zalad with Blackened Chicken contains roughly 530 calories. This salad includes mixed greens, blackened chicken, cheese, and dressing, providing a flavorful option with a moderate calorie count for those looking for a healthier choice.
Choosing blackened chicken instead of buffalo reduces calories to 530.
Grilled Chicken Sandwich (No Mayonnaise and Mustard Sauce) – 430 Calories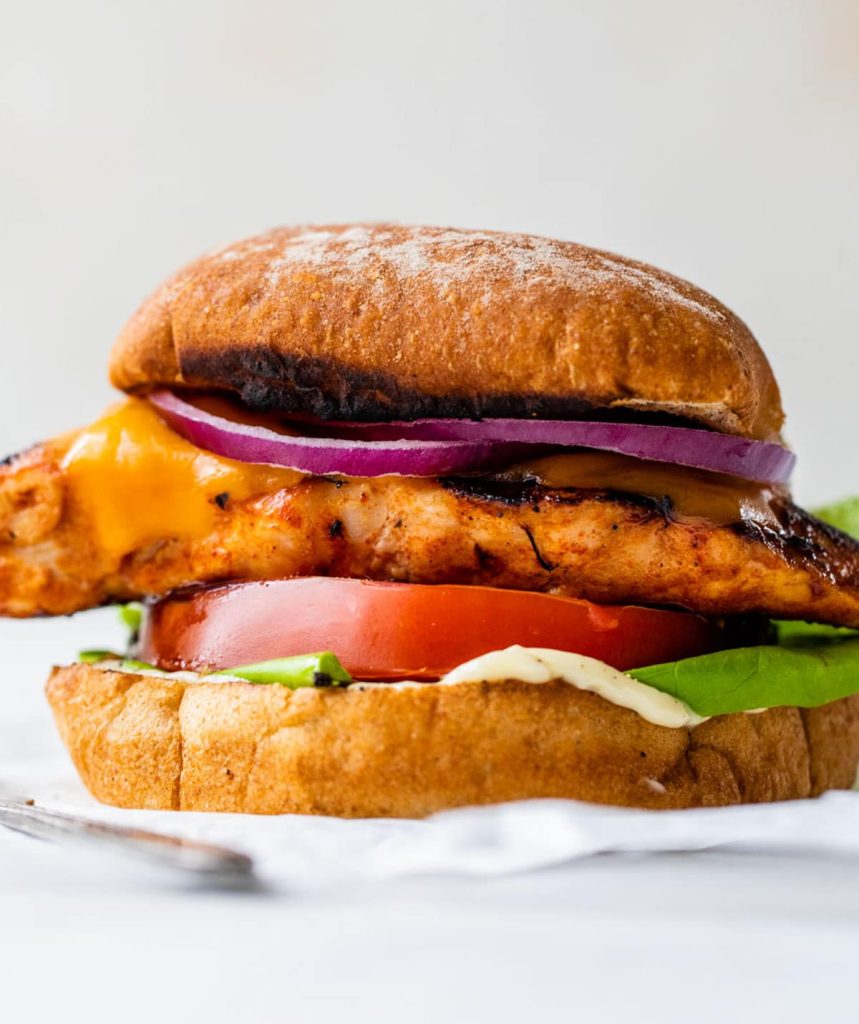 A Zaxby's Grilled Chicken Sandwich, without mayonnaise and mustard sauce, contains approximately 430 calories. This sandwich comprises a grilled chicken fillet, lettuce, and tomato.
Skipping the condiments reduces the calorie count, making it a lighter option for those looking to enjoy the flavors of grilled chicken without the added calories from the sauces.
Remove mayonnaise and mustard sauce to lower the calorie count from 540 to about 430.
Read More : The Healthiest Breads To Eat for Weight Loss, According to Dietitians
Cajun Club Sandwich (No Ranch Sauce, Cheese, or Bacon) – 470 Calories
A Zaxby's Cajun Club Sandwich, without ranch sauce, cheese, or bacon, contains roughly 470 calories. This sandwich features a Cajun-seasoned chicken fillet, lettuce, tomato, and mayonnaise.
Omitting the ranch sauce, cheese, and bacon reduces both the calorie count and fat content, making it a relatively lower-calorie choice for those seeking a lighter option with a bit of Cajun flavor.
Eliminate ranch sauce to reduce calories to 470.
Further cut calories by skipping cheese and bacon.
Enjoying Zaxby's Chicken Fingers
Zaxby's Chicken Fingers provide a healthy option when enjoyed without sauces, fries, or Texas Toast. One chicken finger contains approximately 100 calories, 5 grams of fat, and 11 grams of protein.
FAQs about Ordering Healthy Food at Zaxby's
What's the Healthiest Option at Zaxby's?
The healthiest option at Zaxby's is typically the Grilled Chicken Salad, which features grilled chicken, mixed greens, and a selection of veggies with a lower calorie and fat content.
Is Zaxby's Chicken Unhealthy?
Zaxby's chicken can be part of a balanced diet, but many menu items are fried and high in calories, making them less healthy. Grilled options are generally healthier choices.
Does Zaxby's Serve Grilled Chicken?
Yes, Zaxby's does serve grilled chicken options, which are typically a healthier choice compared to their fried chicken offerings. Grilled chicken is available in various menu items like salads and sandwiches.
Are Zaxby's Salads Healthy?
Zaxby's salads can be healthy when chosen wisely, with grilled chicken and lighter dressings. However, some salads may be less healthy due to fried chicken and high-calorie dressings.
How Many Calories in a Zaxby's Meal?
The number of calories in a Zaxby's meal varies widely depending on the specific menu items ordered. A typical meal can range from around 400 to 1,200 calories or more.
Frequently Asked Questions (FAQ)
Calorie Breakdown for Toppings and Sides at Zaxby's
Calorie breakdown for Zaxby's toppings and sides varies. For instance, a side of crinkle-cut fries can contain around 400-600 calories, while a Caesar Side Salad might have about 200-300 calories.
Additional toppings like cheese or bacon can add 50-150 calories each. Sauces and dressings can range from 50 to 300 calories per serving. Choosing grilled chicken and lighter dressings can help reduce the calorie content of your meal.
Healthiest Protein (Meat) at Zaxby's
The healthiest protein option at Zaxby's is typically grilled chicken, as it is lower in calories and saturated fat compared to fried chicken. It's a better choice for those seeking a more nutritionally balanced meal.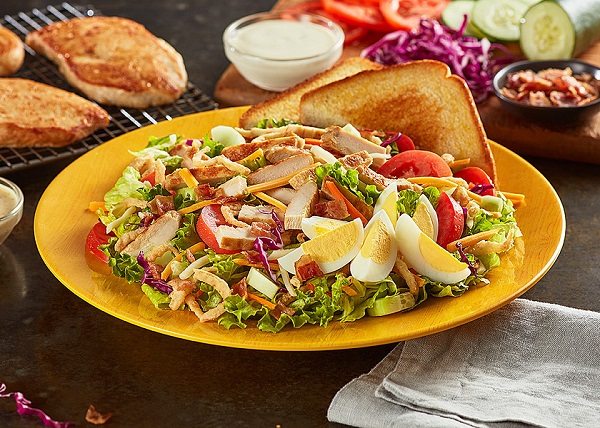 What makes Zaxby's a challenging place for healthy eating?
Zaxby's is known for its fried chicken and signature sauces, which are often high in calories and saturated fats. The challenge lies in finding healthier alternatives amidst these tempting offerings.
What are some top recommendations for a healthier meal at Zaxby's?
Opt for grilled chicken options, like salads or sandwiches, to cut down on calories and saturated fats. Choosing lighter dressings and skipping high-calorie toppings can also make your meal more weight loss-friendly.
Can I still enjoy Zaxby's without compromising my weight loss goals?
Absolutely! Zaxby's offers various choices that can align with your weight loss journey. By making informed selections and practicing portion control, you can savor the flavors without guilt.
Are there any hidden gems on the Zaxby's menu for health-conscious diners?
Yes! While Zaxby's is known for indulgent items, they also have healthier options like grilled chicken salads and smart sides that can help you stay on track while enjoying a tasty meal.
Read More
Read More
Best 31 Healthy Restaurants in America | Locations
Sweet Tomatoes Restaurant Is Reopening Locations
How To Make Best Tom Brown Baby Food| Easy directory.
Top Starbucks Menu With Price List Philippines 2023
17 delicious Spanish breakfast foods to start your day off right
Start to Finish: Homemade Sausage Rolls
Copycat Starbucks Medicine Ball Recipe
Best Homemade Trader Joe's Hash Browns: A Step-by-Step Recipe
How To Cook Fried Egusi Soup With Tomatoes.
Conclusion
Conclusion:
Making mindful choices at Zaxby's doesn't mean sacrificing taste or your weight loss goals. Armed with knowledge about the healthier options, you can enjoy delicious meals that align with your nutrition objectives.
Remember, it's not just about what you eat, but also how you eat it. Practicing portion control and savoring each bite can make a big difference.
So, next time you find yourself at Zaxby's, use this roadmap to navigate the menu and make choices that support your journey toward a healthier you.
With these insights, you can savor every meal without guilt, knowing you're making choices that are both flavorful and fitness-friendly.