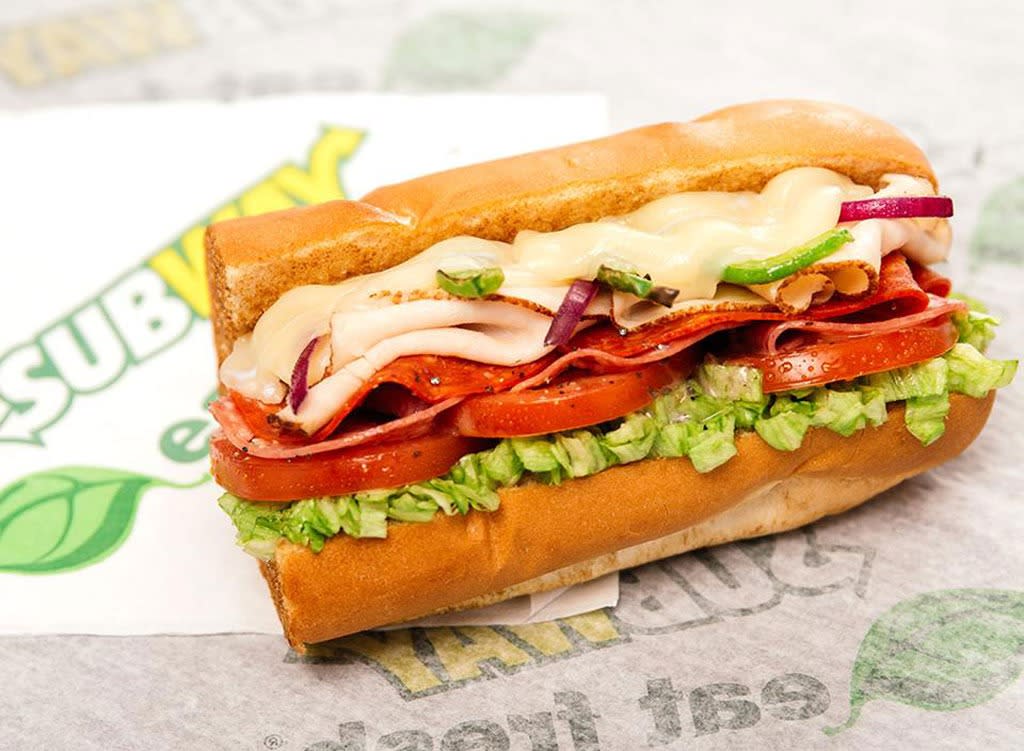 When it comes to finding the best high protein options at Subway, you've stepped into the right place for a culinary adventure.
Subway, renowned for its commitment to healthier dining, offers a range of menu choices that cater to those seeking both flavor and nutrition.
In this article, we'll be your guide on a journey through Subway's menu, revealing the delectable world of high-protein options. (see also: Top 30 High-Protein Snacks to Keep You Full Between Meals)
When it comes to fast food that aligns with a health-conscious lifestyle, Subway has emerged as a shining star in the fast-food galaxy.
In today's bustling world, where time often stands between us and our nutritional goals, Subway offers a beacon of hope.
Subway's popularity as a go-to choice for a quick and healthy meal cannot be overstated.
With outlets on nearly every corner, Subway has become synonymous with a convenient, customizable, and nutritious dining experience.
For those of us striving to maintain a balanced diet while on the go, Subway often emerges as a top choice.
We understand the importance of finding options that not only tantalize your taste buds but also contribute to your overall well-being.
So, sit back, relax, and prepare to embark on a journey through Subway's healthiest offerings.
Subway's Commitment to Health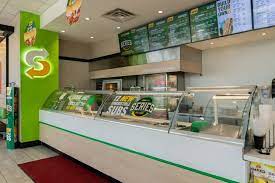 Subway has long been at the forefront of the fast-food industry's evolution towards healthier dining options.
Their dedication to providing customers with healthier menu items is a cornerstone of their brand philosophy.
Overview of Healthier Menu Items
One of the most visible ways Subway demonstrates its commitment to health is through its menu.
Subway offers a wide array of fresh ingredients, allowing customers to customize their sandwiches to meet specific dietary needs. (see also: How healthy is chipotle? Is chipotle healthy?)
The "Build Your Own" concept empowers patrons to make choices that align with their health and nutritional goals.
From lean protein sources like turkey breast and chicken to an abundance of crisp, colorful veggies, Subway provides an extensive palette of options for constructing a nutritious and delicious meal.
Subway also leads the way in offering whole-grain bread choices.
Whole grains are rich in fiber, vitamins, and minerals, making them a healthier alternative to refined grains.
Subway's whole-grain bread options provide a nutrient-dense foundation for your sandwiches while contributing to your daily fiber intake.
Partnerships with Health Organizations
Subway's commitment to health isn't just about menu choices—it extends to their partnerships with prominent health organizations.
For instance, Subway has collaborated with the American Heart Association (AHA) to offer Heart-Check Certified meals.
This partnership ensures that certain Subway menu items meet the AHA's stringent criteria for heart-healthy foods.
When you see the Heart-Check mark on a Subway item, you can trust that it aligns with heart-healthy guidelines, including being low in saturated fat and cholesterol.
Subway's engagement with health organizations doesn't stop there.
They have also teamed up with the American Diabetes Association (ADA) to provide menu choices that are suitable for individuals managing diabetes. (see also: Top 51 diabetic foods to steer clear of)
These options take into account factors like carbohydrate content, helping customers make informed choices that can support their dietary needs.
High Protein Subway Sandwiches
When you're looking for a satisfying meal packed with protein, Subway offers a range of mouthwatering options that won't disappoint.
Let's dive into Subway's high protein sandwiches, highlighting not only their delectable flavors but also their impressive protein content.
1. Turkey Breast and Black Forest Ham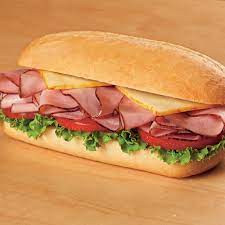 Protein Content: Approximately 20-22 grams
A classic favorite among Subway enthusiasts, the Turkey Breast and Black Forest Ham sub is a delightful combination of lean turkey breast and savory ham.
This sandwich boasts a harmonious blend of flavors and textures, making it a top choice for those seeking a protein-packed meal.
With approximately 20-22 grams of protein, it's a fantastic option to fuel your day.
2. Oven Roasted Chicken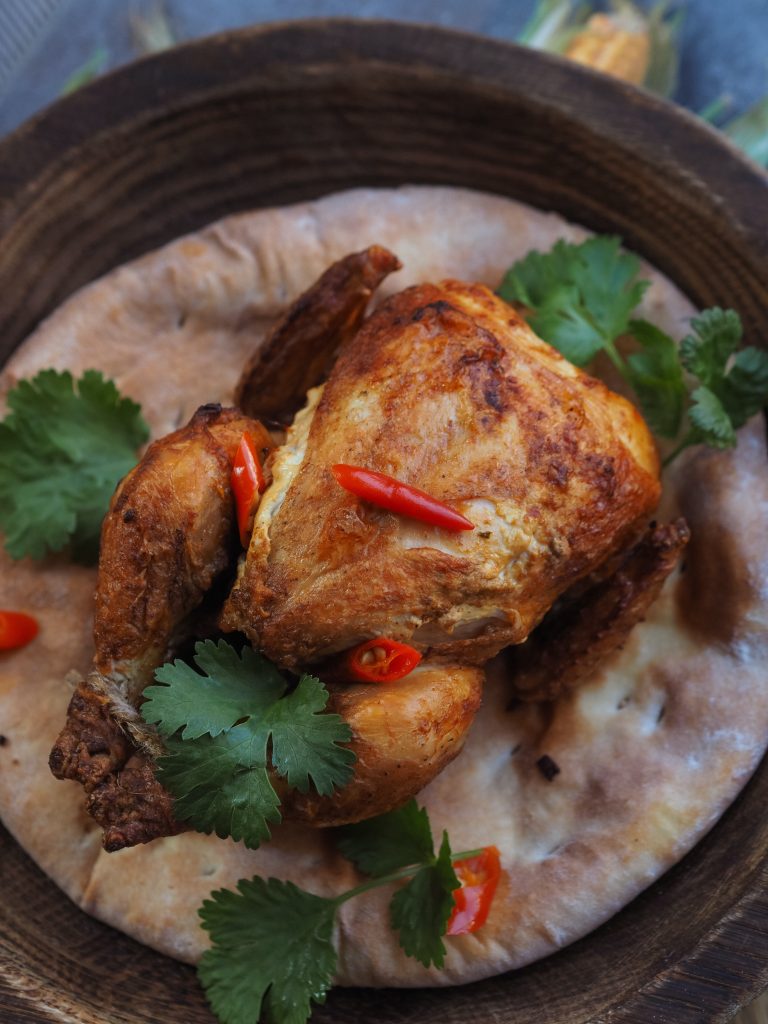 Protein Content: Approximately 23-25 grams
The Oven Roasted Chicken sandwich is a lean and flavorful choice for protein seekers.
Tender slices of roasted chicken breast, paired with your favorite veggies and sauces, create a wholesome and satisfying meal.
This sandwich packs a punch with approximately 23-25 grams of protein, keeping you energized and satisfied.
3. Rotisserie-Style Chicken
Protein Content: Approximately 23-25 grams
If you crave the taste of rotisserie chicken, Subway's Rotisserie-Style Chicken sub is a must-try.
It features succulent, slow-cooked chicken breast, offering a delectable protein boost of around 23-25 grams.
This sandwich combines the comfort of rotisserie flavor with the convenience of Subway.
4. Subway Club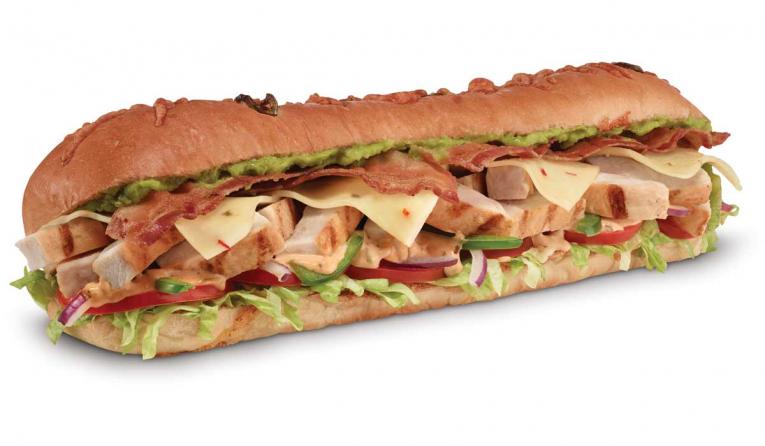 Protein Content: Approximately 22-24 grams
The Subway Club sandwich is a protein-packed delight that combines turkey breast, roast beef, and Black Forest ham.
With a protein content ranging from 22-24 grams, it's an excellent choice for those who love variety and crave the taste of multiple meats in one sandwich.
5. Sweet Onion Chicken Teriyaki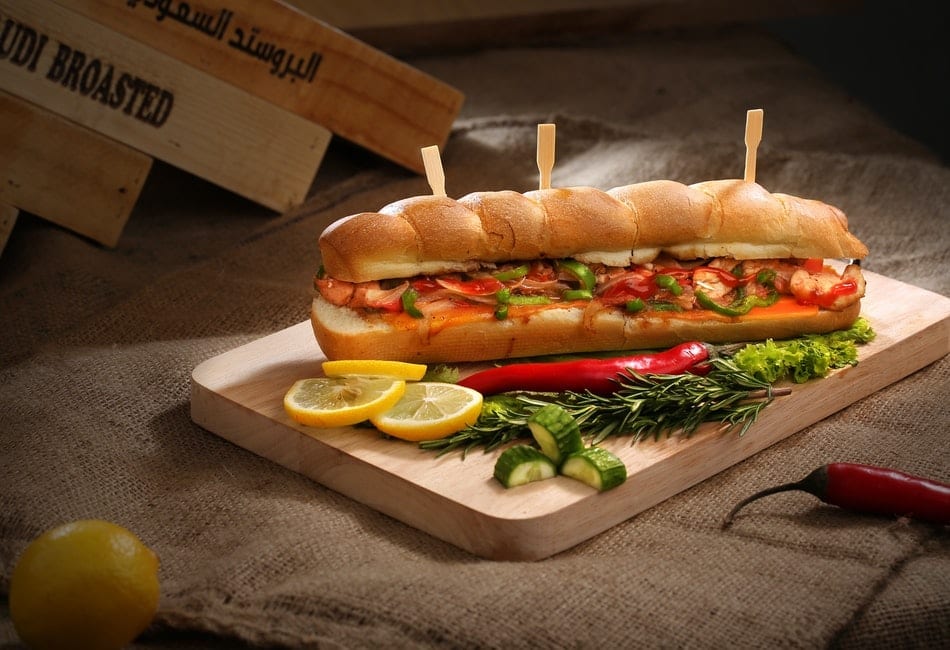 Protein Content: Approximately 18-20 grams
For a unique and slightly sweet flavor profile, the Sweet Onion Chicken Teriyaki sandwich delivers.
This option features tender teriyaki-glazed chicken strips and offers approximately 18-20 grams of protein.
It's a delicious fusion of savory and sweet.
When it comes to high protein Subway options, these sandwiches are among the top contenders.
Whether you're aiming to build muscle, stay full throughout the day, or simply enjoy a flavorful and satisfying meal, these protein-packed subs have got you covered.
So, next time you visit Subway, consider one of these options to indulge in the most protein Subway experience.
Low-Calorie Subway Sandwiches and Bread Choices
For those seeking a guilt-free indulgence at Subway, you're in for a treat. Subway offers a selection of sandwiches and bread choices that are light on calories yet full of flavor.
1. Veggie Delite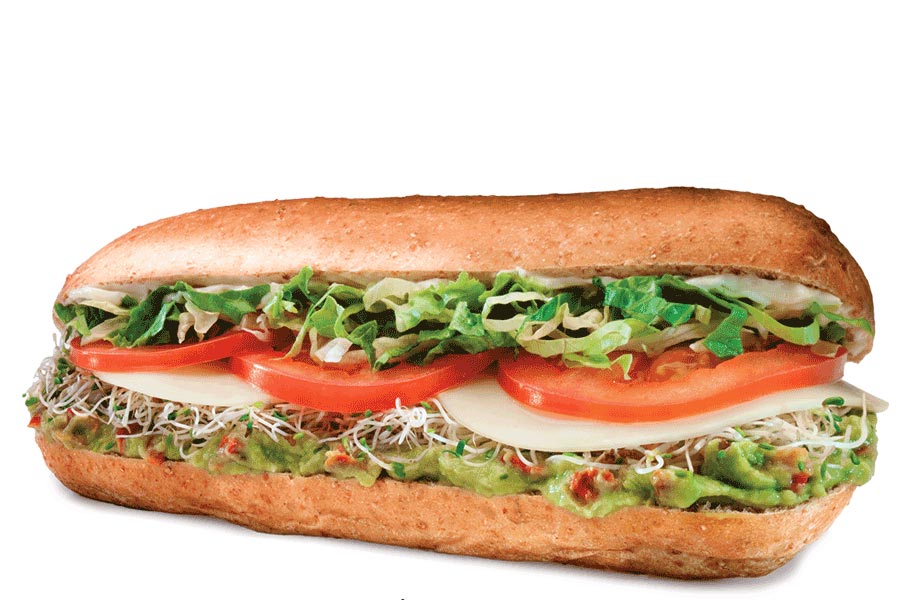 Low-Calorie Sandwich
The Veggie Delite is a vegetarian delight that lives up to its name.
Packed with a colorful assortment of fresh vegetables and your choice of sauces, this sandwich is a low-calorie gem.
With no meat or cheese, it's one of the lowest calorie Subway sandwiches available, making it perfect for those watching their calorie intake.
2. Turkey Breast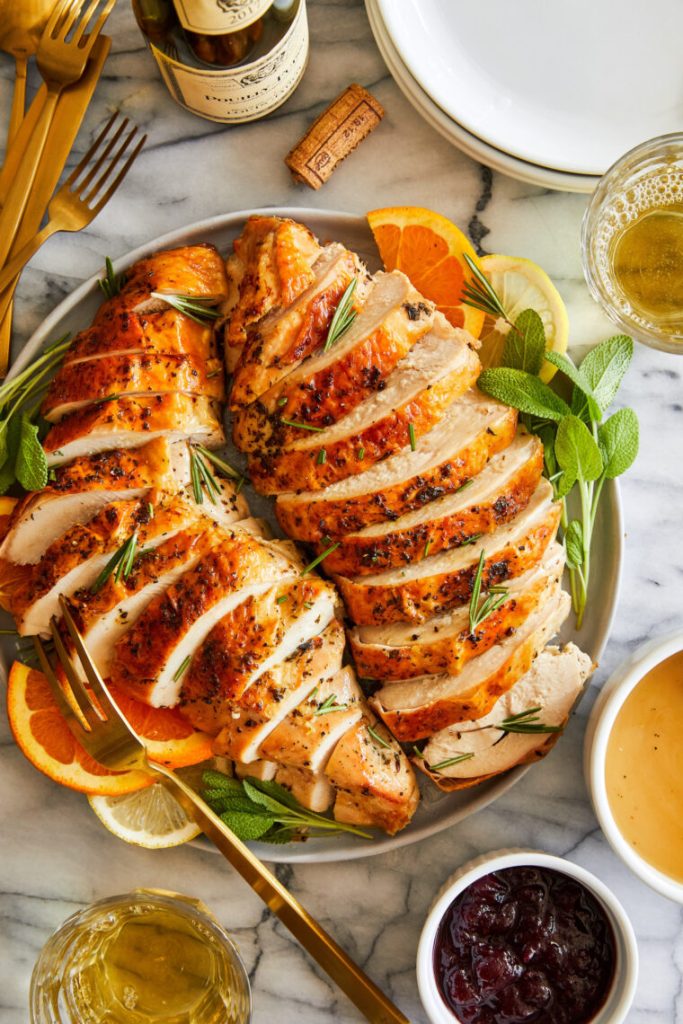 Low-Calorie Sandwich
The Turkey Breast sandwich is a lean and protein-rich option that won't weigh you down in terms of calories.
With its focus on tender turkey slices and crisp veggies, it's a low calorie Subway choice that provides satisfying flavors without the calorie overload.
3. Roast Beef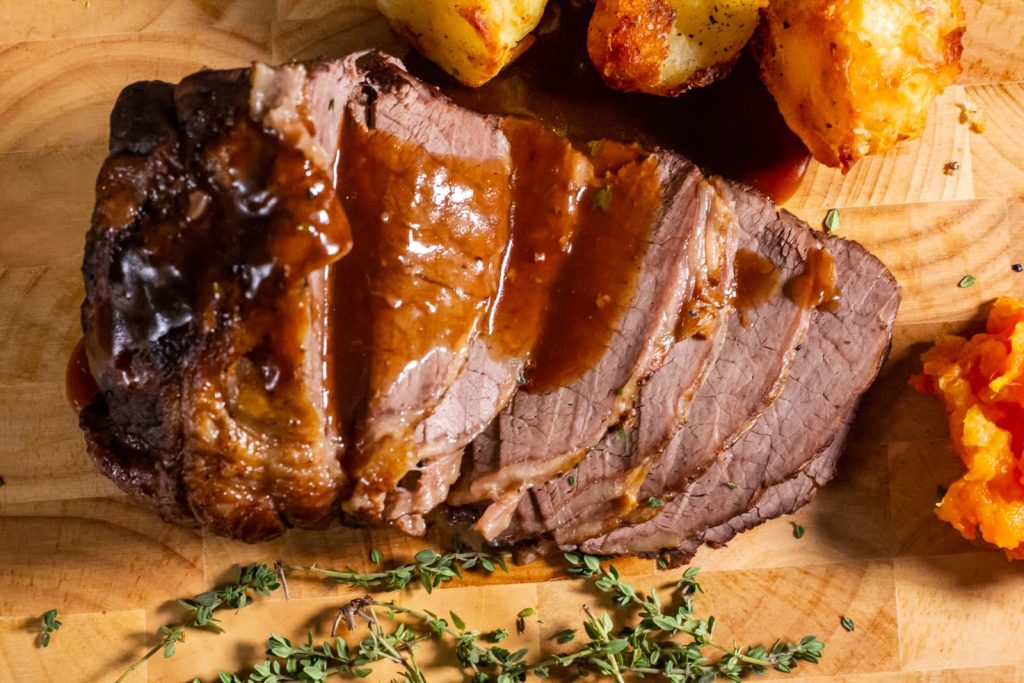 Low-Calorie Sandwich
Subway's Roast Beef sandwich is another low-calorie winner.
It features lean roast beef slices and your choice of toppings, creating a savory and satisfying meal option that aligns with your calorie-conscious goals.
4. 9-Grain Wheat Bread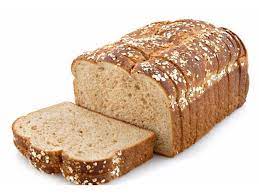 Low-Calorie Bread Choice
When it comes to subway bread with the least calories, the 9-Grain Wheat Bread takes the lead. It's not only wholesome but also light on calories.
This whole-grain bread choice provides the perfect canvas for crafting a nutritious and calorie-friendly sandwich.
5. 6-Inch Subs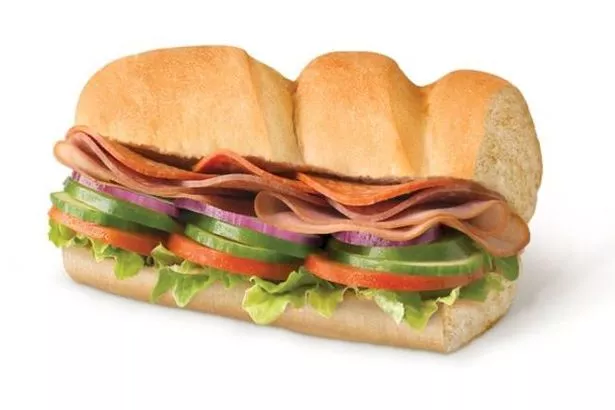 Low-Calorie Portion Control
It's worth noting that Subway offers a range of 6-inch subs, which are smaller in size compared to their footlong counterparts.
These smaller portions naturally come with fewer calories, making them ideal for those looking to enjoy their favorite subs while keeping their calorie intake in check.
These low-calorie Subway options offer a delightful blend of fresh ingredients, flavors, and textures without compromising your commitment to a calorie-conscious lifestyle.
Whether you opt for a Veggie Delite or pair one of these low-calorie bread choices with your favorite ingredients, Subway has something for everyone seeking a "low calorie Subway" experience.
Tips on making healthier choices at Subway
At Subway, making healthier choices is not only possible but also enjoyable.
1. Start with the Bread
Choose whole-grain bread like 9-Grain Wheat or Multi-Grain as a nutritious base. These options are higher in fiber and essential nutrients.
2. Lean Protein is Key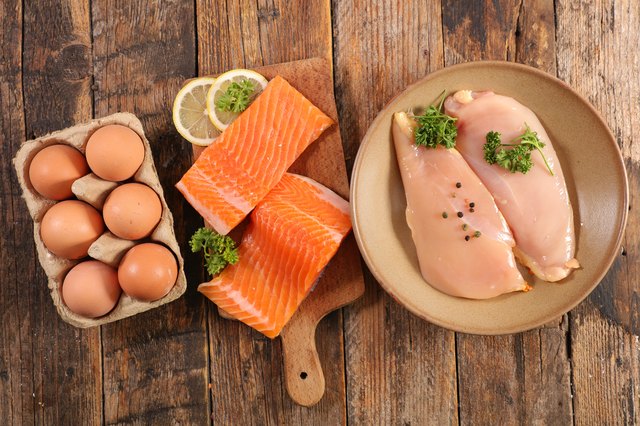 Opt for lean protein sources such as turkey breast, oven-roasted chicken, or the Rotisserie-Style Chicken. These choices are lower in saturated fat and calories.
3. Load Up on Veggies
Pile on the veggies! Load your sandwich with a colorful array of fresh vegetables.
From lettuce and spinach to tomatoes, cucumbers, and bell peppers, these toppings not only add crunch and flavor but also provide essential vitamins and minerals.
4. Be Mindful of Cheese
If you can't resist cheese, go for lighter options like Swiss or provolone. Use cheese sparingly to keep your calorie intake in check.
5. Light on the Sauces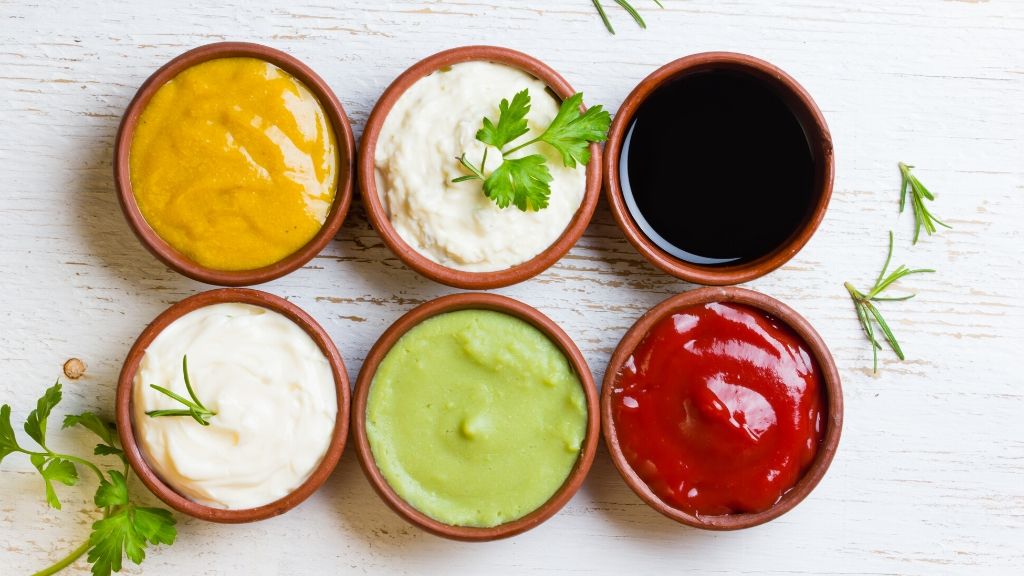 Choose condiments wisely. Opt for lighter sauces like mustard, vinegar, or the Subway vinaigrette. These add flavor without excess calories or saturated fat.
6. Portion Control
Consider ordering a 6-inch sub instead of a footlong to manage portion size and calorie intake. You can still enjoy your favorite flavors while keeping calories in check.
7. Soup and Salad Combos
Consider pairing your sandwich with a side salad or a bowl of Subway's vegetable-based soup. These options add extra fiber and nutrients to your meal.
8. Fresh Sides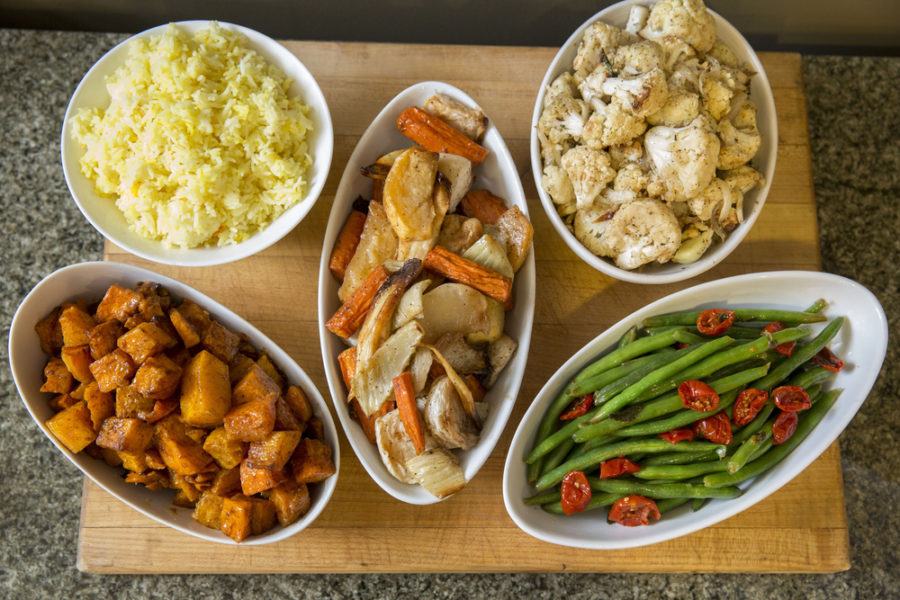 Choose a side of apple slices or a bag of baked chips for a healthier accompaniment to your sandwich.
9. Hydrate Smartly
Instead of sugary sodas, opt for water, unsweetened iced tea, or a diet beverage to reduce your sugar intake.
10. Review Nutritional Information
Take advantage of Subway's comprehensive nutritional information available in-store and online. It can help you make informed choices tailored to your dietary needs.
By following these guidelines, you can navigate the Subway menu with confidence, making choices that align with your health and nutrition goals.
Subway offers a variety of ingredients that allow you to enjoy healthy food at Subway without sacrificing flavor or satisfaction.
Frequently Asked Questions
What is the lowest calorie protein bowl at Subway?
The lowest calorie protein bowl at Subway would be the Veggie Delite Bowl.
Which Subway sub has the lowest calories?
The Subway sub with the lowest calories is the Veggie Delite.
Which Subway bread is high in protein?
Subway offers a variety of bread options, but if you're looking for a high-protein option, the 9-Grain Wheat bread is your best bet.
Can Subway be healthy for weight loss?
Yes, Subway can be a healthy option for weight loss if you make the right choices.
Is Subway a good source of protein?
Subway can be a decent source of protein, but it ultimately depends on the specific sandwich and toppings you choose. Subway offers a variety of protein options such as chicken, turkey, ham, roast beef, and tuna.
How to eat at Subway on a diet?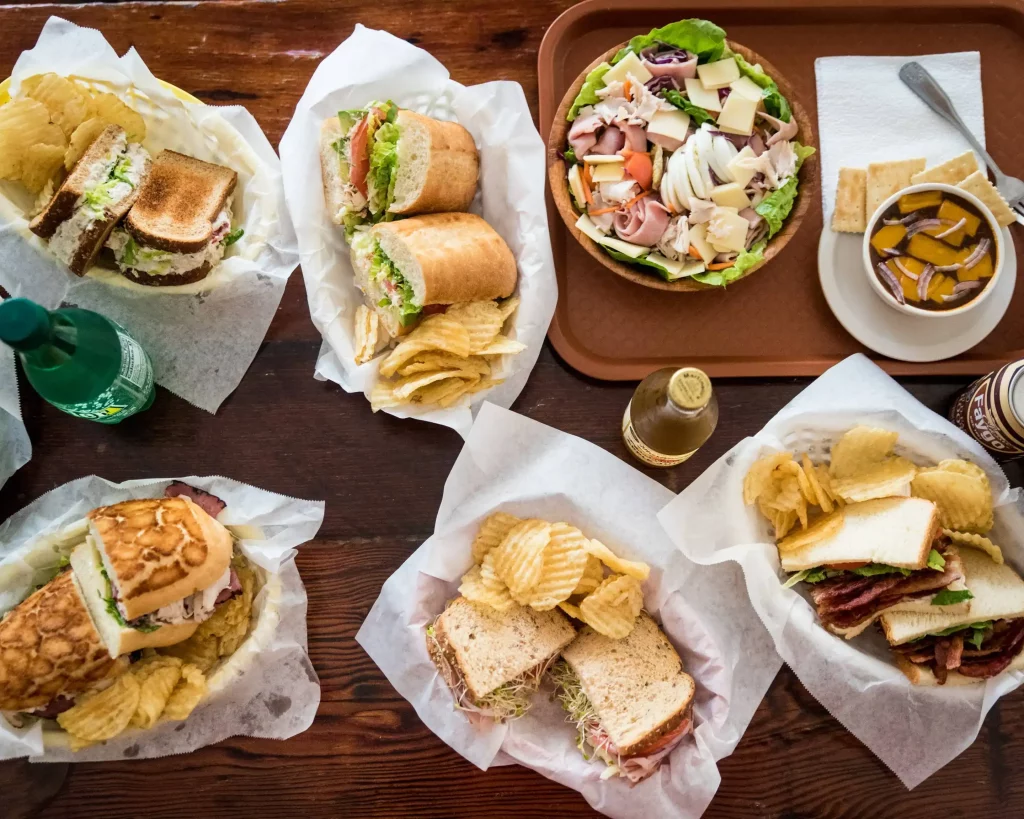 1. Choose the right bread: Opt for whole grain or multigrain bread options like wheat or honey oat, which are higher in fiber and nutrients compared to white bread.
2. Load up on veggies: Fill your sandwich with plenty of fresh vegetables like lettuce, tomatoes, cucumbers, peppers, and onions. These add volume and nutrition without adding many calories.
3. Watch your condiments: Be mindful of high-calorie sauces and dressings. Opt for healthier choices like mustard, vinegar, or light mayonnaise instead of creamy dressings or high-sugar sauces.
Is Subway really low calories?
While it is true that Subway offers a range of low-calorie options, it ultimately depends on your choices. The calorie content of your Subway meal can vary greatly depending on the type of bread, meat, cheese, and toppings you choose.
Is McDonald's healthier than Subway?
Generally, Subway offers a wider range of healthier options compared to McDonald's.
Subway allows customers to customize their sandwiches with fresh vegetables and lean protein choices.
They also have low-calorie and low-fat options such as salads and wraps.
On the other hand, McDonald's is known for its fast-food menu that includes burgers, fries, and milkshakes which tend to be higher in calories, unhealthy fats, and sodium.
Related Articles
7-Day Weight-Loss Meal Plan for High Blood Pressure
Top 20 Low Sodium Fast Food In 2023
What Kind Of Protein Is In Fairlife
13 low calorie McDonalds breakfast
Taco Bell just brought back a fan-favorite item | Taco Bell Menu Enchirito
Conclusion
In conclusion, choosing high-protein and low-calorie options at Subway is not just a culinary choice; it's a commitment to your well-being.
Subway empowers you to make healthier choices while enjoying the flavors you love. Whether you're aiming to manage your weight, boost your protein intake, or simply relish a nutritious meal, Subway has an array of options to suit your preferences.
So, as you plan your next Subway visit, remember that you have the tools to make informed decisions that align with your health goals.
Whether it's a savory sandwich with lean proteins or a vibrant salad loaded with fresh veggies, Subway has your back on your journey towards a healthier and happier you.
Make your meal count, one delicious bite at a time.