In-N-Out is one of the most popular fast food restaurants in the US, with a cult following of devoted fans. While everyone enjoys their classic burgers and fries, many people don't know that there are some tasty hidden menu items available.
From protein style burgers to grilled cheese sandwiches – In-N-Out has something for everyone who loves a good hamburger.
In-N-Out, based in California, is known as one of the friendliest and most informal fast food joints in the United States. Whether you follow a planned tour or just park in the outlet's driveway, it's a consistently excitable energy with just-in-time service.
The locals are proud of this landmark, but the real secret seems to be in its under-the-radar unmarked and surprisingly extensive specialty menu. Try out these secrets first-hand, Known for its stellar customer service.
Californians often say that In-N-Out is "the best fast food in the West." When asked, locals most frequently say the reason is that the employees are warm, white-hatted associates that are always in a good mood, and more.
And do not forget these 6 significant differences between Costco and Sam 's Club right now.
Here are the secret / hidden In-n-out menu
Let's get started
what to order at in n out
In-N-Out is one of the most beloved burger chains in the United States. With locations spanning from California to Texas, In-N-Out offers an array of delicious and affordable menu options.
From classic burgers and fries to more unique offerings, In-N-Out has something for everyone. But with so many choices, it can be difficult to decide what to order.
1. Cheesy fries well done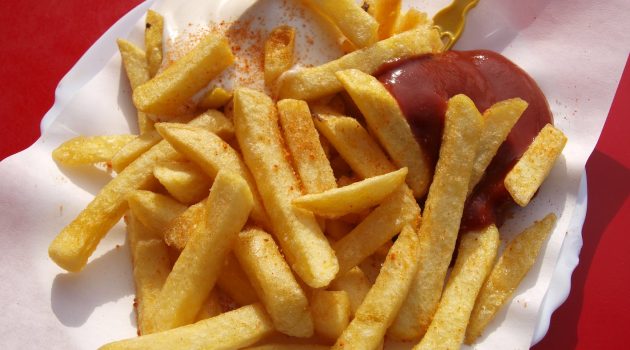 Are you tired of ordering the same old burger and fries at In-N-Out? Well, it's time to switch things up and try some of their secret menu items. And if you're a fan of cheesy fries, then the "well-done" option is a must-try.
What exactly are well-done cheesy fries? They are an indulgent treat that takes In-N-Out's classic animal-style fries to the next level.
The fries are cooked longer than usual, giving them a crispy texture that perfectly complements melted American cheese on top. It's then topped off with grilled onions and In-N-Out's special sauce for an extra burst of flavor.
Trust us; once you try these well-done cheesy fries, you won't go back to regular animal-style ever again.
2. Animal burger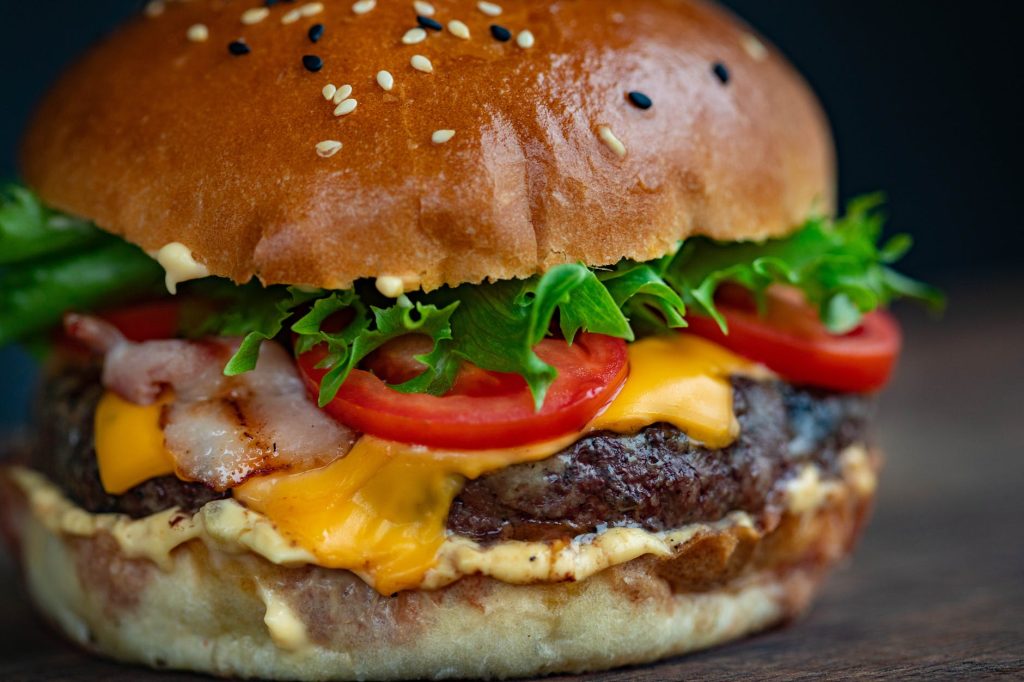 Big animal fry fan? Take it up a notch and order an animal burger. For this one, In-N-Out will flip your patty into the bun and then slab all the goodness of animal fries (minus the fries) on top: signature sauce, American cheese, and caramelized onions. You're welcome!
3. Root beer float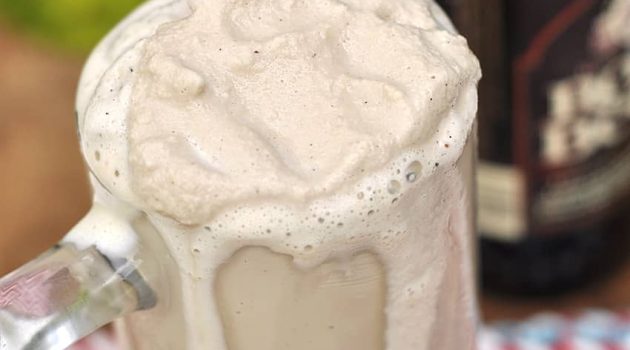 Are you craving something sweet and refreshing? Look no further than a classic root beer float! This delicious dessert has been a favorite for generations, and it's easy to see why.
The combination of creamy vanilla ice cream and fizzy root beer creates a unique flavor that is sure to satisfy your sweet tooth.
To make a root beer float, simply fill a glass about halfway with cold root beer. Then, add one or two scoops of vanilla ice cream on top. As the ice cream melts, it mixes with the root beer to create an irresistible blend of flavors and textures.
You can even add whipped cream or a cherry on top for an extra special treat.
But did you know that there are many variations of the classic root beer float? Some people like to use different flavors of soda or ice cream, such as chocolate or strawberry. Others prefer to add toppings like caramel sauce or sprinkles.
4. Extra salt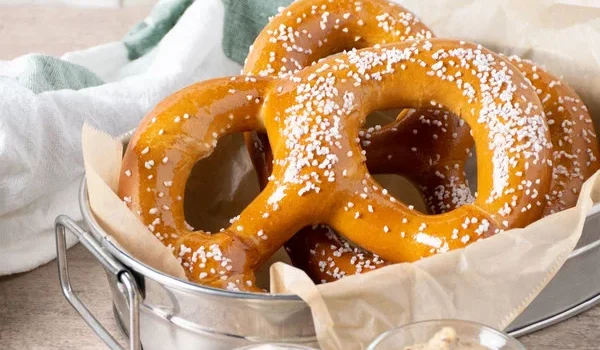 If you're unfamiliar with fast-food restaurant In-N-Out, you can ask for an extra-rare or well-done burger in a box that is specially marked on the menu.
5. Lemon up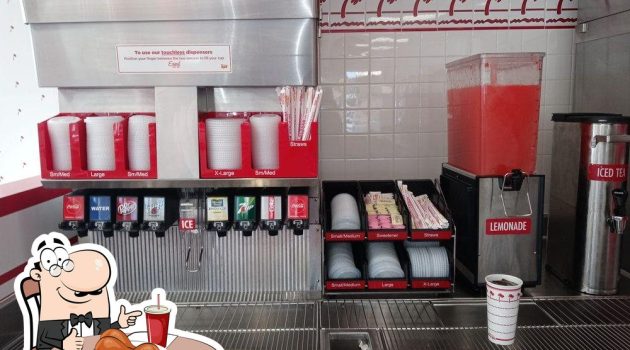 Lemon up your life with the vibrant and refreshing citrus fruit that is both delicious and healthy. Known for its zesty flavor, lemon has been used in cooking, cleaning, and medicine for centuries.
It's a superfood that packs a punch of nutrients such as vitamin C, fiber, and antioxidants that can help improve digestion, boost immunity, and promote glowing skin.
One of the easiest ways to incorporate lemon into your daily routine is by starting your day with a warm cup of lemon water.
Simply squeeze half a lemon into a glass of warm water and drink it on an empty stomach for an invigorating start to your morning. You can also add sliced lemons to your water bottle throughout the day for added flavor and hydration.
Lemon also makes a great addition to salads, marinades, dressings, sauces or desserts like lemon bars or lemon sorbet.
6. 4X4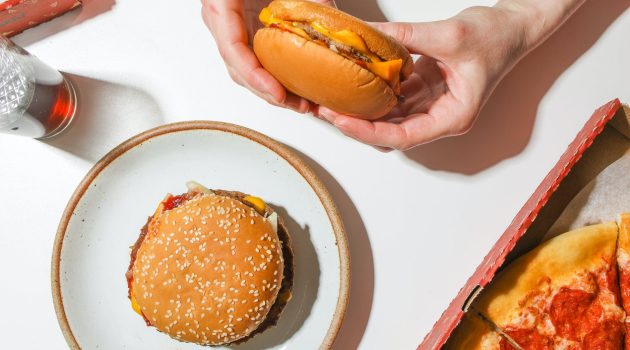 In the middle of the rest of the health spectrum, In-N-Out's meatiest item is its 4-4 (TWENTY FOUR).
You can order a meat patty combo of any size, but In-N-Out caps it off at four 4. Rumor has it that they had to because someone super ambitious tried to order a hundred 100.
7. Roadkill fries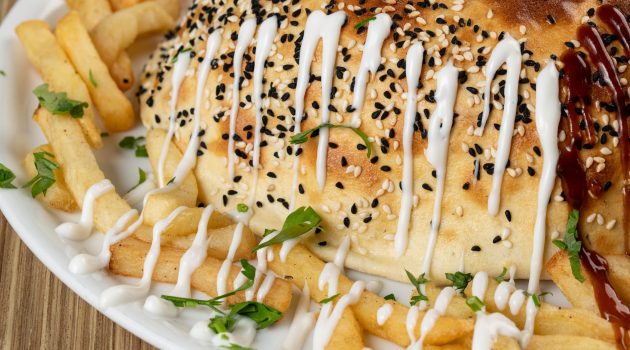 In-N-Out is a beloved fast-food chain that has been serving up juicy burgers and crispy fries for over 70 years. But did you know that there are some secret menu items that are not listed on the main menu?
These hidden gems offer a unique twist to your standard In-N-Out order, and one of these must-try items is none other than the Roadkill Fries.
Not for the faint of heart, the Roadkill Fries consist of a bed of crispy golden fries topped with melted cheese, grilled onions, and chopped up pieces of In-N-Out's famous double-double burger patty.
The result is an explosion of flavors in every bite – from the savory beef to the gooey cheese and sweet caramelized onions.
While not officially on the menu, ordering this secret item is easy.
8. Medium rare & well done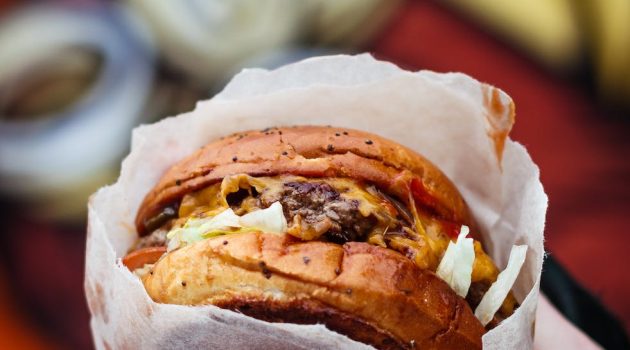 A non-standard modification of a burger at In-N-Out that isn't standard for other fast food restaurants is available if you prefer your hamburger either medium-rare or well-done.
9. Arnold Palmer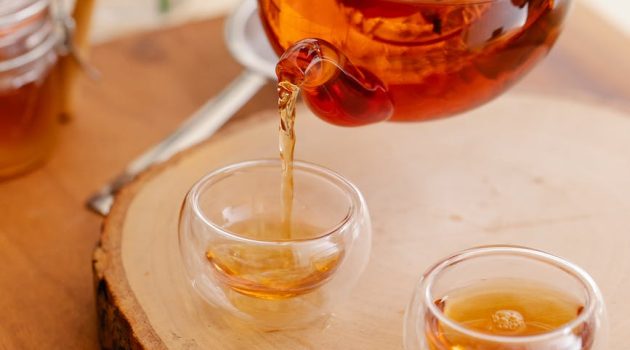 This sweet twist on classic lemonade, which In-N-Out is famous for, is made possible by In-N-Out's famous pink lemonade and homemade iced tea.
It's served self-service, but since the cashier hands over a cup, she will look at you like you know what you're doing. For best results, go 60 pink lemonade, 40 iced tea.
10. Neapolitan shake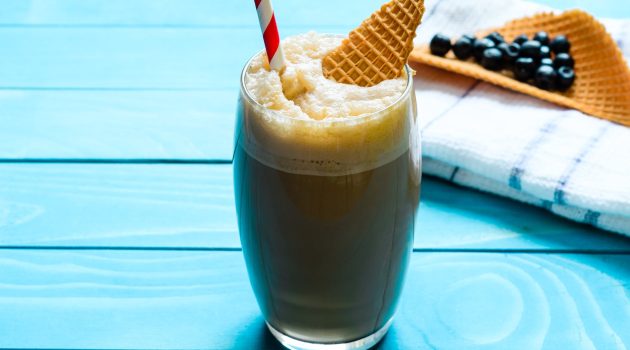 What a relief! In truth, this In-N-Out milkshake will give you one more reason to enjoy its delectable taste.
Instead of traditional chocolate, vanilla, or strawberry, the Neapolitan combines all three to create its sweetest secret.
11. Scooby snack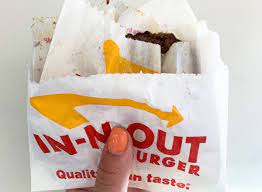 The hardest part of The Scooby Snack is just to order it. That secret menu item (with an entire storeful of delightful ways to call out in In-N-Out lines) is just a burger patty.
12. Cheesy fries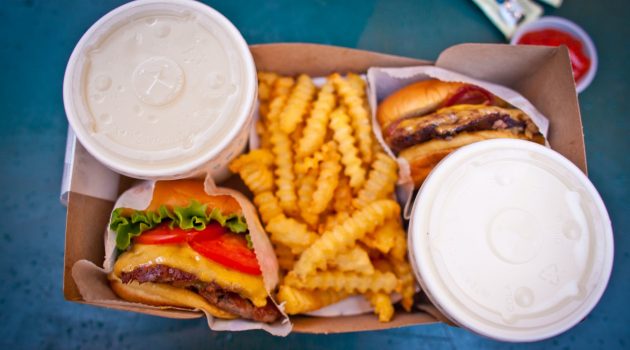 This isn't exactly on the menu, but, like the Animal Fries from In-n-Out's, In-N-Out's been known to keep this one on the drawing board.
Imaginable mounds of gooey American cheese coat the oodles of melted cheese in In-N-Out's famed cheesy fries.
13. Grilled cheese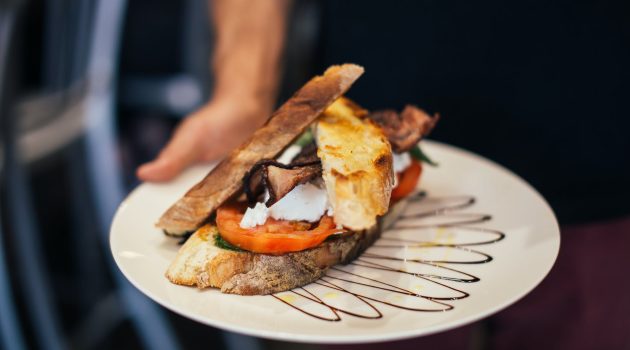 Grilled cheese lovers, rejoice! In-N-Out has a secret menu item that's sure to satisfy your cheesy cravings. The grilled cheese sandwich is made with the same freshly baked buns and melted American cheese as their classic burgers, but without the patty.
It's a simple yet delicious option for vegetarians or anyone looking for a lighter meal.
But that's not all – In-N-Out has several other hidden menu items worth trying. Animal style fries are smothered in their signature spread and topped with grilled onions, while protein-style burgers swap out the bun for lettuce wraps.
For those who want an extra kick of flavor, ask for chopped chilies or whole grilled onions on your burger.
It's no wonder why In-N-Out has become such a cult favorite among fast food chains. Their dedication to fresh ingredients and made-to-order meals sets them apart from their competitors.
14. Flying dutchman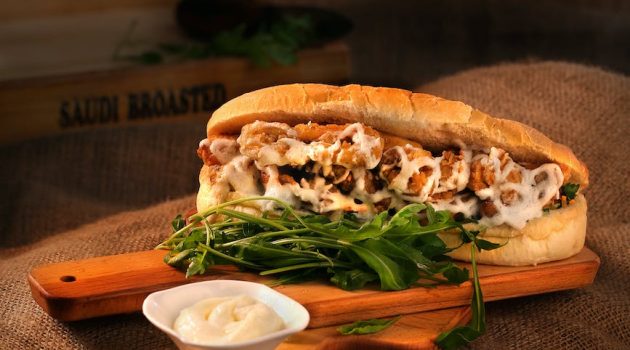 Traditional mythology-the Flying Dutchman-is based upon a ghost ship destined to voyage the ocean for eternity.
Urban reference-the two slices of cheese between those two burger patties-suggests that In-N-Out settled its name upon Dutch founder Harry Snyder, who was a big fan of digging into the oddly-shaped 2 2.
15. Animal fries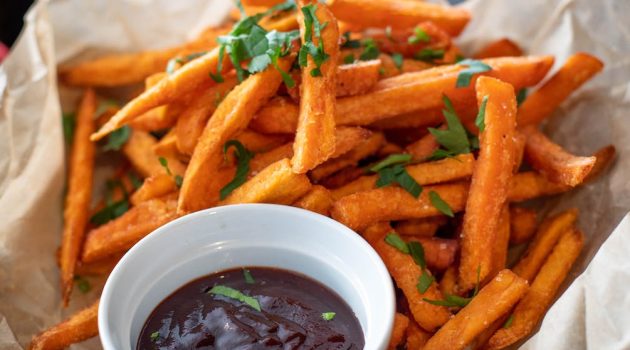 What is animal style in n out
In-N-Out is a beloved fast-food restaurant known for its classic menu items such as burgers, fries, and shakes. But did you know that there are also hidden menu items that are equally delicious?
One of these must-try hidden menu items is the animal fries. These fries are smothered in melted cheese, grilled onions, and In-N-Out's secret spread sauce.
The combination of flavors makes for a savory and satisfying snack or side dish that will leave you wanting more.
Despite being a secret item not listed on the regular menu, animal fries have gained a cult following among In-N-Out fans. They are perfect for sharing with friends or as a guilty pleasure indulgence when craving something extra cheesy.
If you're an adventurous foodie looking to try something new at In-N-Out, be sure to add animal fries to your order.
16. Mustard grilled patty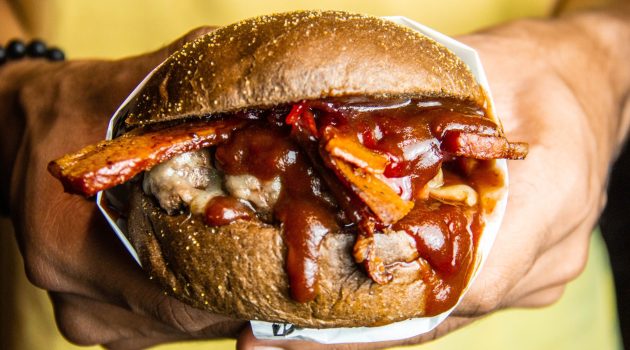 To add a kick of flavor to any ordinary hamburger, you can ask for your patty to be "mustard grilled." A spritz of mustard is place onto your patty, and it is grilled on it.
This is a particularly smart and Californian In-N-Out burger move. Far from boring your friends with monotone gestures, you'll sweep them off their feet by wowing them with this Alls-U-Can-Reel burger.
17. Protein-style burger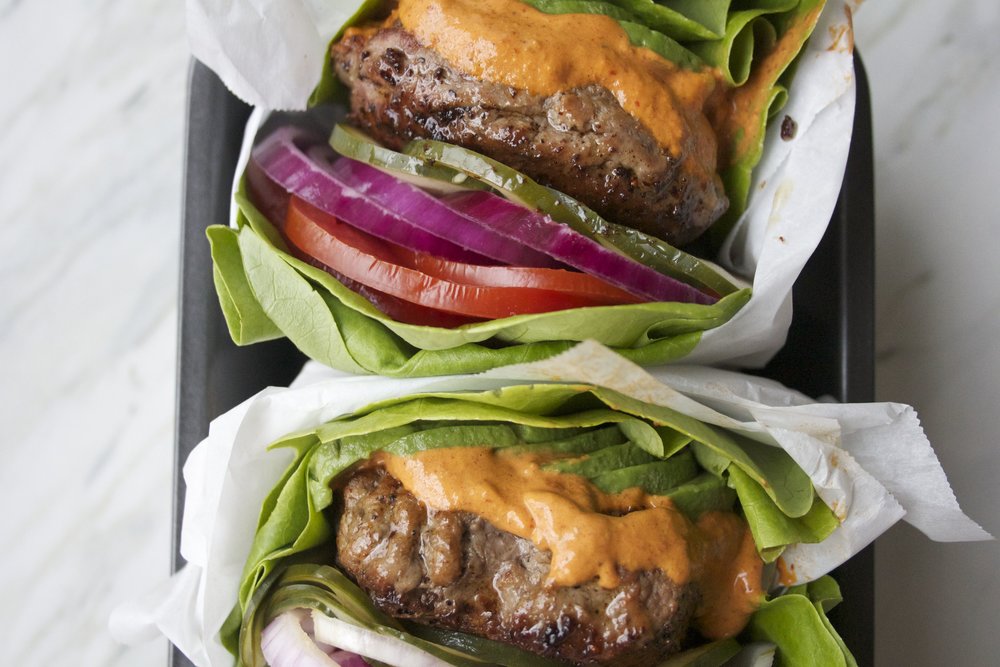 If you're a burger lover, chances are you've heard of In-N-Out. This iconic American fast food chain has been serving up juicy burgers since 1948 and has amassed a loyal following over the years.
While there are plenty of classic menu items to choose from, one item that stands out is the Protein-style burger.
The Protein-style burger is essentially a low-carb version of In-N-Out's classic cheeseburger.
Instead of being served on a bun, the patty is wrapped in lettuce leaves which serve as a refreshing contrast to the savory beef and gooey cheese. It's perfect for those who are watching their carb intake but still want to indulge in some delicious fast food.
One reason why this menu item is so popular is that it caters to various dietary needs without sacrificing flavor.
milkshakes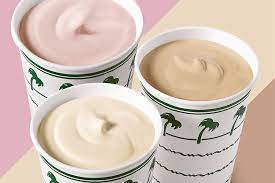 In-N-Out has been serving up its famous burgers since 1948, but it wasn't until the early 2000s that they added milkshakes to their menu. Today, customers can choose from three classic flavors: chocolate, vanilla or strawberry. Each milkshake is made with real ice cream and topped with whipped cream for an extra indulgent treat.
One of the things that sets In-N-Out's milkshakes apart from its competitors is the quality of ingredients used.
Frequently Asked Questions
in n out
In-N-Out is an American fast-food chain known for its delicious burgers and fries. This beloved restaurant has been serving customers since 1948, and today it has over 350 locations in the western United States.
In-N-Out's popularity can be attributed to a variety of factors, including its fresh ingredients, simple menu, and commitment to quality.
One of the most notable things about In-N-Out is that all of their food is made-to-order. This means that each burger patty is cooked when you order it, ensuring that you receive a fresh and juicy meal every time.
Additionally, In-N-Out uses only high-quality ingredients in their burgers, such as never-frozen beef and freshly sliced vegetables. The result is a burger that not only tastes amazing but also feels healthier than other fast-food options.
Another reason why people love In-N-Out is its secret menu.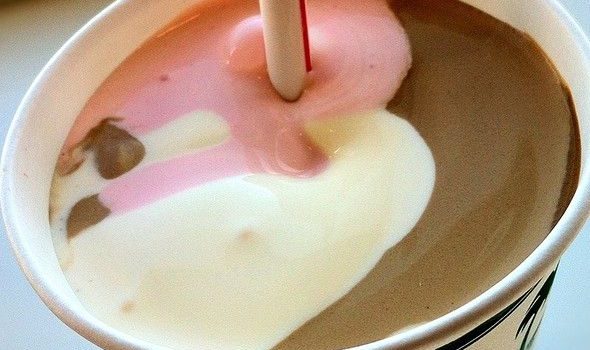 In n out burger
In-N-Out Burger is a fast-food restaurant chain that has become a cult favorite among burger aficionados. Known for their fresh, never-frozen beef and secret menu, In-N-Out has developed a loyal fanbase over the years.
The first In-N-Out location opened in Baldwin Park, California in 1948 and since then the chain has expanded to over 350 locations across the Western United States.
One of the things that sets In-N-Out apart from other fast food chains is their commitment to quality ingredients. All of their burgers are made with fresh beef that's never been frozen, and they only use real cheese.
They also make their own sauce in-house and hand-leaf each piece of lettuce that goes on their burgers. This attention to detail means that customers can always expect a fresh, delicious meal when they visit an In-N-Out location.
In n out menu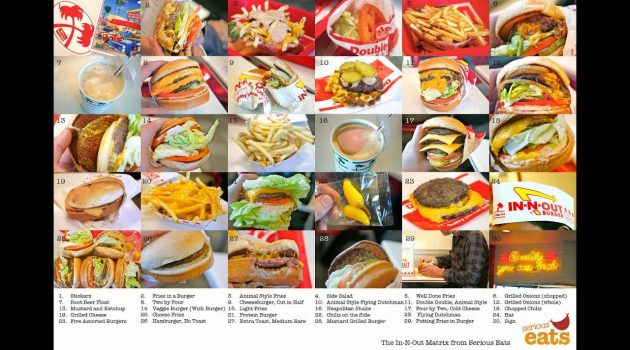 In-N-Out is a fast-food chain that has been serving delicious burgers since 1948. One of the most popular aspects of In-N-Out is their simple yet delectable menu, which has become a staple in the fast-food industry.
The secret of their menu lies in the use of fresh ingredients and a limited selection.
The menu at In-N-Out consists of three types of burgers: hamburger, cheeseburger, and double-double. These juicy burgers are made with 100% pure beef, and all the produce used on them is fresh and hand-cut daily.
The restaurant also offers a vegetarian option called "Grilled Cheese," which includes tomato, lettuce, onions, spread sauce, and two slices of American cheese on a toasted bun.
In addition to their mouth-watering burgers, In-N-Out's menu features french fries made from whole potatoes cut in-store every day.
In-N-Out NEAR ME
Are you craving for the mouthwatering burgers and fries from In-N-Out?
Well, you are in luck because there may be an In-N-Out near you! With over 350 locations across the United States, chances are high that you can satisfy your hunger pangs with their delicious food.
In-N-Out is a fast-food chain that has been serving its customers since 1948. Their menu features classic burgers made from fresh ingredients, crispy fries, and refreshing shakes.
The best thing about In-N-Out is that they keep it simple by offering a limited menu which ensures that every item on their menu is prepared to perfection.
Finding an In-N-Out near me has never been easier. You can use their official website or mobile app to locate the closest restaurant in your area.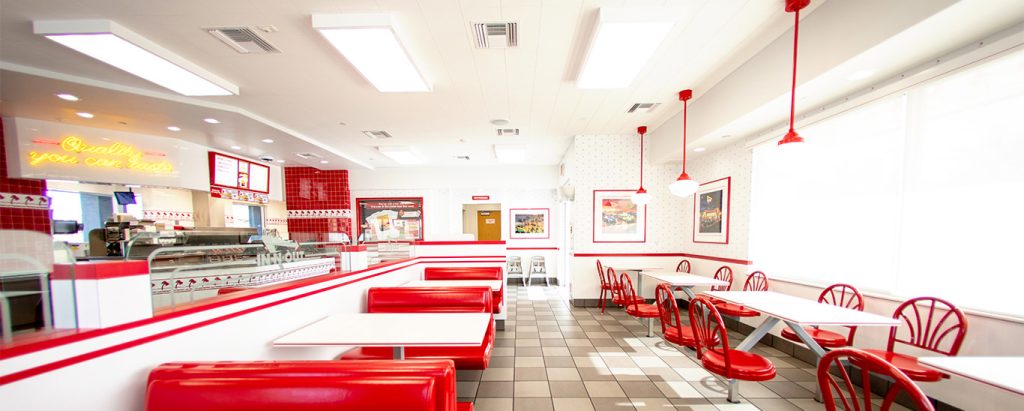 what states have in n out
In-N-Out Burger is one of the most beloved fast food chains in the United States. With its fresh ingredients and delicious burgers, it's no wonder that people crave In-N-Out's offerings.
But not everyone has access to this delectable eatery. So what states have In-N-Out? This article will explore the current availability of this beloved burger joint and discuss why some states don't (yet) have it.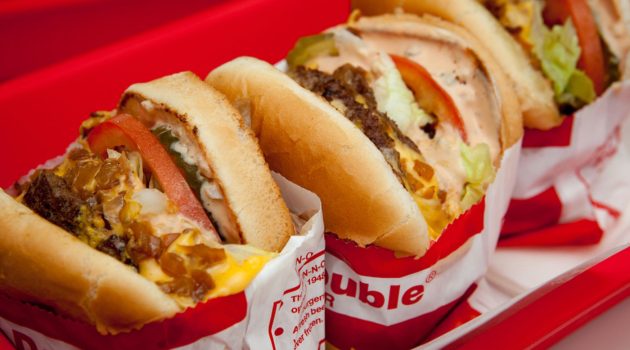 in n out hours
Most In-N-Out locations are open every day of the week from 10:30am until 1:00am. This means that you have plenty of time to grab a burger or some fries no matter what time of day it is.

Of course, there may be some exceptions such as holidays or special events where hours could vary slightly, so it's always best to check with your local In-N-Out location before heading out.
Overall, if you're looking for a tasty meal at any time between late morning and late night, chances are good that your local In-N-Out will be open and ready to serve up some delicious eats.
in n out delivery
In-N-Out is a beloved fast food chain known for its delicious burgers, fries, and milkshakes. For years, fans of the restaurant have been clamoring for delivery options so they can enjoy their favorite meals at home. Now, In-N-Out has finally answered these pleas by offering delivery services in select locations.

Customers can now place orders through the official In-N-Out website or mobile app and have their food delivered straight to their door. The delivery service is available during regular business hours and there's a minimum order amount required to qualify for delivery.

In addition to traditional menu items like burgers and fries, customers can also order off the secret menu which includes favorites like Animal Style burgers and fries cooked extra crispy.

in n out prices
The In-N-Out menu features classic items such as hamburgers, cheeseburgers, and french fries at reasonable prices.

For example, a Double-Double burger with two beef patties and two slices of cheese costs just under $4.00 in most locations. This price point makes it accessible for everyone to enjoy their famous burgers without breaking the bank.

However, while prices may vary slightly by location due to local taxes and other factors, In-N-Out remains committed to keeping its food affordable without sacrificing quality or taste.
in n out calories

The good news is that you can still enjoy your favorite In-N-Out meal without feeling guilty about the calories. For starters, you can opt for a protein-style burger that replaces the bun with lettuce leaves.

This will save you an extra 150 calories while still giving you all the juicy burger goodness. Additionally, ordering a single patty instead of a double or triple will also cut down on calories without compromising on taste.

Another way to manage your calorie intake at In-N-Out is by choosing your sides wisely.
Here are a few other suggested reads that you may enjoy.
The top 33 foods for keeping your kidney healthy
17 Healthy Eating Habits to Adopt in 2023
Healthy, Easy, Tender And Juicy Air Fryer Naked Chicken.
A Simple, Healthy Brown Rice Pilaf Recipe
Easy, Quick, And Juicy Air Fryer Hamburgers
17 Surprisingly Healthy Fast-Food Orders, According to Dietitians
Best Chicken Tortilla Soup Recipe With Rotisserie Chicken
33 Best Chinese Food You Need To Try 2023
Conclusion
In conclusion,In-N-Out is a beloved burger joint that has some secret menu items to tantalize your taste buds. From the Flying Dutchman to root beer floats, there's something for everyone.
If you're feeling adventurous, try the 3×3 or 4×4 – it's sure to fill you up with satisfaction. You can even customize your own secret menu item by asking for special modifications like grilled onions and extra spread.