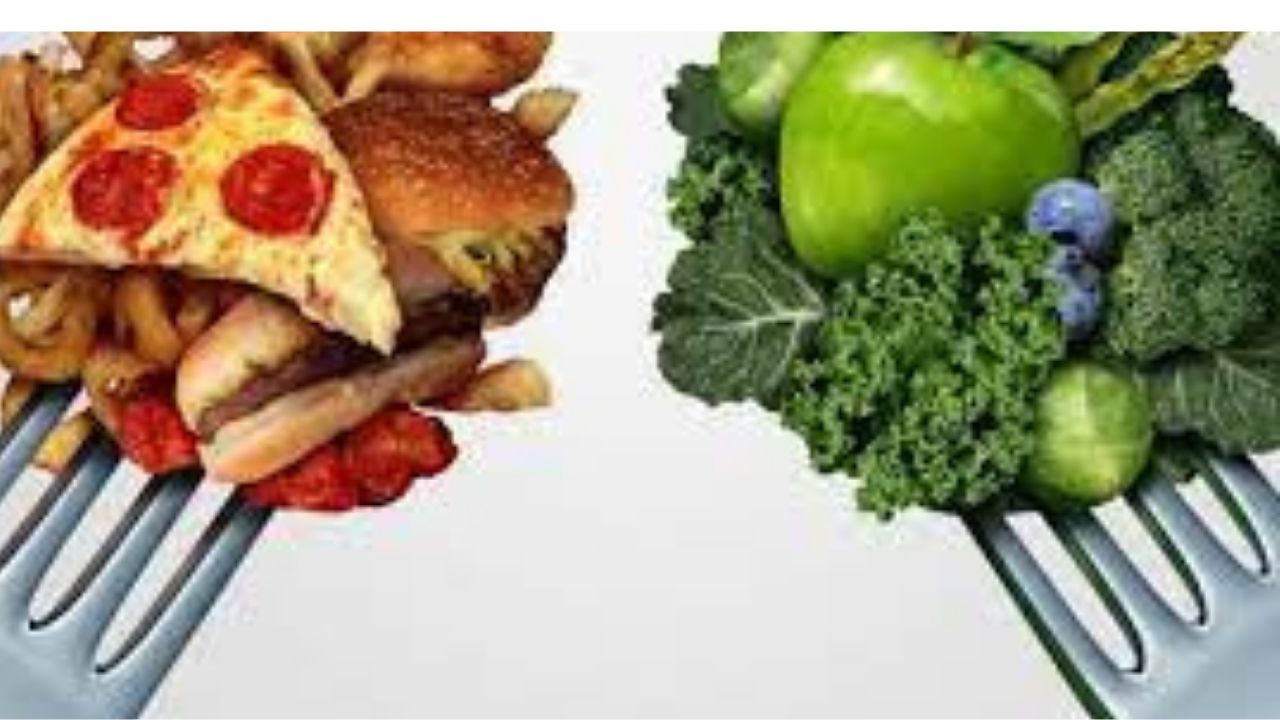 When was the last time you tried a new diet? Anyways, we have 17 healthy Eating Habits to Adopt in 2023. Kindly give yourself a good a treat.
You've probably tried it all, skipped sugar, keto, reduced fat, cut calories, and none of them were sustainable.
Here's the problem, diets don't work. What new strategies to help you change the way you think and your lifestyle to build lasting healthy habits that will enable you to eat nutritious and satisfying meals, maintain your optimal weight, and prevent major lifestyle disorders.
maintain your optimal weight and prevent major lifestyle disorders.
Instead of dieting, start making smarter and healthier lifestyle changes.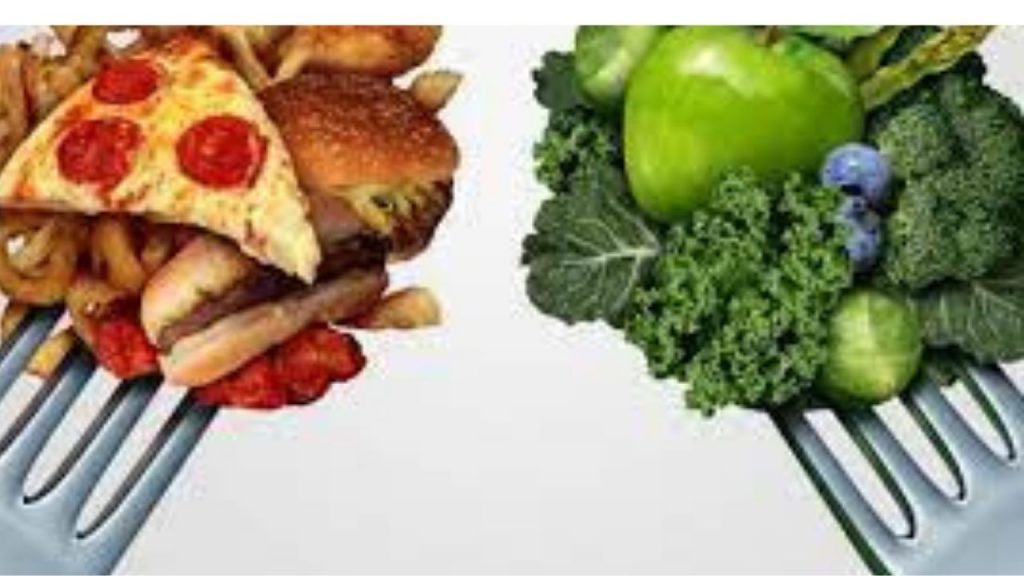 For many, adopting healthy eating habits has become a primary goal. If you have made this decision, we salute you. Developing healthy eating habits is critical to your overall health, and we believe you will have a better year in 2023 if you achieve this goal.
Anyways, take a look at our number of Healthy Eating Habits to Adopt in 2023
#1. Rearrange your kitchen.
"Put treats out of sight and off the counter. Put a fruit bowl right on the counter," Albers suggests.
A "mindful makeover" will help prevent cravings and give you a chance to really decide what your body wants and needs.
#2. Never let yourself become starving.
We all know how this goes. We get wrapped up in work, or kids, or whatever else is distracting us, and before you know it, it's 1 P.M. and you haven't eaten since 6 A.M.
When we're ravenously hungry, we give into not-so-healthy cravings, or binge on more than we need because our brains are telling us to EAT.
By planning out meals and snacks throughout the day, you can prevent this from happening.
#3. Whip out the measuring cups.

Most of us struggle with portion control, and many times, it's a total accident. We just don't know what a true portion size looks like.
"Take time on a Sunday and get out the measuring cups," Baumrind suggests. "Just get a basic idea of what a portion size looks like, so your eyes and stomach and brain are on the same page."
When you're familiar with how things look, then you can better eyeball it at restaurants and holiday parties.
Read this: Healthy Eating Habits to Adopt
#4. Use smaller plates.

Another way to control your share sizes? Only use smaller plates. "There's no reason you should need a 10-inch plate, you can use a salad bowl as a main dish," says Baumrind.
If you're going to a birthday party, use the larger plate for fruits and vegetables or salad and the smaller plate for starch and protein.
This way you can get close to the right amount for each nutrient without having to take out the measuring cups in the middle of the party (not recommended).
#5. Drink more water.
You need to stay hydrated all day every day, not just when it's hot outside or you're sweating at the gym. "When it's cold, we forget about it," says Baumrind.
Focus on making sure you're drinking enough water" using tricks like: If you drink a lot of sugary drinks, try replacing it with unsweetened seltzer water (if you're craving pimples) or fruit-infused water (hello, sugar eater).
#6. Eat vegetables first.
It's always a good idea to stock up on nutritious foods first. Eat more vegetables, add more micronutrients to your diet, avoid juice, and eat an early evening meal.
A diet, rich in vegetables and fruit can lower blood pressure, reduce the risk of heart disease and stroke, protect against some types of cancer, reduce the risk of eye and digestive problems, and have positive effects on blood sugar, which can stop appetite.
#7. Eat rainbow.
Each fruit and vegetable has different colors due to different minerals, vitamins, secondary botanicals, and antioxidants.
The more colors you paint on your plate, the more variety of nutrients you'll get. Plus, it keeps things fun so you don't get bored. Speaking of.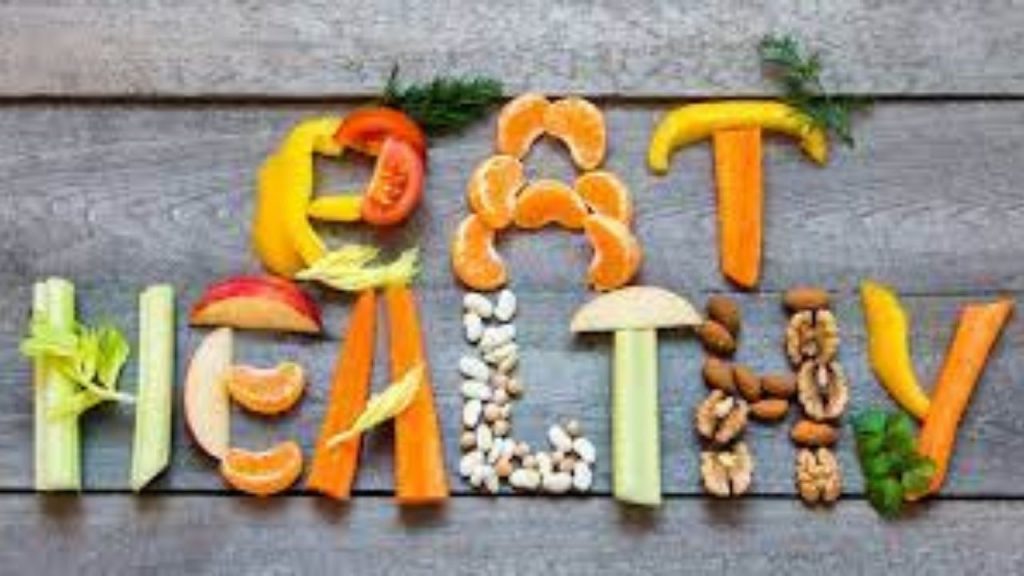 #8. Try new foods.
"It seems like we eat the same foods over and over. This limits our food supply," Albers says. "Be adventurous. Try new foods." You might just discover a new favorite species that you've been missing out on all along.
#9. Take care of your food.
Mindful eating means paying more attention to the way you eat, and being more present in order to make better food choices, says Albers. It's like "laying a solid foundation for a home," she explains.
Eating mindful eating will make it easier for you to develop new habits. Stop eating in front of the TV or computer, remove all distractions, and really pay attention to what you put on your plate and in your mouth.
You'll feel happier, stop eating when you're really full, and eventually make healthier choices.
#10. Prepare meals and snacks.
Meal preparation offers many benefits, from following healthy diets to saving money. Baumrind stresses the importance of preparing snacks, too.
You should have a basic idea of ​​what snacks you like and enjoy taking them with you, she suggests. "When you have a plan in advance, you tend to nibble better and make better decisions about what that snack is."
#11. Read the list before you go.
If you go out with friends, get into the habit of reading the menus before you go to the restaurant so you can get into a game plan.
The same goes for holiday parties – plan in your head the foods you'll pick first and which you can give up (aka the things you don't really like, just eat because they are classic party dishes). "You may not be perfect, but at least you are better than going in without a plan.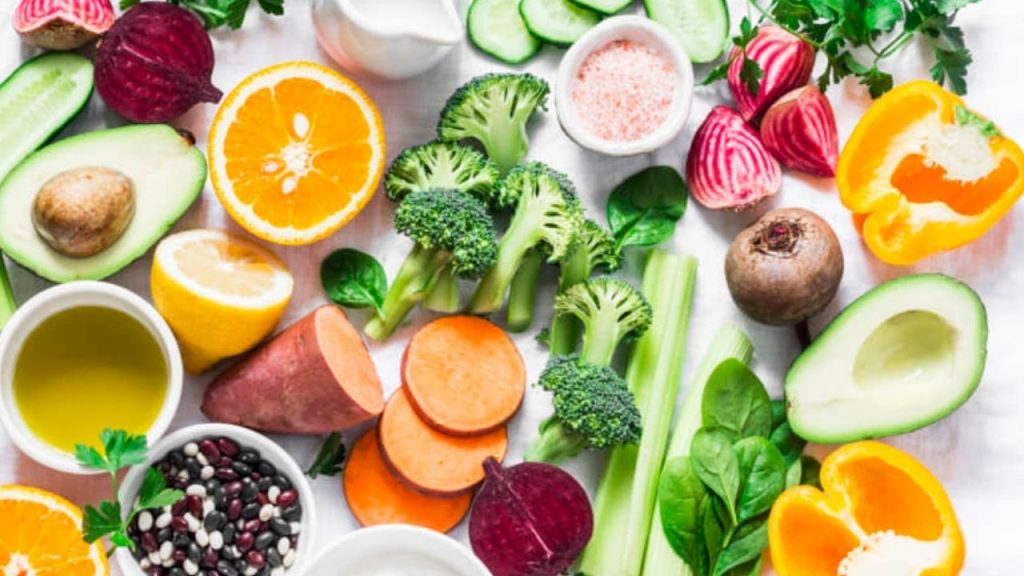 #12. Go semi-finished.
Ask a friend to share an app or split a starter and starter so you can try more than one thing that looks good. Plus, sharing a meal means eating more mindfully or risking being the one who grabbed the best parts.
#13. Don't get ready to eat.
Eating should be a positive experience. Fill up your body and hope you enjoy the taste in the process. Do you want to eat this cookie? Eat that cookie! I love this biscuit! Enjoy it and be glad you did.
#14. Don't give up your favorite foods.
There's no need to completely give up your favorite feelings of guilt as long as you can reduce their portion sizes.
#15. Don't eat boring food.
Cook vegetables in a way that suits your taste.
Preparation and Storage – Shop for healthy foods and prepare your meals in advance to make it easier for you to eat foods that are good for you.
Lunch Like Kings Eat your biggest meal at noon. When digestion is at its peak.

#16. Get rid of food guilt
eat with pleasure and without judgment, which can sometimes lead to overeating
Know where your snacks are – rest assured that you'll have snacks around you throughout the day because leaving the office often leads to poor decisions.
Always make a plan – Plan what you order at the restaurant and make sure it is balanced.
Forget about counting calories – it's important to focus on healthy foods and eat smaller portions that will keep you feeling full over time.
#17. Always make a plan
Plan what you order at the restaurant and make sure it is balanced.
Forget about counting calories – it's important to focus on healthy foods and eat smaller portions that will keep you feeling full over time.
Reasons Why you should adopt good eating habits
Reasons are for a healthy living
For your immune system to fight against diseases.
To gain enough nutrient
In order to avoid running stomach
It helps and saves time for you
Foods you might love try at home
What is the healthiest diet for humans 2023?
The future of human health is constantly evolving. As science continues to make groundbreaking discoveries, the question of what constitutes a healthy diet for humans in 2023 remains at the forefront of the conversation.
In recent years, nutrition experts have developed guidelines that provide specific advice on which foods to eat and which dietary habits should be avoided. With this in mind, there are several key points to consider when determining what is the healthiest diet for humans in 2023.
First and foremost, it's important to focus on eating whole foods such as fruits, vegetables, lean proteins, and healthy fats like nuts and seeds.
These nutrient-dense foods will help provide essential minerals and vitamins that our bodies need for optimal health.
Additionally, reducing or eliminating processed foods from one's diet can significantly reduce overall levels of inflammation within the body while promoting better mental and physical wellness.
How to be healthy in 2023?
In conclusion,living a healthy lifestyle in 2023 can be achieved if you make the right changes.
1. Eating a balanced diet, exercising regularly, getting plenty of rest and relaxation, and maintaining mental and emotional wellbeing are all essential components of health.
2. Having an organized and consistent schedule is key to staying motivated and ensuring that your routine is healthy for your body and mind.
3. Finally, it's important to remember that everyone has different needs for maintaining their health; what works for one person might not work for another.
How can I eat healthy at 17?
In conclusion,eating healthy at 17 is not as difficult as it may seem. By following the tips provided in this article, such as eating breakfast, avoiding processed foods and checking labels to ensure you are getting enough vitamins and minerals, you can make healthy eating part of your daily routine.
Making nutritious choices early in life can help you establish good habits that will follow you into adulthood. Finally, keep in mind that it is OK to indulge once in a while – just be sure to practice moderation and balance.
Good eating habits for kids
In conclusion,encouraging good eating habits in children is an important part of setting them up for success. It's important to provide healthy meals and snacks, teach nutrition literacy, and model positive behavior.
Setting limits on sugary treats, fast foods, and other unhealthy options can help kids understand what healthy eating looks like. There are lots of creative and fun ways to make healthy eating enjoyable for kids as well as adults.
With a little effort and some support from parents, children can develop lifelong healthy eating habits.
How can I be healthy in the future?
Promote active play. At least one hour of daily activity helps promote overall health and weight control. …
Serve up a diet rich in fruits and veggies. …
Get them into grains. …
Save them from sunburns. …
Set the tone for a tobacco-free tomorrow. …
Get their HPV shots.
In conclusion,making healthy choices now will set you up for a healthier future. Start by eating an increase of fruits and vegetables along with lean proteins, cutting down on sugary and processed foods.
Incorporating physical activity into your daily routine is also important for overall health and can be as simple as taking a walk or doing some stretches at home. Make sure to get regular checkups from your doctor so any health issues are caught early before they become more serious.
Healthy Eating Habits to Adopt: Number one is to cook vegetables in a way that suits your taste, Try new foods, know where you snack on, Plan what you order at the restaurant, and Don't give up your favorite foods.