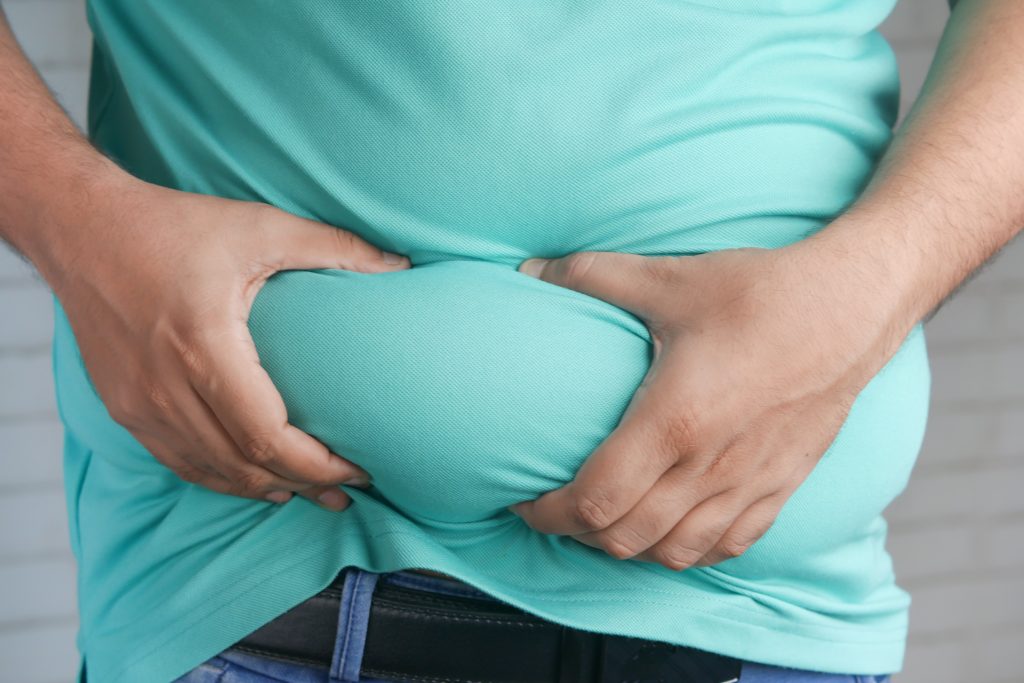 Today, we're diving into a topic that many of us can relate to: losing belly fat. Beyond being a cosmetic concern, excess belly fat holds much more significance for our overall health and well-being.
Carrying excess weight around the midsection, particularly in the abdominal region, is associated with a higher risk of developing various health problems. Research has consistently linked belly fat to an increased risk of heart disease, type 2 diabetes, high blood pressure, and even certain types of cancers.
Even worse, visceral fat, which accumulates deep within the abdominal cavity and surrounds vital organs, can release inflammatory substances that further contribute to health complications.
Factors Contributing to Belly Fat Accumulation
Understanding the factors that contribute to belly fat accumulation is crucial for developing an effective plan to combat it. While genetics and hormones play a role, the primary culprits are often unhealthy lifestyle choices.
Sedentary habits, poor dietary choices, inadequate sleep, and chronic stress are all factors that can contribute to the stubborn presence of belly fat.
It's important to note that belly fat does not selectively accumulate in one area solely due to targeted exercises. Fat loss occurs throughout the body in a systemic manner. However, certain exercises can help tone the underlying muscles, leading to a more defined midsection as fat is burned overall.
Importance of Combining Exercise with a Healthy Diet for Effective Results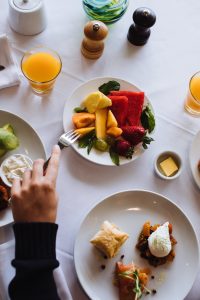 When it comes to losing belly fat, exercise alone is not enough. While it's true that exercise plays a vital role in burning calories and fat, the key to successful and sustainable belly fat loss lies in the combination of regular physical activity and a healthy, balanced diet.
Exercise helps create a calorie deficit, promoting fat loss throughout the body, including the abdomen. However, without proper nutrition, it can be challenging to achieve significant and long-lasting results.
A healthy diet should focus on whole, unprocessed foods, including plenty of fruits, vegetables, lean proteins, whole grains, and healthy fats. Reducing intake of sugary beverages, refined carbohydrates, and processed foods is also essential for shedding belly fat.
By combining exercise and a nutritious diet, you create a powerful synergy that supports your weight loss efforts. Regular physical activity helps boost your metabolism, while a healthy diet provides the necessary nutrients for energy and recovery. This holistic approach ensures you're addressing both the underlying causes of belly fat accumulation and promoting overall wellness.
In the upcoming sections, we'll delve into the best exercises to lose belly fat, empowering you with effective workout routines to help you achieve your fitness goals. Remember, a healthy lifestyle is a journey, so let's embark on it together and discover the amazing benefits of shedding that unwanted belly fat!
Understanding Belly Fat
When it comes to belly fat, it's important to understand the two main types: subcutaneous fat and visceral fat. Subcutaneous fat is the fat that lies just beneath the skin. It's the pinchable, squishy fat that you can feel when you press your hand against your belly. While subcutaneous fat may be a concern for some in terms of appearance, it poses fewer health risks compared to visceral fat.
On the other hand, visceral fat is the more dangerous type of fat that accumulates deep within the abdominal cavity, surrounding vital organs such as the liver, pancreas, and intestines. Unlike subcutaneous fat, visceral fat cannot be pinched and is often referred to as "belly fat."
This fat is metabolically active and produces hormones and inflammatory substances that can wreak havoc on your health if accumulated in excess.
The Health Risks Associated with Excess Belly Fat
Excess belly fat is not just a cosmetic concern; it's a serious health issue. Studies have consistently shown that individuals with higher levels of belly fat are at an increased risk of developing a range of health problems. Here are some of the health risks associated with excess belly fat:
Heart Disease: Belly fat has been linked to an increased risk of heart disease, including heart attacks, strokes, and high blood pressure. Visceral fat releases fatty acids into the bloodstream, affecting cholesterol levels and impairing cardiovascular health.
Type 2 Diabetes: The presence of excess belly fat is strongly associated with insulin resistance and the development of type 2 diabetes. Visceral fat releases hormones that interfere with insulin's ability to regulate blood sugar levels effectively.
Metabolic Syndrome: Belly fat is a key component of metabolic syndrome, a cluster of conditions that includes high blood pressure, elevated blood sugar levels, abnormal cholesterol levels, and increased abdominal fat. Together, these factors significantly increase the risk of cardiovascular disease and diabetes.
Certain Cancers: Excess belly fat has been linked to an increased risk of developing cancers such as breast, colon, and pancreatic cancer. The inflammatory substances released by visceral fat can promote the growth of cancer cells.
Factors Influencing Belly Fat Accumulation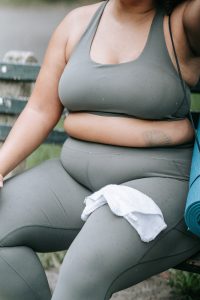 Several factors can contribute to the accumulation of belly fat. While genetics and hormones play a role, lifestyle choices have a significant impact on belly fat formation. Here are some common factors influencing belly fat accumulation.
Poor Diet: Consuming a diet high in processed foods, sugary beverages, and refined carbohydrates can contribute to weight gain and belly fat accumulation. These foods tend to be high in calories, unhealthy fats, and added sugars, promoting fat storage.
Sedentary Lifestyle: Leading a sedentary lifestyle with little to no physical activity can lead to weight gain and an increase in belly fat. Lack of exercise slows down metabolism, making it easier for fat to accumulate.
Chronic Stress: Chronic stress can trigger the release of cortisol, a hormone that promotes fat storage, especially in the abdominal region. High levels of cortisol contribute to increased visceral fat deposition.
Inadequate Sleep: Poor sleep habits, such as insufficient sleep duration or poor sleep quality, can disrupt hormones that regulate appetite and satiety, leading to weight gain and belly fat accumulation.
Understanding these factors can help you make informed decisions to tackle belly fat. In the next sections, we'll explore the best exercises and lifestyle strategies to help you shed that stubborn belly fat and improve your overall health and well-being.
Cardiovascular Exercises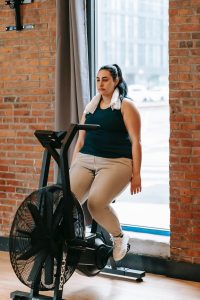 Benefits of Cardio Exercises in Burning Overall Body Fat
Cardiovascular exercises, also known as aerobic exercises, are an integral part of any effective belly fat loss plan. These exercises get your heart rate up and increase your breathing, leading to numerous benefits for your overall health and fat burning. Here are some key benefits of incorporating cardio exercises into your routine:
Calorie Burning: Cardio exercises are excellent calorie burners, helping you create a calorie deficit, which is essential for fat loss. By burning calories during your workout and increasing your overall energy expenditure, cardio exercises contribute to shedding excess body fat.
Increased Metabolism: Regular cardio workouts can boost your metabolism, both during the exercise itself and throughout the day. This means that even after you've finished your workout, your body continues to burn calories at a higher rate, promoting fat loss.
Improved Cardiovascular Health: As the name suggests, cardiovascular exercises are great for your heart health. They strengthen your heart muscle, improve circulation, and lower blood pressure, reducing the risk of cardiovascular diseases.
How Cardio Exercises Target Belly Fat
While it's not possible to spot-reduce fat in specific areas of the body, including the belly, cardio exercises play a crucial role in overall body fat reduction, which includes belly fat. When you engage in cardiovascular workouts, your body taps into its stored fat reserves for energy, including the fat stored around your abdomen.
The best part is, belly fat, particularly visceral fat, is highly responsive to cardiovascular exercises. As you perform cardio exercises, your heart rate increases, leading to a higher calorie burn and fat oxidation.
Over time, as you reduce your overall body fat percentage, you'll notice a reduction in belly fat as well.
Examples of Effective Cardiovascular Exercises: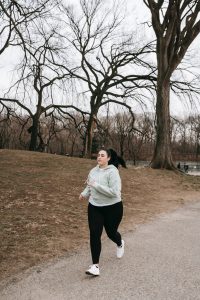 Running or Jogging: Running or jogging is a fantastic cardio exercise that can be done outdoors or on a treadmill. It is accessible to most people and requires minimal equipment. Start with a comfortable pace and gradually increase your speed and distance over time.
Cycling: Cycling, whether outdoors or on a stationary bike, is a low-impact cardio exercise that engages the leg muscles while getting your heart rate up. It provides a great aerobic workout and can be incorporated into your daily routine as a mode of transportation or as a recreational activity.
Swimming: Swimming is a full-body workout that is gentle on the joints. It engages multiple muscle groups, improves cardiovascular fitness, and promotes calorie burning. Whether you choose freestyle, breaststroke, or any other stroke, swimming is an excellent choice for a cardio exercise.
High-Intensity Interval Training (HIIT): HIIT is a form of cardio exercise that involves short bursts of intense activity followed by brief recovery periods. It's a highly effective way to burn calories and fat in a shorter amount of time. HIIT workouts can include exercises like sprinting, jumping jacks, burpees, and mountain climbers.
Incorporating these cardiovascular exercises into your fitness routine will not only help you burn calories and reduce body fat, but also contribute to your overall health and well-being. Remember to start gradually, listen to your body, and gradually increase the intensity and duration of your workouts as your fitness level improves.
Core-Specific Exercises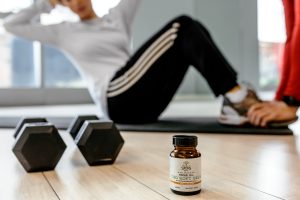 The Role of Core Exercises in Targeting Abdominal Muscles
When it comes to toning and strengthening your abdominal muscles, core exercises are essential. The core refers to the muscles in your abdomen, lower back, and pelvis, including the rectus abdominis (the "six-pack" muscles), obliques, transverse abdominis, and erector spinae. Core exercises specifically target these muscles, providing a range of benefits:
Improved Stability and Balance: A strong core is crucial for maintaining stability and balance in everyday activities and sports. Core exercises help enhance your body's ability to stabilize and support your spine, improving overall balance and reducing the risk of injury.
Enhanced Posture: Weak core muscles can contribute to poor posture, leading to back pain and discomfort. By strengthening the muscles in your abdomen and lower back, core exercises promote better posture and spinal alignment.
Functional Strength: Core exercises engage the muscles responsible for bending, twisting, and rotating movements. By strengthening these muscles, you'll experience improved functional strength for daily activities like lifting, carrying, and bending.
How Core Exercises Contribute to Reducing Belly Fat
While it's important to note that spot reduction of fat is not possible, core exercises play a vital role in reducing overall body fat, including belly fat. By engaging the large muscles in your core, these exercises burn calories and increase your metabolic rate, supporting the fat-burning process. Additionally, as you build muscle through core exercises, your body becomes more efficient at burning fat even during periods of rest.
A strong core can also improve your posture and alignment, which can make your abdomen appear flatter and more toned. By developing the muscles in your core, you create a firmer foundation that can help reduce the appearance of belly fat.
Examples of Effective Core Exercises
Bicycle Crunches: Bicycle crunches target the rectus abdominis, obliques, and hip flexors. Lie on your back, bring your knees up to a 90-degree angle, and place your hands behind your head. Alternate touching your elbow to the opposite knee while extending the other leg in a cycling motion.
Reverse Crunches: Reverse crunches focus on the lower abdominal muscles. Lie on your back with your knees bent and feet off the ground. Contract your abs, lift your hips off the floor, and bring your knees toward your chest. Lower your legs back down to the starting position.
Mountain Climbers: Mountain climbers are a dynamic exercise that engages the entire core. Start in a plank position, with your hands directly under your shoulders. Alternate bringing your knees in toward your chest, as if you are running in place.
Pilates Exercises: Pilates incorporates a variety of exercises that target the core muscles, including the popular "Hundreds" exercise, plank variations, and the Pilates roll-up. These exercises focus on strength, stability, and flexibility of the core.
Stability Ball Exercises: Stability balls add an element of instability, challenging your core muscles even further. Examples include stability ball crunches, stability ball pikes, and stability ball Russian twists.
Incorporating these core exercises into your fitness routine will help you strengthen and tone your abdominal muscles, contributing to a flatter and more defined midsection. Remember to maintain proper form, breathe deeply throughout each exercise, and gradually increase the intensity as your core strength improves.
Tips for Effective Belly Fat Loss
Importance of Consistency and Regularity in Exercising
Consistency and regularity are key when it comes to losing belly fat. While it's tempting to seek quick fixes or engage in sporadic bursts of exercise, sustainable results require a consistent effort. Here's why consistency matters:
Building Momentum: Consistent exercise builds momentum and helps create a habit. When you make physical activity a regular part of your routine, it becomes easier to stick with it over the long term.
Increasing Calorie Burn: Regular exercise ensures that you're consistently burning calories and creating a calorie deficit, which is crucial for fat loss. Aim for at least 150 minutes of moderate-intensity aerobic exercise or 75 minutes of vigorous-intensity exercise per week, in addition to strength training.
Maintaining Muscle Mass: Consistent exercise, including strength training, helps preserve and build lean muscle mass. This is important because muscle tissue burns more calories at rest than fat tissue, contributing to a higher metabolic rate.
Incorporating Healthy Eating Habits to Support Fat Loss
Exercise alone is not enough to achieve significant belly fat loss. Pairing your workouts with a healthy diet is crucial for optimal results. Here are some tips for incorporating healthy eating habits:
Focus on Whole Foods: Base your meals around whole, unprocessed foods such as fruits, vegetables, lean proteins, whole grains, and healthy fats. These nutrient-dense foods provide essential vitamins, minerals, and fiber while being lower in calories.
Control Portion Sizes: Be mindful of portion sizes to avoid overeating. Use smaller plates, listen to your body's hunger and fullness cues, and consider tracking your food intake to ensure you're staying within your calorie goals.
Include Protein in Every Meal: Protein is important for muscle growth, repair, and satiety. Include lean sources of protein like chicken, fish, tofu, Greek yogurt, or legumes in each of your meals to help you feel satisfied and maintain muscle mass.
Limit Added Sugars and Processed Foods: Minimize your consumption of sugary beverages, sweets, and processed foods. These items are typically high in calories, unhealthy fats, and added sugars, which can contribute to weight gain and belly fat accumulation.
The Significance of Managing Stress Levels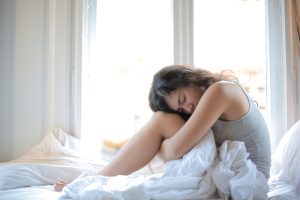 Stress can contribute to belly fat accumulation through hormonal imbalances and emotional eating. Managing stress levels is crucial for overall well-being and effective belly fat loss. Here are some strategies to reduce stress:
Practice Relaxation Techniques: Engage in activities that promote relaxation, such as deep breathing exercises, meditation, yoga, or taking regular breaks to do something you enjoy.
Get Adequate Sleep: Prioritize quality sleep, aiming for 7-9 hours per night. Sufficient sleep promotes hormonal balance, reduces cravings, and supports overall health.
Engage in Physical Activities You Enjoy: Find activities that help you relieve stress and boost your mood. Whether it's walking, dancing, hiking, or playing a sport, regular physical activity can have a positive impact on stress levels.
Seek Support: Reach out to friends, family, or a therapist for support. Talking about your stressors and finding healthy coping mechanisms can be beneficial in managing stress and emotional eating.
Tracking Progress and Making Necessary Adjustments
Tracking your progress is essential to stay motivated and make necessary adjustments to your exercise and diet plans. Here's how you can track your progress effectively:
Measure Your Waist: Regularly measure your waist circumference to track changes in belly fat. This can be a helpful indicator of progress, even if the scale doesn't show immediate changes.
Keep a Food Diary: Track your food intake to become more aware of your eating habits. This can help you identify areas where you can make healthier choices and control your calorie intake.
Monitor Fitness Improvements: Note changes in your fitness levels, such as increased strength, improved endurance, or better flexibility. These improvements indicate progress, even if you don't see immediate changes in belly fat.
Adjust as Needed: If you're not seeing the desired results, don't get discouraged. Consult with a healthcare professional or a registered dietitian to evaluate your current routine and make any necessary adjustments to your exercise or diet plan.
Remember, sustainable belly fat loss takes time and consistency. Be patient with yourself and celebrate small victories along the way. With a balanced approach to exercise, healthy eating habits, stress management, and diligent tracking of progress, you'll be on your way to achieving your belly fat loss goals.
Holistic Approach to Belly Fat Loss
It's important to remember that losing belly fat requires a holistic approach. Combining regular exercise, including cardiovascular and core-specific workouts, with a healthy diet and stress management techniques is essential for optimal results. By addressing multiple factors simultaneously, you'll enhance your chances of success and long-term maintenance.
Conclusion
Now that you have a better understanding of the exercises and strategies involved in losing belly fat, it's time to take action and embark on your fitness journey. Remember, it's never too late to start prioritizing your health and well-being. Stay consistent, be patient, and believe in yourself. With dedication and perseverance, you can achieve your goals and enjoy the benefits of a healthier, fitter body.
So, let's get started! Lace up your sneakers, fuel your body with nutritious foods, manage stress levels, and make each day a step towards a stronger, leaner, and happier you. Your journey to a flatter belly begins now.
Frequently Asked Questions
Do sit ups burn belly fat?
Sit ups are a great way to build strength and tone your abdominal muscles, but they won't necessarily help you burn belly fat. To reduce fat in the abdominal area, it's important to focus on overall weight loss by eating a healthy diet and increasing physical activity. Eating fewer calories than you burn is the key to losing weight. Making sure that you're getting enough protein in your diet can also help with weight loss. In addition to eating right and exercising, getting plenty of sleep and reducing stress can help you reach your weight loss goals.
How can I reduce my waist size?
Reducing your waist size is achievable with a combination of diet and exercise.
First, focus on eating healthy whole foods like fruits, vegetables, lean proteins, and complex carbohydrates. Avoid processed foods and added sugars as much as possible. Eating smaller meals more frequently throughout the day can also help reduce your waist size by keeping your metabolism active.

In addition to dietary changes, you should also incorporate regular exercise into your routine. Cardiovascular exercises like running or biking are great for burning calories and fat while strengthening your core muscles. Incorporating strength training exercises that target the abdominal muscles can help you tone up even further. Aim for at least three days of exercise per week to see results.
Does squats burn belly fat?
Yes, squats can help you burn belly fat. Squats are a compound exercise that work multiple muscle groups and increase your heart rate, which can help you burn calories and ultimately reduce body fat. Additionally, squats target your core muscles, which helps to strengthen your abdominal muscles and give you a more toned midsection.
To maximize the effectiveness of squats in burning belly fat, it is important to combine them with other exercises that target the abdomen and back as well as cardio activities such as running or swimming. This will help you create an overall workout regimen that will help you burn calories and reduce body fat all over. Additionally, eating a balanced diet full of healthy proteins, complex carbohydrates, fruits and vegetables can also help you reach your goals faster.
Can lemon water reduce belly fat?
Lemon water may not directly reduce belly fat, but it can be a helpful addition to an overall weight loss plan. Lemons are low in calories and high in vitamin C, which can help support the immune system and increase energy levels. Drinking lemon water can help promote hydration and provide a feeling of fullness that may discourage overeating.
How long does it take to lose stomach fat?
How long it takes to lose stomach fat depends on a variety of factors, including your current weight, diet, and exercise routine. Generally speaking, it can take anywhere from several weeks to several months to lose significant amounts of stomach fat.

To maximize your results, it's important to focus on both diet and exercise. Eating a healthy, balanced diet that is low in calories and high in protein will help you burn fat more efficiently.
What can I drink to lose belly?
Losing belly fat requires a combination of healthy eating and regular exercise. While there are no miracle drinks that will cause you to lose belly fat, there are certain beverages that can help support your weight-loss goals.

One of the best drinks to consume for weight loss is water. Staying hydrated helps keep your metabolism running efficiently and can even help reduce hunger cravings. Drinking a glass of water before meals can also help you feel fuller faster, which may lead to consuming fewer calories overall.
Green tea is another great beverage to incorporate into your diet if you're looking to lose belly fat. Green tea contains powerful antioxidants called catechins, which have been linked with improved metabolic health and increased fat burning.
Related articles
30 Best healthy lunch ideas for weight loss
Chicken Protein Breakdown: Calories and Macros of Every Cut in Detail
Unveiling the Nutritional Marvels: Exploring the Remarkable Health Benefits of Cashews
6 Natural Remedies for Digestive Issues: Find Relief Naturally
Is Eating Canned Chicken Safe? Find Out How It Alters Your Body