If you're looking for a delicious way to change up your meal routine, look no further than these 29 popular Italian foods! From classics like spaghetti and meatballs to more unique dishes like chicken parmigiana, there's something for everyone on this list.
And trust us, your mouth will be watering after just one glance. So what are you waiting for? Start exploring all the amazing flavors that Italy has to offer.
Italian foods are some of the most popular in the world. They represent a long-standing culinary culture of Europe and the world. Italy is the cradle of ancient civilization, and its famous cuisine is a reflection of the country's wonderful culture.
Italian food is known for its use of fresh ingredients, simple recipes, and delicious flavors. The country's diverse landscape also lends itself to a variety of different dishes.
If you're planning a trip to Italy or just want to explore Italian cuisine, here are some dishes you'll need to try. From classics like spaghetti carbonara and lasagna to lesser-known regional specialties, these are the must-eat foods in Italy. Buon appetito!
1. Colomba di Pasqua – Italian Easter Bread
Colomba di Pasqua is a traditional Italian Easter bread that is dense and rich, yet light and fluffy. It is studded with candied fruit and nuts, and has a crispy sugar topping. This bread is the perfect addition to any Easter feast!
Whether you're serving it for breakfast with a cup of coffee, or as an after-dinner dessert, Colomba di Pasqua is sure to please. This Easter bread is so delicious, you'll be glad you made it!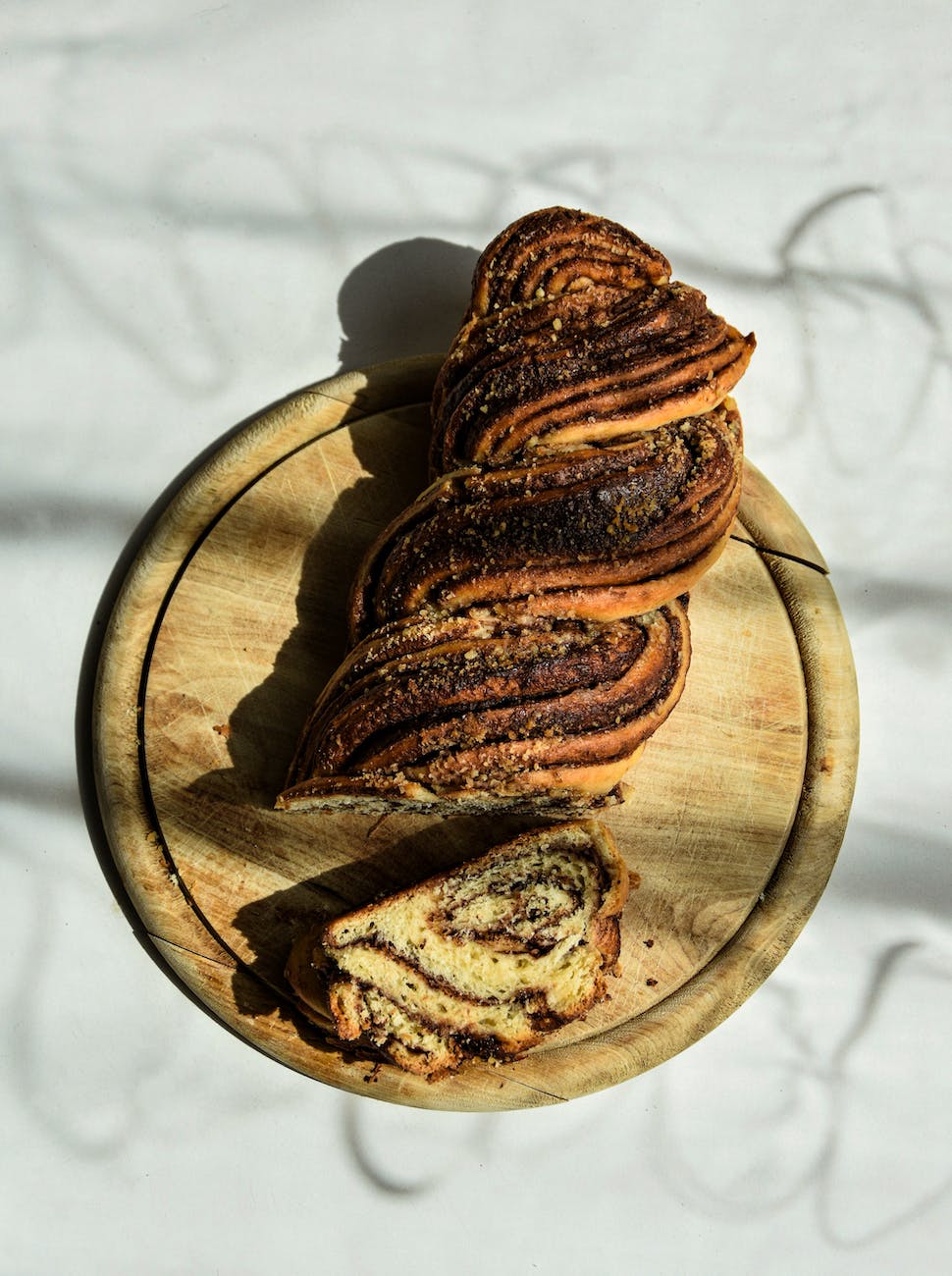 2. Pasta E Fagioli – Italian Pasta And Beans
When it comes to Italian cuisine, there are few dishes as comforting and delicious as pasta e fagioli. This classic dish is made with simple ingredients like pasta, beans, and olive oil, but the flavor is anything but ordinary.
Whether you're looking for a hearty meal to warm you up on a cold day or a satisfying dish to pack for lunch, pasta e fagioli is always a good choice. And the best part? It's so easy to make! Just follow our recipe and you'll have a steaming bowl of pasta e fagioli ready in no time.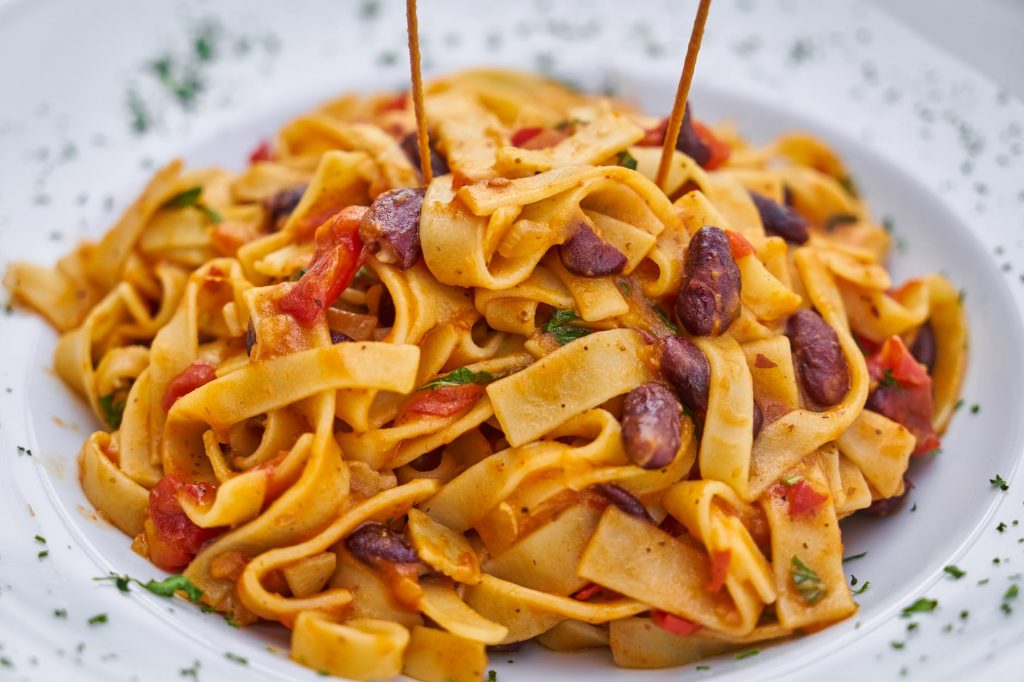 3. Lasagna
Lasagna is an Italian dish that has been around for centuries. This dish is made with layers of pasta, meat, and cheese, and is often served with a tomato sauce. Lasagna is a popular dish in many parts of the world, and is a favorite among many people.
This dish is perfect for a family meal or special occasion. It is hearty and filling, and can be made ahead of time. Lasagna is a versatile dish that can be customized to your liking. You can add different meats, vegetables, or cheeses to create your own unique version.
If you're looking for a delicious and satisfying meal, look no further than lasagna. This classic dish will have everyone coming back for seconds.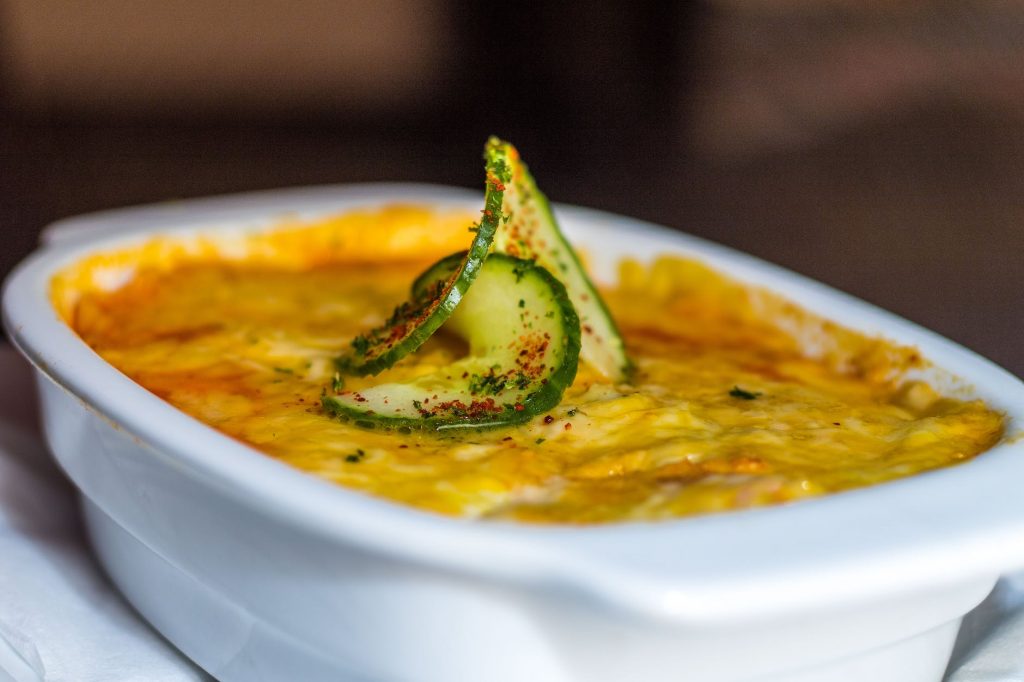 4. Grissini – Well-Known Breadsticks
A loaf of bread is not complete without a side of grissini, also known as breadsticks. This crunchy and flavorful Italian snack has a long and rich history.
Grissini were invented in the 17th century by a baker named Giovanni Pierino who lived in the Piedmont region of Italy. He created them as a way to help his sick grandson who had trouble digesting regular bread. Since then, they have become a popular accompaniment to antipasti and soup or simply enjoyed on their own.
What makes grissini so special is their versatility. They can be flavored with herbs, spices, or even chocolate. No matter how they are made, they are always delicious and sure to please any crowd.
5. Tagliatelle – Long, Ribbon-Style Pasta
Tagliatelle is a long, ribbon-style pasta that originates from the Emilia-Romagna region of Italy. The name comes from the Italian word for "to cut", which refers to the way the pasta is cut into long, thin strips. Tagliatelle is typically made with egg noodles, and is often served with a sauce or ragu.
Tagliatelle has a rich history dating back to the Middle Ages, when it was known as "trenelle". In those days, trenelle was made without eggs and was much thicker than today's version. It wasn't until the 16th century that tagliatelle began to resemble the pasta we know today.
If you're looking for a truly authentic Italian experience, look no further than tagliatelle.
6. Linguine – Ribbon-Style Noodles
Linguine is a type of pasta that is long and flat, with a diameter of about 1/8 of an inch. Ribbon-style noodles are made by cutting the dough into strips that are about 3/4 of an inch wide.
Linguine noodles have a light, delicate flavor that pairs well with seafood and vegetables. They can be used in soups, salads, or as a main course.
Ribbon-style noodles are easy to make at home with just a few ingredients. All you need is flour, water, salt, and olive oil. With a little practice, you can make linguine that is just as good as what you would find in a restaurant.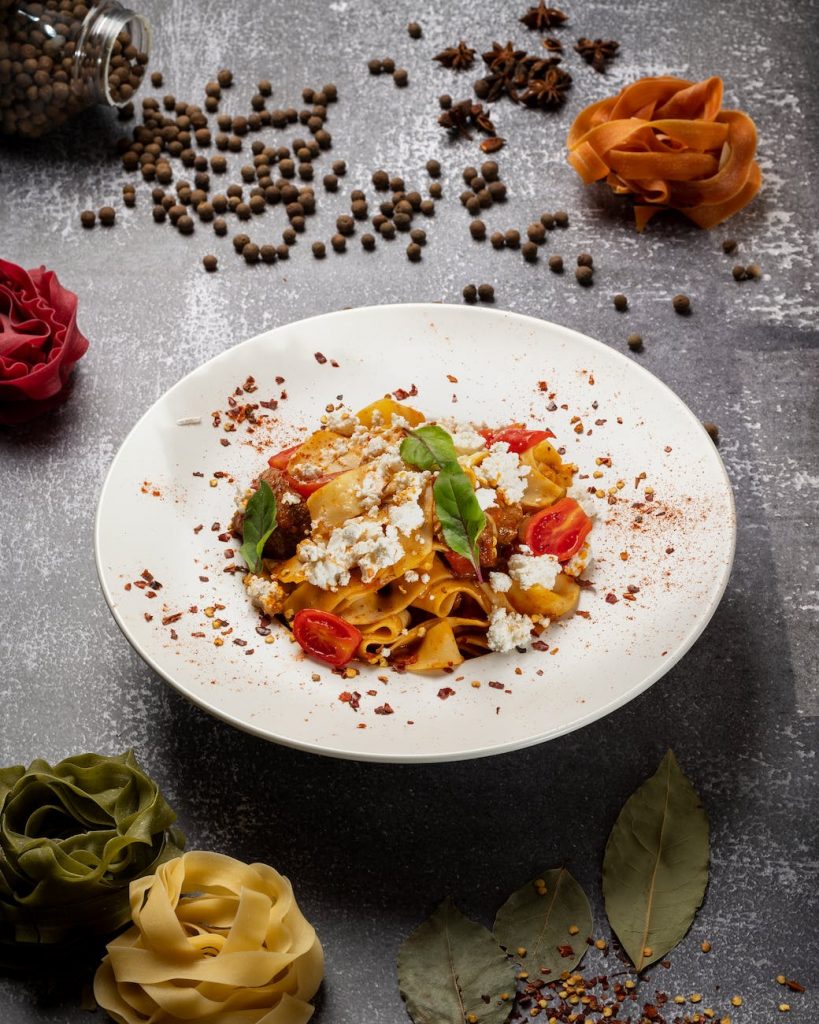 7. Italian Spaghetti
Italian spaghetti is one of the most popular dishes in the world. It is simple to make and can be made with a variety of different ingredients. There are many different recipes for Italian spaghetti, but all of them share a few key ingredients.
Italian spaghetti is typically made with a tomato-based sauce, ground beef, and Parmesan cheese. The sauce is usually seasoned with garlic, salt, and pepper. The spaghetti is cooked until it is al dente, which means that it is still slightly firm to the bite.
Once the spaghetti is cooked, it is often served with a side of bread or a salad. It can also be served with meatballs or sausage. Italian spaghetti is a versatile dish that can be enjoyed by everyone.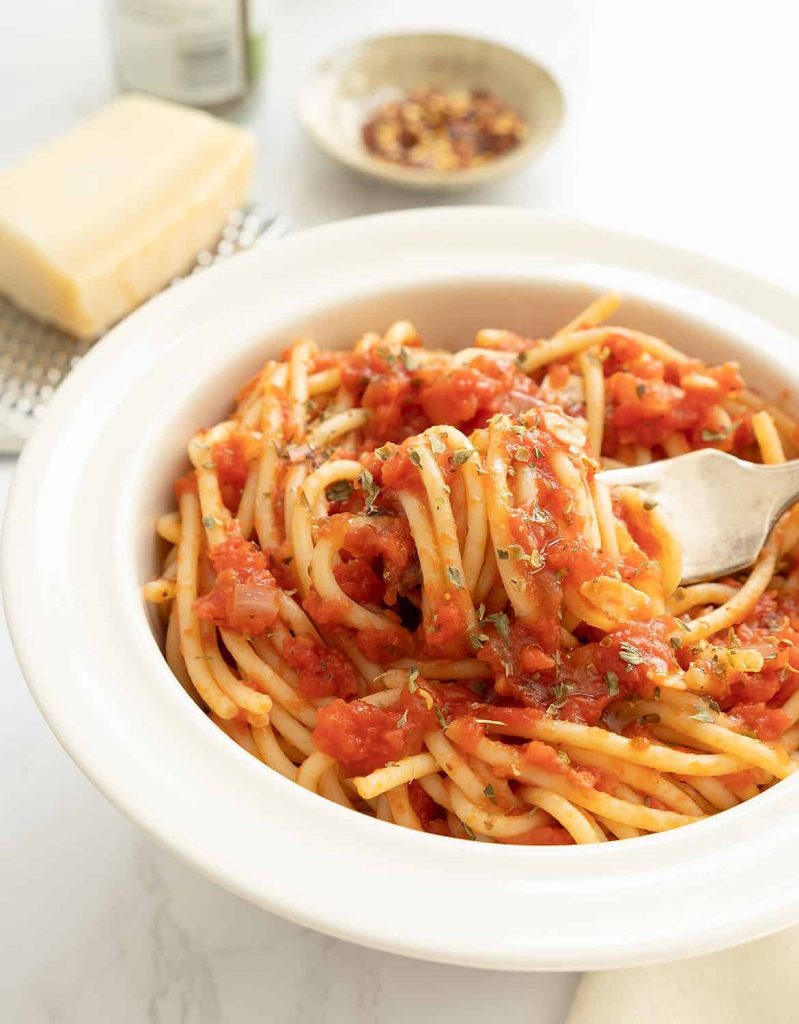 8. Prosciutto – Air-Cured Ham
There are many types of ham out there, but prosciutto is in a league of its own. This air-cured ham is made from the hind leg of a pig or wild boar and is cured for at least 12 months. The result is a deliciously salty, slightly sweet, and totally unique flavor that you can't find anywhere else.
If you're looking for something special to add to your next charcuterie board, look no further than prosciutto. This Italian treat is the perfect way to impress your guests with its complex flavor and impressive appearance. Trust us, it's worth the wait.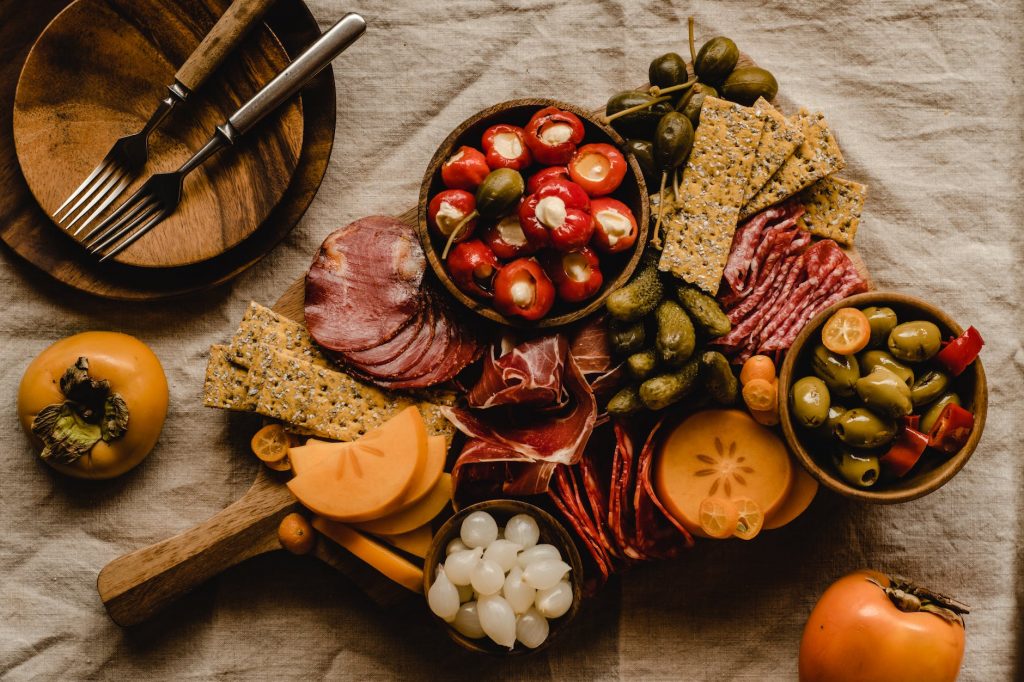 9. Bistecca Alla Fiorentina – Yummy Fiorentina Beef Steak
Bistecca Alla Fiorentina is a yummy Fiorentina beef steak that will make your mouth water. This dish is made with a thick, juicy steak that is cooked to perfection and served with a delicious sauce.
If you are looking for an impressive dish to serve at your next dinner party, look no further than Bistecca Alla Fiorentina. This succulent steak will have your guests raving about your cooking skills.
So, what are you waiting for? Fire up the grill and get cooking! Your guests will be so glad you did.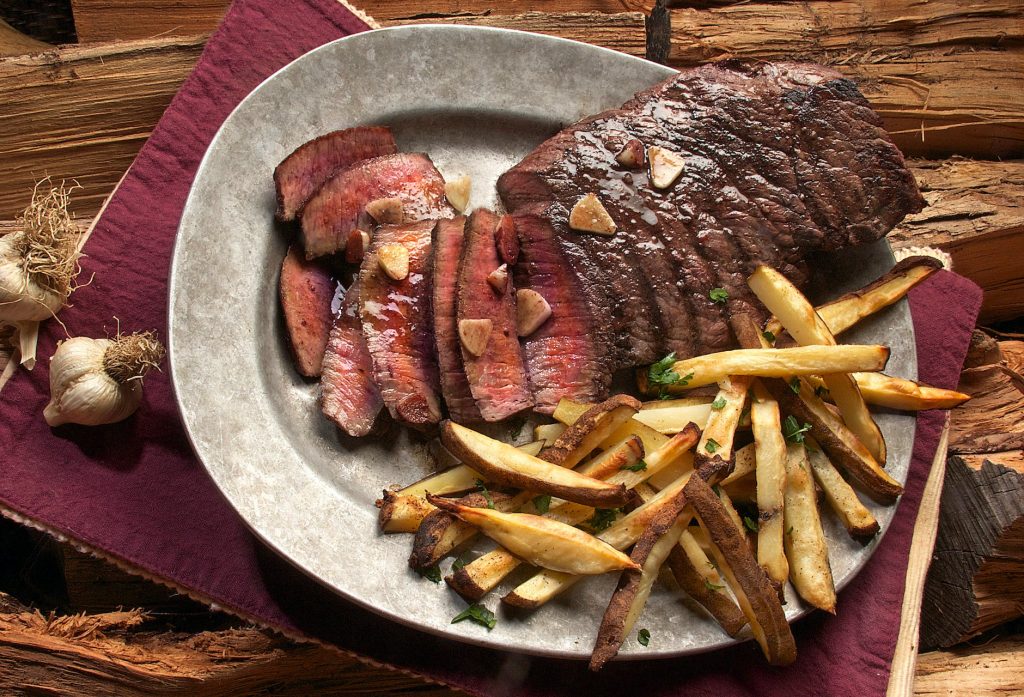 10. Ravioli – Pasta With Fillings
Ravioli is a type of Italian pasta that is made by wrapping dough around a filling. The dough is usually made from flour, water and eggs, and the fillings can be anything from cheese to vegetables to meat.
Ravioli is usually served with a tomato-based sauce, but it can also be served with cream or butter. It can be eaten as a main course or as a side dish.
If you're looking for something new to try with your pasta, why not give ravioli a try? With so many different filling options, there's sure to be one that you'll love.
11. Mortadella – Wonderful Sausage In Bologna
Mortadella, a wonderful sausage in Bologna, is made of pork that is ground and then seasoned with spices like black pepper, myrtle berries, coriander and garlic. The sausage is then stuffed into a casing and cooked.
This delicious sausage is often served sliced thin and eaten on its own or as part of a sandwich. It can also be used in recipes like pasta dishes or pizza. Mortadella is a great addition to any meal!
12. Fettuccine
Fettuccine is one of the most popular pasta dishes in the world. It is made with long, flat noodles and can be served with a variety of sauces.
Fettuccine is a popular choice for both casual and formal dinners. It can be dressed up with a creamy sauce or simply tossed with olive oil and garlic.
Whether you're looking for an easy weeknight dinner or a show-stopping dish for a special occasion, fettuccine is always a good choice.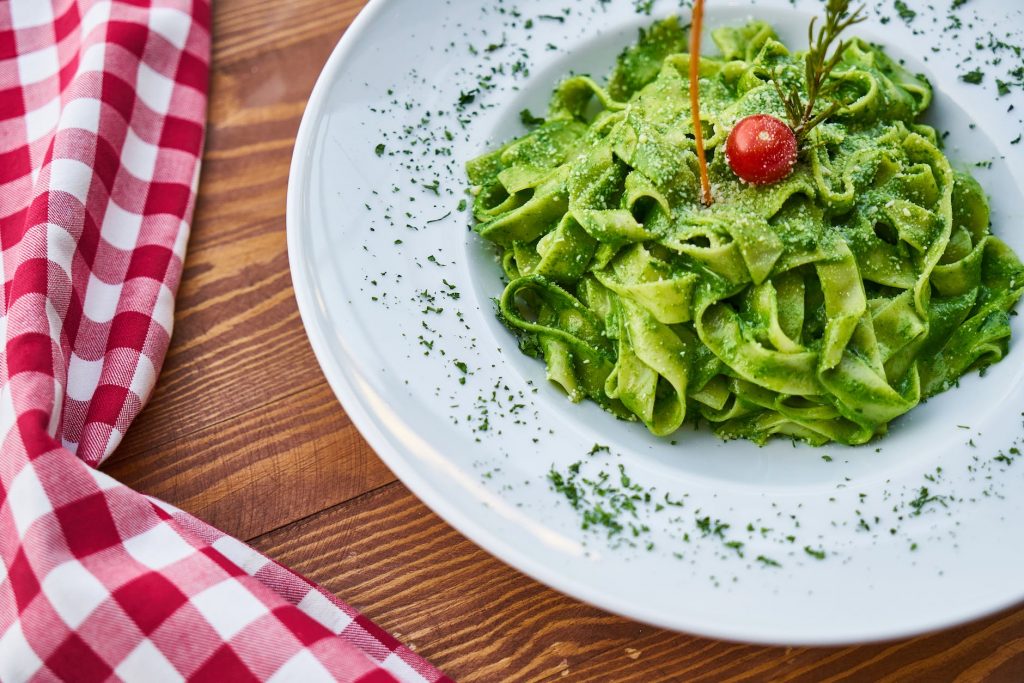 13. Pappardelle – A Famous Ribbon Noodles In Rome
Pappardelle is a wide, flat noodle that originates from the Tuscany region of Italy. The noodle is made from a simple dough of eggs and flour, and is usually served with a meat or vegetable-based sauce.
Pappardelle has become one of the most popular pasta dishes in Rome and Tuscany, due to its versatility and flavor. The noodle can be dressed up or down, depending on the occasion, and pairs well with both light and heavy sauces.
If you're looking for a delicious Italian pasta dish to try, pappardelle is a great option.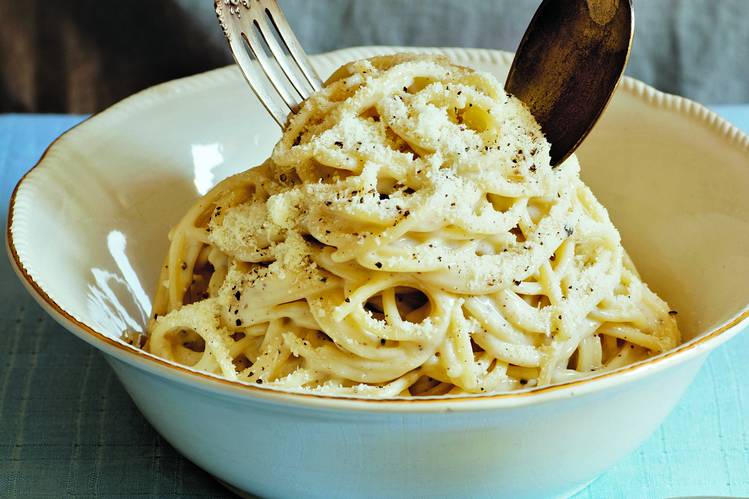 14. Carpaccio – Authentic Flavor Of Raw Fish Or Meat
Carpaccio is a dish of raw fish or meat that is thinly sliced and served with a dressing of olive oil, lemon juice, and spices. The dish originated in Italy and is named after the Venetian painter Vittore Carpaccio.
The traditional way to prepare carpaccio is to slice the fish or meat very thinly, drizzle it with olive oil and lemon juice, and then season it with salt, pepper, and other spices. The dish can be served as an appetizer or main course.
Carpaccio is a simple but delicious dish that is perfect for summertime dining. The key to making this dish successfully is to use fresh, high-quality ingredients. When made correctly, carpaccio is a light and refreshing meal that will tantalize your taste buds.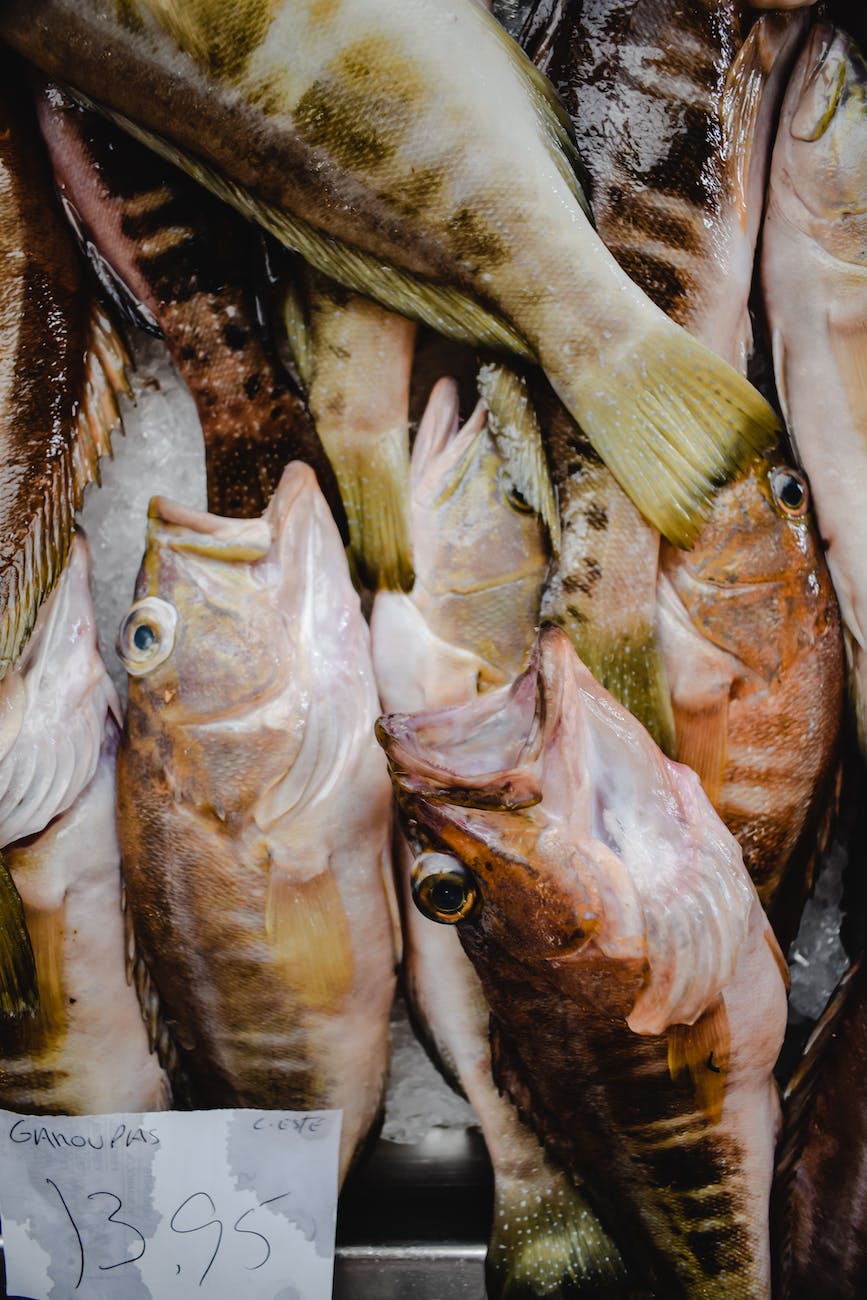 15. Tiramisu – Sweet Cake For Dessert
This Italian dessert is one of the most popular around, and for good reason! Tiramisu is a sweet cake made with ladyfingers, espresso, marsala wine, mascarpone cheese, eggs, sugar, and cocoa powder.
It's a decadent dish that is perfect for any special occasion. Whether you're looking for a show-stopping dessert to impress your guests or a simple treat to enjoy at home, tiramisu is always a good choice.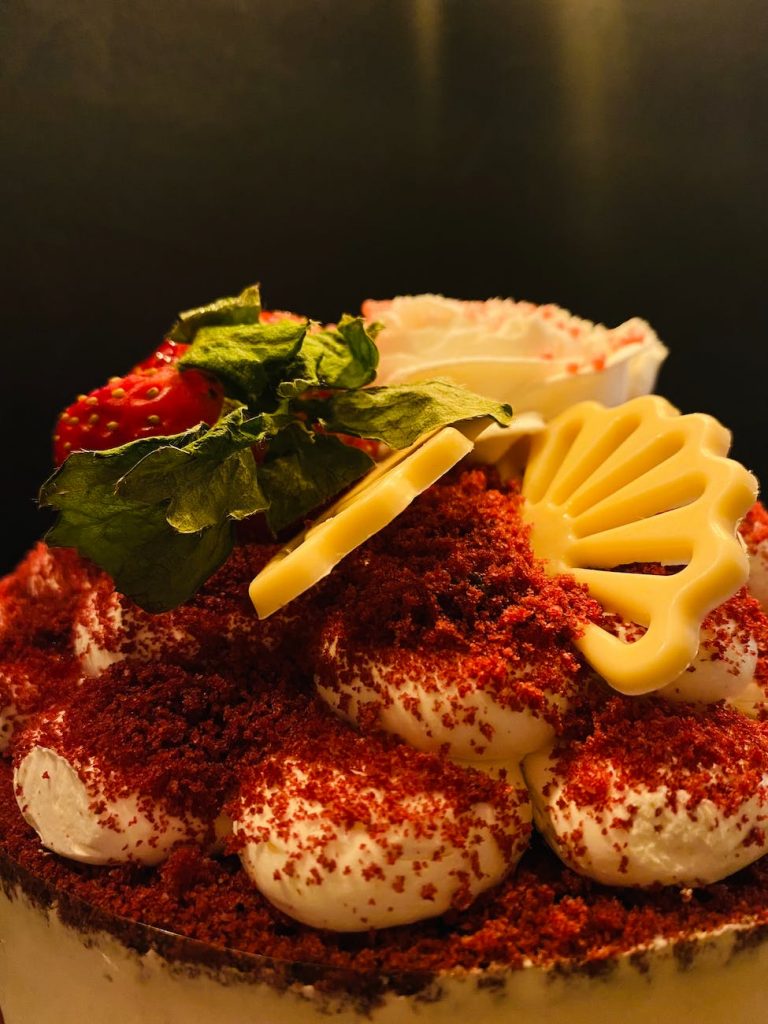 16. Focaccia Flatbread
If you're in the mood for something a little different for breakfast, why not try focaccia? This Italian white pizza is perfect for a leisurely weekend morning. top it with some fresh tomatoes and herbs for a light and healthy meal.
Focaccia is a type of flatbread that originates from Italy. It's made with olive oil, salt, and water, and sometimes topped with herbs or other ingredients. Focaccia is traditionally baked in a wood-fired oven, but you can easily make it at home in your own oven.
To make focaccia, start by mixing together flour, water, olive oil, and salt. Then knead the dough until it's smooth. Next, flatten the dough into a rectangle and place it on a baking sheet lined with parchment paper.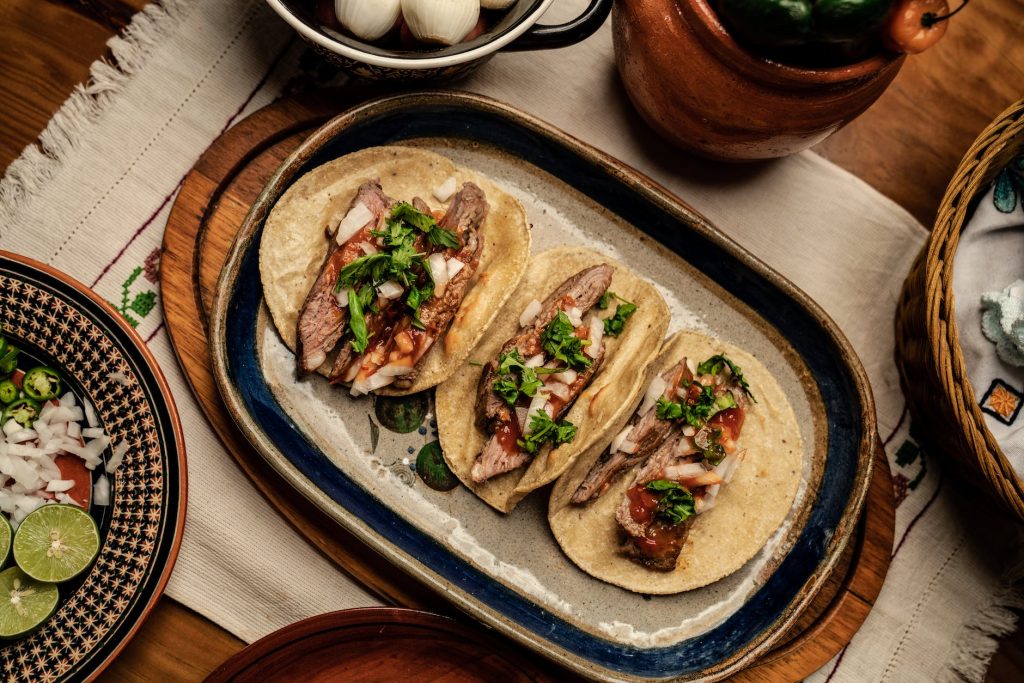 17. Risotto – Traditional Rice Comes From Lombardy
Risotto is a traditional Italian rice dish that originated in Lombardy, Italy. The dish is made with short-grain rice, broth, and other ingredients like vegetables, cheese, and meat. Risotto is typically cooked slowly over low heat to allow the rice to absorb the flavors of the broth.
This dish has become a staple in Italian cuisine and is enjoyed by people all over the world. Risotto can be made with a variety of different ingredients to suit any taste. Whether you prefer a simple cheese risotto or one with seafood, there is a recipe out there for you.
If you're looking for a delicious and hearty meal, look no further than risotto. This traditional dish will leave you satisfied and coming back for more.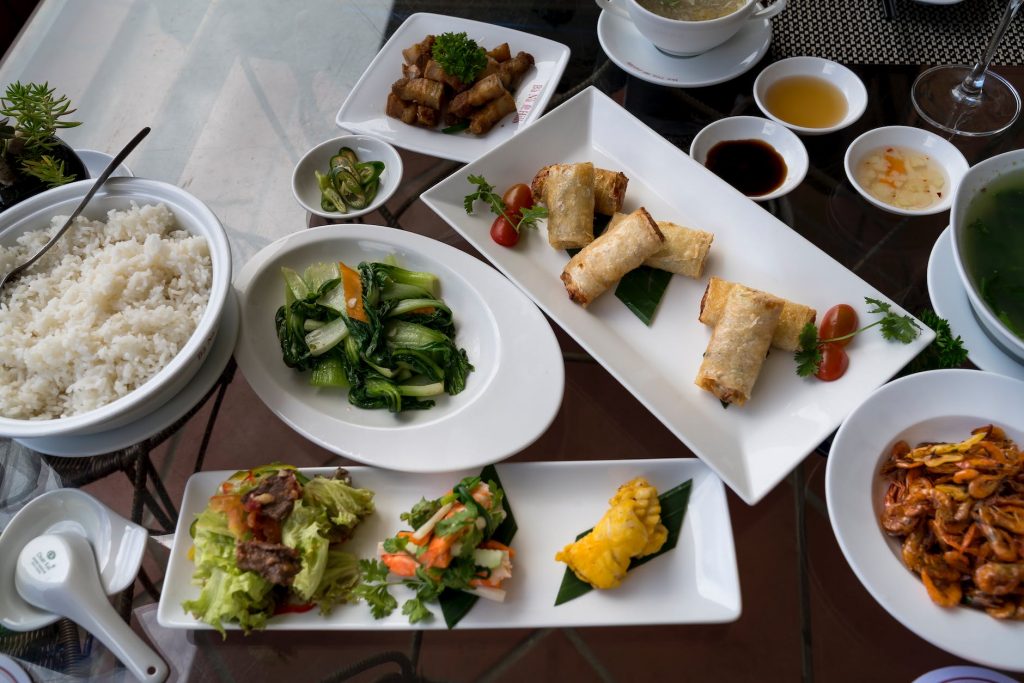 18. Italian pizza
Italian pizza is a popular dish that originated in Italy. The dough is usually thin and crispy, and the toppings can vary. Common toppings include tomatoes, cheese, ham, and mushrooms. Italian pizza is typically cooked in a wood-fired oven, which gives it a unique flavor.
Pizza is one of the most popular dishes in Italy, and it has been exported all over the world. In Italy, there are many different regional variations of pizza. In the north, pizzas are often thin and crispy, while in the south they tend to be thicker and softer.
The most common type of Italian pizza is called Margherita, which is made with tomato sauce, mozzarella cheese, and fresh basil leaves.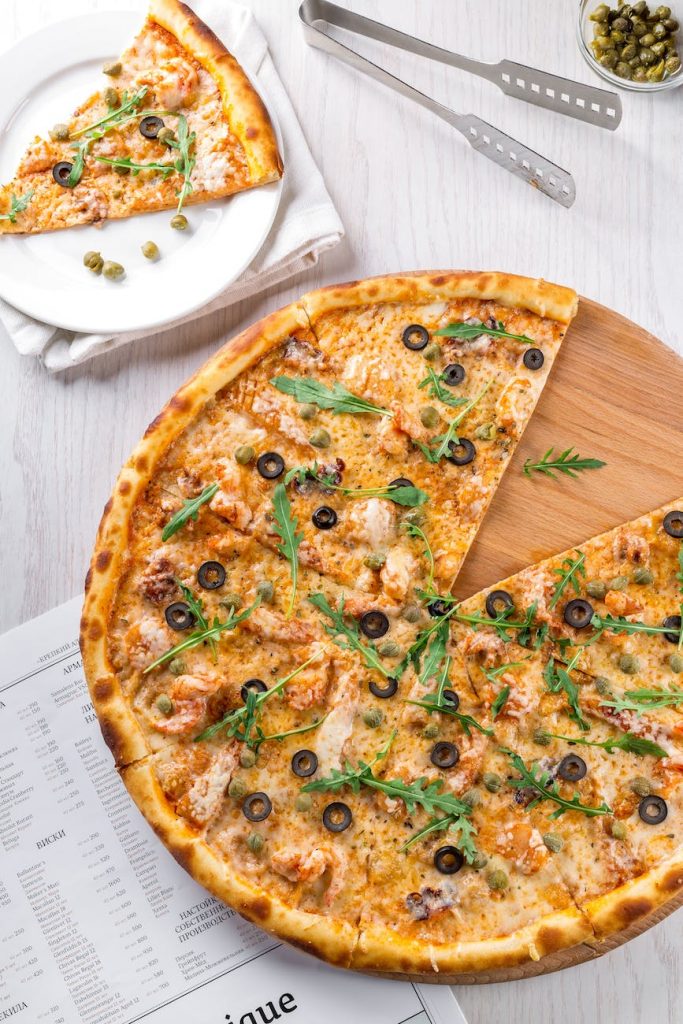 19. Arancini – Fille Your Stomach With Rice Balls
Arancini, or rice balls, are a delicious way to fill your stomach. They're typically made with rice, meat, and cheese, and then fried until golden brown.
These little balls of goodness are perfect for a quick snack or a meal. And they're not just limited to Italy – you can find them all over the world.
So next time you're looking for something to fille your stomach, reach for some arancini. You won't be disappointed.
20. Panettone – Sweet Bread
Panettone is a type of sweet bread that originates from Italy. This delicious bread is often enjoyed during the holiday season, but can be enjoyed year-round! Panettone is made with a variety of different ingredients, including flour, yeast, butter, eggs, and raisins.
This bread is often baked in a special pan that gives it its unique shape. When baked, panettone has a fluffy texture and a slightly sweet flavor. Whether you enjoy it plain or topped with fruit, this bread is sure to please.
21. Parmesan (Parmigiano Reggiano) – Incredible Cheese
Parmesan (Parmigiano Reggiano) is an incredible cheese! It's so flavourful and versatile, and can be used in so many different dishes. It's perfect for grating over pasta, adding to salads, or even just eating on its own.
This cheese is made from unpasteurized cow's milk, and has a hard, crumbly texture. It's aged for a minimum of 12 months, which gives it its characteristic strong flavour.
Parmesan is a true delicacy, and once you've tried it, you'll understand why it's so popular.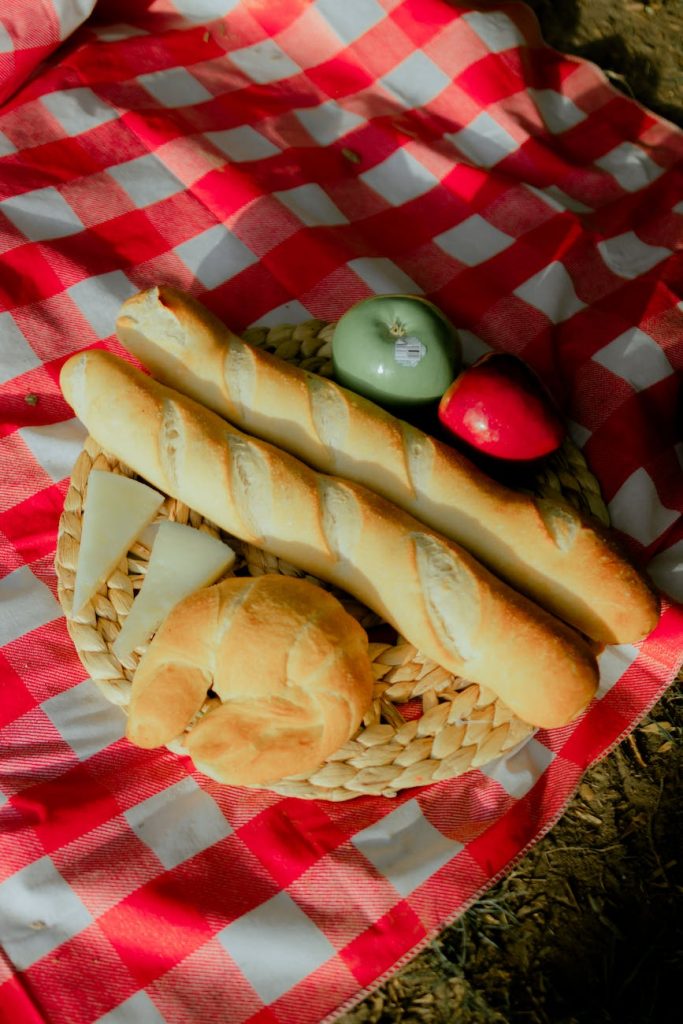 22. Aperol Spritz – Easy To Find Drink
The Aperol Spritz is one of the most popular drinks in Italy. It's easy to find, and it's perfect for any occasion. Here's everything you need to know about this delicious drink.
The Aperol Spritz is a refreshing, citrusy cocktail that's perfect for summertime sipping. It's made with just a few simple ingredients: Aperol, prosecco, and soda water. The key to making a perfect Aperol Spritz is to use equal parts of each ingredient.
To make an Aperol Spritz, start by pouring Aperol into a wine glass. Add a splash of prosecco, then top off the glass with soda water. Garnish with an orange slice, and enjoy.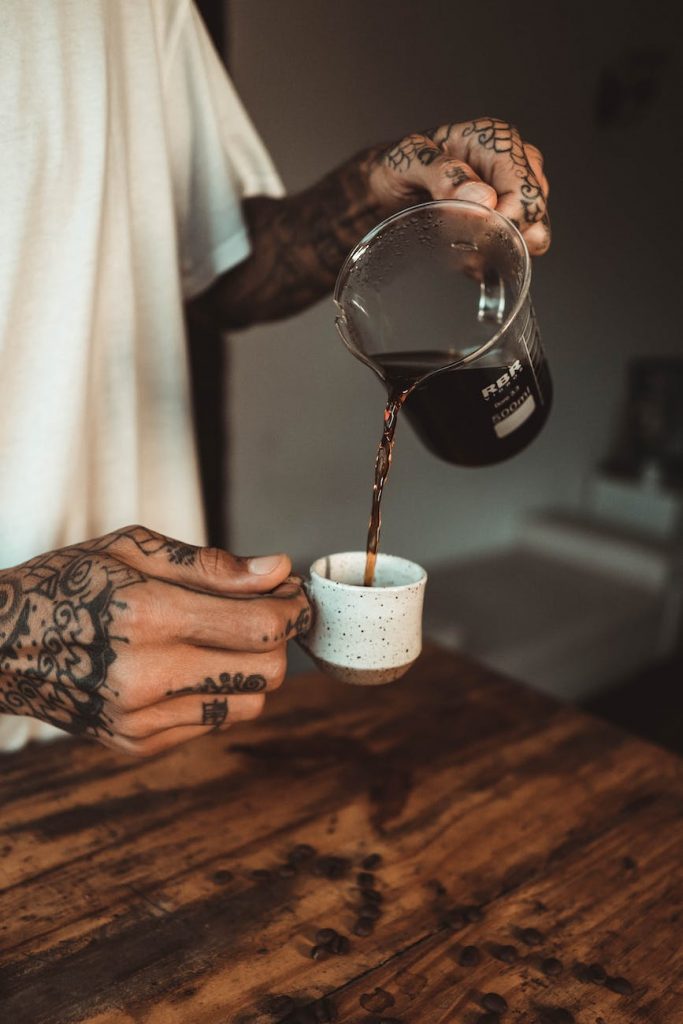 23. Bruschetta – Finger Bread For Appetizer
Start your party off right with this delicious and easy-to-make bruschetta finger bread appetizer! Made with just a few simple ingredients, this dish is sure to please your guests.
This finger-licking good appetizer is made with fresh bread, tomatoes, garlic, and basil. It's the perfect blend of flavor and texture. The tomatoes are juicy and the garlic is fragrant. The basil adds a beautiful touch of color.
The best part about this dish is that it's so easy to make. You can have it on the table in no time at all. So go ahead and give your guests a taste of Italy with this mouthwatering bruschetta finger bread appetizer.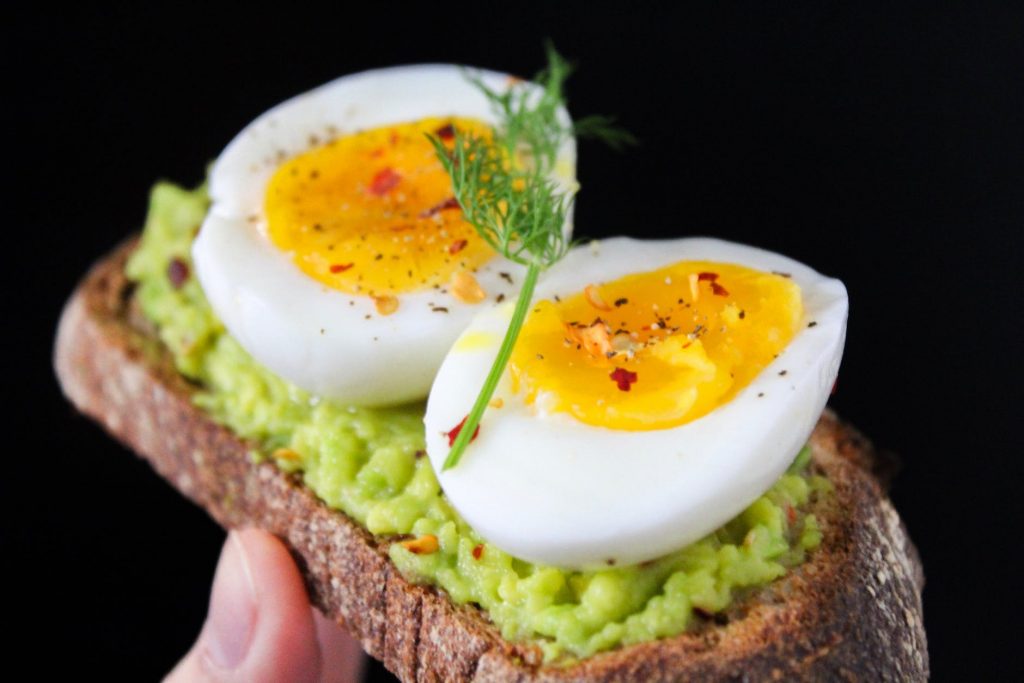 24. Insalata Caprese – Excellent Caprese Salad For Meal Starter
If you love the classic Italian dish, then you'll love this Insalata Caprese. It's a delicious and healthy salad that makes a great starter for your meal. The best part about it is that it's so easy to make! Just gather your ingredients and you're good to go.
This salad is packed with flavor and nutrients. The tomatoes are fresh and juicy, the mozzarella is creamy and rich, and the basil adds a nice touch of flavor. You'll also get a good dose of protein from the mozzarella. This salad is sure to leave you feeling satisfied and full.
So next time you're looking for a healthy and delicious salad to start off your meal, look no further than this Insalata Caprese. It's sure to hit the spot.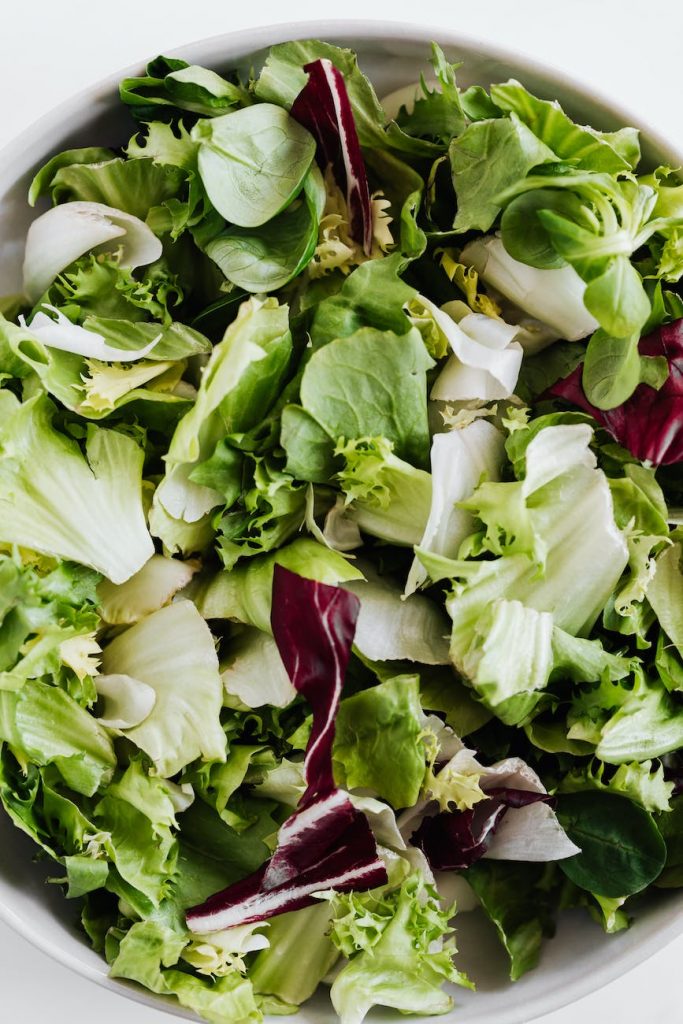 25. Polpette – Italian Meatballs With Classic Flavor
Polpette are flavor-packed Italian meatballs that are perfect for a family dinner or party. These meatballs are made with ground beef, pork, breadcrumbs, Parmesan cheese, parsley, and eggs, and they are flavored with garlic, salt, and pepper.
The meatballs are baked in the oven until they are golden brown and cooked through. Serve the meatballs with your favorite pasta sauce or on their own as a delicious appetizer.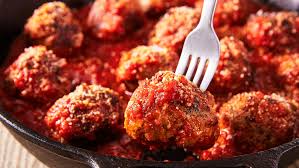 26. Melanzane Alla Parmigiana – Healthy Choice With Eggplant Parmesan
Eggplant Parmesan, also known as Melanzane Alla Parmigiana, is a classic Italian dish that can be made healthier with a few simple substitutions.
Traditional recipes call for breaded and fried eggplant, but this version uses baked eggplant slices that are just as flavorful and crispy.
Instead of using full-fat mozzarella cheese, this recipe calls for part-skim mozzarella cheese to save on calories and fat.
To add even more flavor and nutrients, I like to top my eggplant Parmesan with fresh basil leaves and a sprinkle of Parmesan cheese. Serve it with a side of whole wheat pasta or a salad for a complete meal.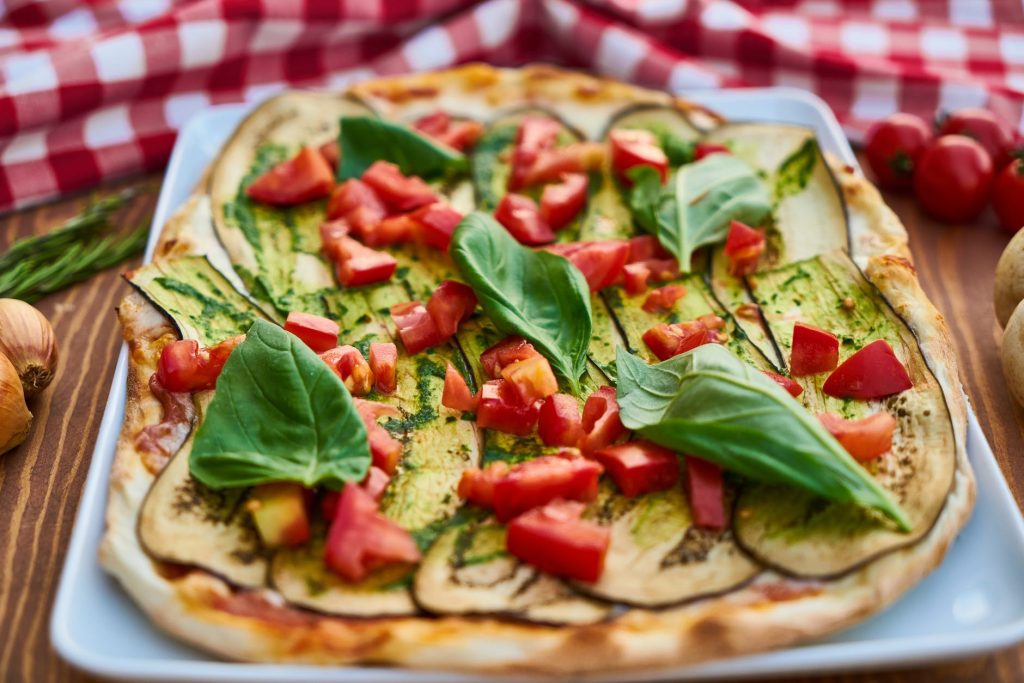 27. Mozzarella – Southern Italian Cheese Southern Italian Cheese Mozzarella
There are few things as iconic of Southern Italian cuisine as mozzarella cheese. This creamy, white cheese is used in countless dishes and is a key ingredient in some of the region's most famous dishes, like pizza and lasagna.
Mozzarella is made from cow's milk and has a mild, slightly sweet flavor. It's perfect for melting, so it's often used as a topping on pizzas and other hot dishes.
But mozzarella can also be eaten cold, as part of a antipasto or in a salad. No matter how you eat it, mozzarella is a delicious and essential part of Southern Italian cuisine.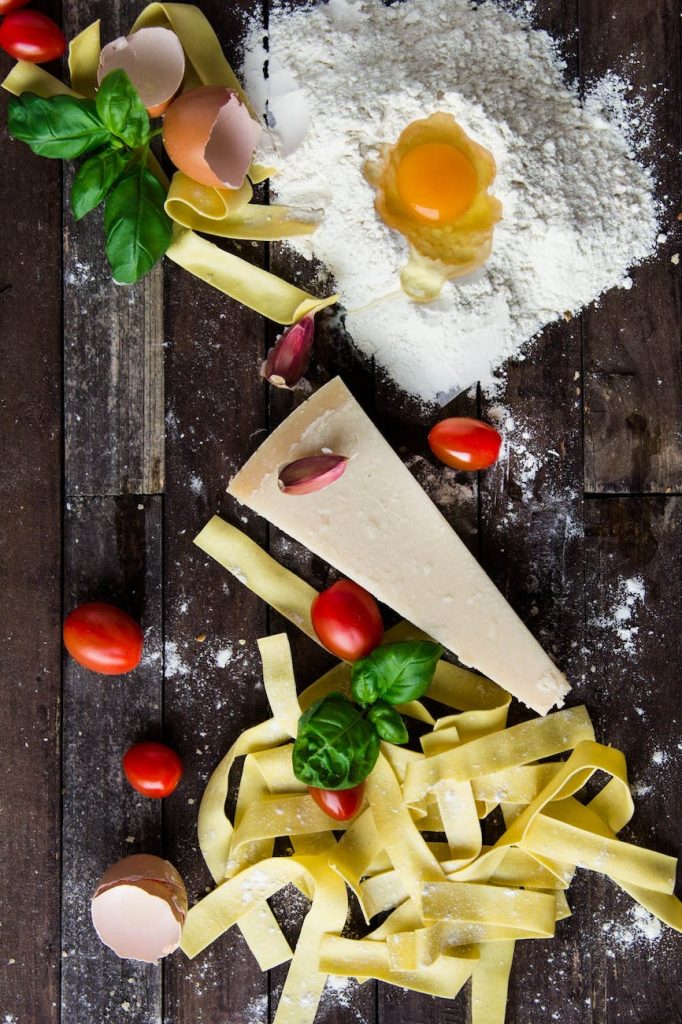 28. Salami – International Sausage
Salami is a delicious and versatile cured sausage that originated in Italy. Today, salami is enjoyed all over the world in a variety of dishes.
Whether you enjoy it as an appetizer, sliced thin on a sandwich, or cooked in a main dish, salami is a delicious way to add flavor to any meal. Salami comes in many different varieties, from mild to spicy, so there's sure to be a flavor that you'll love.
If you're looking for a new and exciting way to enjoy salami, why not try one of the international recipes below? From France to Japan, these dishes will give you a new appreciation for this delicious sausage.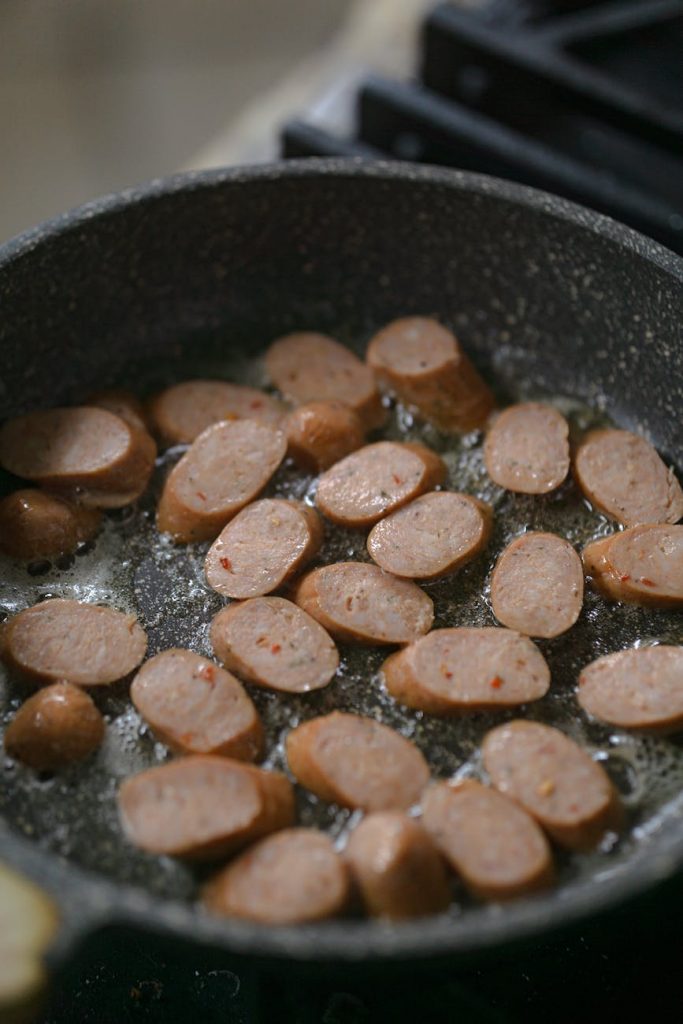 29. Gelato – Famous Ice Cream
Gelato is a delicious, creamy Italian ice cream that has become famous all over the world. There are many reasons why gelato is so popular – it is made with fresh ingredients, it has a lower fat content than regular ice cream, and it comes in a wide variety of flavors.
If you haven't tried gelato yet, you are missing out on one of the most enjoyable desserts around. Head to your nearest gelateria and pick up a scoop (or two!) of this delicious treat – you won't regret it.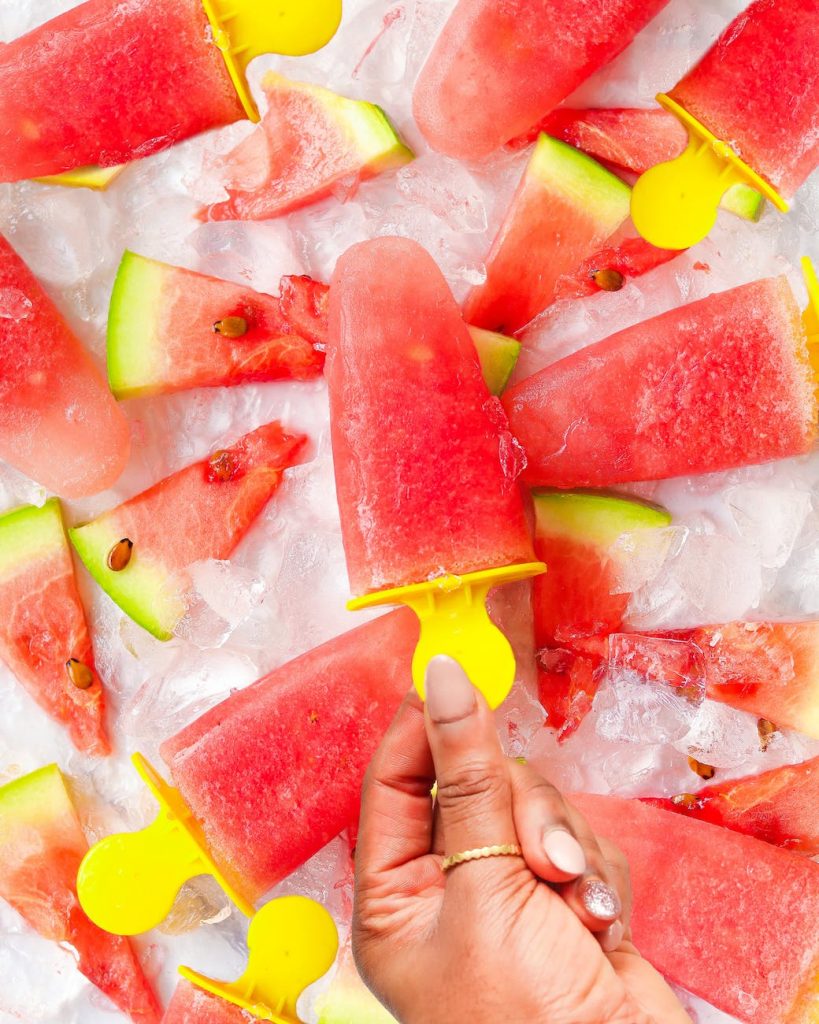 Conclusion
In conclusion,these are the 29 most popular Italian foods that will make your mouth water. Do not hesitate to try them all! They are all unique and exquisite in their own way, and you will not regret it.