Cinnamon, the aromatic and delectable spice that evokes images of warm, cozy kitchens and mouthwatering treats. But did you know that beyond its delightful flavor, cinnamon boasts an impressive array of health benefits?
In this article, we're going to show you the top 20 health benefits of cinnamon, presented in simple, everyday language that everyone can grasp.
Whether you're a seasoned health enthusiast or someone new to the world of wellness, we're breaking down the science behind cinnamon's incredible power in a way that's accessible and easy to understand.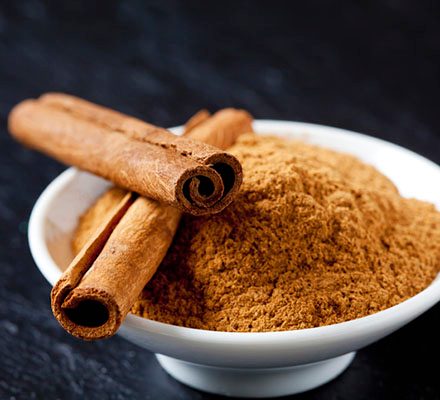 From regulating blood sugar levels to boosting your immune system, supporting heart health, and even offering potential anti-inflammatory effects, cinnamon is a versatile spice that can play a significant role in your well-being.
So, join us on a journey to explore the sweet and spicy world of cinnamon, and discover how this unassuming spice can revolutionize your health in delicious ways.
1. Blood Sugar Control
Cinnamon is renowned for its ability to help regulate blood sugar levels. This is great news for people with diabetes or those looking to manage their sugar intake.
How does it work? Cinnamon contains compounds that mimic the effects of insulin, helping your cells absorb glucose more effectively.
This means it can keep your blood sugar levels more stable, preventing those energy crashes and cravings that often follow a sugary meal.
2. Antioxidant Superstar
Cinnamon is packed with antioxidants. These little warriors protect our bodies from the damage caused by free radicals.
Think of free radicals as the villains in the story, causing cellular damage and potentially leading to chronic diseases like cancer. Antioxidants are the superheroes, and cinnamon is a rich source of them.
3. Heart Health Support
Another exciting benefit of cinnamon is its potential to support heart health. It can help lower "bad" LDL cholesterol levels and reduce blood pressure.
This means a lower risk of heart disease, which remains a leading cause of mortality worldwide. By including cinnamon in your diet, you're giving your heart a little extra love.
4. Anti-Inflammatory Properties
Inflammation is your body's response to injury or infection, but when it becomes chronic, it can lead to various health issues.
Cinnamon contains compounds that help fight inflammation, making it an excellent addition to your diet if you suffer from inflammatory conditions like arthritis.
5. Immunity Boost
Cinnamon has antimicrobial properties, meaning it can help your immune system ward off infections. It's like having a tiny army of defenders in your body, ready to keep you healthy. Plus, its warming taste is perfect for soothing a sore throat.
6. Digestive Aid
Have you ever experienced that uncomfortable bloated feeling after a big meal?
Cinnamon can come to the rescue! It aids digestion by helping your stomach break down food more efficiently. It also reduces the risk of ulcers by killing off harmful bacteria in the gut.
7. Weight Management
Cinnamon might help with weight management too. It can help control your appetite, which is excellent news if you're trying to shed a few pounds. By keeping your cravings in check, you're less likely to overindulge in calorie-rich foods.
Read also: How to bake fish in the oven
8. Brain Boost
Cinnamon doesn't just benefit your body; it's good for your brain too. Studies suggest it can improve cognitive function and protect against neurodegenerative diseases like Alzheimer's.
These findings indicate that including cinnamon in your diet can help keep your mind sharp as you age.
9. Pain Relief
Cinnamon's anti-inflammatory properties extend to pain relief. If you're suffering from headaches, muscle aches, or even toothaches, this spice may help alleviate your discomfort.
It's like a natural painkiller without the side effects of over-the-counter medications.
10. Skin Savior
Cinnamon isn't just for the taste buds; it's for your skin too! Its antimicrobial properties can help fight acne and other skin issues. You can create a homemade cinnamon mask to reduce breakouts and promote clearer, healthier skin.
11. Oral Health
Do you want to maintain a fresh and clean mouth? Cinnamon can assist with that. Its antimicrobial effects help fight bad breath and reduce the risk of dental infections. Plus, it's a natural alternative to chemical-laden mouthwashes.
12. Antifungal Abilities
Cinnamon is a powerful antifungal agent. If you're dealing with fungal infections like yeast overgrowth (Candida), it can help keep these nuisances in check. It's a natural way to maintain a balanced microbial environment in your body.
13. Allergy Relief
If you suffer from allergies, cinnamon may provide some relief. While it won't replace your allergy medication, some people find that including cinnamon in their diet reduces their allergic reactions, making life a bit more bearable during allergy season.
14. Anticancer Potential
Cinnamon exhibits potential in preventing and slowing the growth of cancer cells. Although more research is needed in this area, the initial findings are promising. Consuming cinnamon could be a small but meaningful step in reducing your cancer risk.
15. Anticoagulant Effects
Blood clot formation can lead to serious health issues like strokes and heart attacks. Cinnamon may help prevent blood clots from forming, reducing the risk of these life-threatening conditions. It's like having a natural blood thinner at your disposal.
16. Anti-Aging Elixir
Cinnamon's high antioxidant content makes it a natural anti-aging remedy. Antioxidants fight against the signs of aging, including wrinkles and dull skin. By incorporating cinnamon into your diet, you're nourishing your skin from the inside out, promoting a youthful appearance.
17. Respiratory Health
The anti-inflammatory properties of cinnamon extend to respiratory health. It can provide relief for conditions like asthma and bronchitis by reducing inflammation in the airways, making it easier to breathe.
Read More
Sweet Tomatoes Restaurant Is Reopening Locations
Best Air Fryer Roasted Carrots Recipe
A Homemade Jamaican Curry Goat Recipe
Chickpea Moi Moi: An Affordable and Easy-To-Make Dish
How to prepare Garden egg sauce/ Eggplant sauce
18. Menstrual Pain Relief
Ladies, take note: cinnamon may help alleviate menstrual pain and discomfort. It's a natural and comforting way to ease those cramps that can be so debilitating.
19. Natural Energy Boost
Feeling a bit sluggish? Cinnamon can provide a natural energy boost without the need for caffeine. Just a sprinkle in your morning coffee or oatmeal can give you the lift you need to start your day.
20. Mood Enhancement
Some studies suggest that cinnamon can have mood-enhancing effects, which is fantastic news for those dealing with depression or anxiety. The warm and familiar scent of cinnamon might just help improve your mood on a gloomy day.
health benefits of ceylon cinnamon
Ceylon cinnamon, also known as "true" cinnamon, offers health benefits such as improved blood sugar control, heart health support, anti-inflammatory effects, and lower levels of coumarin, a potentially harmful compound found in other cinnamon varieties.
Nutritional profile of cinnamon
One teaspoon (3g) of cinnamon (ground) provides:
7kcal / 31kJ
0.1g protein
2g carbohydrate
1.6g fibre
Is cinnamon safe for everyone?
Cinnamon is safe for most people when consumed in normal culinary amounts. However, excessive consumption or high coumarin content in some varieties can be harmful, particularly to the liver.
health benefits of cinnamon in coffee
Adding cinnamon to your coffee can enhance its flavor and offer health benefits, including improved blood sugar control, reduced inflammation, and a natural energy boost, all while maintaining low calorie intake.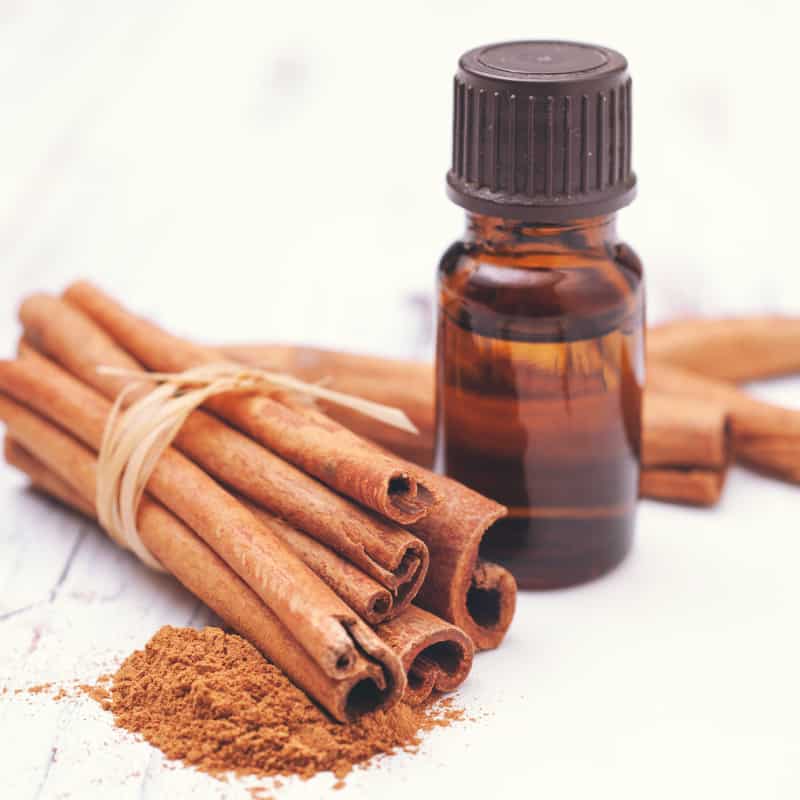 cinnamon sticks
Cinnamon sticks are rolled, dried bark from the Cinnamomum tree. They are used to infuse a sweet, warming flavor and aroma into dishes and beverages. Cinnamon sticks are a popular spice in various cuisines, from Indian curries to mulled wines.
They're also used as a natural stirrer in hot drinks like tea or coffee. Additionally, they have potential health benefits, such as aiding digestion and promoting overall well-being due to their natural compounds.
Conclusion
Cinnamon isn't just a spice for the holidays or a flavor enhancer for your desserts; it's a versatile and powerful ingredient that can positively impact your health in numerous ways.
Whether you're seeking better blood sugar control, improved heart health, or radiant skin, cinnamon has got you covered.
However, it's essential to consume cinnamon in moderation and consult with a healthcare professional if you have specific concerns or underlying health conditions.
By embracing the remarkable health benefits of cinnamon, you're not only enhancing your well-being but also adding a delicious twist to your daily life.
So, go ahead, sprinkle a little extra cinnamon, and savor the health benefits it has to offer. Your body will thank you for it.