If you've been on the internet lately, you've probably seen the cake drip craze. It seems like everyone is doing it, and for good reason! Cake drips are simple to make and add an extra bit of fun and excitement to any celebration cake.
If you're looking for a cake drip recipe, look no further! This easy recipe will have your cakes dripping with goodness in no time.Simply combine ingredients and bake according to directions. Once your cake is cooled, simply pour the mixture over the top of the cake. Allow it to drip down the sides for a show-stopping effect.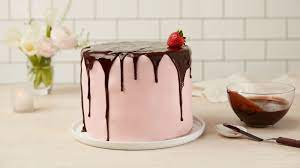 So what are you waiting for? Get baking and start dripping!
This cake drip recipe is so easy and only requires a few ingredients that you probably already have in your kitchen! It's a great way to dress up any cake, and it only takes a few minutes to make. You'll be impressed with the professional-looking results.
Cake drip icing is a delicious and easy way to decorate cakes. It is made by combining melted chocolate with cream, and then pouring it over the cake. The chocolate sets quickly, so you can add decorations such as sprinkles or edible flowers before it hardens.
Cake drip icing is the perfect way to make any cake look special. Whether you are celebrating a birthday, an anniversary, or just want to show someone how much you care, this type of icing will make any cake look amazing.
Ingredients Needed for Cake Drip Recipe
Any of the following ingredients can be used to make your cake drip icing.
Condensed milk and Icing sugar
Chocolate and milk
Chocolate and whipping cream
Cocoa powder, icing sugar and vegetables oil
Oil and icing sugar
Icing sugar and egg white
Chocolate and oil
Only chocolate
Royal icing, white vinegar and colouring
Tools Needed For Making Cake Drip
Mixing bowl
Saucepan
Spatula
Cooker or microwave
Measuring cups and spoons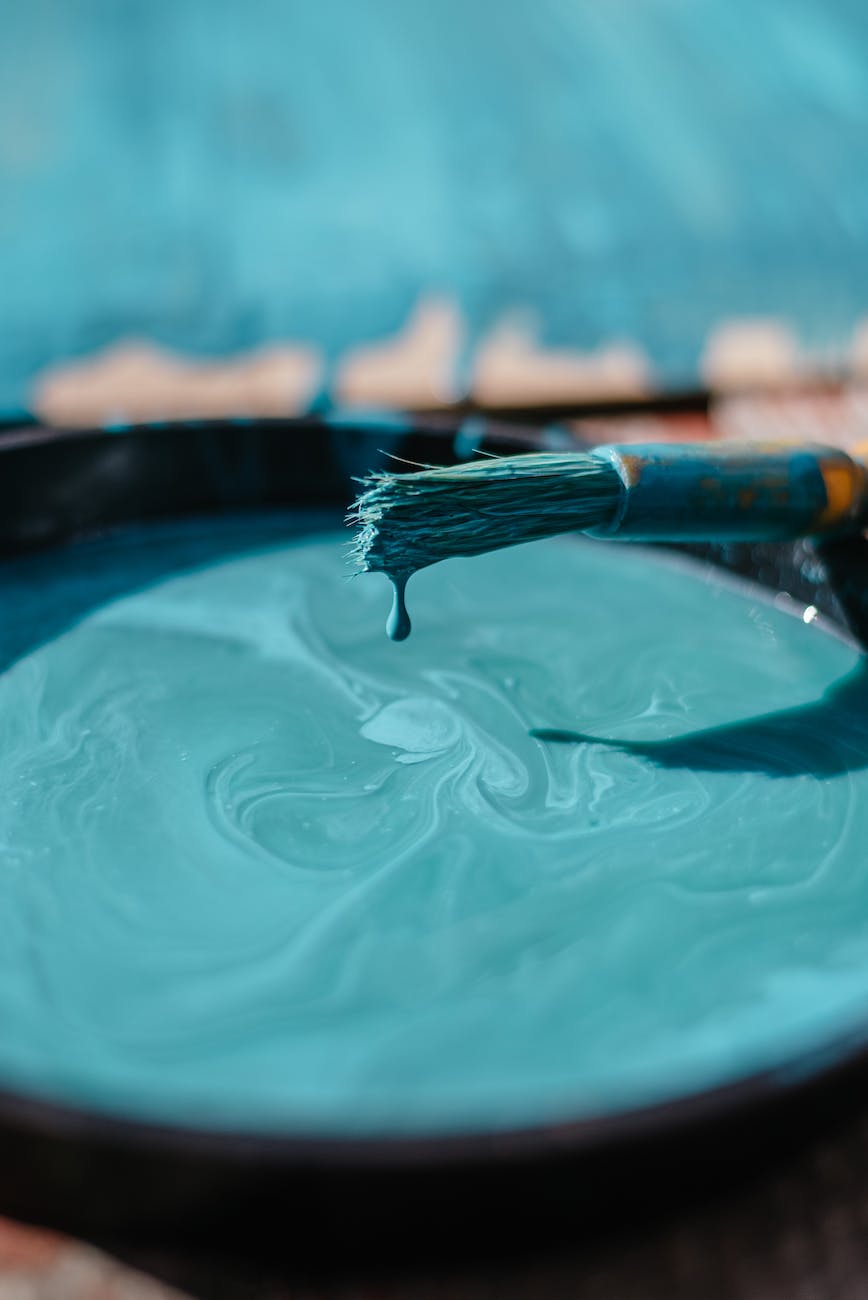 Tools Needed For Decorating With Cake Drip Icing
Piping bag/dripping bag

Palette knife

Turntable
Procedure For Making Various Cake Drip
( CHOCOLATE AND WHIPPING CREAM RECIPE )
Break or chop the chocolate into small pieces and set aside.
In a saucepan/pot, add in the whipping cream and bring it to boil. Then turn off the heat.
Bring out the hot whipping cream and pour in your chocolate. Mix the ingredients to combine well.
Note: Let the cake drip cool a little before using it to decorate on your chilled cake.
( CHOCOLATE AND OIL RECIPE )
Break or chop the chocolate and put it in a stainless bowl.
Place the bowl in a boiling water to dissolve the chocolate.
Then add 1 or 2 tablespoons of vegetable oil and mix to combine well. You cake drip is ready.
Royal Icing, White Vinegar And Oil Recipe
In a bowl, add in your royal icing, add in the white vinegar bit by bit as you mix until you achieve your consistency of choice.
Then add in your colouring of choice and mix to combine well.
White chocolate drip recipe
If you're looking for a delicious and elegant way to top your cakes, cupcakes, or even cookies, look no further than this white chocolate drip recipe. It's quick and easy to make, and it will give your desserts a beautiful and professional-looking finish.
To make white chocolate drip, you'll need:
-1 cup of white chocolate chips
-1/4 cup of milk
-1 tablespoon of light corn syrup
-1/4 teaspoon of vanilla extract
Simply melt the chocolate chips and milk together in a microwave-safe bowl or in a saucepan set over low heat.
Stir in the corn syrup and vanilla extract until everything is combined. Then, all you have to do is spoon the melted chocolate onto your dessert and let it drizzle down the sides.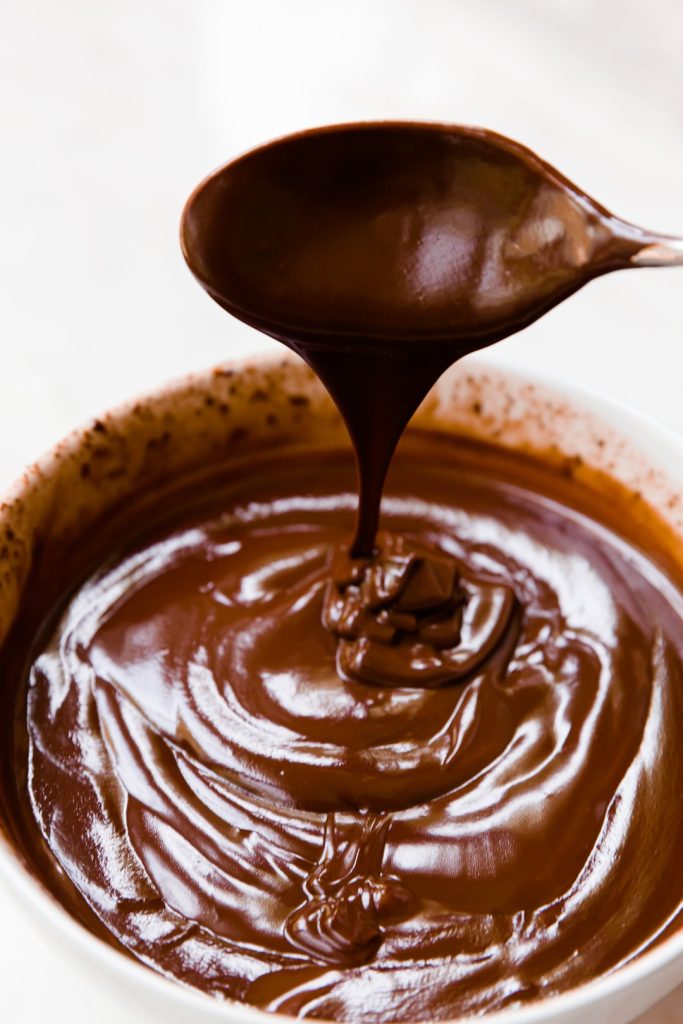 How do you make the drip on a cake?
When it comes to cakes, there are many different ways to decorate them. One popular way is to add a drip effect. This can be done by using a variety of different techniques.
One way to create a drip effect is to use melted chocolate. Simply melt some chocolate in a microwave-safe bowl or in a double boiler. Once the chocolate is melted, allow it to cool slightly so that it is not too hot to work with.
Then, pour the chocolate over the edge of the cake, allowing it to drip down the sides. You can also use a spoon to help guide the drips if needed.
Another option for creating a drip effect is with icing. You can either make your own icing or use store-bought icing that is already made.
Can I use buttercream for drip?
Yes, you can use buttercream for a drip cake! You'll want to make sure your buttercream is nice and thick so it doesn't run too much down the sides of your cake.
A good way to thicken up buttercream is to add in some powdered sugar until you reach the desired consistency. Once your buttercream is thick enough, simply pipe it around the edge of your cake and enjoy.
Cake drip recipe with candy melts
This cake drip recipe with candy melts is so easy and only requires a few ingredients! You'll love how the candy melts create a beautiful and delicious drip effect on your cake.
To make this cake drip recipe, you'll need:
-1/2 cup candy melts
-1 tablespoon coconut oil
-1 tablespoon corn syrup
-Cake of your choice
Instructions:
Melt the candy melts and coconut oil together in a microwave safe bowl or in a saucepan set over low heat.
Once melted, stir in the corn syrup until well combined.
Dip the top of your cake into the melted candy mixture or pour it over the top of your cake, letting it drip down the sides.
Allow the chocolate to set before serving. Enjoy.
Ganache drip recipe
This ganache drip recipe is perfect for anyone looking to take their cake decorating skills to the next level. This rich and chocolatey ganache is easy to make and can be used to create a variety of different designs on your cakes.
To make the ganache, simply heat heavy cream in a saucepan over medium heat until it comes to a simmer.
Pour the cream over chopped dark chocolate and let it sit for a few minutes to allow the chocolate to melt. Stir until the mixture is smooth, then let it cool slightly before using it.
To create a drip design on your cake, start by spreading a layer of ganache around the edge of the cake. Then, using a piping bag fitted with a small round tip, pipe lines of ganache onto the top of the cake.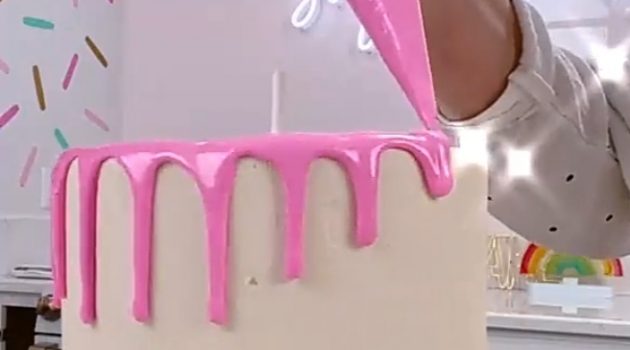 Cake Drip bottle
There's nothing worse than a cake that's dry, crumbly, and lacking in flavor. But with the Cake Drip bottle, you can easily add moisture and flavor to your cakes.
Simply fill the bottle with your favorite flavored syrup, cake batter, or even wine, and then watch as the deliciousness drips down the sides of your cake.
The Cake Drip bottle is also great for adding extra decoration to your cakes! With a few simple squeezes, you can create beautiful designs on top of your cake that are sure to impress your guests. So don't let dry cakes ruin your next party – pick up a Cake Drip bottle today.
How to fix a bad drip Cake
If your drip cake isn't looking quite right, don't despair. There are a few easy ways to fix a bad drip cake.
First, check to see if the cake is properly chilled. A warm cake will cause the chocolate to drip down the sides too quickly. Put the cake in the fridge for 30 minutes to an hour to firm up before you try again.
Next, make sure you are using a good quality chocolate for your drip. Cheap chocolate can be too thin and runny, making it difficult to get a nice, even drip. Use a good quality dark or milk chocolate for best results.
Finally, practice makes perfect. If your first attempt at a drip cake doesn't go quite as planned, don't give up! Just try again and you'll soon get the hang of it.
Read More
7 Healthy Breakfast Foods That Raise Blood Sugar
7 Correct Potato Salad Recipes for Your Next BBQ
7 Fast-Food Chains That Serve the Best Mashed Potatoes
35 Classic Filipino Soup Recipes You Can't Resist 2023
39 best Filipino pork recipes you must try this year
7 Fast-Food Restaurants That Serve the Best Patty Melts
9 Fast-Food Chains That Serve the Best Coleslaw
30 Cozy crock- pot recipes perfect for weight loss
17 delicious Spanish breakfast foods to start your day off right
Conclusion
In conclusion,this cake drip recipe is the perfect way to add a little bit of fun to your next cake decorating project. With just a few simple ingredients, you can create a delicious and beautiful cake that will impress your friends and family. So what are you waiting for? Get baking!
Drip Cake Designs