There is no doubt that stew is one of the most commonly eaten dishes in Nigeria. Stew can be made with a variety of different ingredients, but one of the most popular types of stew is made with fresh tomatoes.
Sunday dinner is usually the biggest meal of the week in Nigerian households, and it often consists of rice and stew.
Fresh tomatoes give the stew a delicious sweetness that pairs perfectly with the rice. This dish is sure to please everyone at the table.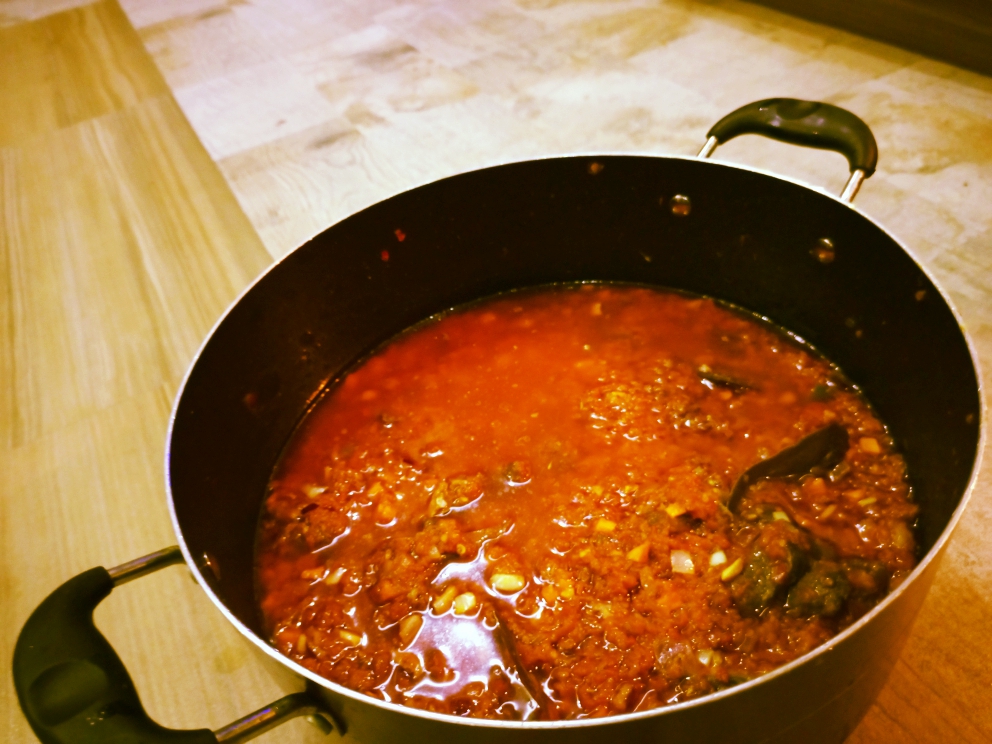 When it comes to stews, I used to be a bit of a novice. I would follow recipes to the letter but somehow, they never quite turned out the way I wanted them too.
The flavors were always off or the texture was wrong. It was frustrating to say the least. But then I decided to take matters into my own hands and experiment a bit. And you know what? Practice makes perfect.
These days, I can whip up a mean stew using whatever ingredients I have on hand. And it always turns out delicious.
Are you worried on how to get the perfect fresh tomatoes stew today?
Worry no more. We gat you covered
Worry no more. We gat you covered. One of my favorite stews to make is with fresh tomatoes. It's so simple but so flavorful and satisfying. Plus, it's a great way to use up those ripe tomatoes from your garden or farmer's market haul.
Fresh tomato stew is a thick stew made with fresh Tomatoes, onion, chicken, fresh pepper, vegetable oil, carrot, green pepper, seasonings etc.
Let's get to the kitchen
Ingredients For Cooking Tomato Stew
Enough fresh Tomatoes
2 Large red Onion
1 white onion
Carrot
Green pepper
2 Habanero Rodo – use as much as you want
2 Tbsp natura mixed spice
Chicken and goatmeat Stock as needed
2 Tbsp Crayfish
Vegetable oil
Seasoning cubes
Mivina
Tumeric
Garlic and ginger
Curry powder and thyme
Salt to taste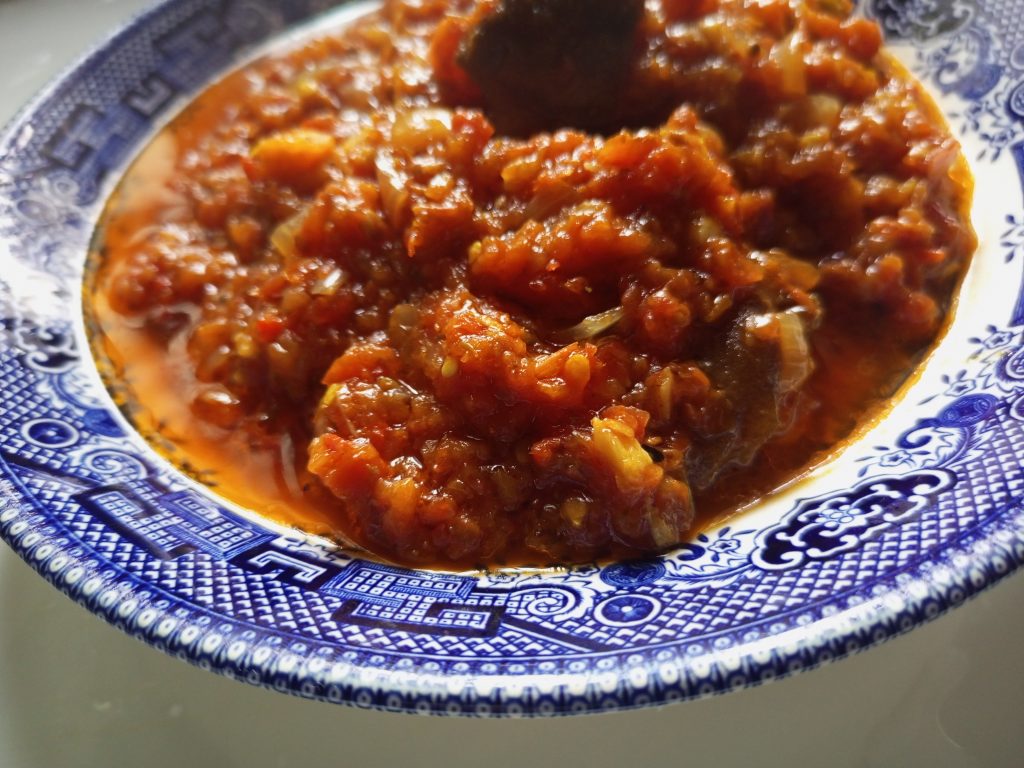 How to prepare fresh tomatoes stew ingredients
Fresh Tomatoes and Fresh Pepper: Wash the fresh tomatoes and peppers very well. Blend the tomatoes together with the fresh pepper. I used hand blender to blend mine.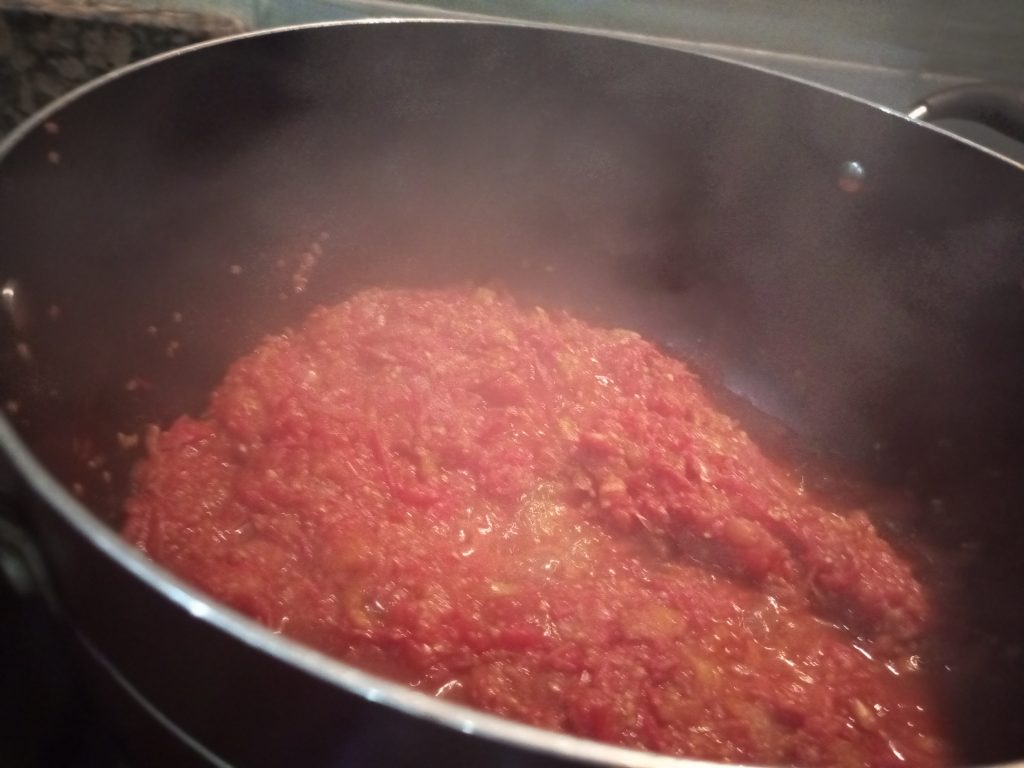 Boil the fresh tomatoes till all the water dried up.
Onion: Peel the onion, wash it thoroughly, slice into any shape of your choice. Cover it and set aside.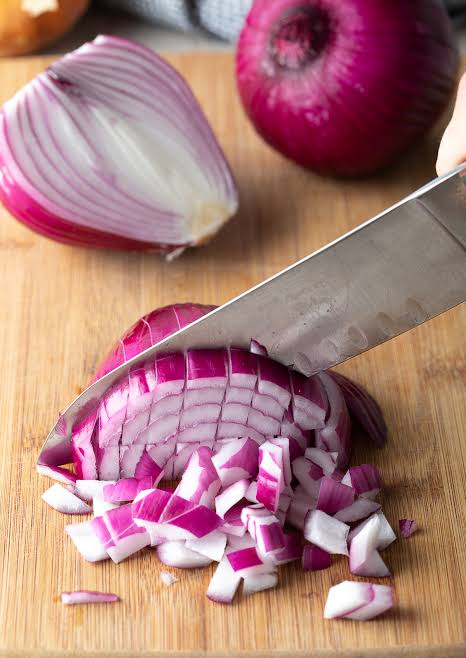 Garlic and Ginger: Peel your garlic and ginger, wash them properly, blend and set aside.
Green pepper: Cut the green pepper into two equal parts, remove the seeds, wash and slice.
Carrot: Get at least 2-3 carrots, wash them, and scrap thoroughly, slice into cubes and set aside.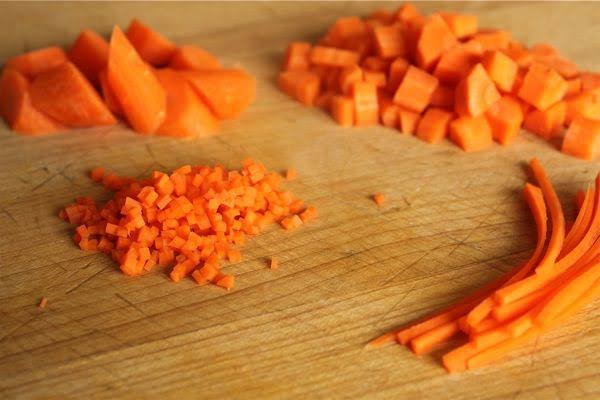 White onion: Wash and slice the onion.
Chicken, fish and goatmeat: Put the goatmeat, add the chicken and fish. Seasoning the both together with thyme, curry, onion, garlic, pepper, tumeric, bay leaves, seasoning cubes, little vegetable oil, salt to taste.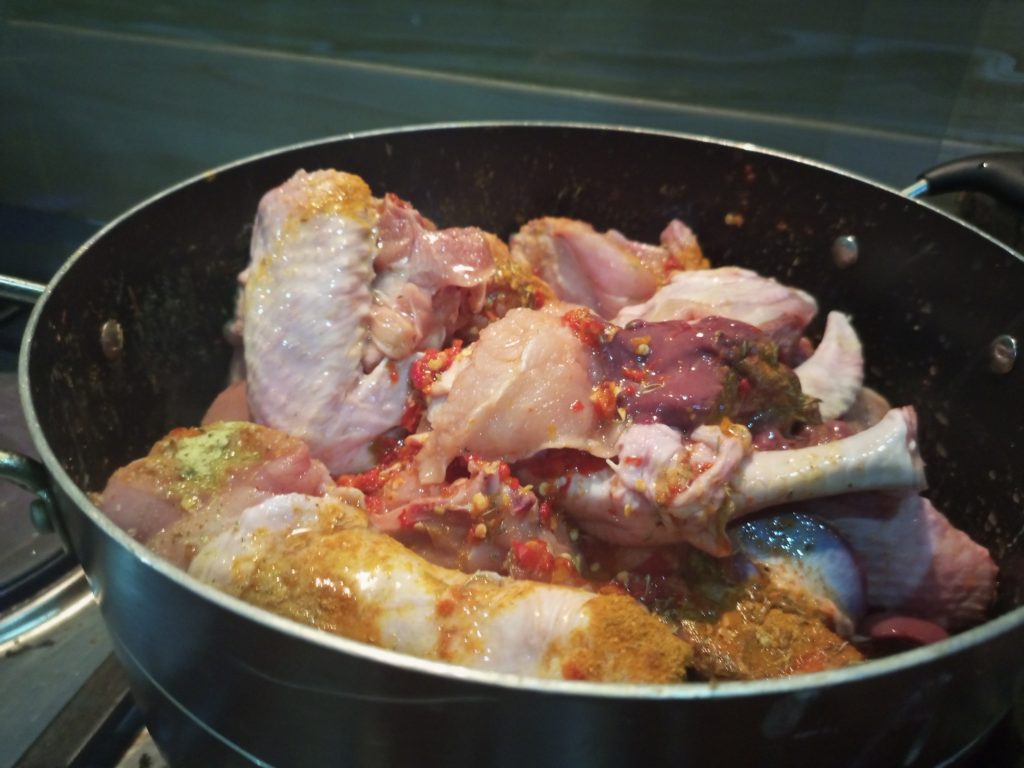 Stir, cover and allow to steam for at least 10 mins. Add water and allow to cook till the chicken is done. Bring the chicken out and continue cooking your goatmeat till done. Fry the chicken, fish and goatmeat, then set aside.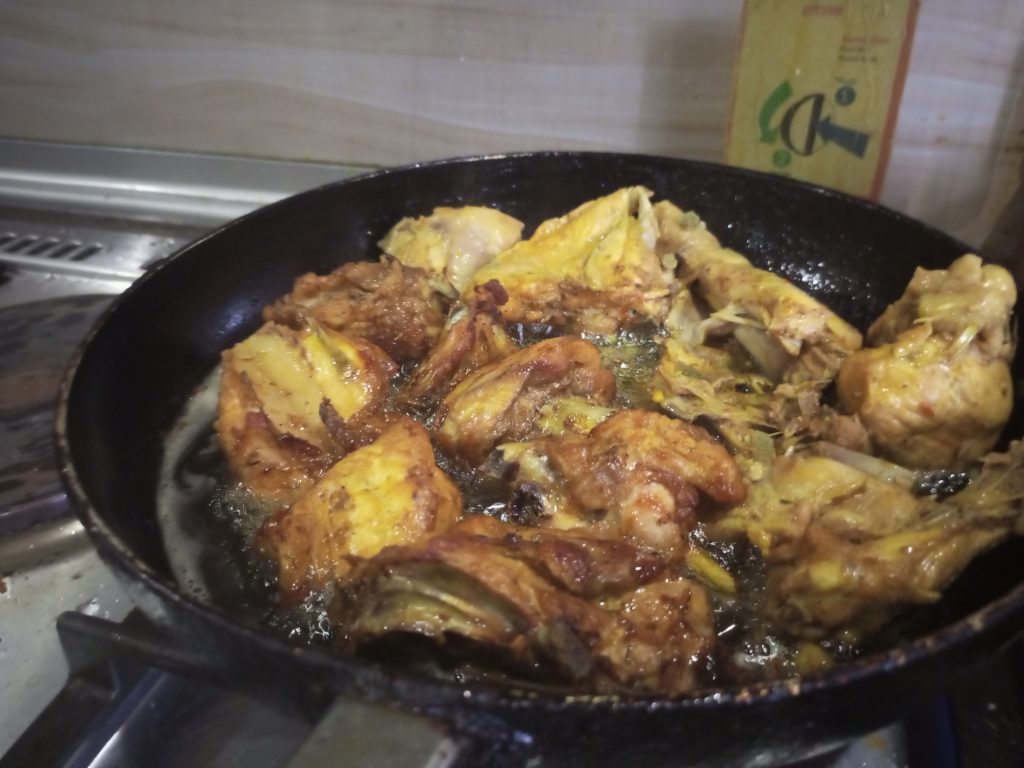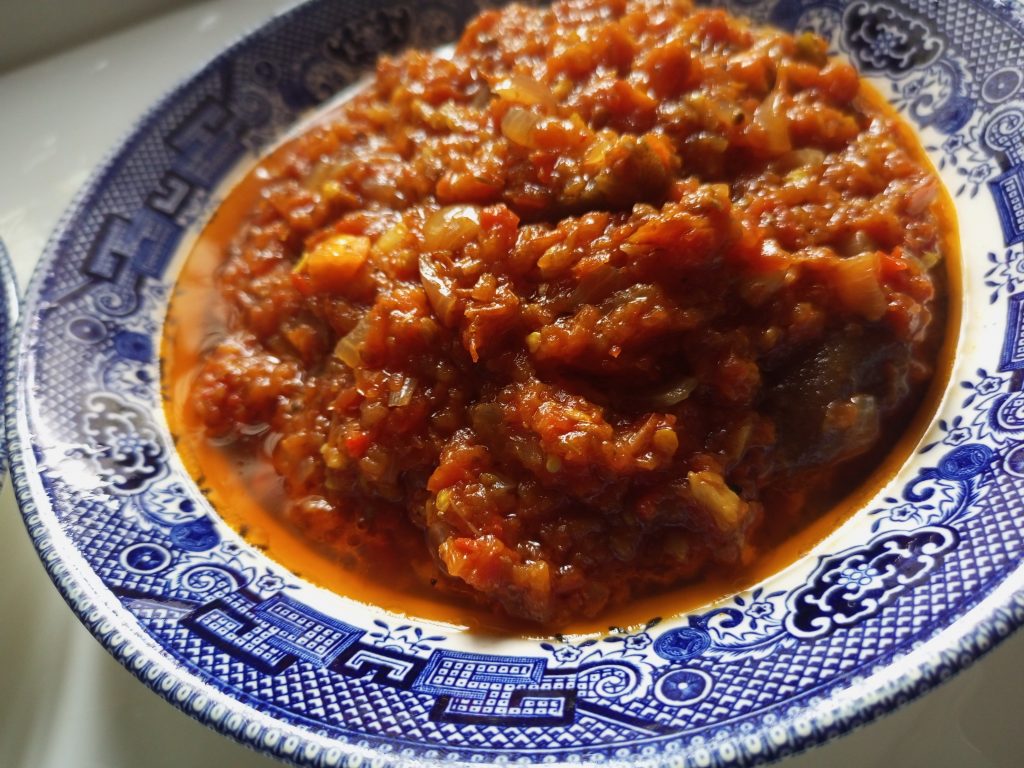 How To Cook the Best And Fastest Fresh Tomato Stew without frying.
Transfer the boiled tomatoes in a clean pot. Set it on your cooking stove. Pour in your cooking oil (vegetable oil).
Add in the copped onion, garlic, ginger, stir and allow to cook for 4mins.
Add in salt and continue cooking for another 3mins. Put in thyme, curry powder, mivina and seasoning cubes to taste.
Stir for extra 7 mins so that the ingredients will release their flavor to the stew. Don't over fry your fresh Tomato stew.
Add your cooked Meat, chopped carrot, green pepper, onion and beef stock to loosen up the puree if it's too thick, and then adjust the seasoning if necessary.
Now stir the stew, allow to cook for 50 seconds. Bring it down now and serve.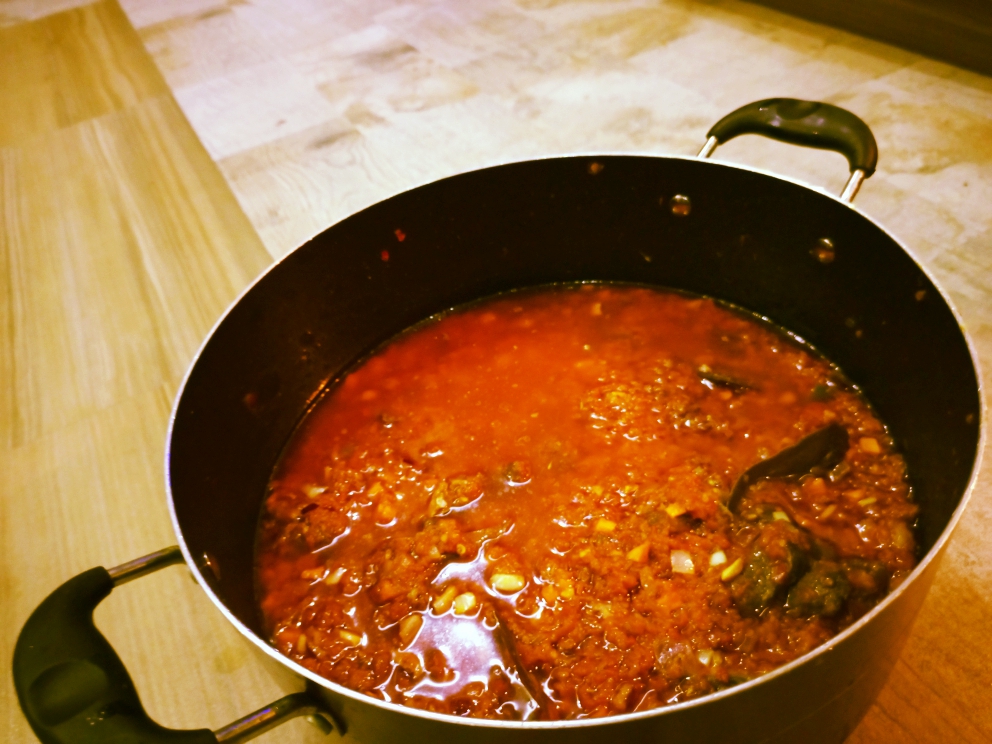 Fresh Tomatoes stew is a stew originating from Nigeria. The dish is typically made with chicken, goatmeat, vegetable oil, Onion, tomatoes, and chili peppers. Fresh Tomatoes stew can best served with white rice, naan bread, or boiled yams.
Fresh Tomatoes stew is a hearty and flavorful stew that will leave you feeling satisfied. The combination of chicken, goatmeat, tomatoes, and chili peppers create a perfect balance of flavors.
Serve Fresh Tomatoes stew with white rice to soak up all the delicious sauce or enjoy it with naan bread or boiled yams.
How do you make stew without frying tomatoes?
When it comes to tomato stew, many people think that the key to success is cooking the tomatoes before adding them to the stew.
However, this isn't necessarily the case. There are a few things you can do to make sure your tomato stew turns out tasting great, without having to fry the tomatoes first.
Here are a few tips:
Use fresh tomatoes – This is always going to be the best option when it comes to getting great tasting stew. Fresh tomatoes have much more flavor than canned or even frozen varieties. If you can get your hands on some fresh tomatoes, definitely use them!
Add other flavorful ingredients – Another way to ramp up the flavor of your tomato stew is by adding other flavorful ingredients. This could include things like garlic, onions, herbs, and even a bit of sugar.
What Ingredients Are Often Used In Stew?
There are many different ingredients that can be used in a stew, but some of the most common include beef, fish, garlic, carrots, ginger, tumeric, nutmeg, thyme, rosemary, onions, salt and seasoning cubes.
These ingredients provide a hearty and filling meal that is perfect for a cold winter day. While there are many different variations of stew, these ingredients are typically used in most recipes.
How to cook stew with fresh tomatoes and tin tomatoes
If you're looking for a delicious and hearty stew recipe that features fresh tomatoes, look no further! This dish is packed with flavor and is sure to please even the pickiest of eaters. Here's how to make it:
Start by browning some diced beef in a large pot. Once the beef is cooked through, add in some chopped onions and garlic. Cook for a few more minutes, then add in your fresh tomatoes.
Let the tomatoes cook down for a bit, then add in a can of tinned tomatoes. Add in some beef broth and seasonings of your choice (we suggest salt, pepper, and oregano).
Bring the stew to a boil, then reduce the heat and let it simmer for an hour or so. Once it's finished cooking, ladle into bowls and enjoy.
How to make Nigerian stew with tomato paste
Nigerian stews are rich, flavorful, and relatively easy to make. One key ingredient is tomato paste, which helps to thicken the stew and give it a deep red color. Here's a step-by-step guide to making Nigerian stew with tomato paste.
First, brown some beef or chicken in a large pot. Then, add in a chopped onion and cook until softened. Next, stir in a can of tomato paste and some water or broth. Add in your desired seasonings – common ones include garlic, ginger, cumin, chili pepper, and paprika.
Let the stew simmer for 30 minutes to an hour, until the meat is cooked through and the sauce has thickened. Serve over rice or couscous for a filling and satisfying meal. Enjoy.
Conclusion
This article has shown you how to cook fresh tomatoes stew in less time without frying. This method is quicker and easier than traditional methods, and it doesn't require any special equipment. Give it a try the next time you're looking for a quick and easy way to make a delicious tomato dish.