Spaghetti squash is a versatile and healthy alternative to traditional pasta. This easy guide will walk you through the simple steps to prepare this delightful vegetable.
With its mild, slightly sweet flavor and unique stringy texture, spaghetti squash serves as an excellent canvas for various sauces and toppings.
Whether you're looking to reduce carbs or add a nutritious twist to your meals, mastering the art of cooking spaghetti squash is a culinary skill worth acquiring.
Selecting the Perfect Squash For Use
When selecting the perfect spaghetti squash, prioritize firmness and weight for its size. Look for a uniform color, avoiding soft spots or mold. A quality spaghetti squash should feel heavy in your hand and have a sturdy, intact stem.
This careful selection ensures you'll have a squash with vibrant flavor and optimal texture, ready to be transformed into delicious dishes.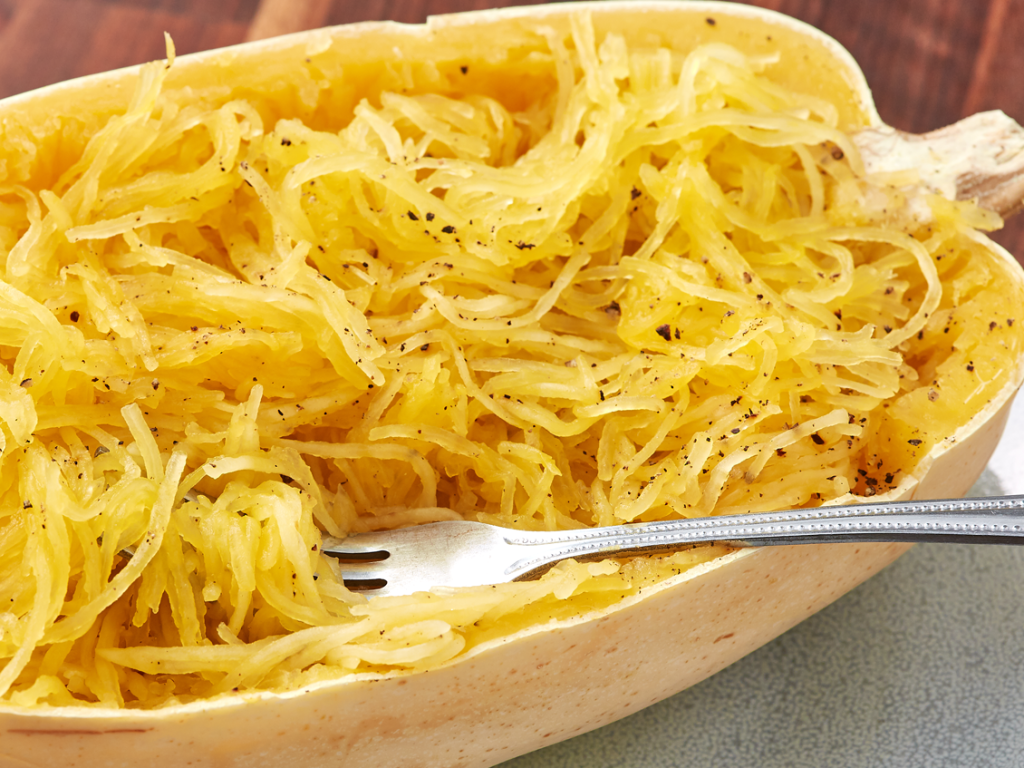 Prepare Your Squash At Home
Hold the squash under running cold water. Use your hands to rub the surface gently, allowing the water to wash away any loose dirt.
For tougher spots, you can use a vegetable brush or a clean cloth to scrub the surface.
Pay extra attention to any crevices or ridges. After washing, pat the squash dry with a clean kitchen towel or paper towels.
If needed, trim off any stems or parts that look damaged or unappetizing.
Then, cut the squash in half lengthwise. This might require some effort, so be cautious.
Use a spoon to scoop out the seeds and the stringy pulp from the center of each half. You can save the seeds for roasting if you like.
how to cook spaghetti squash in the oven
Season: Brush the inside of each squash half with olive oil and season with salt and pepper.
Roasting: Place the halves cut-side down on a baking sheet and roast at 375°F (190°C) for 30-45 minutes, or until the flesh is tender and easily pierced with a fork.
Noodling: Use a fork to gently scrape the flesh, creating strands that resemble spaghetti noodles.
how to cook spaghetti squash in the microwave
Place one of the squash halves, cut-side down, in a microwave-safe dish.
Add about 1/4 to 1/2 inch of water to the dish.
Cover the dish with a microwave-safe lid or microwave-safe plastic wrap. This helps create steam, which will cook the squash.
Microwave the squash on high for about 10-15 minutes, or until the flesh is tender and easily pierced with a fork.
Carefully remove the dish from the microwave (it might be hot) and let the squash cool slightly.
Use a fork to gently scrape the flesh of the squash. The flesh will separate into spaghetti-like strands.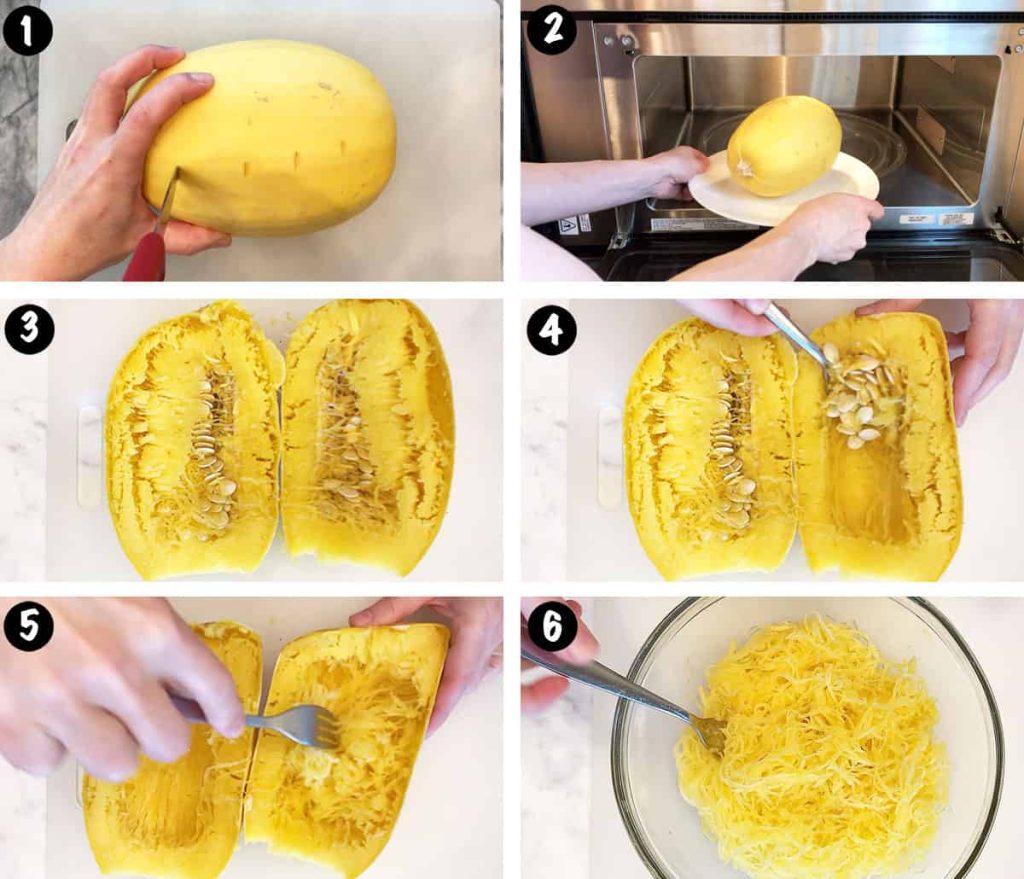 How to cook spaghetti squash in air fryer
Have you ever thought of cooking spaghetti squash in an air fryer? It may sound unconventional, but let me assure you – it's a game changer.
The air fryer not only cuts down the cooking time drastically, but it also enhances the texture and flavor of the squash.
To start, slice the spaghetti squash in half lengthwise and remove all the seeds. Brush some olive oil on the cut sides and sprinkle with salt and pepper.
Place both halves into your preheated air fryer basket, facing cut side up. Cook at 375°F for about 20-25 minutes until fork-tender.
The beauty of using an air fryer for spaghetti squash is that it creates a golden crust on the edges while leaving the interior tender and moist.
Once cooked, use a fork to scrape out those glorious strands of spaghetti from inside the squash shell.
These strands can be used as a low-carb alternative to pasta or as a base for various mouthwatering recipes such as carbonara or pad Thai. Unlocking new flavors and textures through innovative cooking techniques has never been easier with an air fryer.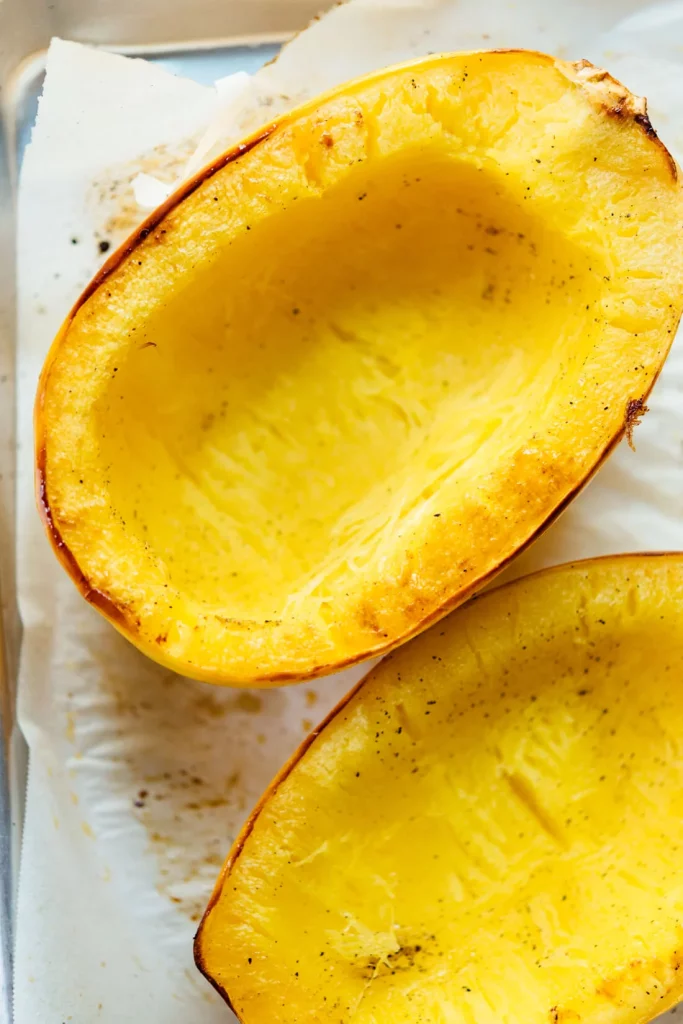 How To Serving spaghetti squash
Simple Delight: Toss the "noodles" with a drizzle of olive oil, a sprinkle of salt and pepper, and grated Parmesan for a quick and healthy side dish.
Marinara Marvel: Top the "noodles" with your favorite marinara sauce and meatballs for a low-carb spin on spaghetti and meatballs.
Pesto Pleasure: Mix the "noodles" with homemade or store-bought pesto for a burst of flavor.
Stir-Fry Sensation: Sauté the "noodles" with your favorite stir-fry veggies and a savory sauce for a wholesome meal.
Creamy Comfort: Create a creamy sauce with Greek yogurt, garlic, and herbs, then toss it with the "noodles" for a guilt-free Alfredo-style dish.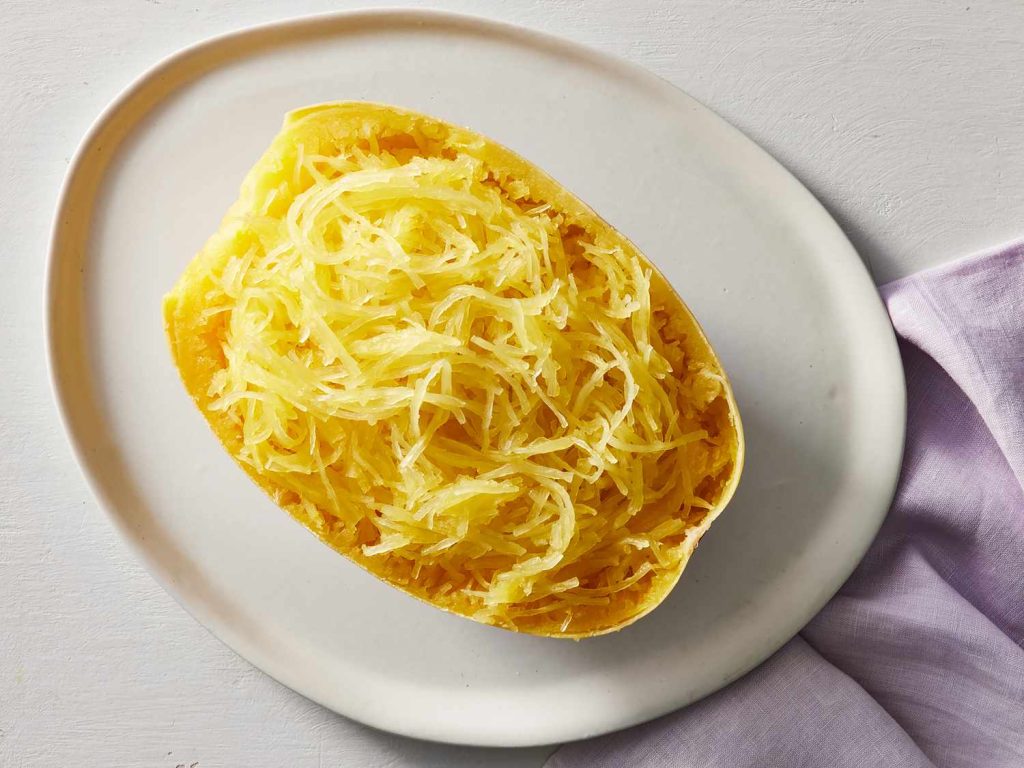 Read More
8 Healthy dessert To pick On The Grocery Shelves
6 Major Differences Between Costco and Sam's Club Right Now
Where is costco opening new stores in 2023
7 Fast-Food Restaurants That Serve the Best Patty Melts
Best 31 Healthy Restaurants in America | Locations
101 Best Restaurants Downtown Dallas That Locals Eat 2022
39 foods that lower blood sugar immediately
30 Best healthy lunch ideas for weight loss
Unveiling the Nutritional Marvels: Exploring the Remarkable Health Benefits of Cashews
Best 31 Healthy Restaurants in America | Locations
20 healthiest butter substitutes
The top 33 foods for keeping your kidney healthy
20 Healthy Chips You Can Eat When You're Trying To Lose Weight
Note
Even Halves: For even cooking, try to cut the squash halves as evenly as possible.
Tenderness Test: The squash is done when the flesh can be easily scraped into strands with a fork.
Flavor Enhancements: Experiment with various herbs, spices, and sauces to personalize the dish.
Conclusion
Cooking spaghetti squash is a rewarding journey that leads to a plateful of delicious and nutritious possibilities. Whether you're seeking a light pasta alternative or aiming to explore new culinary horizons, this versatile vegetable offers a blank canvas for your creativity.
Armed with these techniques and serving ideas, you're ready to create delectable meals that celebrate the wonders of spaghetti squash. Bon appétit.
Frequently Asked Questions
How do I choose a ripe spaghetti squash?
Look for a firm squash with a matte, yellow color. Avoid those with soft spots or green patches. A ripe spaghetti squash should also feel heavy for its size.
Can I microwave spaghetti squash instead of roasting it?
Yes, you can. Pierce the squash with a fork, microwave on high for 10-12 minutes, and then scrape out the strands. It's a quicker option, but roasting enhances flavor.
Should I remove the seeds before or after cooking?
It's best to remove the seeds before cooking. Cut the squash in half lengthwise, scoop out the seeds, and then cook it as desired.
How do I prevent overcooking or undercooking spaghetti squash?
To avoid overcooking, check the squash's tenderness with a fork after 30-40 minutes of roasting. For undercooking, simply return it to the oven for a few more minutes until the desired texture is achieved.