Welcome to the capital city's culinary sea adventure! Washington, D.C. is not only renowned for its historic landmarks and political prowess but also for its vibrant seafood scene.
If you have a craving for succulent oysters, buttery lobster, or expertly grilled fish, you're in for a treat. Join us as we embark on a gastronomic journey to discover the best seafood restaurants in washington dc. We have also compiled a list of 15 Best Restaurant In DC 2023
From Fiola Mare to Rappahannock Oyster Bar, they offers an array of delectable dishes that will delight your taste buds and transport you to the depths of the ocean.
Whether you're a seafood aficionado or a curious explorer seeking new flavors, this curated list will introduce you to the finest seafood destinations the city has to offer.
Get ready to dive into a world of briny delights, impeccable flavors, and unforgettable dining experiences that showcase the sea's bounty. If you are in Chicago, there are 12 Best Restaurants In Chicago that you need to give a try.
However, get your bibs ready and prepare for an extraordinary culinary voyage through the best seafood restaurants in Washington, D.C.
1. Fiola Mare
Nestled on the Georgetown waterfront, Fiola Mare stands out as a premier seafood destination. This elegant restaurant combines Italian-inspired cuisine with a focus on fresh, high-quality seafood. Indulge in their flavorful crudos, perfectly grilled fish, and delightful seafood pastas while enjoying breathtaking views of the Potomac River.
Related: 11 Best Fast-Food Chains That Serve Fried Chicken In US
2. Hank's Oyster Bar
Hank's Oyster Bar is a local favorite with several locations across the city. This cozy, coastal-inspired eatery offers a relaxed atmosphere and a menu featuring an impressive selection of oysters from both the East and West Coasts.
Enjoy their renowned lobster rolls, clam chowder, and a variety of seafood small plates that showcase the finest flavors of the sea.
Related: Best 31 Healthy Restaurants in America | Locations
3. The Salt Line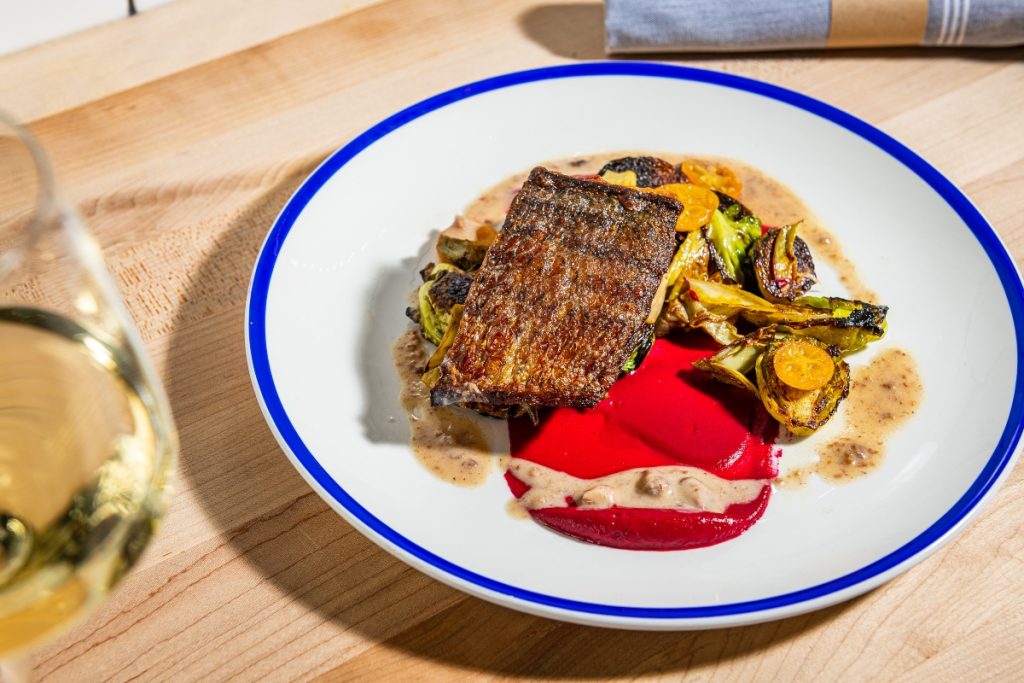 Located in the vibrant Navy Yard neighborhood, The Salt Line transports diners to the New England coast with its nautical-inspired decor and delectable seafood fare. From fresh oysters to buttery lobster rolls and hearty seafood stews, this restaurant offers a taste of classic East Coast seafood traditions.
Related: 7 Fast-Food Restaurants That Serve the Best Patty Melts
4. Ivy City Smokehouse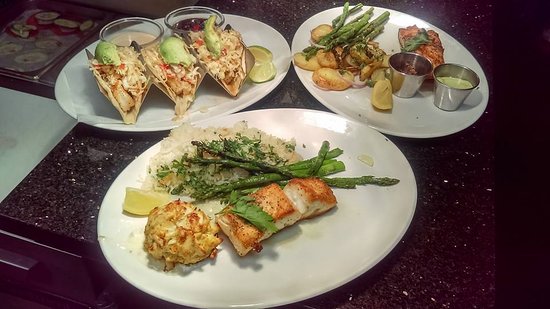 For seafood lovers who appreciate the art of smoking and curing, Ivy City Smokehouse is a must-visit. This hidden gem features a seafood market and a cozy restaurant where you can savor smoked salmon, trout, and other delicacies.
Don't miss their smoked fish platters or their creative seafood-centric sandwiches.
Related: Best Restaurants Downtown Dallas To Eat In 2023
5. Rappahannock Oyster Bar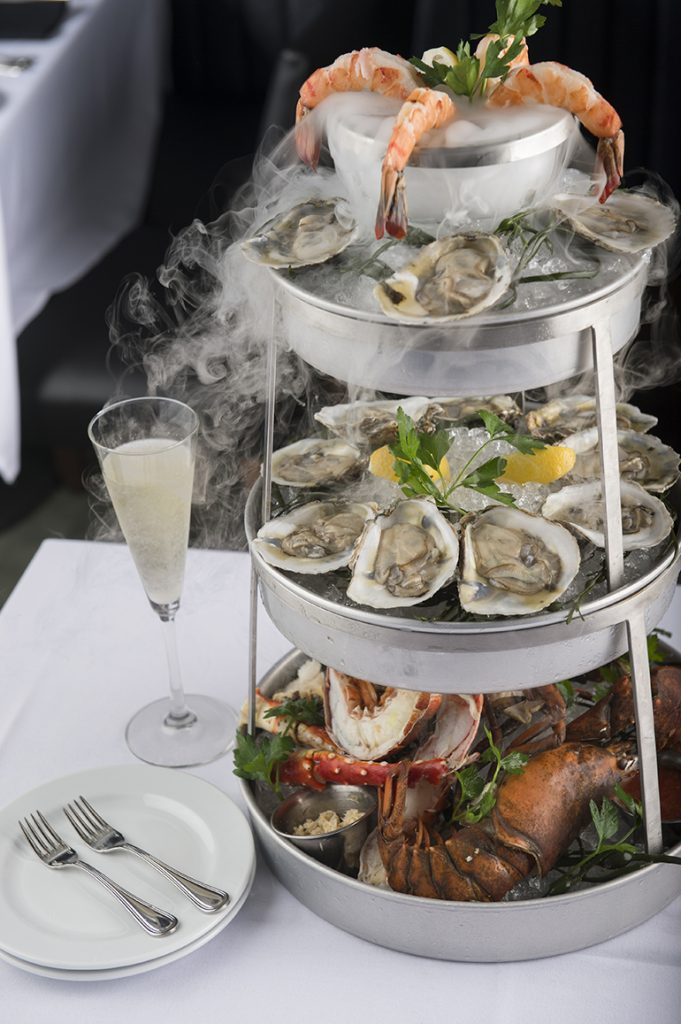 Nestled inside Union Market, Rappahannock Oyster Bar is renowned for its exceptional oyster selection. These expertly shucked bivalves are sourced directly from their own farm in Virginia. Indulge in their raw oysters or try their delectable seafood dishes that highlight the incredible flavors of the Chesapeake Bay region.
Related: Top 11 Restaurant Chains That Serve the Best Salads
6. Hank's Pasta Bar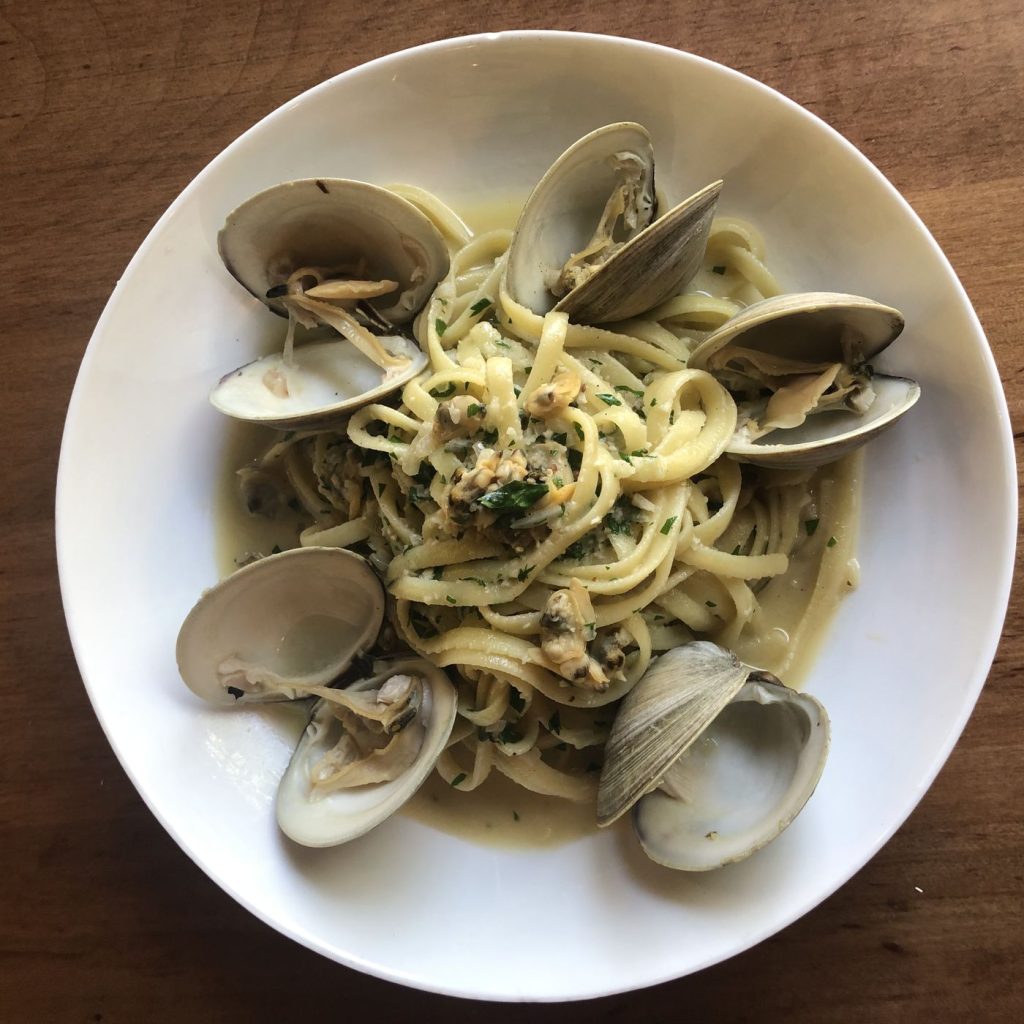 While known for its excellent pasta, Hank's Pasta Bar also excels in serving up delightful seafood dishes. From classic linguine with clams to seafood risotto, their menu offers a tantalizing array of options for seafood enthusiasts. Pair your meal with a glass of wine from their extensive selection for a truly memorable dining experience.
Sweet Tomatoes Restaurant Is Reopening Locations
7 Fast-Food Chains That Serve the Best Mashed Potatoes
The Worst and Best Panera Soups Ever
7 Fast-Food Restaurants That Serve the Best Patty Melts
9 Fast-Food Chains That Serve the Best Coleslaw
Frequently Asked Questions
best seafood restaurants in dc waterfront
When it comes to enjoying seafood with a view, the waterfront in Washington, D.C. offers a fantastic setting. Among the best seafood restaurants in this area is Fiola Mare, a sophisticated eatery serving Italian-inspired seafood dishes.
Hank's Oyster Bar, with its cozy coastal atmosphere, offers an excellent selection of oysters and seafood delights. The Salt Line captures the essence of New England with its nautical theme and delectable seafood fare.
Lastly, the Rappahannock Oyster Bar in Union Market showcases fresh oysters from their own farm, providing a true taste of the Chesapeake Bay region. Indulge in the sea's bounty while savoring breathtaking waterfront views at these exceptional seafood restaurants.
Is DC known for seafood?
While Washington, D.C. is not typically known as a coastal city, it still offers a diverse and thriving seafood scene. Thanks to its proximity to the Chesapeake Bay and access to fresh seafood markets, the city has a range of restaurants that specialize in serving delectable seafood dishes, including oysters, crabs, and fish, showcasing the region's culinary delights from the sea.
8 places in the world have the best seafood?
Tokyo, Japan. Barcelona, Spain. Sydney, Australia. Cape Town, South Africa. Vancouver, Canada. Reykjavik, Iceland. Marseille, France. San Francisco, USA. These destinations are known for their exceptional seafood, offering a variety of delicious dishes like sushi, paella, fish and chips, bouillabaisse, and more, showcasing their unique coastal flavors.
How do I choose a seafood restaurant?
To choose a seafood restaurant, consider factors such as reputation, reviews, and recommendations. Look for establishments known for sourcing fresh seafood, offering a diverse menu, and maintaining high hygiene standards.
Consider your preferences, location, and budget to find a restaurant that suits your taste and dining experience expectations.
What dish is Washington DC known for?
Washington, D.C. is known for its signature dish, the half-smoke. This savory sausage is a local favorite, often served on a bun with chili, onions, and cheese. It has become an iconic food item representing the city's unique culinary identity.
Conclusion
In Washington, D.C., seafood lovers can rejoice in a myriad of outstanding options that celebrate the ocean's bounty. Whether you're seeking an upscale dining experience or a laid-back seafood shack, the city offers something for every palate.
From Fiola Mare's refined elegance to the casual charm of Hank's Oyster Bar, these seafood restaurants showcase the best flavors of the sea, leaving diners with an unforgettable experience that will have them returning for more.
So, grab your bib and indulge in the delicious seafood delights that await you in the nation's capital.