The popularity of seafood has been on the rise in the past few years. This is likely due to the numerous health benefits that come with consuming seafood. Some of these benefits include weight loss, improved brain function, and reduced risk of heart disease.
Seafood is also a great source of protein and omega-3 fatty acids, both of which are important nutrients for our health.
Another reason for the growing popularity of seafood is that it is a versatile food. There are many different types of seafood, each with its own unique flavor and texture.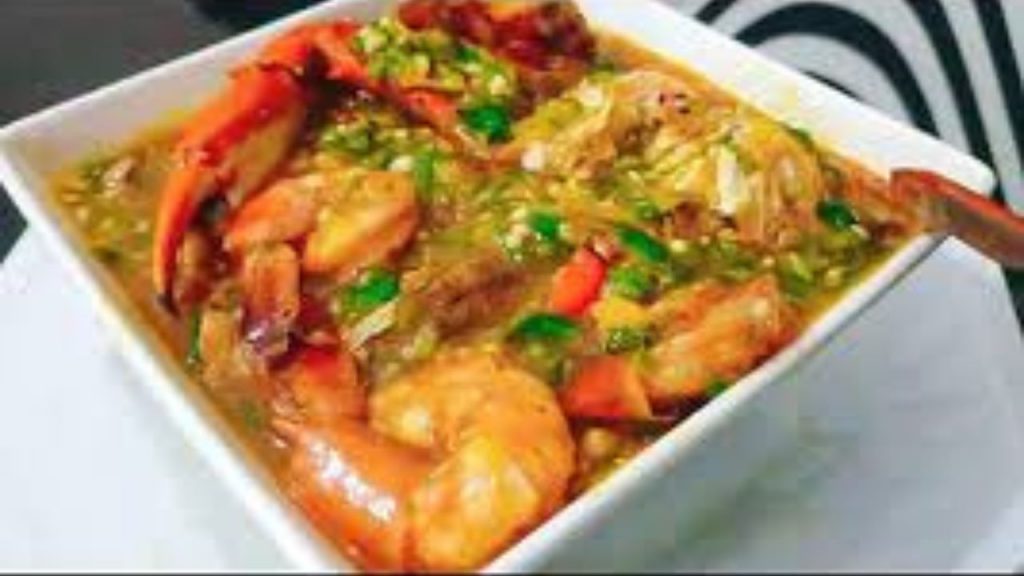 This means that there is something for everyone when it comes to seafood. Whether you're in the mood for something spicy or something mild, there's a type of seafood that will fit your taste buds and one of them is seafood okra.
Seafood okra is a dish made with okra and seafood. It can be made with any type of seafood, but shrimp, crocker fish, prawns, crabs, and lobster are the most popular. The dish is usually served over rice or with a swallow.
Okra is a vegetable that is high in fiber and low in calories. It is a good source of vitamins A, C, and K. Seafood okra is a healthy dish that is low in fat and calories.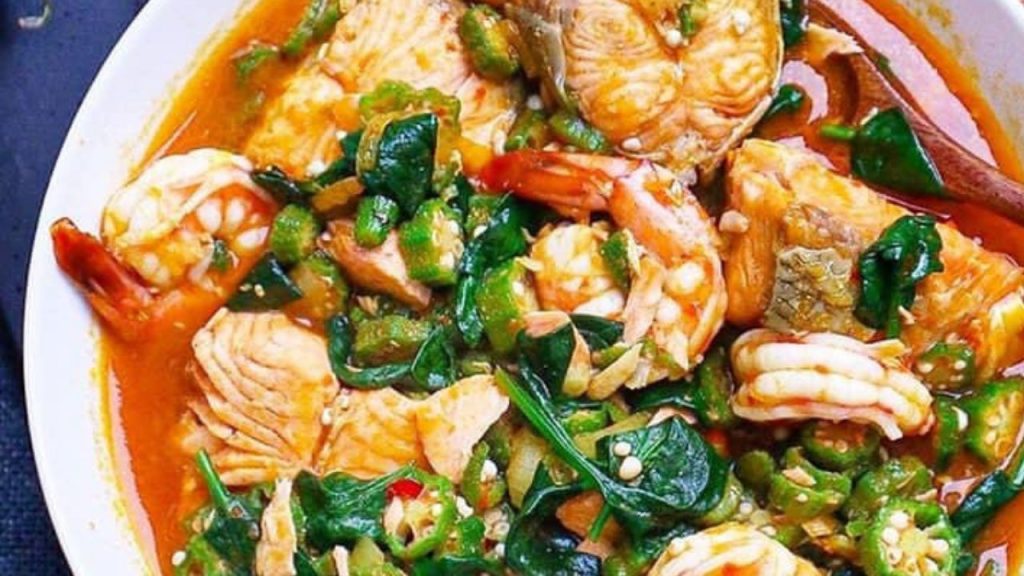 There is so much to love about this seafood okra dish. Everything about it just screams pure comfort food. Seafood okra is what trying if you haven't.
Ingredients for cooking okra soup
Fresh Okra
stockfish (head or the flesh)
shrimps (frozen or fresh)
Crocker fish
lobster
big size snail
seasoning
cubes
salt
Fresh pepper
Sweet palm oil
crabs
2 red onions
Fresh uziza leaves.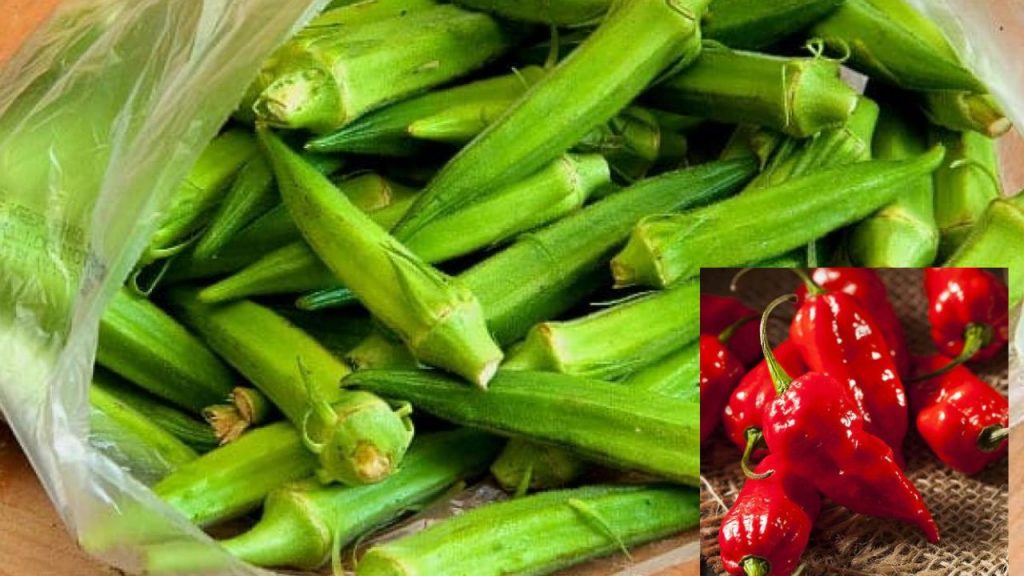 Okra: Use at least two cups of okra seed. Wash it properly before cutting it into your preferred shapes. If you don't really need stress, kindly use frozen okra and it will serve you perfectly well. I advise you use fresh okra if you want to enjoy the nutrients okra seed contains.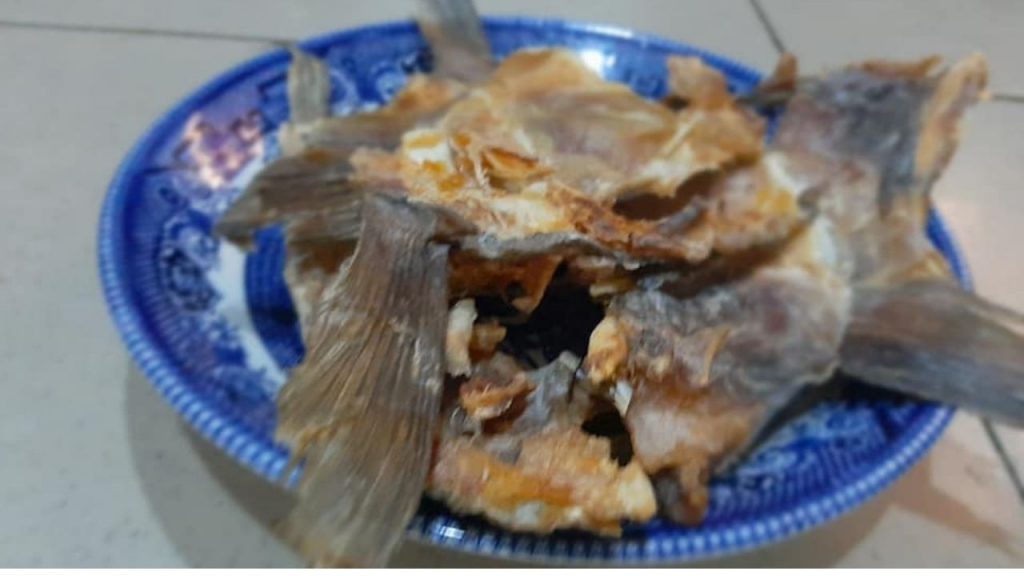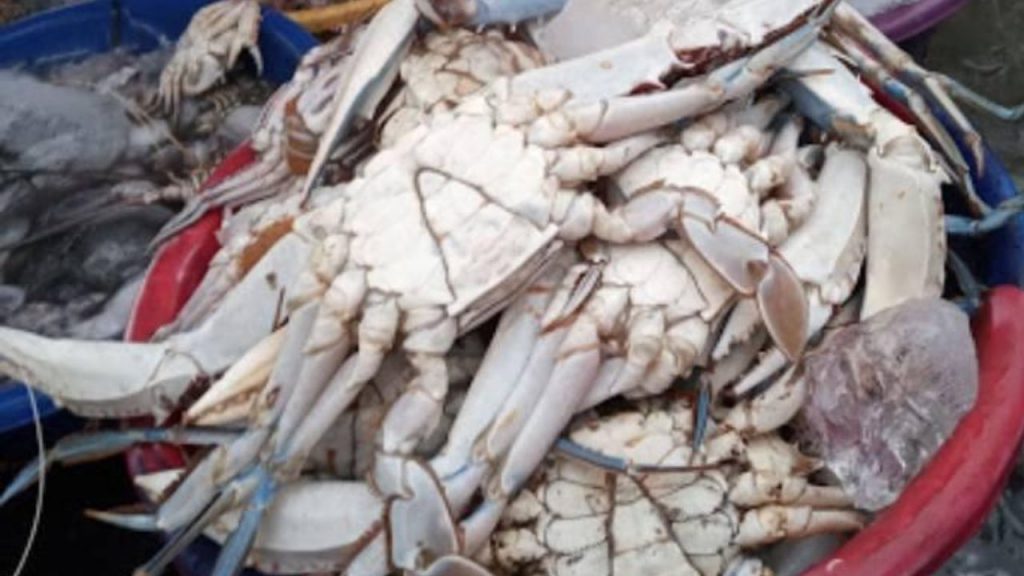 Stockfish: Before using stockfish for okra you need to be aware of its benefits and how to use it for your meal. Wash your stockfish properly with hot water. when I say hot water, I mean using it to wash it the very first time, then rinse with cold water.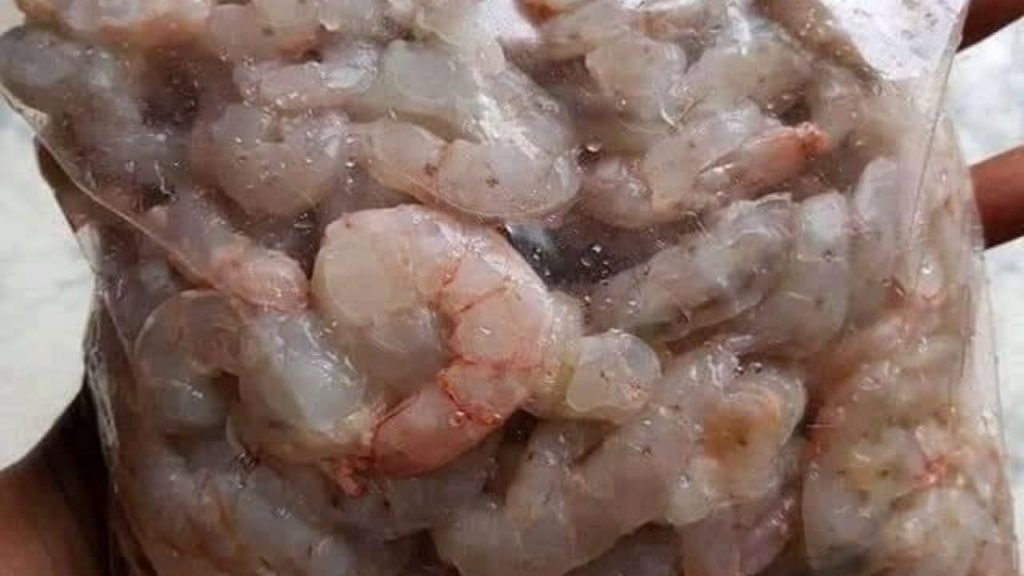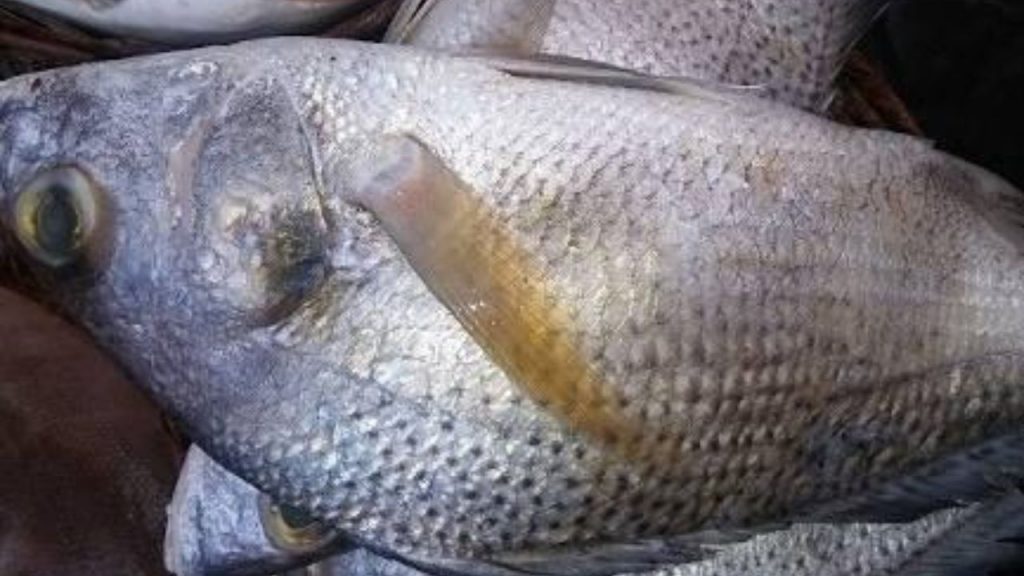 Shrimps, Crocker fish, snail, crabs, and lobster : I choose to use this few seafood, you can choose to add more. Wash them properly and set aside.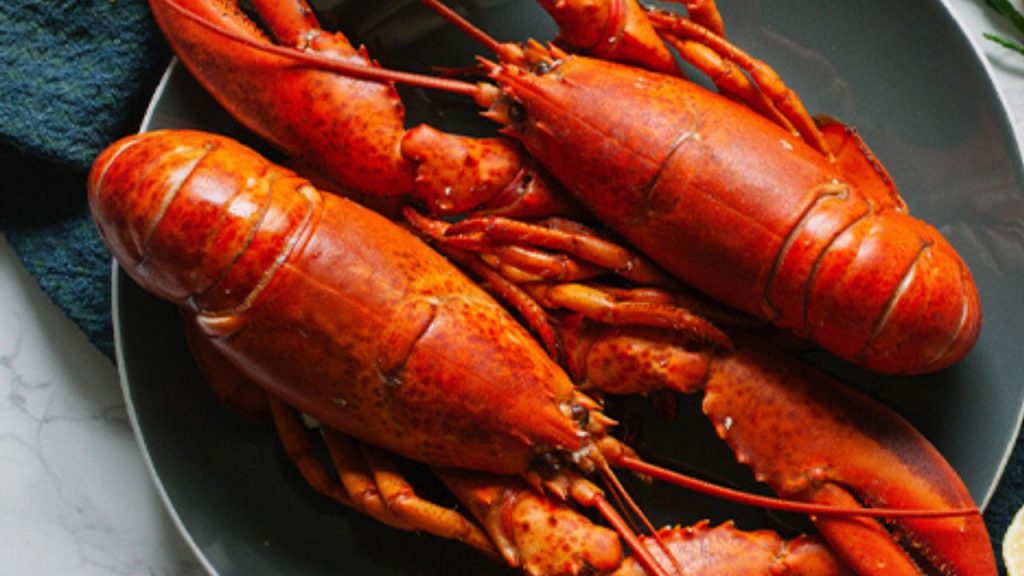 Seasoning, cubes, and salt: Get your salt and all the seasonings of your choice ready then, set aside.
Fresh pepper: Buy fresh pepper, put the pepper into a bowl, remove the stick in the head, wash it so well then, blend and set aside.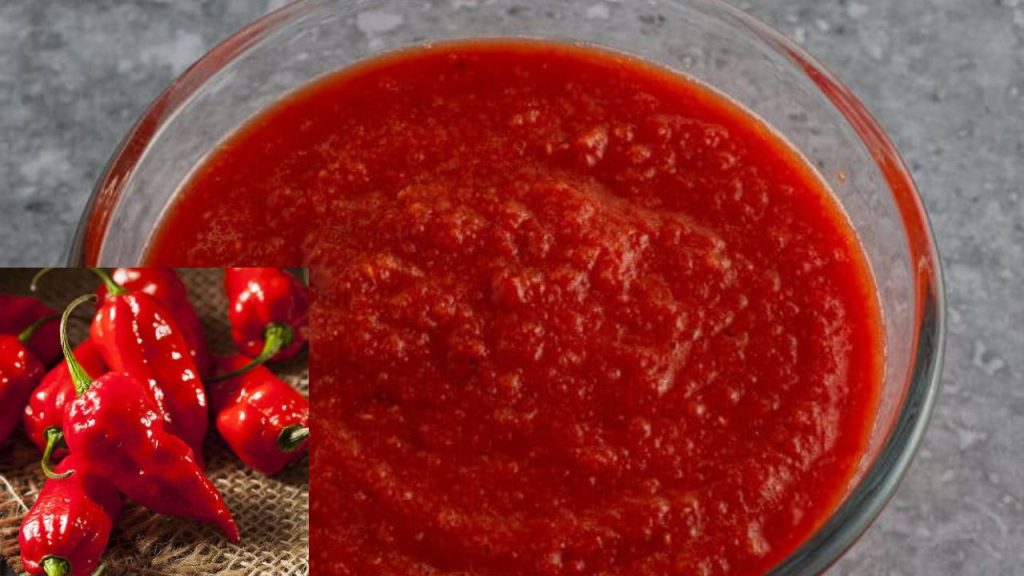 Onion: Peel the onion, wash, and slice into your preferred shape of your choice, cover and keep for use.
Palm oil: get you sweet pal oil read.
Fresh Uziza leaves: By a fresh uziza leaves, pick them and wash the uziza leaves properly, slice with your chopping board and set aside.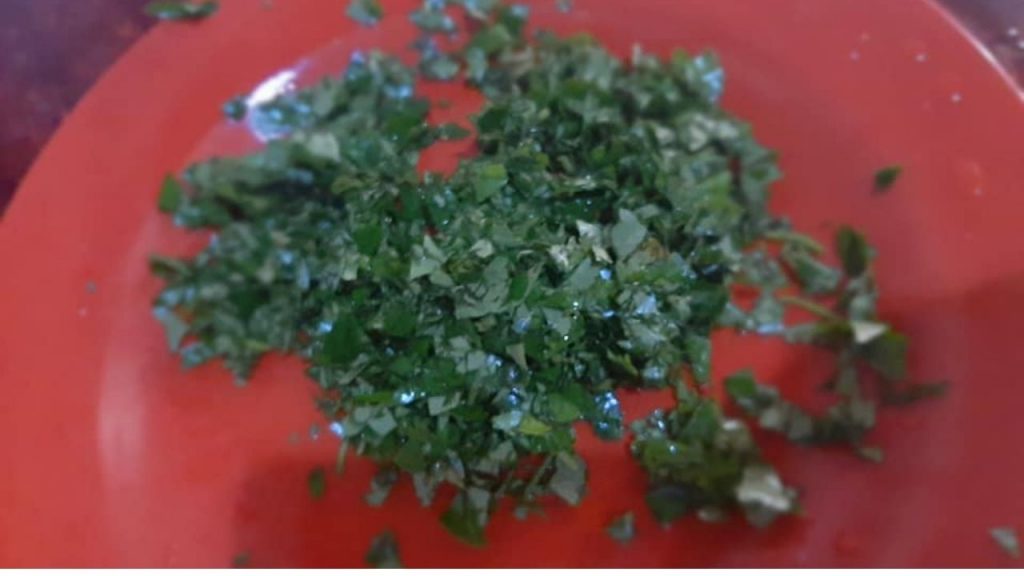 How to prepare and cook seafood okra for a healthy meal
Wash and boil the snails, crabs, and lobster head with onions, pounded fresh pepper, stock cubes, and salt till tender.
In a pot, add palm oil, pounded pepper, and onions then let it fry for a few minutes. Add the seafood stock (water from the boiled crabs..), stock cubes, crayfish (optional), fish, and stock fish (flesh but it's also optional).
Let the fish boil for 5 mins then remove it to avoid scattering.. reintroduce the seafood into the pot, add shrimps, lobster flesh, and salt, and bring to a boil.
Divide the onions into halves, blend or pound some n chop the other half or cut into pieces.. it all depends on your preference. Add the blended okra n stir then add the sliced ones with the already sliced uziza leaves. Your seafood okra is ready and can be served with any swallow of your choice.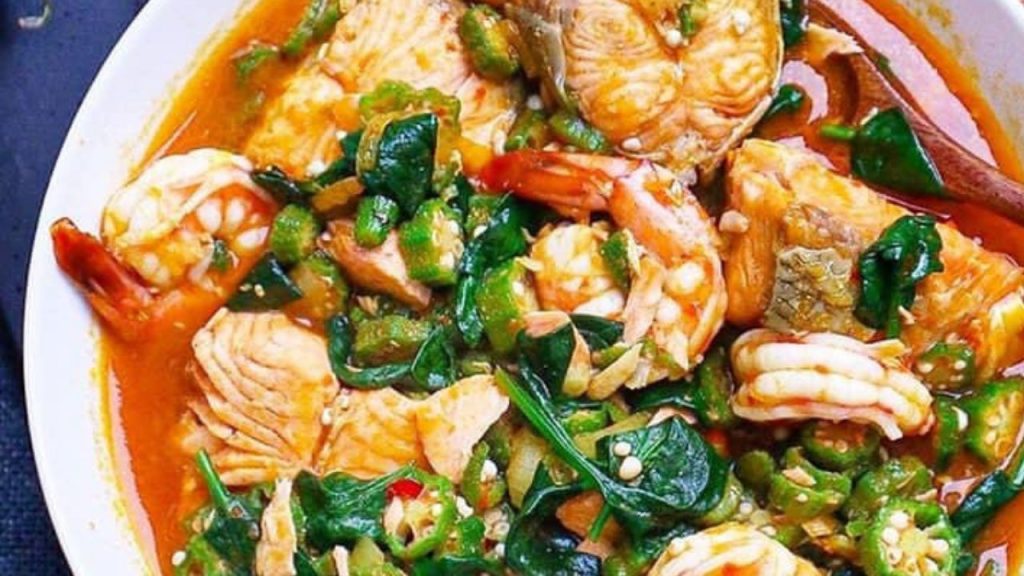 Note: you can add calamari, oyster, and octopus if you like, and feel free to use fresh fish I used crocker… And there are different methods of making this soup but this is my own preferred method. Ask questions if you have any.
The health benefits of eating seafood okra: Everything you need to know
When it comes to seafood, okra is a great choice for those looking to add some health benefits to their diet.
Okra is low in calories and high in fiber, making it a perfect food for weight loss.
It is also a good source of vitamins A, C, and K.
Additionally, okra is rich in antioxidants, which can help protect the body from cell damage.
List of restaurant in Nigeria that cooks seafood okra
There are many delicious seafood options in Nigeria, but one of the most popular is okra. Seafood and okra go together like bread and butter, and there are many restaurants in Nigeria that specialize in this unique dish. If you're looking for a seafood-filled meal with a bit of a kick, be sure to check out one of these restaurants:
The Palm Beach Restaurant in Lagos is known for its amazing seafood dishes, including their signature okra soup. This restaurant is perfect for an intimate dinner or a large group gathering.
If you're in the mood for some coastal cuisine, head to The Crab House in Port Harcourt. This restaurant is known for its fresh seafood dishes, including succulent crab legs cooked in spicy tomato sauce.
Conclusion
In conuclusion, seafood okra soup is a delicious and healthy dish that is easy to make. It can be cooked with a variety of seafood, vegetables, and spices to create a unique flavor profile. So why not give it a try today?