When it comes to culinary delights, Chicago is a city that never disappoints. Boasting an incredible array of dining options, the Windy City has become a foodie's paradise with its vibrant and diverse restaurant scene.
From Michelin-starred establishments to hidden local gems, there is no shortage of exceptional eateries to explore in this bustling metropolis.
Here we will take you on a gastronomic journey through the best restaurants in Chicago, where you can savor delectable dishes crafted by world-renowned chefs and experience unforgettable dining experiences that will leave your taste buds craving for more.
So buckle up and get ready to discover the hotspots that make Chicago one of the premier destinations for food enthusiasts from around the globe.
1. Au Cheval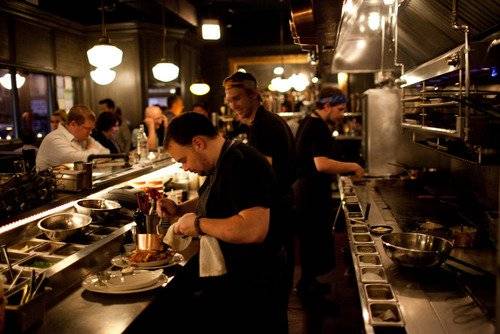 Au Cheval is a popular destination for hipsters, global travelers, and suburbanites in search of Chef-owner Brendan Sodikoff's highly acclaimed burger.
This burger, widely recognized as one of the best in the country, features two prime beef patties cooked to medium perfection. It is then topped with cheddar cheese that slowly melts, creating a deliciously gooey texture.
The addition of bright dijonnaise and a housemade dill pickle adds an extra burst of flavor. The soft and buttery bun serves as the ideal canvas to showcase the exceptional taste of the beef.
However, it's important not to overlook the other inventive dishes available at Au Cheval. The menu offers crispy bacon, succulent marrow paired with beef cheek marmalade, scrambled eggs with foie gras, and an irresistibly tasty fried bologna sandwich.
For those seeking the best restaurants in Chicago, Au Cheval is a must-visit.
800 W Randolph St, Chicago, IL 60607, United States
2. Aba in Chicago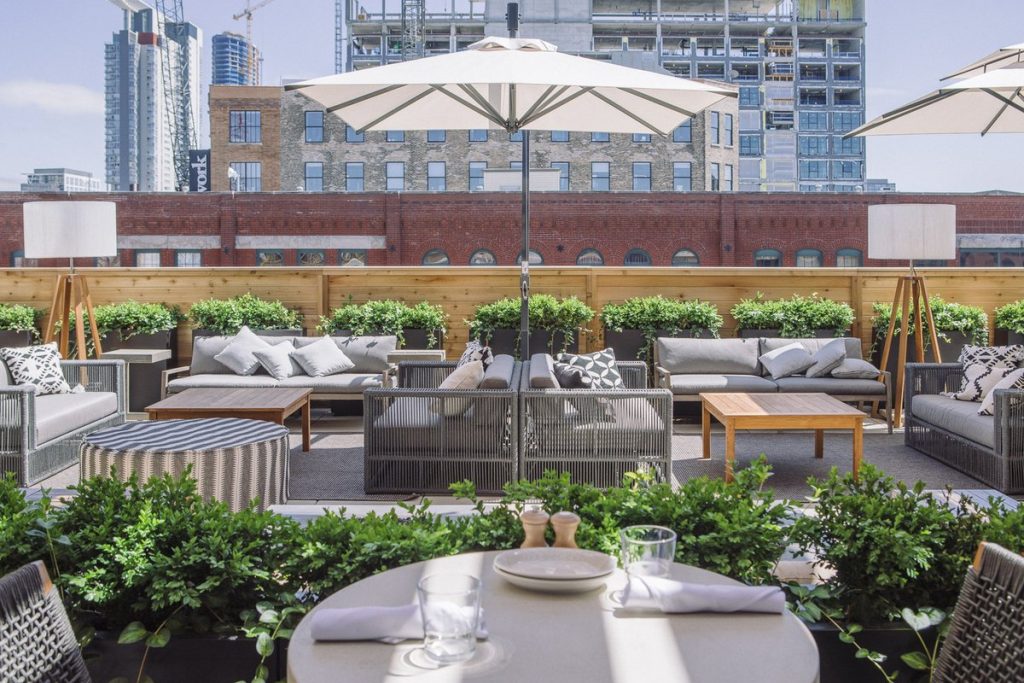 Aba in Chicago is the ultimate destination for those seeking the best of Modern Mediterranean cuisine. This versatile cuisine caters to all types of eaters, from vegans to vegetarians and carnivores.
Aba has truly perfected this style of cooking, with a menu that includes a variety of hot and cold mezze dishes, along with their own spreads and bread. They also offer a raw section that is just as popular as their flame-charred kebabs.
Indulge in their Tamarind-Braised Short Rib, which pairs perfectly with their Smoky Garlic Hummus and Heirloom Tomato Orzo. Rest assured, no one leaves Aba feeling hungry.
Moreover, Aba provides an exceptional dining experience with its expansive rooftop patio and light-filled atrium adorned with lush plants and trees. This makes it an ideal spot to enjoy drinks while taking in the stunning view.
V9P2+RF Chicago, Illinois, USA
3. Virtue Restaurant
Virtue aims to challenge preconceptions about Southern cuisine and offer a fresh perspective on Black food. If customers prefer lighter options, they can try dishes such as cauliflower with cashew dukkah and root cellar vegetables.
For those with a heartier appetite, the beef short ribs with creamed spinach and crushed potatoes are a satisfying choice. Great Lakes in 2022, established Virtue as one of Chicago's iconic restaurants.
As Williams takes on a more managerial role in other establishments, he has entrusted Virtue to his protégé, Damarr Brown. In 2023, Brown achieved great success by winning the James Beard Award for emerging chef.
1462 E 53rd St, Chicago, IL 60615
4. Lem's Bar-B-Q
Lem's, located beneath a massive illuminated sign on 75th Street, proudly showcases the renowned aquarium-style smokers of Chicago. This humble establishment is known for its delectable sauced baby back ribs and colossal hot links.
Chicago is widely recognized as the birthplace of serving rib tips generously coated in sauce, making Lem's the perfect spot to initiate newcomers into this flavorful tradition.
311 E 75th St, Chicago, IL 60619
5. Pequod's Pizza
Pequod's is a renowned establishment in the fiercely competitive pizza scene of Chicago, but it should not be mistaken for deep dish pizza. Created by the esteemed Burt Katz, who later opened Burt's Place, this style of pizza boasts a lighter and more airy dough compared to others. The
distinctive dark ring of crispy caramelized cheese is achieved by cooking the Chicago pizza in a high-sided pan. Expect a potential wait or make an advance online reservation to secure a table during your visit to this top-notch restaurant in Chicago.
W8CP+Q7 Chicago, Illinois, USA
6. 88 Marketplace
While Chicago boasts numerous food halls, none can replicate the unique experience offered by 88 Marketplace, the Chinese grocer located in East Pilsen. Apart from its extensive range of ingredients not easily found in mainstream supermarkets, the grocery store itself is worth a visit.
Additionally, on the second floor, visitors can explore a remarkable food court featuring 312 Fish Market as its highlight. This sit-down restaurant offers an incredibly inventive sushi menu at affordable prices, making it a must-try.
Moreover, patrons can indulge in delectable dumplings and other treats from A Place in Northeast, as well as savor barbecue duck and more from BBQ King 88.
Holu Steakhouse on the first floor offers diners a variety of rare and expensive cuts of beef, accompanied by excellent cocktails, making it unrivaled among River North steakhouses.
Additionally, Qiao Lin Hotpot is a must-visit for those seeking the best hot pot experience in Chicago. Finally, satisfy your sweet tooth at Pure Tea. Although it took some time for 88 Marketplace to gain momentum, it is now operating at full capacity.
2105 S Jefferson St Floor 2, Chicago, IL 60616
6.Claudia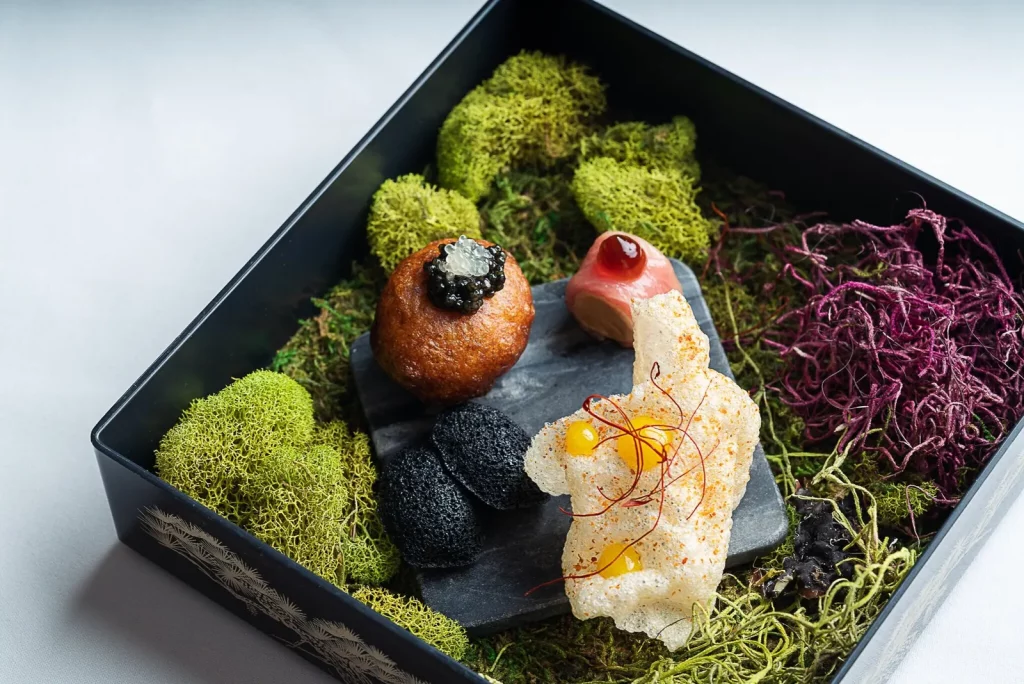 This restaurant, which originated in 2015 as a bi-monthly pop-up in Chicago's West Town, recently established a permanent location and earned a Michelin star.
During its pop-up days, chef Trevor Teich and his team received recognition and support from the local community.
Now, fans are flocking to this establishment every night to experience Teich's expertise in contemporary fine dining, which showcases his training in French and Japanese cuisine and his talent for storytelling.
You can explore this culinary journey through a 10-course tasting menu that embodies the whimsical essence of your beloved childhood books.
1952 N Damen Ave, Chicago, IL 60647, United States
7. Spacca Napoli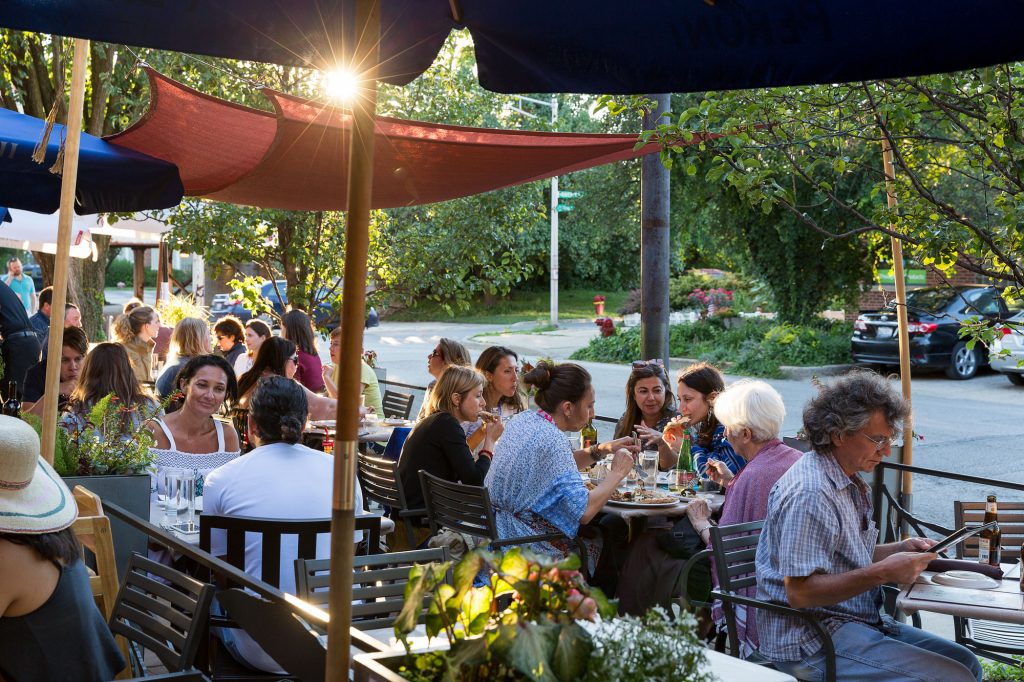 Chef-owner Jonathan Goldsmith, previously employed in social work and real estate, made a career shift to become an expert in Neapolitan-style pizza.
His mastery of this iconic style is evident in the discs of golden crust and fresh toppings served at Spacca Napoli. Renowned for their high-quality ingredients and commitment to technique, these pizzas have earned a legendary reputation.
The restaurant's casual, cozy atmosphere makes it an ideal choice for families or those looking for take-out options. When it comes to the best restaurants in Chicago, Spacca Napoli is a must-visit.
X87G+7G Chicago, Illinois, USA
8. Andros Taverna

At this Logan Square newcomer, chef Doug Psaltis serves contemporary Greek cuisine that is rooted in thoughtful sourcing and sustainable practices.
Born of a love for the cosmopolitan taverns of Greece, the restaurant is an homage to the Mediterranean and its flavors, situated in culinary heritage and welcoming hospitality.
Kick things off with pork shoulder gyros and char-grilled octopus, then save room for dessert courtesy of pastry chef Hsing Chen. Wine is the co-star here, and the list spotlights 25 Greek labels in proud, abundant fashion (boasting one of the more robust programs in the city).
2542 N Milwaukee Ave, Chicago, IL 60647, United States
9. Birrieria Zaragoza
Are you caught up in the quesabirria craze? Make your way to the Southwest Side close to Midway International Airport for a taste of goat that isn't just another trendy food. This place offers a straightforward menu bursting with rich flavors.
The authentic tortillas and accompanying condiments are the cornerstone of a distinctive Chicago dining experience. This eatery, run by a family, exclusively offers takeout. Plan to arrive early since it typically shuts down by early evening.
Additionally, a new branch has recently been established in Uptown near Broadway and Lawrence.
4852 S Pulaski Rd, Chicago, IL 60632
10. Jade Court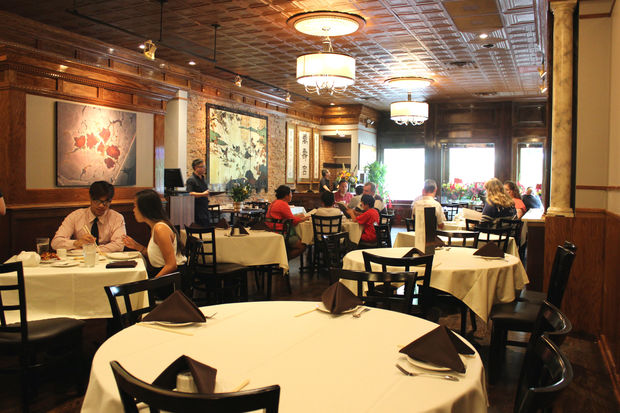 Jade Court, a unique Cantonese restaurant in the University of Chicago's Harper Court development, is centered around family. After her father, the late Eddy Cheung, originally opened the restaurant in University Village, Carol Cheung has now taken over.
The Cheungs are known for pushing boundaries by putting their own twist on traditional Cantonese dishes. While some may view egg foo young as a common dish found in Chinese American fast-food restaurants, Jade Court treats it with utmost care.
Customers would be wise to rely on Carol Cheung's recommendations as she possesses an exceptional understanding of which dishes to suggest, ranging from seafood to beef.The bar program stands out for its distinctive partnerships and tropical-themed beverages. It offers a Chinese American perspective on tiki culture, free from any associated burdens.
1516 E Harper Ct, Chicago, IL 60615
11. monteverde restaurant in chicago
This restaurant in Chicago is dedicated to pasta, and chef Sarah Grueneberg, a former Top Chef contestant and protege of Tony Mantuano at Spiaggia, is the highly respected leader.
The menu is designed to be affordable, encouraging guests to order multiple dishes and return for more throughout the season. The lively and spacious dining room is filled with the sound of clinking glasses and excited chatter as guests eagerly sample each other's meals.
In the center of it all, there is a slightly elevated bar or stage where Grueneberg and her team of skilled pasta-makers diligently prepare the eight or nine offerings for the evening.
V8JW+PR Chicago, Illinois, USA
12. Xoco Restaurant in Chicago
Experience the Authentic Flavors of Mexico at Xoco Restaurant in Chicago
If you're looking to tantalize your taste buds with authentic Mexican cuisine in the heart of Chicago, look no further than Xoco restaurant. Located in the vibrant River North neighborhood, this culinary gem is a must-visit for food enthusiasts and lovers of Mexican fare. With its cozy ambiance and warm hospitality, Xoco brings a slice of Mexico to the Windy City.
Xoco prides itself on using traditional cooking techniques and sourcing only the finest ingredients to create their mouthwatering dishes. From its famous tortas (Mexican sandwiches) to its richly flavored soups and stews, every bite at Xoco is an explosion of flavors that transports you straight to the streets of Mexico City.
65 W Illinois St, Chicago, IL 60654, United States
Frequently Asked Questions
What are some of the must-visit restaurants in Chicago?
Some of the must-visit restaurants in Chicago include Alinea, Girl & the Goat, The Purple Pig, and Au Cheval.
Are there any vegetarian-friendly restaurants in Chicago?
Yes, Chicago offers a variety of vegetarian-friendly restaurants such as Green Zebra, Bad Hunter, and Beatnik.
Where can I find the best deep-dish pizza in Chicago?
For delicious deep-dish pizza in Chicago, check out Lou Malnati's Pizzeria, Giordano's, or Pequod's Pizza.
Read More
8 Healthy dessert To pick On The Grocery Shelves
6 Major Differences Between Costco and Sam's Club Right Now
Where is costco opening new stores in 2023
7 Fast-Food Restaurants That Serve the Best Patty Melts
Best 31 Healthy Restaurants in America | Locations
101 Best Restaurants Downtown Dallas That Locals Eat 2022
39 foods that lower blood sugar immediately
30 Best healthy lunch ideas for weight loss
Unveiling the Nutritional Marvels: Exploring the Remarkable Health Benefits of Cashews
Best 31 Healthy Restaurants in America | Locations
20 healthiest butter substitutes
The top 33 foods for keeping your kidney healthy
20 Healthy Chips You Can Eat When You're Trying To Lose Weight
Do any restaurants offer a scenic view of Chicago while dining?
Yes! Restaurants like The Signature Room at the 95th and Cindy's Rooftop provide stunning views of the city skyline while you enjoy your meal.
Are there any highly recommended seafood restaurants in Chicago?
Absolutely! Some highly recommended seafood restaurants in Chicago include Joe's Seafood, Prime Steak & Stone Crab; Shaw's Crab House; and GT Fish & Oyster.
Where can I find affordable yet tasty food options in Chicago?
If you're looking for affordable yet tasty food options in Chicago, try places like Portillo's, Xoco, or Fat Rice for delicious meals that won't break the bank.
Can I find authentic ethnic cuisine in Chicago?
Definitely! You'll find an array of authentic ethnic cuisine options throughout the city. Try Middle Eastern dishes at Sultan's Market or Ethiopian food at Demera Ethiopian Restaurant.
Are there any Michelin-starred restaurants worth trying in Chicago?
Chicago boasts numerous Michelin-starred restaurants worth trying including Smyth (Two Michelin Stars), Oriole (Two Michelin Stars), and Boka (One Michelin Star).
Conclusion
In conclusion, Chicago is home to an incredible culinary scene, and these top 12 best restaurants in 2023 truly showcase the city's diverse and innovative food culture.
From fine dining establishments to hidden gems in neighborhoods, each of these restaurants offers a unique experience and a chance to indulge in delectable dishes. Whether you're a local or a visitor, exploring the culinary delights of Chicago is a must-do activity.
So make sure to add these top 12 best restaurants to your list and embark on a gastronomic adventure that will leave you craving for more. Bon appétit!