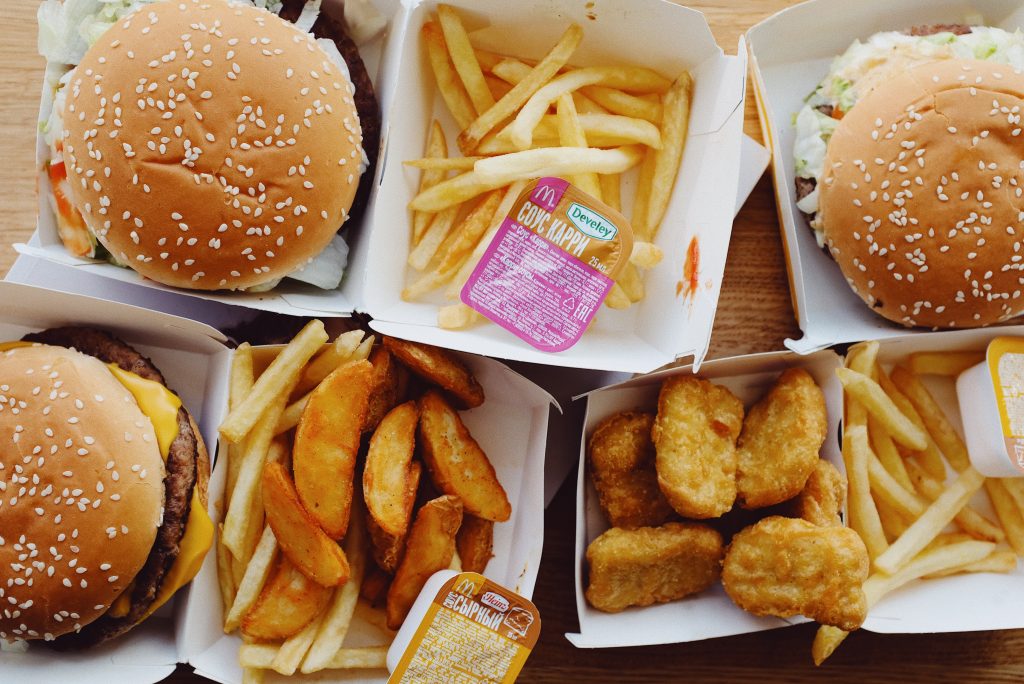 In a world where the quest for healthier eating options (read also; 34 hottest healthy restaurants in America) often feels like a labyrinth, this guide shines a beacon of light on the 19 best low calorie McDonalds orders.
Fast food, once seen as an indulgence fraught with calories, has undergone a transformative evolution. Welcome to a guide that unveils a treasure trove of tantalizing tastes, all under the magical number of 350 calories.
We'll embark on a journey through the realm of fast-food finesse, where indulgence meets balance and every bite feels like a win-win.
In this comprehensive guide, we're here to prove that a McDonald's meal doesn't have to spell diet doom. As the purveyor of smiles and iconic golden arches, McDonald's has also become a harbinger of options that support your wellness journey. (Read also; 21 healthiest takeout foods)
While convenience often collides with culinary conscience, McDonald's has risen to the occasion, presenting a lineup of options that cater to both your taste buds and your health goals.
Each item, meticulously selected to ensure it falls within the coveted 350-calorie range, showcases a harmonious blend of flavors, nutrition, and satisfaction.
1. Grilled Chicken Sandwich; 340 calories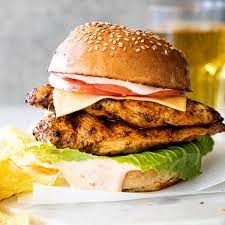 When it comes to finding a harmony between taste and health, the Grilled Chicken Sandwich takes center stage.
This delightful option features a tender grilled chicken patty nestled between a wholesome whole wheat bun, and it's accompanied by a medley of crisp, fresh veggies.
The result? A guilt-free delight that pleases both your palate and your waistline. ( Read also; 15 drinks that melt belly fat ,Says dietitian)
2. Side Salad with Grilled Chicken; 240 calories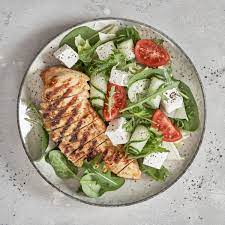 This low calorie McDonalds comprises a bed of crisp, vibrant greens topped with succulent, grilled chicken.
That's what the Side Salad with Grilled Chicken brings to the table. It's not just about the delightful flavors; this option is a nutritional powerhouse too.
Packed with lean protein and an array of vitamins, it's a choice that leaves you feeling satisfied and nourished.
3. Egg White Delight McMuffin; 250 calories
Mornings are brighter with the Egg White Delight McMuffin.
Bursting with protein and flavor, this breakfast sandwich features fluffy egg whites, lean Canadian bacon, and a whole-grain English muffin.
Each bite is a testament to the fact that a low-calorie breakfast can be as satisfying as it is nutritious.
4. Fruit 'N Yogurt Parfait; 150 calories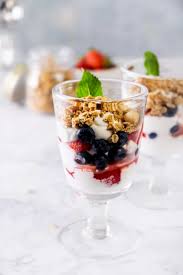 Craving something sweet but wary of those calorie counts?
Say hello to the Fruit 'N Yogurt Parfait—a symphony of creamy yogurt, succulent berries, and a crunch of granola.
It's the perfect balance between indulgence and health, providing you with a burst of energy and antioxidants to kickstart your day.
5. 4-Piece Chicken McNuggets (Happy Meal); 180 calories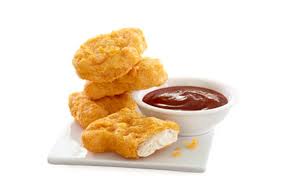 Kids and adults alike can revel in the joy of the 4-Piece Chicken McNuggets from the Happy Meal.
These bite-sized delights pack a punch of flavor while keeping calories in check.
It's a win-win for both parents concerned about nutrition and the little ones who simply want something tasty.
6. Hamburger; 250 calories
Sometimes, the simplest pleasures are the most fulfilling.
The Hamburger, a McDonald's classic, reminds us that you can enjoy a satisfying meal without an abundance of calories.
With a juicy patty, a dash of ketchup, mustard, and a sprinkle of onions, it's a timeless treat that never goes out of style.
7. Filet-O-Fish; 350 calories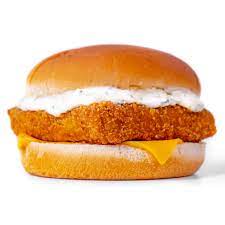 If you're a fan of seafood, the Filet-O-Fish beckons with its crispy fish patty, tangy tartar sauce, and soft bun.
But don't let its indulgent flavors fool you; this choice is surprisingly light on calories.
It's a testament to McDonald's ability to cater to diverse tastes while keeping health in mind.
8. Apple Slices; 15 calories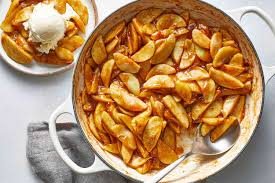 In a world of fast food, a touch of freshness goes a long way.
Enter the Apple Slices—a side that adds a burst of natural sweetness and crunch to your meal.
Low in calories and high in fiber, these slices are a simple yet effective way to balance your choices.
9. McChicken Jr. ; 350 calories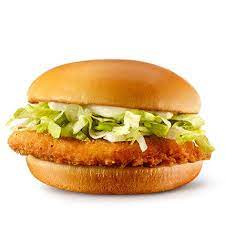 When a McChicken craving strikes, turn to the McChicken Jr.
This scaled-down version of the classic favorite offers the same bold flavors but with a lower calorie count.
With its crispy chicken patty and signature mayo, it's a delicious choice that doesn't derail your health goals.
10. Side Salad; 20-50 calories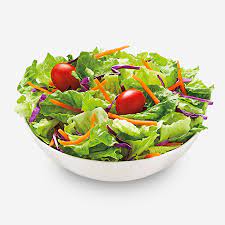 Elevate your meal's nutritional profile with the humble yet refreshing Side Salad.
A medley of fresh lettuce and juicy tomatoes, topped with your preferred dressing, is a surefire way to add a burst of vitamins and minerals to your plate.
11. Cheeseburger; 300 calories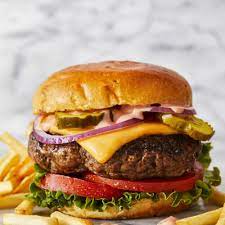 Sometimes, all you need is that classic Cheeseburger to satisfy your cravings.
With a single beef patty and a slice of cheese, this iconic choice reminds us that you can relish the flavors of McDonald's without sacrificing your calorie goals.
It's a comforting option that strikes the perfect balance between indulgence and moderation.
12. Fruit Bag; 15 calories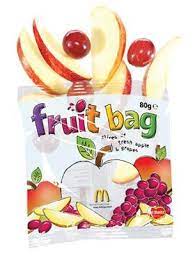 As the saying goes, "Nature's candy" is the best kind of candy.
The Fruit Bag is a delightful assortment of fresh, colorful fruits that serve as a healthy side or snack.
Rich in vitamins and antioxidants, this option adds a burst of natural sweetness to your meal.
13. Artisan Grilled Chicken Sandwich; 345 calories
For those seeking an upgraded fast-food experience, the Artisan Grilled Chicken Sandwich steps up to the plate.
The succulent grilled chicken is embraced by a whole-grain bun and vibrant toppings, showcasing that even at McDonald's, quality ingredients can shine through in every bite.
14. Vanilla Cone; 200 calories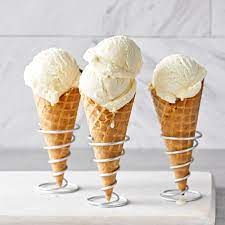 Life is all about balance, and the Vanilla Cone is a prime example of enjoying life's sweet moments responsibly.
The creamy, velvety texture of the vanilla ice cream and the classic taste make this treat a beloved choice for dessert lovers who are mindful of their calorie intake.
15. Bacon Ranch Grilled Chicken Salad; 330 calories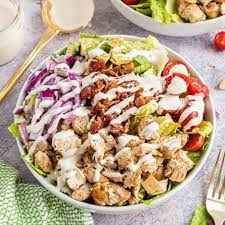 Embrace the flavors of a hearty meal with the Bacon Ranch Grilled Chicken Salad.
Succulent grilled chicken, crispy bacon, fresh veggies, and creamy ranch dressing create a harmonious ensemble of taste and nutrition.
It's a fulfilling option that leaves you satisfied and fueled.
16. McDouble; 340 calories
For those craving a double dose of flavor, the McDouble delivers with two beef patties and a slice of cheese.
Yet, it's important to note that even this indulgent-sounding option fits within your calorie goals, reminding us that enjoying a substantial meal doesn't have to mean overindulgence.
17. Small Fries; 230 calories
A meal at McDonald's often calls for a side of fries, and the Small Fries are the perfect accompaniment to your low-calorie order.
With a controlled portion size, you can indulge in that irresistible potato goodness while maintaining your focus on balanced eating.
18. Sausage Burrito; 300 calories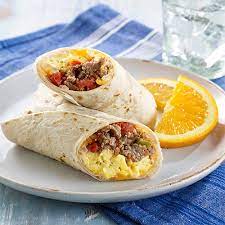 Breakfast is the most important meal of the day, and the Sausage Burrito ensures you start it right.
A tortilla embraces savory sausage, fluffy eggs, melted cheese, and a touch of spice.
This morning delight proves that mornings can be delicious and wholesome at the same time.
19. Hotcakes (2-piece); 350 calories
Our culinary journey comes full circle with the 2-piece Hotcakes—a breakfast classic that wraps up our list.
Savor the fluffy, golden pancakes paired with a side of syrup, celebrating the joy of breakfast without overwhelming your calorie count.
Related Articles
13 low calorie McDonalds breakfast
McDonald's Spicy Nuggets are back.
Top 20 Low Sodium Fast Food In 2023
30 American Breakfast Food List 2023
7 Healthy Breakfast Foods That Raise Blood Sugar
52 Delightful Dinners, breakfast and lunch Across the USA.
Frequently Asked Questions
What to eat in McDonald's when losing weight?
One option is to choose a grilled chicken sandwich or salad with a light dressing.
Can I eat McDonald's fries on a diet?
Yes, you can still enjoy McDonald's fries while on a diet, but it's important to do so in moderation and consider the overall balance of your diet.
Is McDonald's healthier than KFC?
It's important to note that both fast-food chains offer a variety of menu options, some healthier than others.

However, in general, McDonald's tends to have slightly healthier options compared to KFC.
Are McDonald's chicken nuggets unhealthy?
McDonald's chicken nuggets are often criticized for their nutritional value.

While they may be tasty and convenient, they are not the healthiest option available.
What are some healthy McDonalds menu options?
Opt for grilled chicken sandwiches or salads with light dressings instead of fried chicken or burgers loaded with cheese and sauce.

What is the healthiest thing at McDonald's?
While McDonald's is not typically associated with healthy food options, there are a few items on their menu that can be considered relatively healthier choices.
One option is the Grilled Chicken Salad, which provides a good source of protein and comes with a variety of vegetables.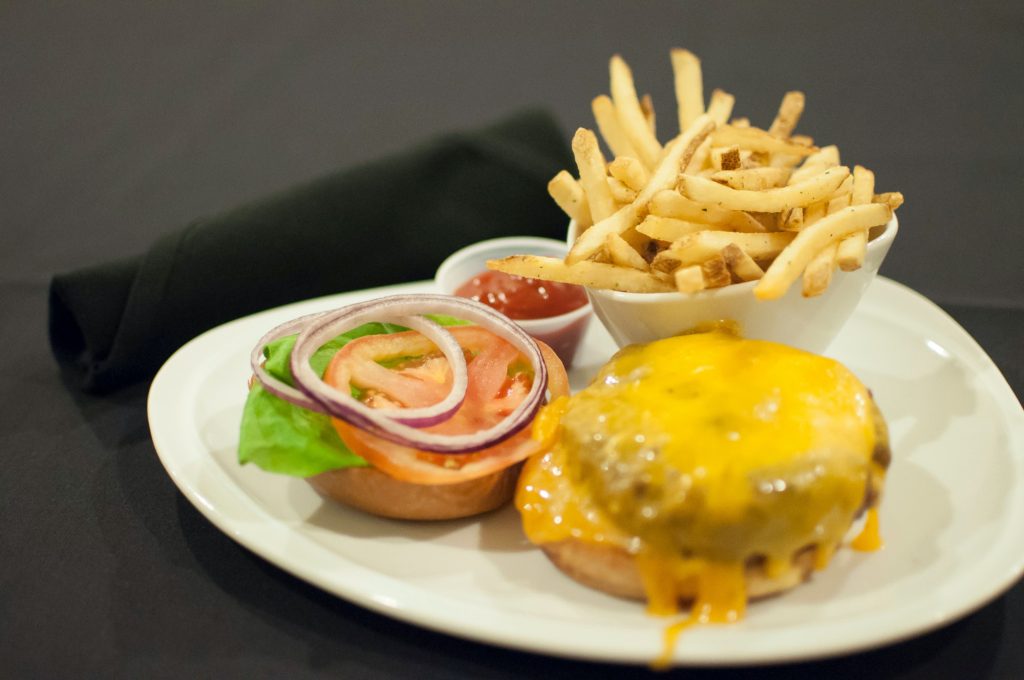 What are some low calorie McDonald's breakfast?
One option is the Egg White Delight McMuffin, which contains only 250 calories.
This sandwich is made with a toasted English muffin, egg whites, Canadian bacon, and white cheddar cheese. Another low calorie choice is the Fruit & Maple Oatmeal, which has 290 calories.

What is the lowest calorie food at McDonalds?
The lowest calorie food option at McDonald's would be the Side Salad. It contains only 15 calories and is a great choice for those looking to keep their calorie intake low.
Conclusion
With these 19 best low-calorie McDonald's orders, you can now embark on your fast-food adventures with a newfound sense of confidence and health-consciousness.
The journey has shown us that indulgence and nutrition can coexist harmoniously.
From savory sandwiches to vibrant salads, and sweet treats to breakfast delights, each option invites you to embrace the flavors of McDonald's in a way that aligns with your well-being goals.
Remember, making mindful choices doesn't mean compromising on taste or enjoyment. So, go ahead and embrace the healthier side of McDonald's on your next visit!