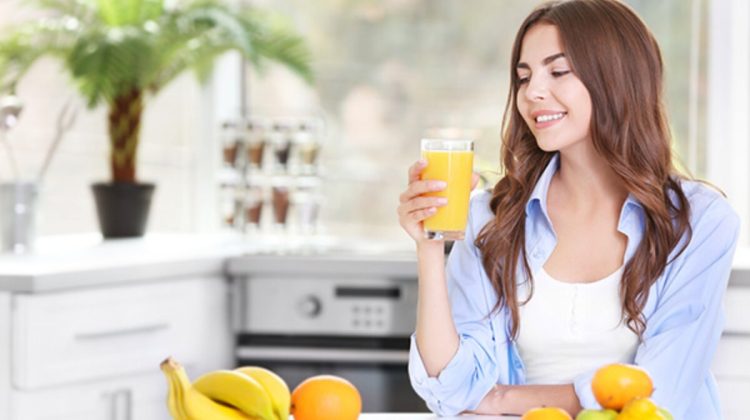 A robust immune system is the cornerstone of good health, protecting your body against harmful pathogens and maintaining overall well-being.
While modern medicine offers a range of interventions, there are numerous natural ways to boost your immune system and optimize its function. In this blog post, we will explore effective and natural strategies that can strengthen your body's defense mechanism.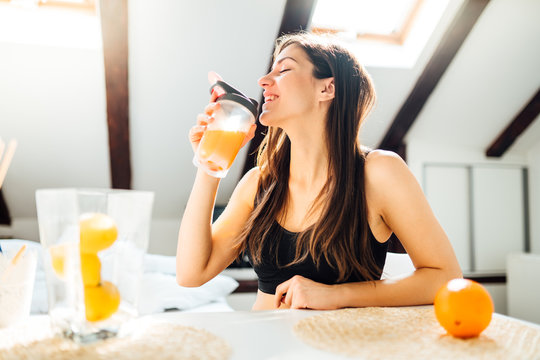 A healthy and balanced diet, rich in fruits, vegetables, whole grains, lean proteins, and essential nutrients, provides the foundation for a strong immune system. Regular physical activity promotes circulation, reduces inflammation, and enhances the production of immune cells.
In addition to lifestyle choices, natural remedies have long been used to support immune function. Ingredients like garlic, ginger, turmeric, and honey possess immune-boosting properties that can offer additional support.
Herbal teas, supplements, and traditional remedies provide a range of options to enhance your body's defenses.
By understanding and implementing natural ways to boost your immune system, you can take proactive steps towards maintaining your health and well-being. In the subsequent sections, we will delve into these strategies in detail, providing practical tips and insights to help you strengthen your immune system naturally and live a healthier life.
There are various natural ways you can further boost its function. We are going to will explore 10 effective strategies to naturally enhance your immune system and support your overall well-being.
Related: 10 Natural Remedies for Headaches: Say Goodbye to Pain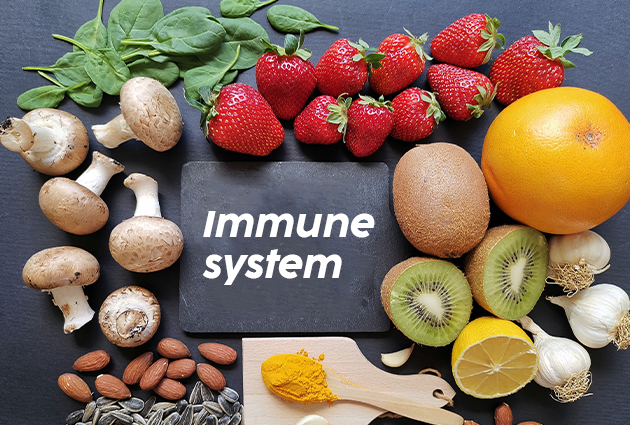 1. Eat a Nutrient-Rich Diet
A balanced and nutrient-rich diet is essential for a robust immune system. Include a variety of fruits, vegetables, whole grains, lean proteins, and healthy fats in your meals.
These foods provide essential vitamins, minerals, and antioxidants that support immune function. Incorporate foods like citrus fruits, berries, leafy greens, garlic, ginger, and turmeric into your diet for their immune-boosting properties.
2. Stay Hydrated
Adequate hydration is crucial for optimal immune function. Water helps flush toxins out of your body and supports the production of lymph, a fluid that carries immune cells.
Aim to drink at least 8 glasses of water per day, and consider incorporating herbal teas and fresh fruit juices into your routine.
3. Get Sufficient Sleep
Quality sleep is vital for a healthy immune system. During sleep, your body repairs and rejuvenates itself, while immune cells work to fight off infections. Aim for 7-9 hours of uninterrupted sleep each night.
Establish a consistent bedtime routine, create a comfortable sleep environment, and limit exposure to electronic devices before bed.
4. Manage Stress Levels
Chronic stress can weaken your immune system, making you more susceptible to illnesses. Practice stress management techniques such as deep breathing exercises, meditation, yoga, or engaging in hobbies you enjoy.
Prioritize self-care and find healthy outlets for stress, such as spending time in nature, practicing mindfulness, or engaging in physical activity.
5. Regular Exercise
Engaging in regular physical activity has numerous benefits for your immune system. Exercise helps increase blood circulation, promotes the release of endorphins, and reduces inflammation.
Aim for at least 150 minutes of moderate-intensity exercise or 75 minutes of vigorous exercise per week. Find activities you enjoy, such as walking, cycling, swimming, or dancing.
6. Maintain a Healthy Weight
Maintaining a healthy weight is important for immune function. Obesity can impair immune responses, making it harder for your body to fight infections. Focus on a balanced diet and regular exercise to achieve and maintain a healthy weight.
Related: Unveiling the Nutritional Marvels: Exploring the Remarkable Health Benefits of Cashews
7. Limit Alcohol Consumption
Excessive alcohol consumption can weaken the immune system and increase your susceptibility to infections. Limit alcohol intake and drink in moderation. Women should aim for no more than one drink per day, while men should limit themselves to two drinks per day.
8. Quit Smoking
Smoking damages the immune system, leaving you more vulnerable to infections and diseases. Quitting smoking is one of the most significant steps you can take to boost your immune system and improve your overall health.
Seek support from healthcare professionals or join smoking cessation programs to help you quit successfully.
9. Stay Socially Connected
Social connections and a supportive network can positively impact your immune system. Maintain healthy relationships, spend time with loved ones, and engage in activities that foster social connections. This emotional well-being contributes to a healthier immune system.
10. Supplement Wisely
While it's best to obtain nutrients from whole foods, certain supplements can support immune function. Consult with a healthcare professional before adding any supplements to your routine. Some common immune-boosting supplements include vitamin C, vitamin D, zinc, probiotics, and elderberry extract.
Related: 15 DIY Remedies for Soothing Sore Throats
Effective Home Remedies for Cold and Flu Relief
Conclusion
In conclusion, maintaining a strong immune system is essential for optimal health and well-being.
By incorporating natural strategies into your daily routine, such as eating a nutrient-rich diet, staying hydrated, getting sufficient sleep, managing stress, engaging in regular exercise, and maintaining a healthy weight, you can bolster your immune system's defenses.
Additionally, limiting alcohol consumption, quitting smoking, staying socially connected, and considering immune-boosting supplements can further support your body's ability to fight off infections and diseases.
Remember, a holistic approach to health that focuses on overall well-being is key. Embrace these natural ways to boost your immune system and empower yourself to live a healthier, more resilient life.
Read More
Effective Home Remedies for Cold and Flu Relief
Is Eating Canned Chicken Safe? Find Out How It Alters Your Body
30 Cozy crock- pot recipes perfect for weight loss
8 Best Costco Wines That Will Rock Your Taste Buds
Unveiling the Nutritional Marvels: Exploring the Remarkable Health Benefits of Cashews
Best 31 Healthy Restaurants in America | Locations
The Healthiest Breads To Eat for Weight Loss, According to Dietitians
20 healthiest butter substitutes
The top 33 foods for keeping your kidney healthy
13 Healthy Salad Dressings To Buy 2023