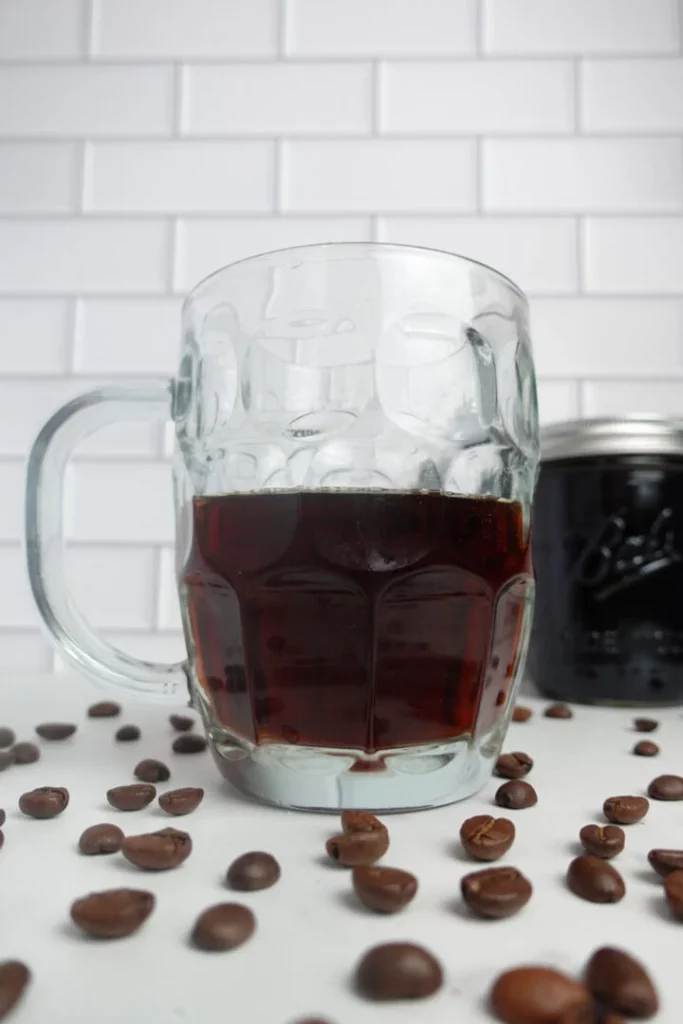 cold brew coffee is the best coffee out there.
you can also check out https://myfamilypride.com/how-to-make-a-healthy-protein-coffee-smoothie/
Your greatest option for a silky, delectable cup of cold coffee is cold brew.
Cold brew is a type of iced coffee in which the coffee beans are steeped for a lengthy time in cold water. Instead of just hot coffee diluted with ice, the final product is precisely chilled and robust.
You can certainly buy pre-made cold brew in any café, but depending on the barista to make your drink can get expensive.
Even at national franchises like Dunkin' or Starbucks, a medium cold brew might cost you more than $4.
Fortunately, creating cold brew at home is a simple and affordable alternative.
TOOLS FOR BETTER COLD BREW
You will also require a grinder for the finest outcomes. For the greatest flavor, grind your coffee beans right before using. To determine the ideal proportion of coffee to water, we also advise using a coffee scale.
To make your cold brew, use any container with a lid. We're using a mason jar, but you may use any container you have on hand in its place!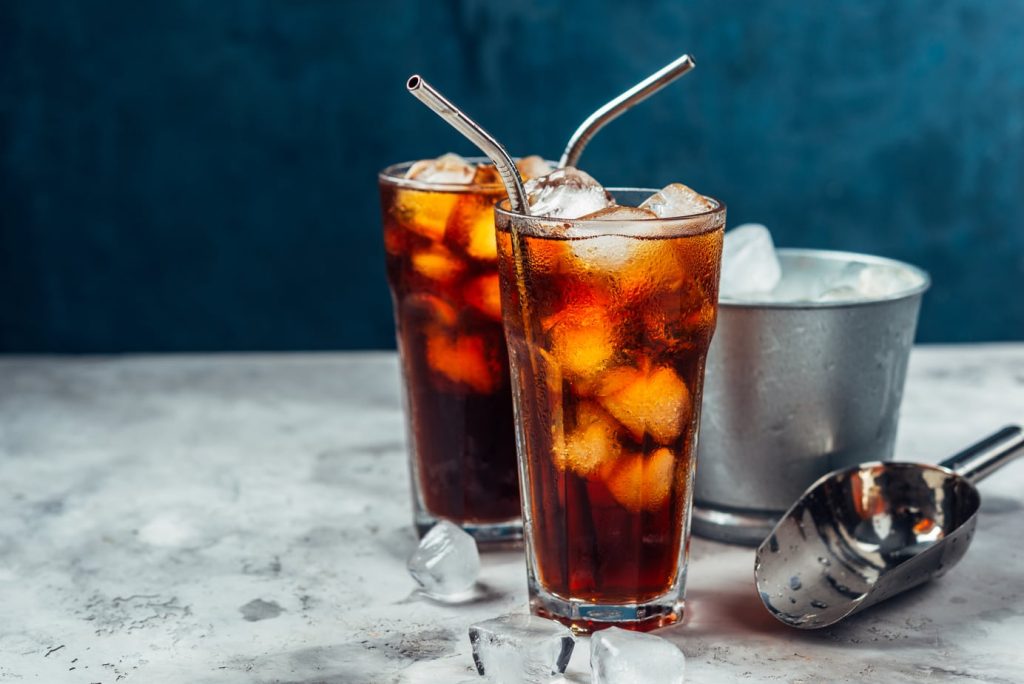 HOMEMADE DECAF COLD BREW RECIPE
Ingredients
Whole bean decaf coffee
Cold water
A mason jar (or another container with a lid)
A pitcher
Cheesecloth or a mesh strainer
STEP ONE
First, grind your preferred decaf coffee beans.
Selecting a very coarse grind setting will enable slow extraction, which results in a sweeter and less bitter flavor.
No matter how many cups of coffee you make, you can never go wrong as long as you stick to your chosen coffee-to-water ratio when making cold brew.
utiliza una proporción de agua a café de 8:1. You can always measure your coffee with a scale.
Once you have ground and weighed out your coffee, place the coarse ground coffee right into your mason jar.
STEP TWO
Depending on your water-to-coffee ratio, fill your mason jar with filtered water.
STEP THREE
To ensure that the coffee grinds are distributed evenly, put the lid on the jar and give it a few vigorous shakes.
After that, place it in the refrigerator to steep your coffee for 12 to 24 hours. It's just that simple!
STEP FOUR
You're prepared to strain your coffee grinds from your jar the following morning.
Slowly pour the cold brew coffee concentrate over the cheesecloth or mesh strainer that has been placed over the pitcher.
Quick Tip: To avoid having to hang on to the coffee filter, use a funnel.
STEP FIVE
Enjoy by pouring over ice or dilution with water.
Even better, you have the option of warming your cold brew in the microwave before sipping it.
In order to avoid having to wait hours for coffee, you can store your decaf cold brew coffee supply in the refrigerator for up to two weeks if there are any leftovers.

Conclusion
I hope you've found this article helpful and that you'll give decaf cold brew a try! It's a great way to start your day or enjoy an afternoon pick-me-up without all the caffeine.
You can create decaf cold brew concentrate of coffee shop quality at home if you want to prevent caffeine jitters.
Only two basic items and a small bit of time are required.
Frequently asked questions
Does decaf cold brew have caffeine?
How much caffeine is in decaf cold brew coffee?

Even though the word decaf suggests there is no caffeine, it's nearly impossible to have a decaf coffee without a little bit.

On average, one 8oz cup of decaf coffee can contain 10-18mg of caffeine which is about 1/4th of the amount of a regular cup of brewed coffee.
Can coffee be 100% decaf?
As mentioned above, decaf coffee still contains a very small amount of caffeine (around 3 percent compared to regular coffee) since there is no way to remove 100% of the caffeine.
Can coffee be 100% decaf?
As mentioned above, decaf coffee still contains a very small amount of caffeine (around 3 percent compared to regular coffee) since there is no way to remove 100% of the caffeine.
Does decaf coffee wake you up?
No, it won't keep you awake at night like its caffeinated counterpart – win-win! So, how much caffeine does decaf coffee contain?

It still contains some caffeine (around 0.2%) but not enough to have an effect on your sleep-wake cycle, so if it's an espresso hit with no consequences, decaf is your best bet!
Is decaf coffee good for your heart?
Drinking decaf coffee has also been linked with a small but significant reduction in the risk of premature death, as well as death from stroke or heart disease ( 23 ).

Summary: Decaf coffee may reduce the risk of developing type 2 diabetes. It may also reduce the risk of premature death.
Is cold brew decaf less acidic?
Cold brew coffee extracts were found to have lower concentrations of acidic compounds and may be less chemically diverse than hot brew coffee extracts prepared from the same beans.