Living your daily life in a world full of people and events can expose you to both good and bad.
Everyone will always wish for good things of life to come their way, yet the ugly things that we don't pray for still come into existence.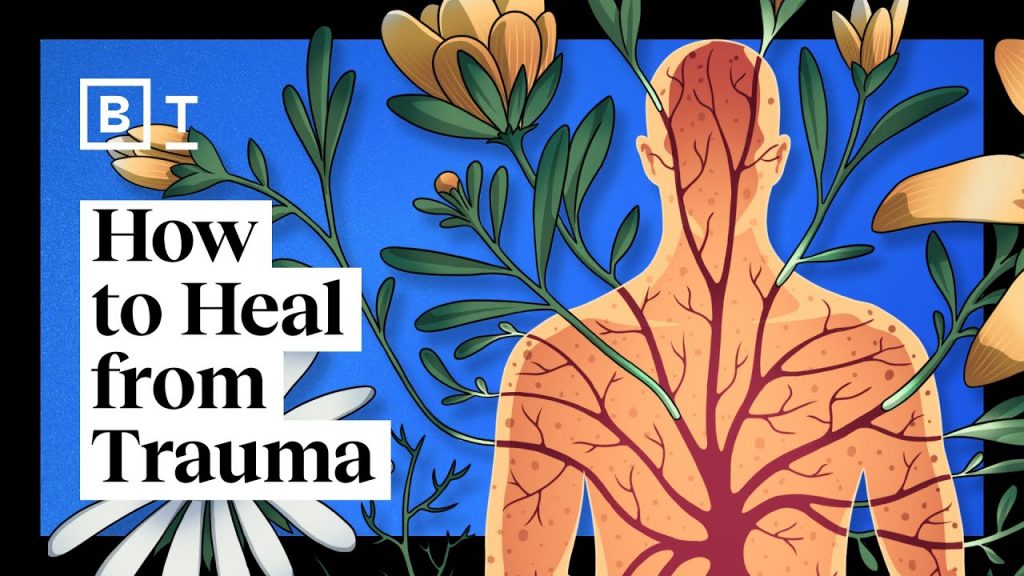 When people are faced with ugly situations, they feel bad. Some people can easily pull out of their ugly situations and live happily again while some other people sink deeply into their problems and find it difficult to recover.
Ugly situations in life can build walls of fear and insecurity in people's lives, leaving them traumatized.
WHAT IS TRAUMA?
Trauma is the emotional response to a distressing or terrible event like rape, or war that reduces a person's strength to cope, resulting in a feeling of helplessness.
When a person is traumatized, emotional and psychological problems arise .ln the case of younger adults, especially children.
Experiencing trauma such as child assault can affect their mental and physical health, behavior, and even their future as they grow into adulthood.
WHAT ARE THE CAUSES OF TRAUMA?
Trauma can be caused by events like:
Terrorism
War
Rape
Prolonged sickness
Natural disasters such as earthquakes, thunderstorms, and tornadoes.
Financial difficulty
Childbirth
Bullying
Sexual harassment
Accident
COMMON PHYSICAL SYMPTOMS OF TRAUMA INCLUDE:
Nausea
Dizziness
sleep disorder
changes in appetite
Headaches
TYPES OF TRAUMA
#1. Acute trauma
occurs when a person is involved in a single distressing event such as an accident, rape, or assault, which can affect a person's emotions and general behavior If ignored.
Medical help is highly needed when a person shows signs of acute trauma.
Signs of acute trauma include.
Aggressiveness
Denial
Lack of concentration at work or studies
Excessive anxiety
Irritation
lack of quality sleep
Lack of self-care (exercise and diet)
#2. CHRONIC TRAUMA
It occurs when a person experiences multiple or prolonged traumatic events such as sexual abuse, domestic violence, bullying, and prolonged illness.
persons living with untreated acute trauma develop chronic trauma over time and show symptoms like flashbacks, extreme anger, nausea, headache, and fatigue.
#3. COMPLEX TRAUMA
complex trauma occurs a person is exposed to varied and multiple traumatic experiences mainly in the context of interpersonal relationships.
It is common in persons who have been victims of childhood abuse and neglect, domestic violence, family disputes, and other repetitive situations such as war and terrorism.
HOW DO PEOPLE FEEL WHEN THEY EXPERIENCE TRAUMA?
It is evident that people experience trauma in many different ways. For some, the experience may be mild and they may only require minimal support to recover.
However, for others, the experience may be more severe and they may require more intense support in order to heal.
It is important to remember that everyone copes differently and there is no "right" way to heal from trauma.
When people experience trauma, they display both emotional and psychological responses such as:
Denial or withdrawal from others
Lack of concentration
Shamefulness
Guilt
Anger
Fear
Irritability
Depression
Sadness
Confusion
Numbness
Anxiety
Headache
Racing heart
Fatique
sweating
HOW LONG DOES IT TAKE TO HEAL FROM TRAUMA?
Healing from trauma can take less or much time depending on the individual or traumatic event that occurred. It's all about time.
Individuals recover from traumatic experiences over time. As the day runs into weeks and months memories of the traumatic event gradually fade away.
Consulting a professional and following their advice strictly can help one heal faster.
Ensure to seek medical advice as symptoms of chronic trauma tend to occur after a long time if left untreated.
HOW DO YOU HEAL YOURSELF FROM TRAUMA?
Trauma can leave lasting scars that can make it difficult to function day-to-day. Healing from trauma can be a long and challenging process, but there are ways to get started. Here are five tips for healing from trauma:
Reach out to friends and family members who can support you during this time.
Exercise regularly to help release tension and stress.
Take time for yourself to relax and decompress.
4.
1. Avoid loneliness:
staying alone can cause you anxiety and depression. Keep yourself in the midst of trusted people that can help you sort things out.
You can invite a friend for dinner, walk in your neighborhood, or some planting in your home garden.
2. Practice meditation and mindfulness
Being mindful of a great future and good tidings ahead of you can help give you some relief.
3. Avoid Alcohol intake
Alcohol is intoxicating and will make things grow worst during your healing process.
4. 7 to 9 hours of sleep
quality sleep of 7 to 9 hours will help you feel refreshed every day. Lack of sleep can cause weakness in the brain and body.
5. Eat well
Vitamins and minerals are needed for brain development. You can set a food timetable to help you take care of what you eat or consult a nutritionist for professional help on a balanced diet.
6. Exercise every day
Exercise your body and brain to help pull off weakness. You can play home or outdoor games or visit the gym house.
7. Avoid stress
Activities that stress your mind and body can cause you depression. Practice what you love to keep your mind from sadness.
8. Consult a professional
The advice can be of help. Ensure you practice what you are told to do to help you recover
SIGNS THAT SHOW YOU ARE HEALING FROM TRAUMA.
You don't blame yourself when things go wrong.
2. You stop getting afraid of things that used to scare you.
3. You no longer become sensitive to rejection.
4. You are able to speak up without worrying You start forgetting to take your medication.
5. You're ready to make big changes to your living situation.
HOW DO YOU KNOW IF YOU HAVE UNHEALED TRAUMA.
You struggle with concentration to perform your daily task.
You experience nightmares or flashbacks that lead you back to the traumatic event
You experience mood swings and confusion.
CONCLUSION
Traumatic events always happen by accident leaving victims in shattered conditions. Be hopeful to pull out gradually from any type of trauma by developing strength that can help you move on.
Always seek medical attention and avoid self-medication that can worsen your problem. Traumatic memories will surely fade away gradually over time.