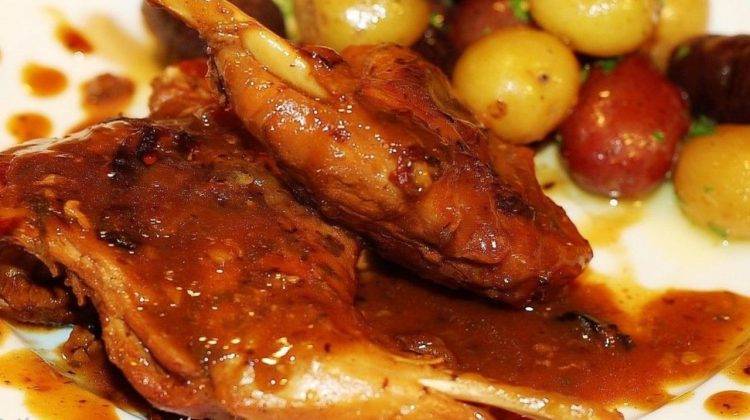 If you are looking for a delicious and exciting food adventure, then head to France! This country is known for its amazing cuisine and offers something for everyone.
Whether you are a foodie who loves rich and complex flavors, or someone who prefers simple and classic dishes, France has something to offer. In this article, we will explore 30 of the most popular French foods.
When you think of French cuisine, the first thing that comes to mind is usually rich and decadent dishes like foie gras, escargot, and crème brûlée.
While these dishes are certainly delicious, they're not the only ones worth trying when you visit France. In this article, I will take you through some of the most delicious French dishes that you must try. From starters to desserts, I've got you covered.
The Salade Ni oise is a French classic that has been around for centuries. The salad is made with fresh, seasonal ingredients and is perfect for a light lunch or dinner. The salad can be made with any variety of vegetables, but the most traditional version includes haricots verts, tomatoes, red onions, hard boiled eggs, anchovies, and Nicoise olives.
The salad is dressed with a simple vinaigrette made with olive oil, red wine vinegar, Dijon mustard, and salt and pepper to taste. Salade Ni oise (Nicoise Salad) is a simple, yet incredibly delicious dish that can be made at home with just a few ingredients.
Salade Ni oise is the perfect dish for a summer picnic or potluck, and it's also great for a quick and easy weeknight dinner. Best of all, this salad is easy to customize to your own taste preferences, so you can make it exactly the way you like it.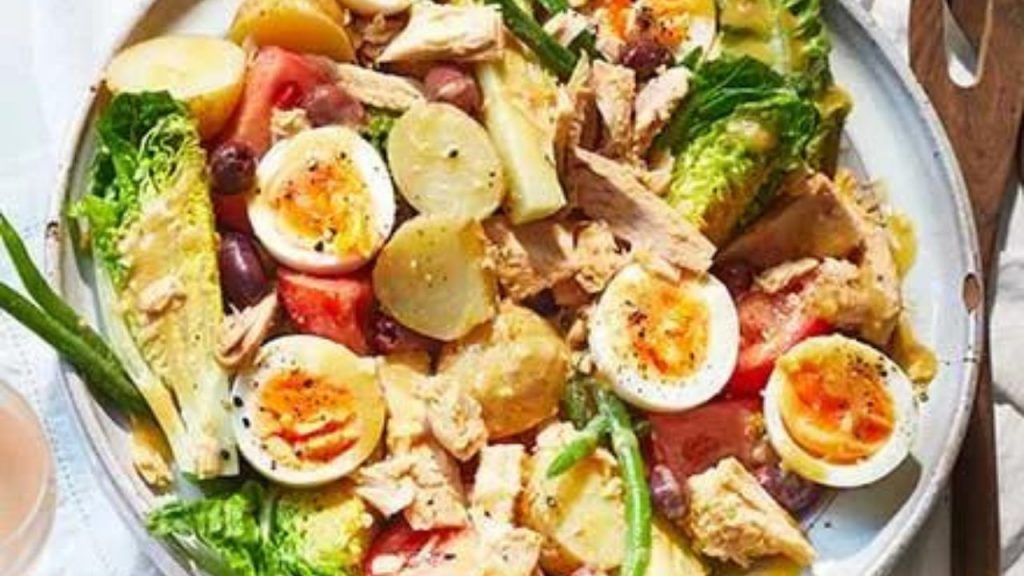 When you know how to prepare Gratin Dauphinois (Potato Gratin) at home, you can impress your guests with a dish that is both simple and elegant. This French classic consists of thinly sliced potatoes layered with cream and cheese and baked until golden brown. While the recipe may seem intimidating, it is actually quite easy to make. By following a few simple steps, you can create a dish that is sure to impress.
Gratin Dauphinois, or potato gratin, is a classic French dish that is simple to make but impressive enough to serve at a dinner party. The key to a good gratin is in the layering of the potatoes and cream, which results in a creamy, cheesy dish that is irresistible.
While you could purchase Gratin Dauphinois from a restaurant or specialty food store, it's easy (and much cheaper) to make it at home. Here's how:
Preheat your oven to 375 degrees F.
Peel and slice 4-5 large potatoes into thin slices.
In a large saucepan, heat up 1 cup of cream until it begins to simmer.
Layer half of the potatoes in an 8×8 baking dish, followed by half of the cream and cheese.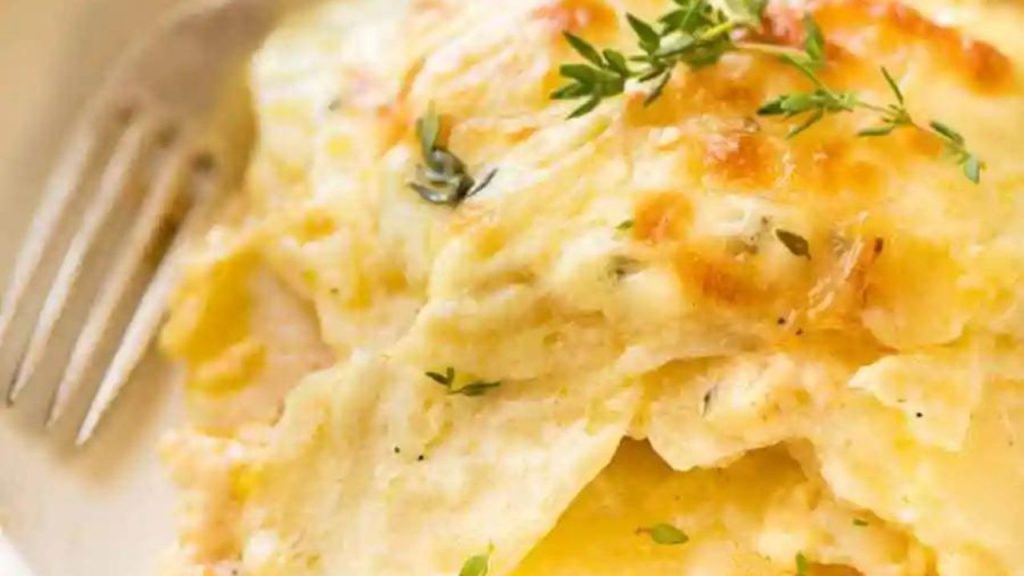 Scallops are a type of shellfish that can be eaten either cooked or raw. The most popular variety of scallop is the bay scallop, which is found in the northeastern United States and eastern Canada.
Other types of scallops include the calico scallop, the sea scallop, and the giant scallop. Coquilles St. Jacques is a French dish made with sea scallops sautéed in butter, shallots, and white wine.
The dish is typically served with melted Gruyère cheese on top and a side of creamy mashed potatoes. Coquilles St. Jacques is considered to be a classic French dish and is often served as an appetizer or entrée.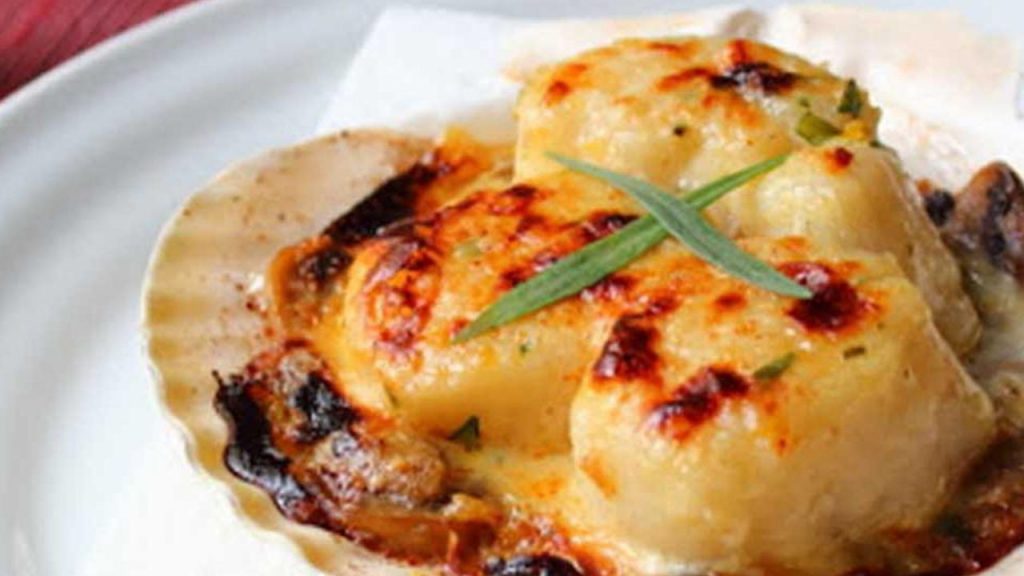 If you're still having a hard time deciding on a traditional French entrée, should you have soup? Hollande on the menu, it will surely satisfy your sweet tooth. It was first created and imported by the city of Paris. Dating back to over 300 years ago, it promptly became popular after it made its first appearance in a famous French cookbook notable for its simplicity.
The French people praise the aromatic vegetable onion the most. And onion soup is its best. Cucumber and hay decoction is added to the onions, which then get sautéd.
Then the liquid is slowly passed into a bowl, and cheese and bread are spread on top of the finished soup. Its unique, warm, oniony taste is so good that you'll be astonished. When you come back to France, you long for the incredible taste of onion soup.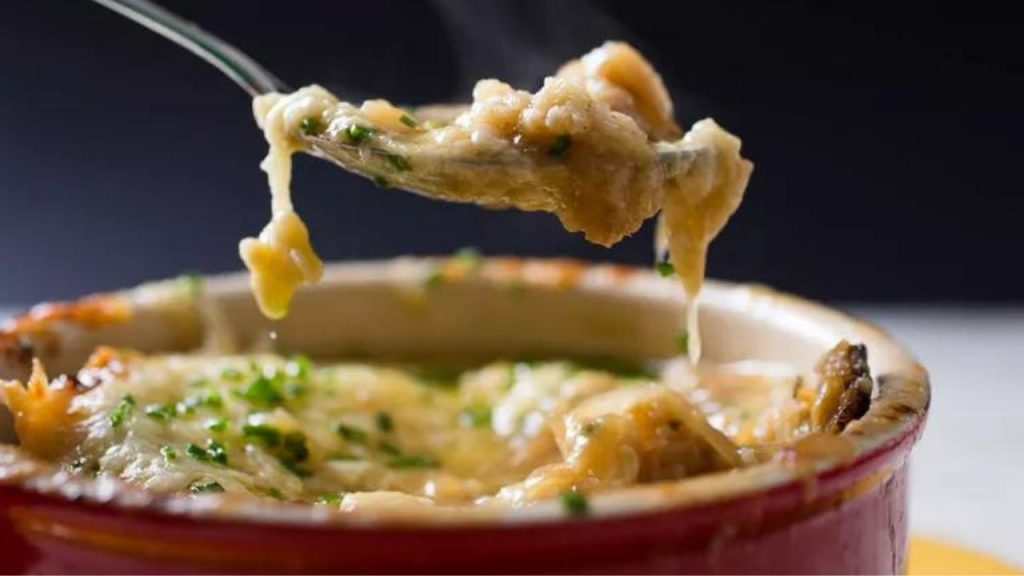 When you know how to prepare Gratin Dauphinois (Potato Gratin) at home, you can impress your guests with a dish that is both simple and elegant. This French classic consists of thinly sliced potatoes layered with cream and cheese and baked until golden brown.
While the recipe may seem intimidating, it is actually quite easy to make. By following a few simple steps, you can create a dish that is sure to impress.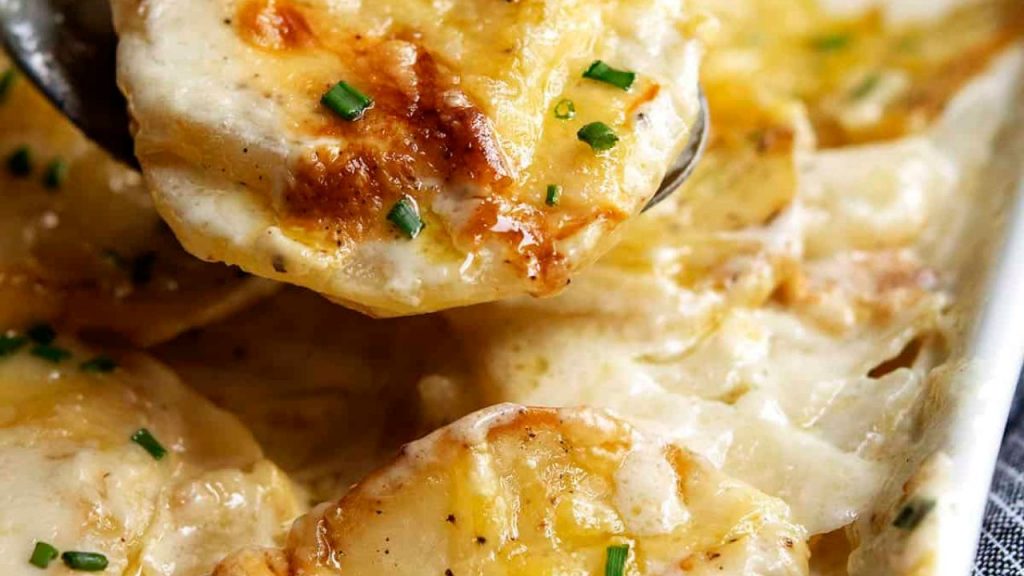 The leek is a vegetable that is widely used in French cuisine. One of the most popular dishes that includes leeks is flamiche aux poireaux. This is a tart made with puff pastry and filled with a creamy mixture of leeks, eggs, and cream. The tart can be served either cold or warm, and it is a great appetizer or main course.
When it comes to French cuisine, there are certain dishes that just scream "Paris!" One of those dishes is Flamiche Aux Poireaux, a savory tart made with leeks, cream, and cheese. While the dish can be found in restaurants throughout France, nothing beats the taste of a Flamiche Aux Poireaux made at home.
There are several reasons why making this dish at home is a good idea. First, it's relatively easy to make. All you need is some basic cooking skills and a few simple ingredients.
Second, it's affordable. You can make a Flamiche Aux Poireaux for less than $10, which is much cheaper than eating out at a French restaurant. Finally, it's delicious. The creamy leek filling is sure to please your palate, and the buttery crust provides the perfect contrast in texture.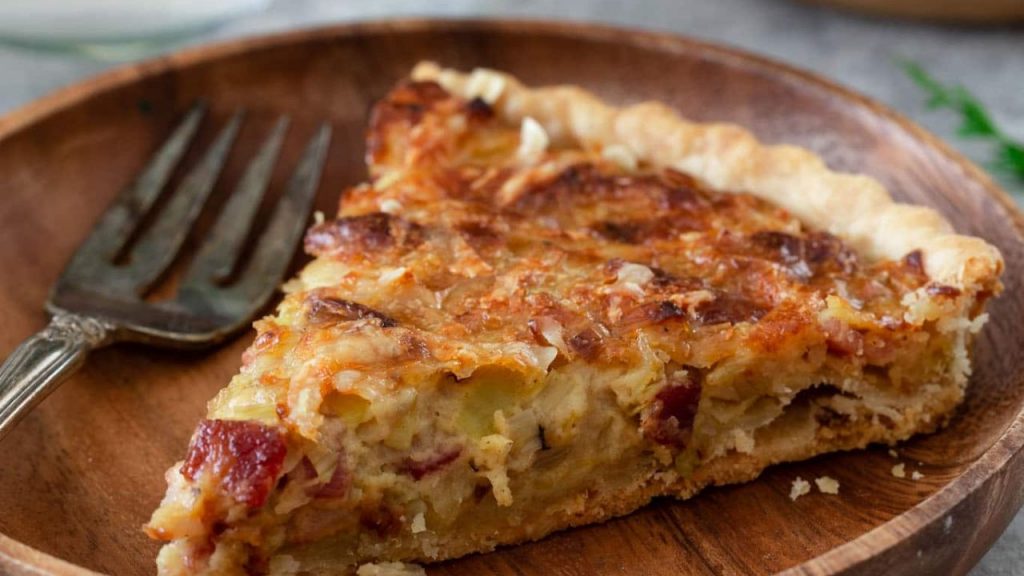 Rabbit stew is a French dish that is made from a whole rabbit that has been cut into small pieces. The rabbit is then browned in butter, and onions are added to the pan. The rabbit is then cooked in white wine, and stock is added. The stew is then finished with parsley and served with mashed potatoes.
When most people think of French food, they think of dishes like duck confit or coq au vin. But there's another lesser-known French dish that's just as delicious: Lapin (rabbit) stew. This dish is a winter favorite in France, and for a good reason—it's hearty, flavorful, and easy to prepare.
If you're looking for an easy but impressive meal to make for your next dinner party, look no further than Lapin stew. All you need is a rabbit, some vegetables, and a few simple seasonings. The best part? This dish can be made in either the oven or on the stovetop, so it's perfect for any occasion.
So why not try your hand at preparing Lapin stew? It might just become your new favorite French dish.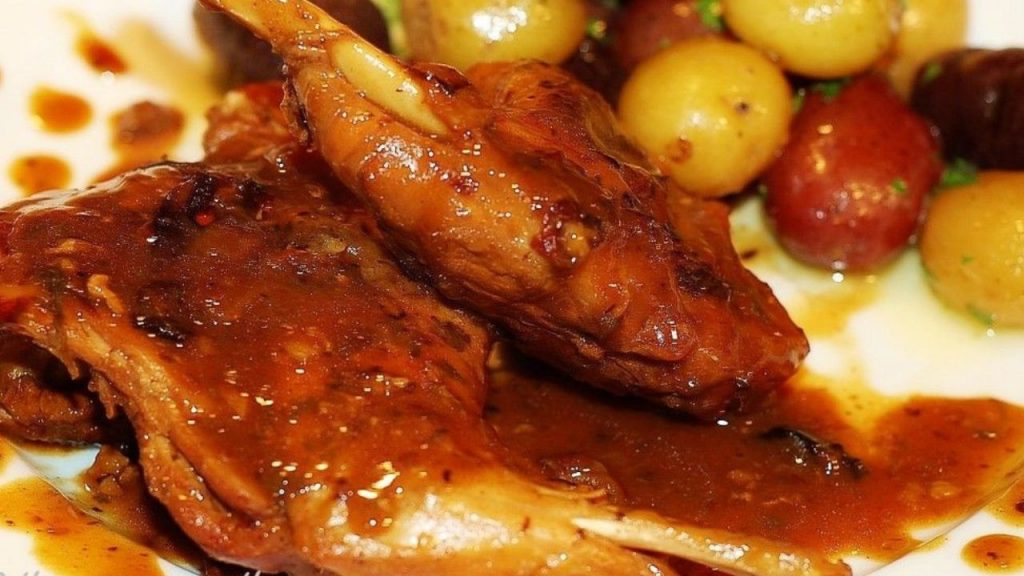 Escargot, or cooked snails, is a delicacy in French cuisine. The snails are cooked in garlic butter and served inside their shells. Escargot can be quite expensive but is considered a luxurious food item.
Escargot, a delicacy that can be found in many high-end restaurants, is actually quite easy to make at home. Below are some tips on how to prepare escargot the right way.
The first step is to gather your ingredients. You will need 1 pound of fresh snails, 1/2 cup of unsalted butter, two cloves of garlic, 1/4 cup of parsley, and 1/4 teaspoon of black pepper.
Next, melt the butter in a saucepan over low heat. Add the garlic and sauté for about 30 seconds, or until fragrant. Add the snails and sauté for 3-5 minutes, or until they are cooked through. Be sure not to overcook them or they will become rubbery.
Add the parsley and black pepper and stir to combine.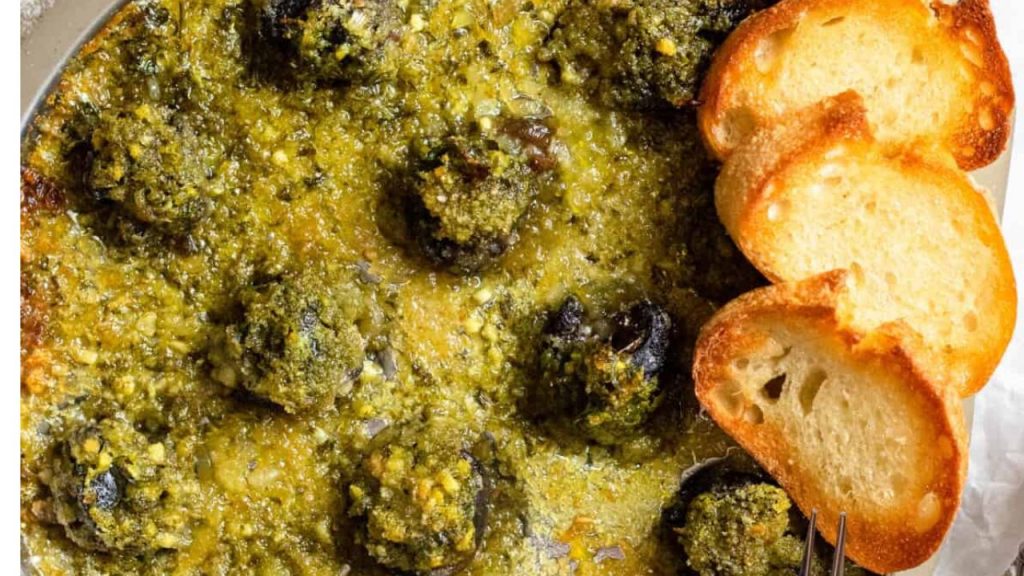 Bread is a staple in many cultures, found in various forms all over the world. But there's something special about French bread. With its long, thin shape and crispy crust, the baguette is a delicious and iconic part of French cuisine.
Despite its name, the baguette didn't originate in France. In fact, it was first baked in Austria before becoming popular in France. However, the French have certainly made their mark on this type of bread.
There are now strict regulations governing how a baguette must be made, and it has even been given protected status as an "Appellation d'Origine Protégée" (AOP) product.
There's no doubt that the baguette is a classic French dish that's loved by locals and visitors alike.
French people started to eat bread in 1800, and the thin variety got its official name "baguette" in 1920. It came from the Latin word "baculum," which means "stick."
This classic French food is famous for its simple ingredients. It is made from the typical bread components: flour, yeast, water, and salt. What makes it so special is the excellent technique of the bakers. The subtle procedure to make a baguette in France will fascinate you. give it a try and thank us later.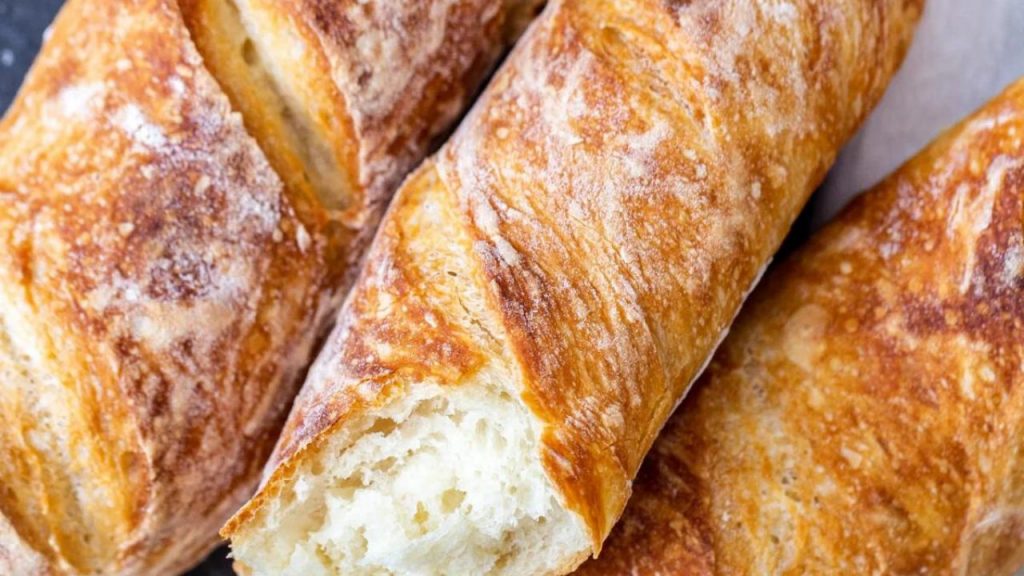 There's something special about Cr pes (Crepes). Maybe it's the thin, delicate texture that makes them feel like a luxurious indulgence. Or maybe it's the versatility of these French pancakes that lets you fill them with sweet or savory toppings.
No matter what your reasoning, there's no doubt that Cr pes (Crepes) make a delicious and impressive meal when you prepare them at home.
And fortunately, learning how to make Cr pes (Crepes) is relatively easy. The basic recipe calls for just a few simple ingredients: flour, eggs, milk, and butter.
You'll also need a pan or griddle specifically for making Cr pes (Crepes), since they require a relatively low heat to cook properly. Once you've got all of your ingredients together, it's time to start cooking.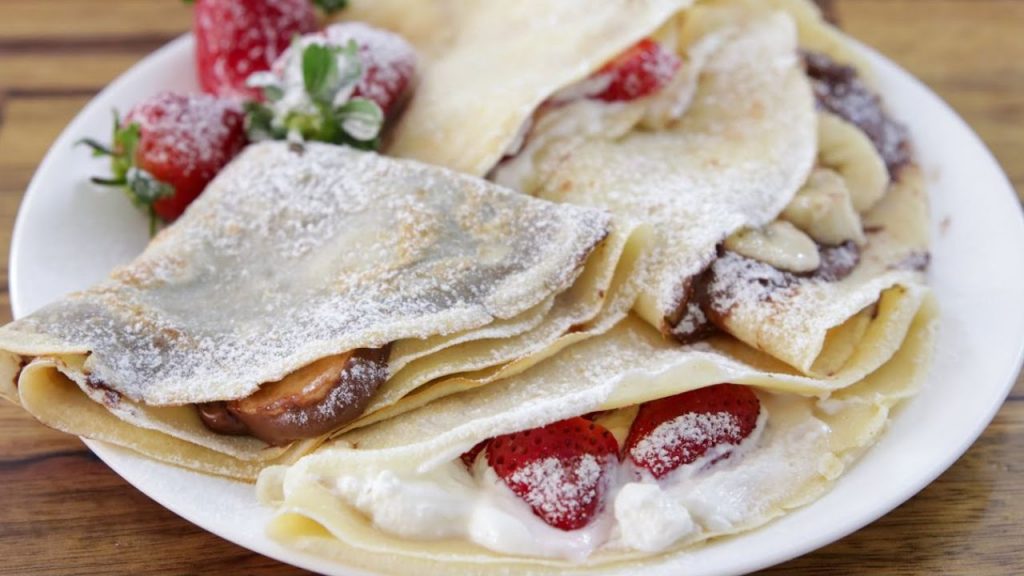 Steak tartare is a dish made of raw, minced beef or horsemeat. It is often seasoned with onions, capers, parsley, and Worcestershire sauce, and served with toast, crudités, or a salad.
The history of steak tartare is not entirely clear, but it is thought to have originated in either Russia or Scandinavia. It was first mentioned in writing in the nineteenth century.
Some people claim that steak tartare is an unhealthy dish because of the risk of food poisoning from eating raw meat. However, as long as the meat is fresh and properly prepared, this risk can be minimized.
Steak tartare is a delicious and sophisticated dish that can be prepared at home with ease. It is sure to impress your guests.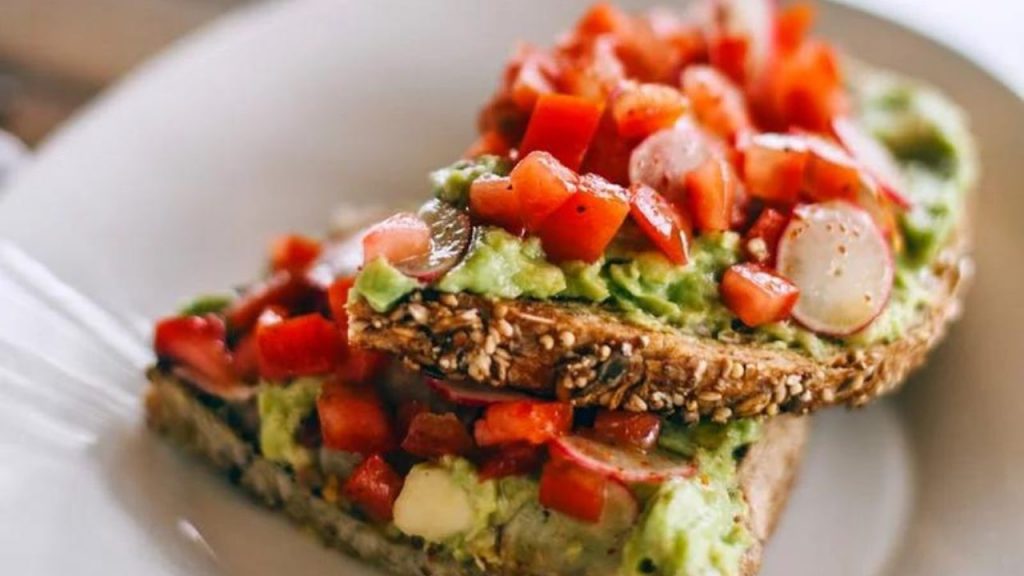 One of the easiest and most impressive French meals to make at home is steak au poivre. The pepper sauce is simple but packs a lot of flavors, and it's easy to make a nice pan-fried steak to serve with it.
Best of all, this dish is perfect for any occasion – from a casual weeknight dinner to a more formal gathering.
There are a few key things to remember when making steak au poivre. Firstly, you want to use a good quality beef steak – something like ribeye or New York strip.
Secondly, the pepper sauce is best made with whole black peppercorns, which you can either grind yourself or buy pre-ground. And finally, be sure not to overcook your steak – aim for medium-rare for the best results.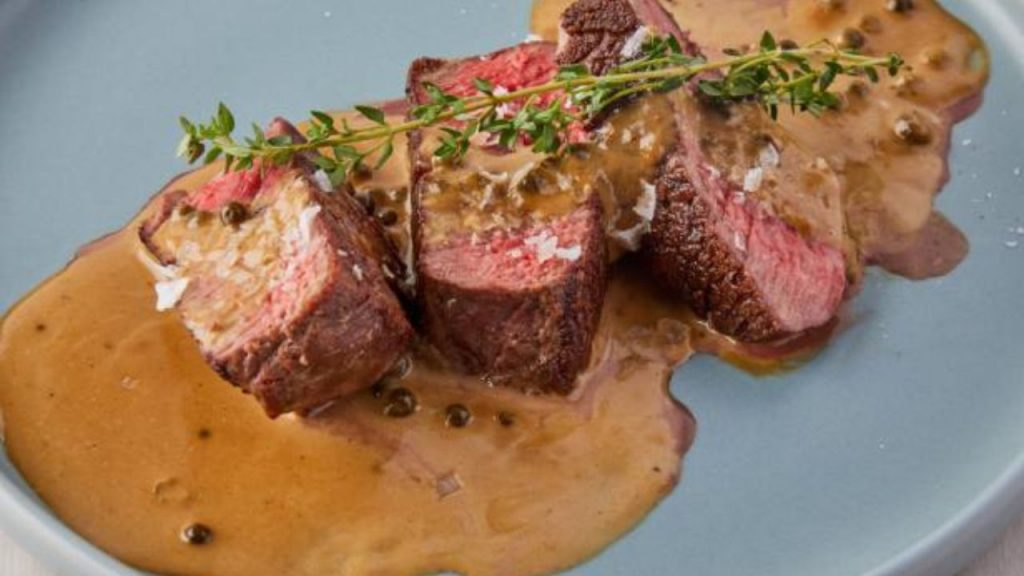 Originating in the Lorraine region of France, quiche lorraine is a savory custard pie made with eggs, cream, bacon, and cheese. The name comes from the French word for "pie" (quiche) and the German word for "Lorraine" (Lorraine). Quiche lorraine is usually served cold or at room temperature, making it a perfect dish to take to a potluck or picnic.
There are many reasons why it is important for a person to know how to prepare Quiche Lorraine (Lorraine Cake). The dish is not only tasty, but it is also very versatile. In addition, Quiche Lorraine (Lorraine Cake) can be made in a variety of different ways, making it the perfect dish for any occasion.
Perhaps one of the best things about Quiche Lorraine (Lorraine Cake) is that it can be tailored to fit any dietary need or preference. For example, if someone is looking for a vegetarian-friendly option, they can easily omit the meat from the recipe and still have a delicious meal. Likewise, if someone is looking for a dish that is low in carbohydrates, they can choose to use a low-carbohydrate crust or filling.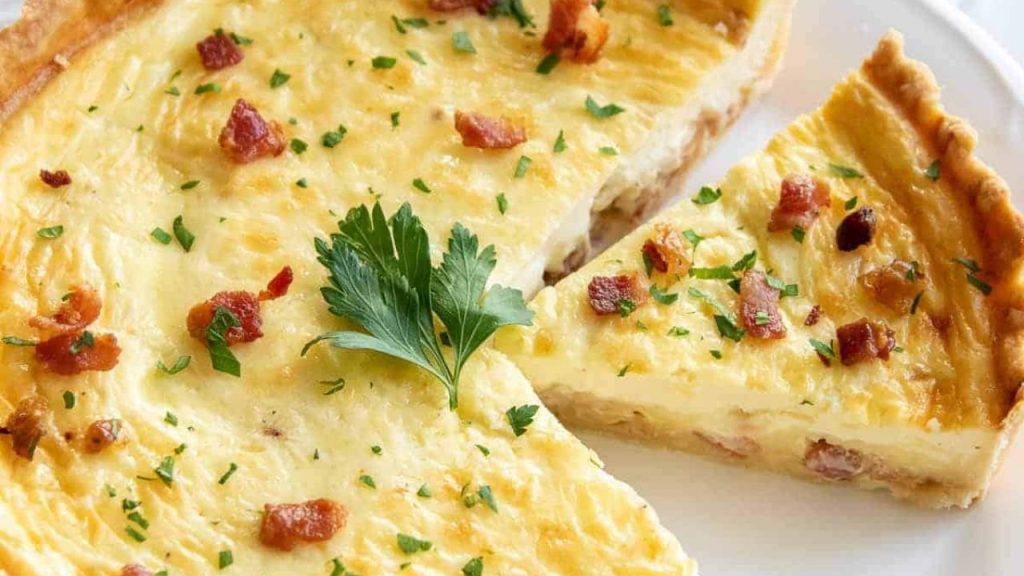 If you have a taste for exotic food, this traditional Cuisses de Grenouille is a must-try. It is a national dish that has been a part of French people's meals for thousands of years. So you should probably try it to immerse yourself in French culture.
On average, 80 million frogs are eaten by the French every year. That clearly showed how popular this food is.
This impressive dish is simply fried frog legs. They are smothered with garlic and butter and then fried. You can just hold the legs with your bare hand and eat them if you want. To enjoy it in a fancy manner, you can use a knife and fork.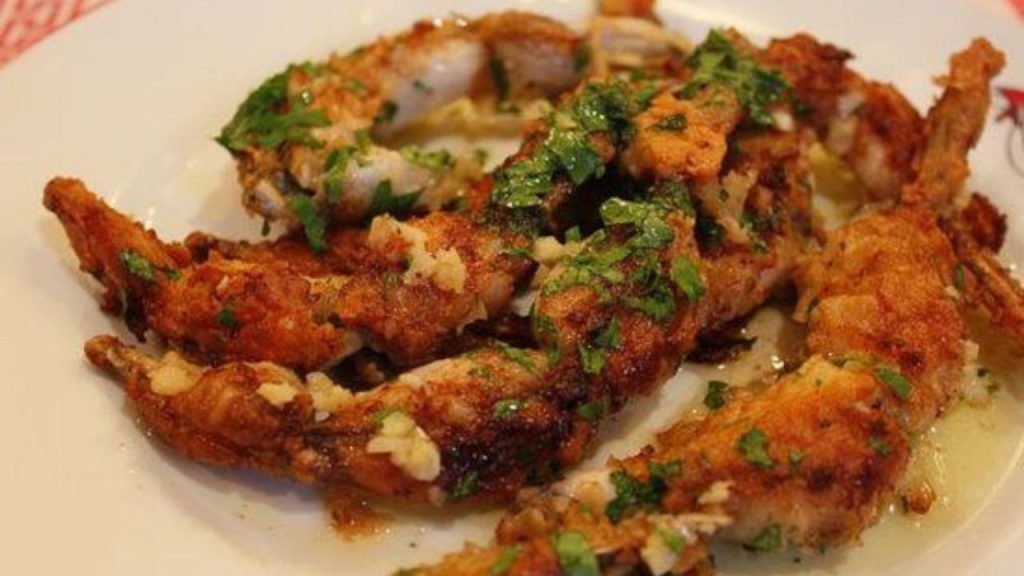 Tarte Tatin is an upside-down tart made with apples and a caramelized sugar and butter sauce. The apples are sautéed in the sauce until they are soft and then the tart is inverted so that the apples are on top when it is served. It can be served either warm or cold and is often accompanied by whipped cream or ice cream.
There are a few reasons why knowing how to prepare Tarte Tatin at home is important. For one, it's a really delicious dessert that not many people know how to make.
So if you're able to pull off this impressive-looking dish, it will wow your friends and family. Plus, it's not overly complicated to make, so you don't need any special skills or ingredients. Finally, Tarte Tatin is a great way to use up any leftovers you might have lying around in the kitchen. So if you're looking for a new and exciting dessert to add to your repertoire, give Tarte Tatin a try.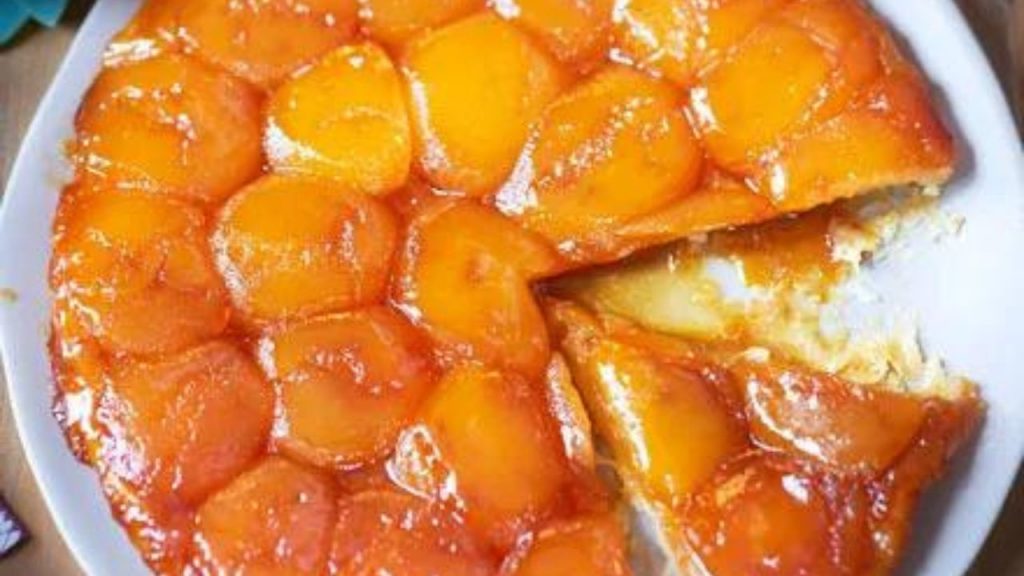 In French, fondue means "to melt." But the surprising thing is that it was not created in France. Instead, Switzerland is where this dish originated from. Traditionally, people made it and stored it to consume during the winter.
This delicacy consists of Swiss cheese, white wine, and garlic. The taste is so special with some rich and tangy notes. People treat it as a dipping sauce. You can dip everything in fondue literally. Isn't that amazing?
Selecting the ideal meat to match fondue may seem like a simple task, but it may be an even greater challenge in determining which wine is the ideal complement. In other words, it is quite a challenge to create a harmonious flavor combination with fondue as the center of it all.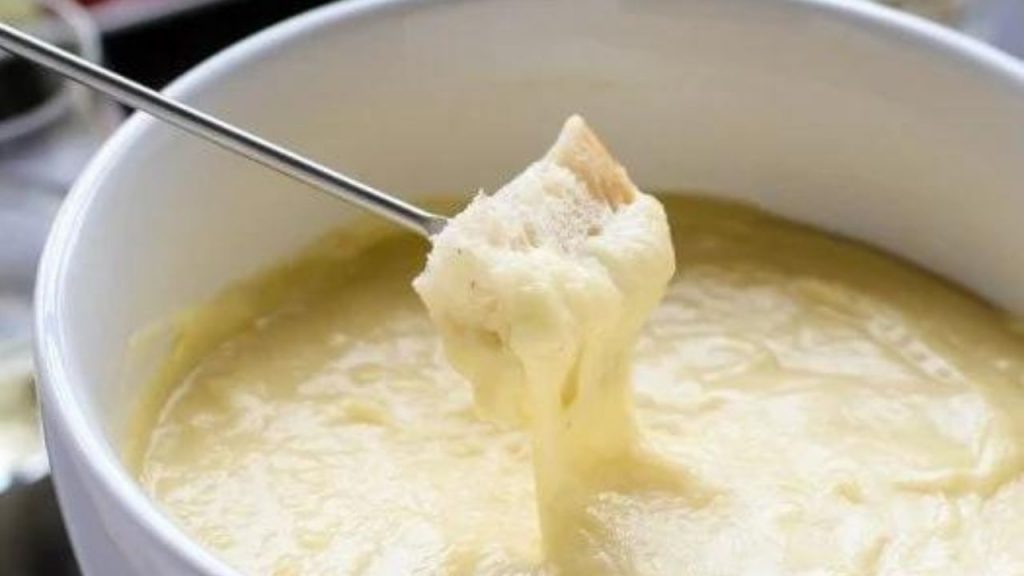 When it comes to seafood dishes, bouillabaisse is one of the most popular. This French seafood stew is not only delicious, but it's also quite easy to make at home. Here are a few reasons why knowing how to prepare bouillabaisse is a valuable cooking skill:
Bouillabaisse is a great way to use up leftover seafood. If you have a few shrimp or pieces of fish that need to be used up, bouillabaisse is the perfect dish for them.
Bouillabaisse is a great way to impress your guests. This elegant seafood stew always makes a big impression and it's sure to wow your guests.
Bouillabaisse is easy to customize based on your preferences.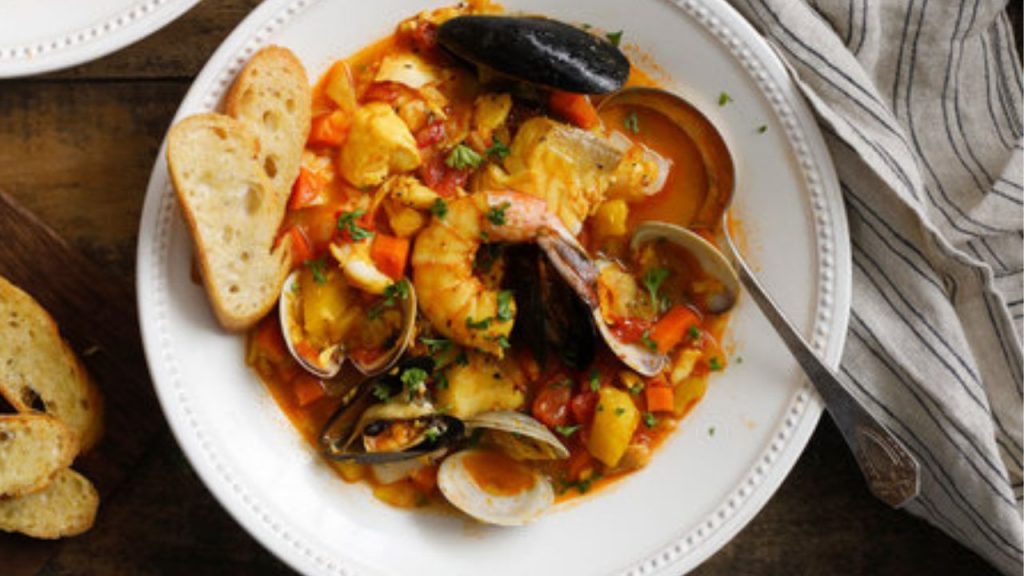 Steak frites stands for steak-and-fries. As the name says, it consists of steak, potato fries, and a dipping sauce. You have probably tried this dish at least once since it is so popular in French-style bistros and brasserie. But give it another try in France to see the difference.
This popular dish was first found in France and Belgium. Now it is an important cultural heritage of both countries.
Need I say more about the flavor? I just want to emphasize that the steak frites you eat in France are way better than any other version you've tried before. I can guarantee you that it is heavenly delicious.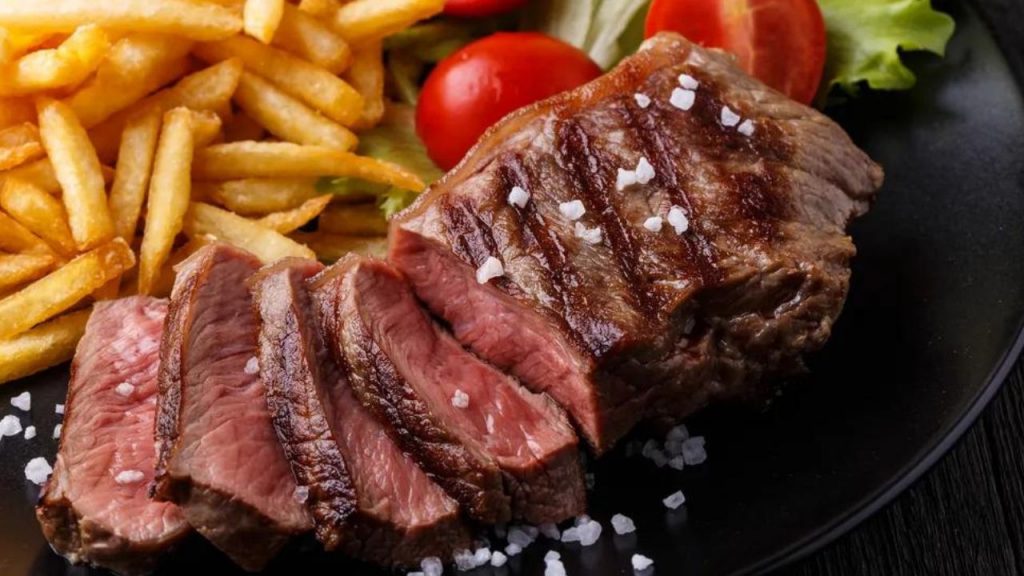 The beautiful and sophisticated look of Paris-Brest is enough for you to give it a try. The praline crème mousseline is covered with two layers of almond-studded pâte à choux. Not only does it look gorgeous, but its flavor is also very scrumptious.
Are you curious about why this pastry is named after the 2 famous cities of France? The story behind this is interesting.This name refers to the bicycle race event from Paris to Brest since it looks like a bicycle wheel.
People make such a pastry to celebrate the event, and it has become popular around the world these days.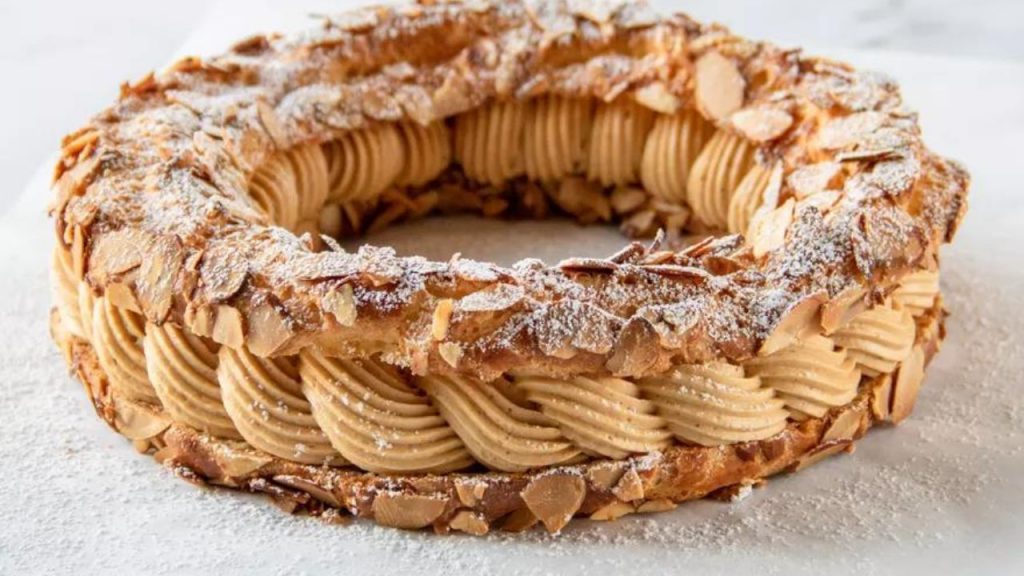 The Chateaubriand is a classic French steak that is named after the renowned 18th century French author and statesman Francois-René de Chateaubriand. Chateaubriand is often served in fine restaurants. While it may seem intimidating to cook at home, it's actually not too difficult. Here are a few tips to help you prepare this delicious dish.
First, start by seasoning your steak with salt and pepper. Then, heat some oil in a skillet over medium-high heat. Add the steak and cook for 3-4 minutes per side, or until it's cooked to your desired level of doneness.
Once the steak is cooked, transfer it to a plate and let it rest for a few minutes. Then, slice the steak against the grain and serve with your favorite sides.
Chateaubriand is a delicious and impressive dish that's perfect for special occasions. With just a few simple steps, you can easily prepare this dish at home.
The steak is typically made from a thick cut of beef tenderloin, and it is often served with sauce béarnaise, which is a sauce made with egg yolks, vinegar, tarragon, and shallots.
The Chateaubriand can be cooked using a variety of methods, including grilling, broiling, or pan-frying. It is considered to be a luxurious and romantic dish that is perfect for special occasions.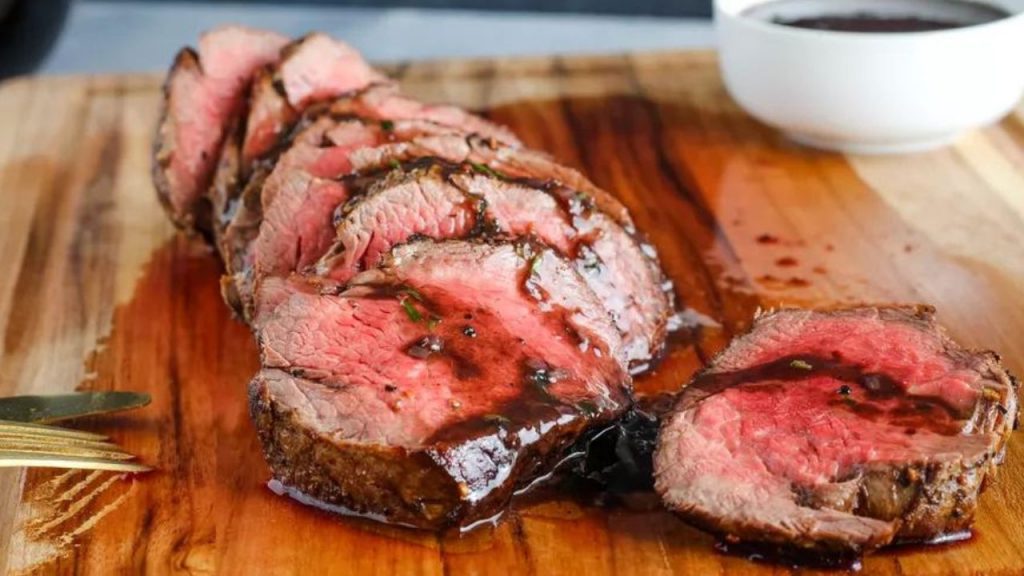 Confit De Canard is a French dish that is made by cooking duck legs in their own fat. The result is a tender, succulent, and rich dish that can be enjoyed as an appetizer or main course.
The dish is surprisingly easy to prepare at home, and the results are well worth the effort. One of the reasons Confit De Canard is so popular is because it is a very versatile dish. The flavors are rich and complex, but also somewhat delicate. This means that the dish can be paired with a variety of different sides and sauces.
It also means that it can be prepared in a variety of ways, making it perfect for any occasion. Another reason Confit De Canard is so popular is that it is a healthy dish.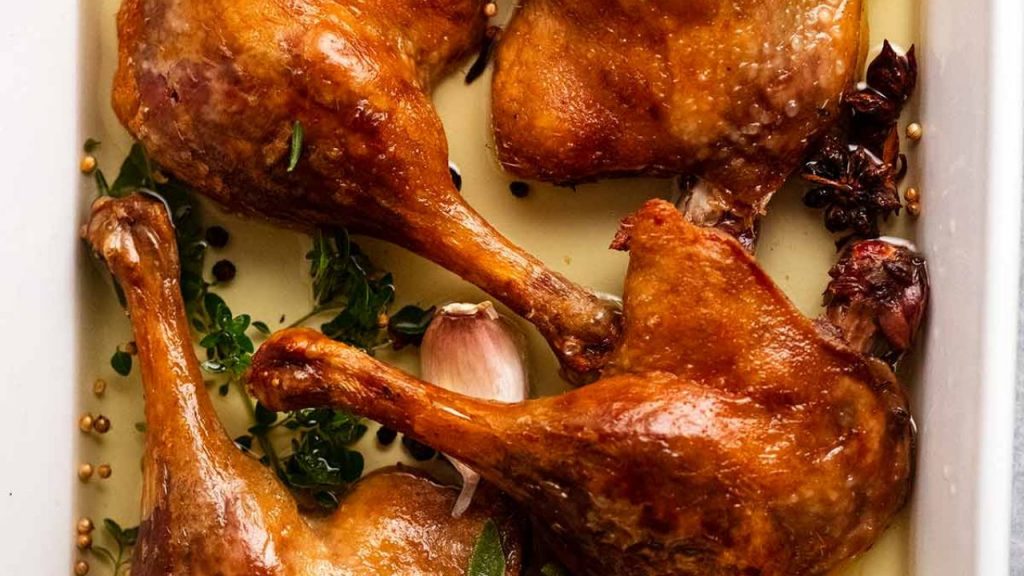 There are many reasons why it's important for people to know how to prepare Chocolate Souffl at home. Perhaps the most important reason is that it's a very impressive dish to serve guests. A Chocolate Souffl always looks difficult to make, but with a little practice, it's really not that hard. And the results are well worth the effort!
Another reason why learning how to make a Chocolate Souffl is a good idea is because it's a relatively affordable dish to prepare. Unlike some other fancy desserts, a Chocolate Souffl doesn't require a lot of expensive ingredients. In fact, most of the ingredients can be found in any regular grocery store.
Finally, Chocolate Souffle are just plain delicious! They have a wonderfully rich and chocolatey flavor that everyone will love.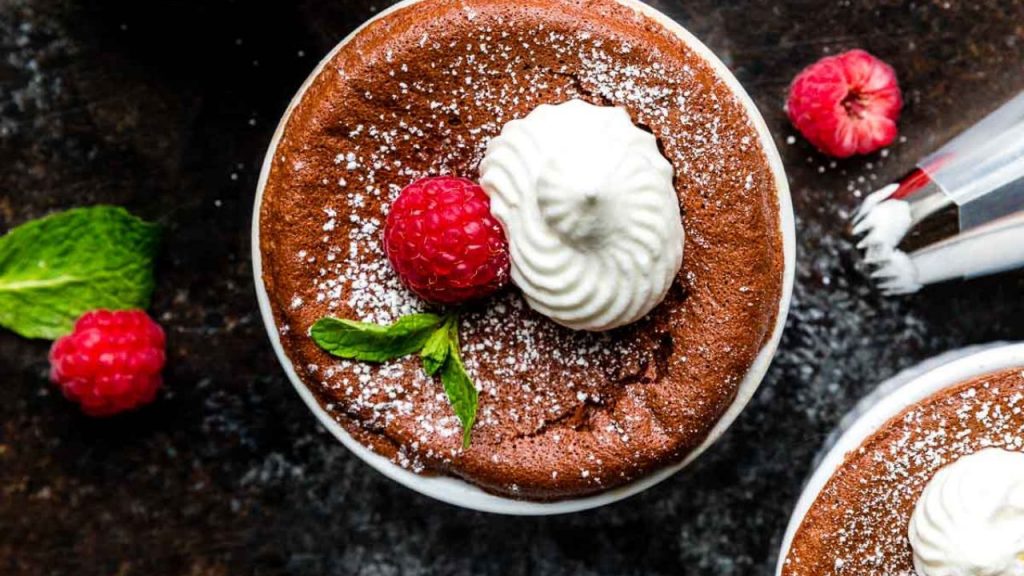 When it comes to Pot-Au-Feu (Beef Stew), there are a few things that are important to keep in mind. The first is that this dish takes some time to prepare, so you'll want to make sure you have enough time set aside.
The second is that it's best if you can find a butcher who can sell you beef chuck roast, which is the best cut of meat for this dish. Finally, it's important to know how to prepare the stew properly, so that it turns out just the way you want it. With these things in mind, you'll be able to make a delicious Pot-Au-Feu (Beef Stew) at home with ease.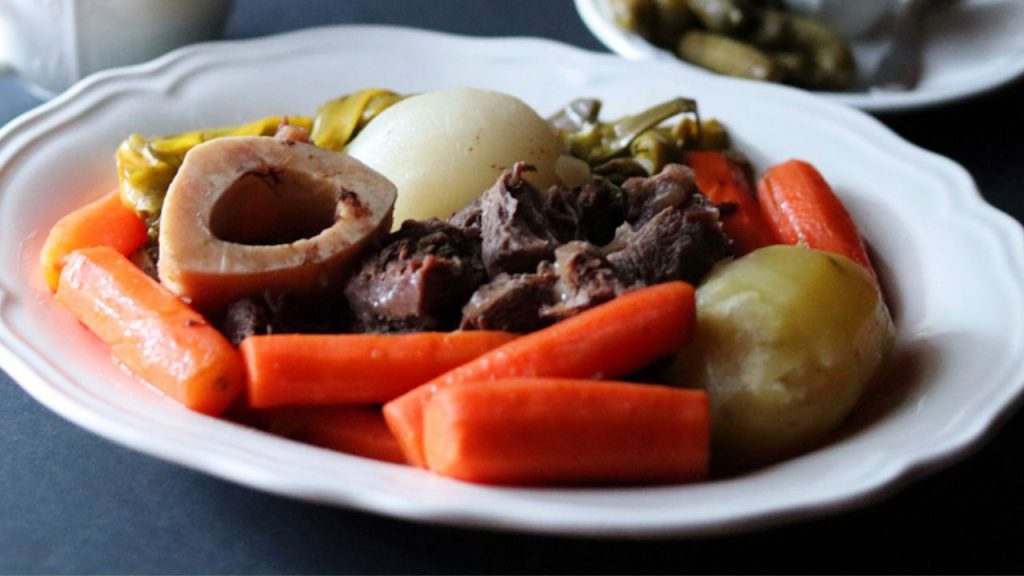 Coq au Vin is a classic French dish that can be enjoyed any time of year. The dish is made with chicken, bacon, mushrooms, and red wine. While the dish may seem intimidating to prepare, it is actually quite simple to make at home.
The key to making a delicious Coq au Vin is to use high-quality ingredients. You will need chicken breasts, bacon, button mushrooms, dry red wine, garlic cloves, onion powder, thyme leaves, salt, and black pepper.
To prepare the dish, start by cutting the chicken breasts into 1-inch pieces. Then, in a large skillet over medium heat, cook the bacon until crisp. Remove the bacon from the skillet and set it aside on a paper towel-lined plate.
Add the chicken breasts to the skillet and cook for 3-4 minutes per side until golden brown.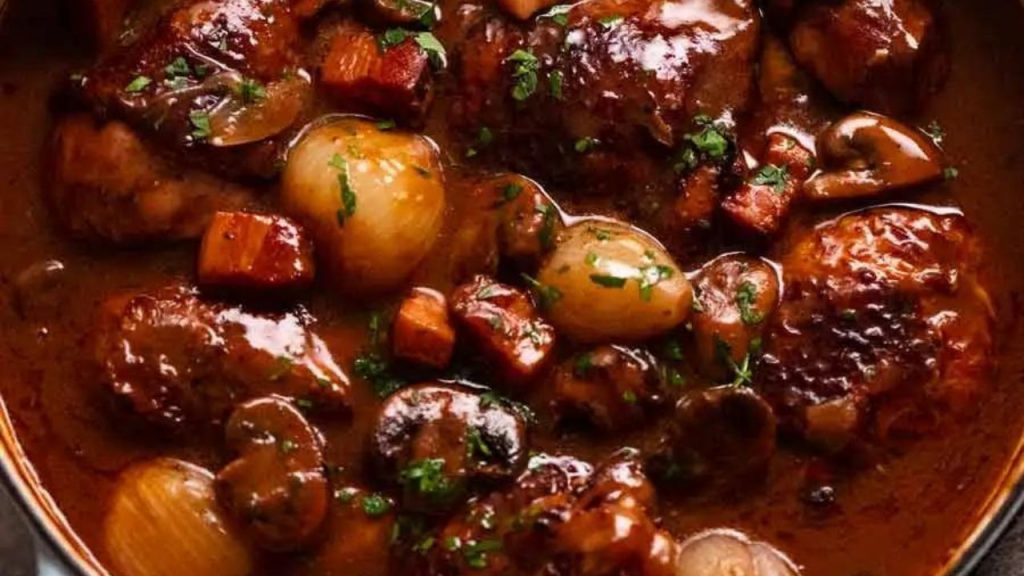 Brioche is a sweet and buttery kind of bread that is very pervasive in France. It is said to be first found in Normandy in the 15th century. Some people also believe that it was introduced to France by Queen Marie-Antoinette from Austria.
This bread does not have a distinguishing appearance. It looks just like common bread with golden brown skin and a puffy and tender texture. It tastes pretty much like bread but much richer, which will bring you a more intensive experience.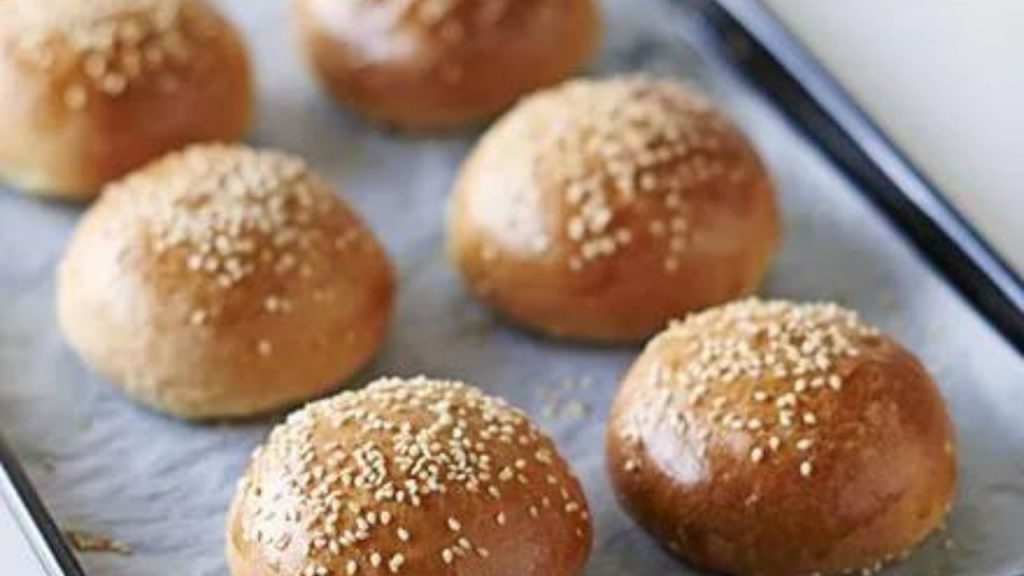 The word "ratatouille" means to stir up. So ratatouille is just a dish where some vegetables, namely tomatoes, eggplant, bell pepper, herbs, and zucchini are stirred together. But it doesn't stop there. While it is such a simple dish, it has a fascinating history.
Ratatouille was invented in the 18th century by poor French farmers. They collected all of the ripe peasants on the field and cooked them. But they could never expect that they had just created a famous stew.
But just put it aside. Let me show you why you should have ratatouille on your French food list. Firstly, it is the perfect entrée for summer. Also, it is beautiful, healthy, and incredibly delicious. Anyone will die for this classic French dish.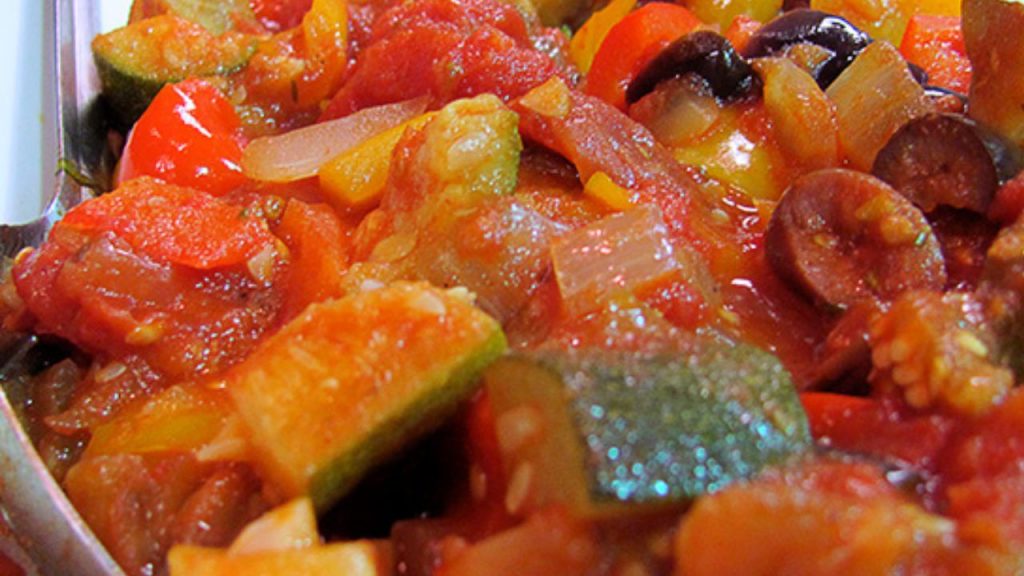 Macarons are a type of French cookie that has a meringue-like texture and is often filled with flavored cream. They are typically light in color and have a smooth top. Macarons are commonly found in flavors such as chocolate, vanilla, and strawberry.
When it comes to French desserts, there are few things as iconic as the macaron. These sweet treats are made of two delicate almond meringue cookies sandwiched around a flavored filing, and they can be found in a variety of flavors and colors.
While they may seem difficult to make, with the right instructions, it's easy to learn how to prepare Macarons at home. The first step is to make the meringue cookies. Start by placing the almond flour, powdered sugar, and cornstarch into a food processor and pulse until combined.
In a separate bowl, beat the egg whites until stiff peaks form. Gently fold the wet ingredients into the dry ingredients until combined, then pipe the batter onto a baking sheet lined with parchment paper. Bake for 12-15 minutes until firm to the touch.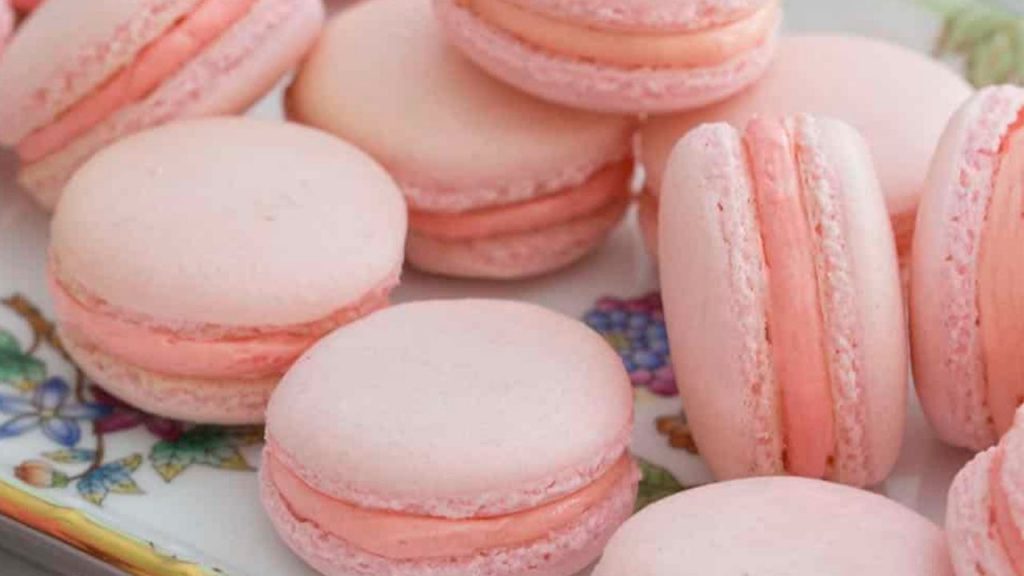 Cassoulet is one of the famous traditional French recipes that originated in Castelnaudary. It is a rich, warm, and hearty dish with pork and white beans as the main ingredient.
What is most interesting about cassoulet is its history. During wartime, the townspeople gather every available ingredient and slow-cook them to provide the most nutritious meals for the soldiers to protect the region against the invaders.
Over time, it became a classic dish of French cuisine and expanded its popularity globally. Give it a try! I am sure that its amazing flavor will stun you.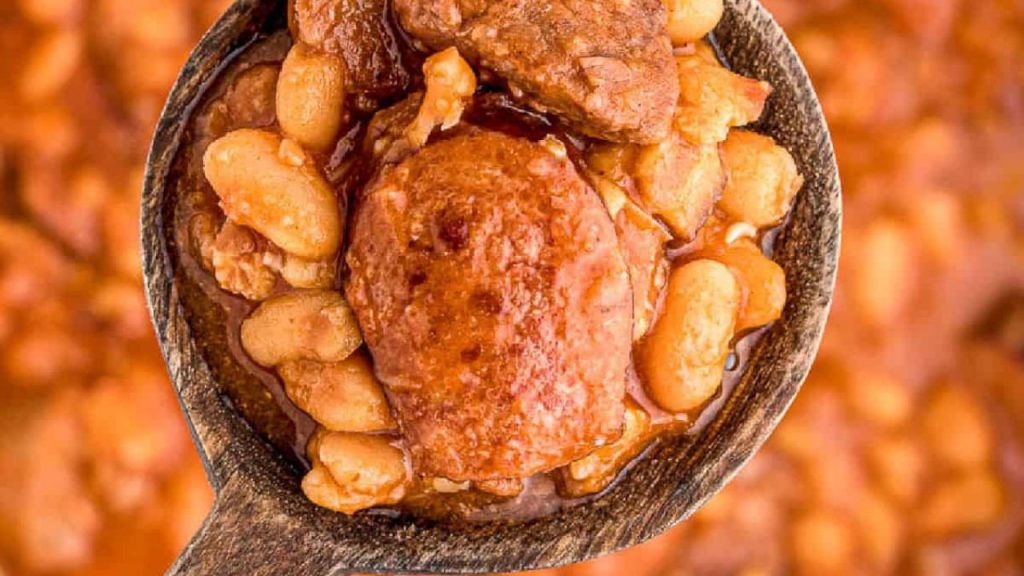 Beignet (ben-yay) is a deep-fried doughnut popular in New Orleans and parts of southern Louisiana. It is made from a rectangle of dough, about 1/4-inch thick, which is cut into 3-inch squares and then deep-fried. The beignets are then tossed in a mixture of confectioners' sugar and cinnamon before being served hot and fresh.
Making beignets at home is not difficult, but it does require some time and patience. The most important thing to remember is not to overwork the dough, or it will become tough. Start by mixing the flour, sugar, salt, yeast, and butter in a food processor until the butter is well combined. Then slowly add enough water until a soft dough forms.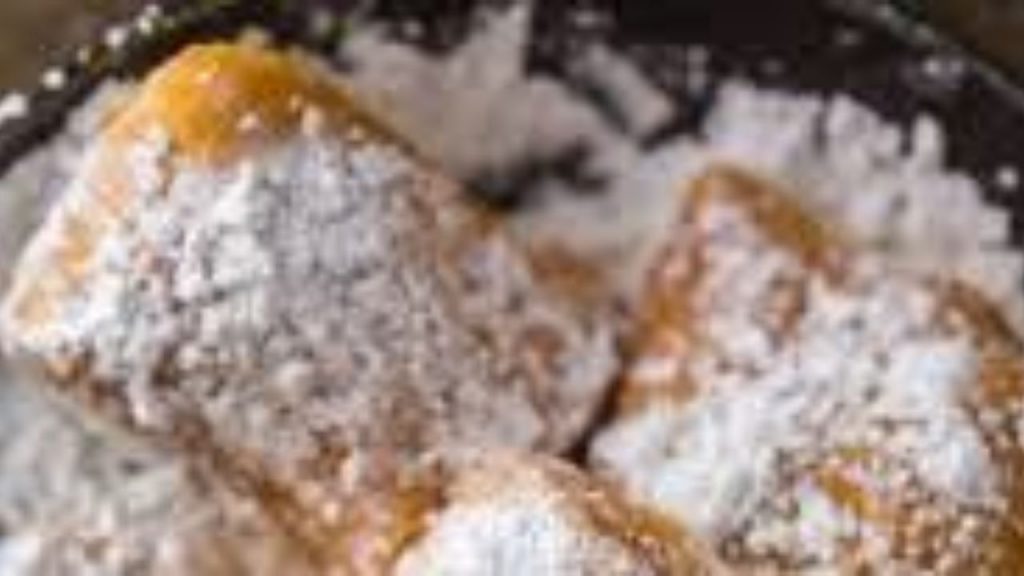 Omelette is a dish made from beaten eggs cooked in a frying pan, usually with other ingredients such as ham, cheese, or vegetables. Omelette (Omelet) is one of the most popular breakfast items. It is quick and easy to prepare and can be served with a variety of fillings to accommodate different tastes.
While there are plenty of great places to get an omelette (omelet), knowing how to make them at home is a valuable skill. Omelettes (omelets) can be tailored to your own taste, and they're a great way to use up leftovers.
They're also one of the simplest dishes to make – here's how you do it. To make an omelette (omelet), you'll need some eggs, some butter or oil, and whatever fillings you want. melted butter or oil in a frying pan over medium-high heat.
Break the eggs into the pan, and then use a fork or whisk to scramble them until they're just set. Once the eggs are set, add your fillings and fold the omelette (omelet) over.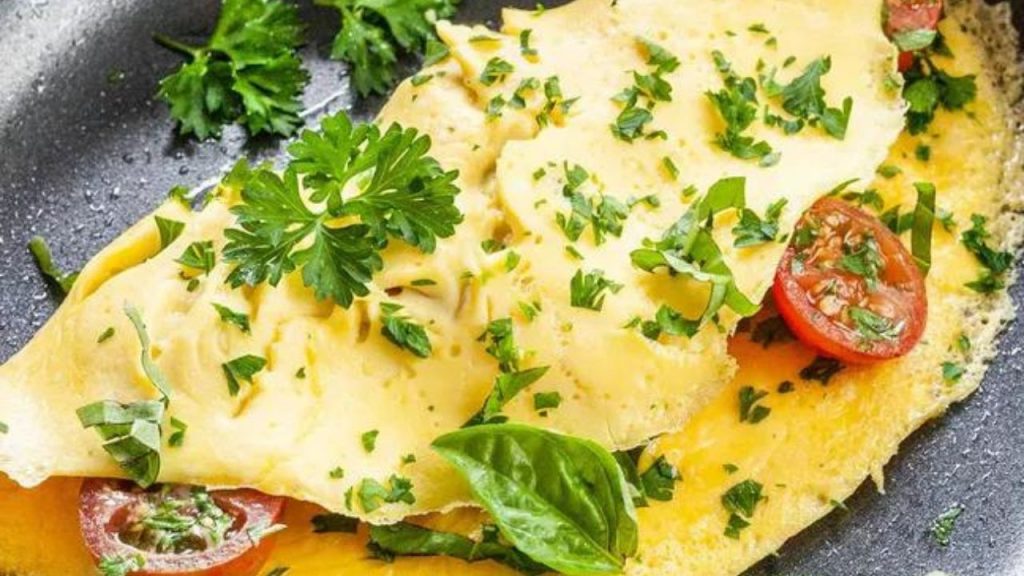 Conclusion
In conclusion, there are many delicious French foods that foodies will love. From crepes and croissants to cassoulet and cordon bleu, these foods are sure to please. So why not add some French flair to your next meal? Bon appétit!