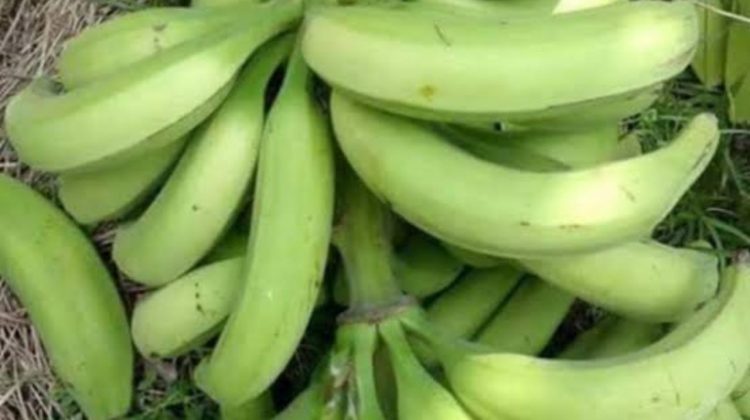 Plantains are a type of fruit that is native to South America. They are a type of banana, and they are eaten as an appetizer or as a dessert. Plantains can be cooked in many ways, including baked, boiled, or steamed. They can also be made into salads or desserts.
There are over 100 varieties of plantains, all with their own unique flavor and texture. Plantains are a great source of potassium, vitamin C, dietary fiber, and vitamin B6. It is food for all.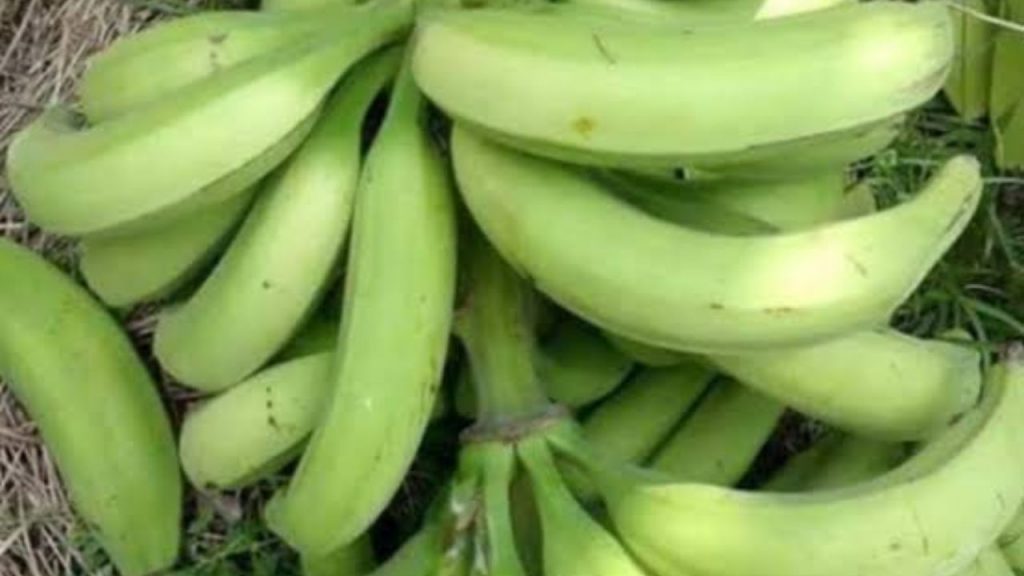 If you are a Nigerian that has never eaten plantain, then you are missing out on a portion of delicious and nutritious food. It makes a great alternative to other starchy foods like white rice or pasta.
I love Plantains. I always have. I grew up eating them as a snack and as part of my meals. I love their versatility – they can be eaten sweet or savory, ripe or unripe, and they are the perfect accompaniment to any dish.
My favorite way to eat plantains is lightly fried with egg sauce. They are crispy on the outside and soft on the inside – just the way I like them!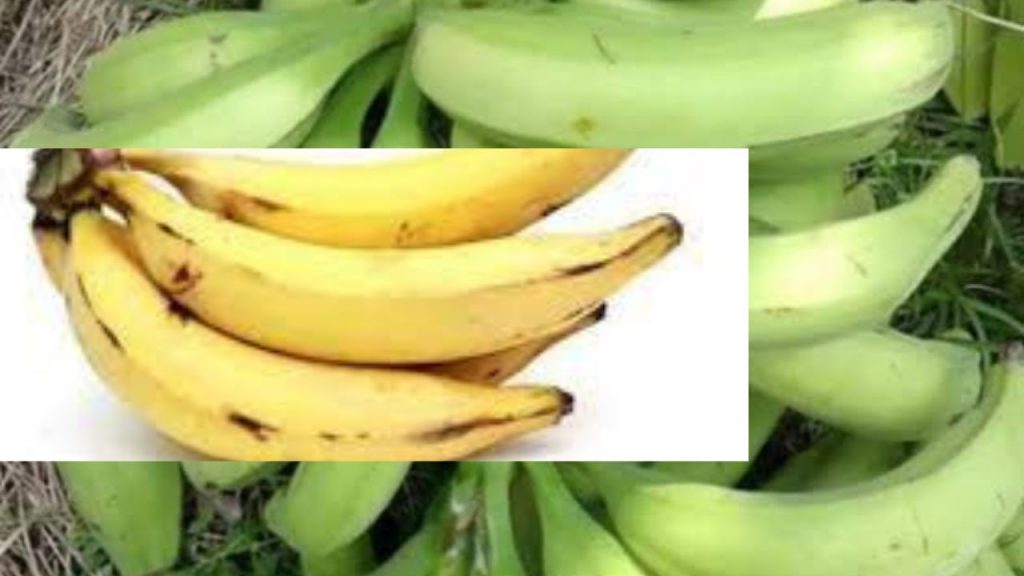 Plantains can be cooked in many different ways, so there is sure to be a recipe that appeals to you. Give plantains a try today – you won't regret it.
Plantain recipes
Plantains are a type of banana that is typically eaten when it is green and starchy. Plantains can be eaten boiled, fried, baked, or mashed. Plantain recipes are a great way to use up green plantains.
One recipe that you can make with green plantains is called tostones.
Tostones: Tostones are made by frying green plantains until they are crispy. They are then mashed and formed into small patties. Tostones can be served with dipping sauces such as mayonnaise, ketchup, or salsa.
Mofongo: Mofongo is made by frying green plantains until they are soft. They are then mashed and mixed with garlic, olive oil, and salt. Mofongo can be served as a side dish or as a main course.
Fried plantains: This is a classic dish that is simple to make and always a hit with guests. Slice ripe plantains into thin strips, then fry in hot oil until golden brown. Serve with your favorite dipping sauce.
Plantain porridge: A hearty breakfast or snack, this dish is made by simmering plantains in water or milk until soft. Add sugar, cinnamon, nutmeg, or other spices to taste.
Plantain curry: A spicy and flavourful dish that is perfect for a winter meal. Sauté onions and garlic in oil until softened, then add diced plantains and a variety of spices to taste. Simmer until the plantains are cooked through.
Fried plantains (dodo): This is the most common way to enjoy plantains in Nigeria and it's simple to make. Cut the plantains into thin slices, then fry them in hot oil until they're crispy.
Boiled plantains (mashed yam): Boil the plantains until they're soft, then mash them with a fork or masher. You can add salt, pepper, and other seasonings to taste.
Fried plantain balls (boli dodo): These are made by mixing boiled or fried plantain with mashed beans, salt, pepper, and other spices until you have a dough-like consistency. Then form into small balls and deep fry.
Plantain soup: This soup can be made with chicken, beef, or vegetables, and the plantains add a delicious sweetness and creaminess to the soup.
Grilled plantains: These make a great side dish for grilled meats or chicken.
Fried Plantain Chips: Another favorite snack, these chips are made by cutting plantains into thin slices and frying them until they're crispy.
Soft-Boiled Plantains: These are perfect for babies or people who don't like their plantains too crunchy.
Plantain porridge: Porridge made with stockfish, ugu, scent leaves, uziza, seasoning cubes, onions, red oil, salt, etc. Is a good meal that can be eaten any time of the day.
Can you eat plantains raw?
There is no clear answer to this question. Some people say that plantains are not safe to eat raw, while others claim that they are delicious when eaten raw. There are no scientific studies on the subject, so it is difficult to know for sure what is safe to eat and what is not.
However, there are some things to consider if you want to try eating plantains raw. First of all, make sure you select ripe plantain. Unripe plantains are not safe to eat raw, as they contain high levels of toxins. Ripe plantains are yellow or black in color and have a sweet taste.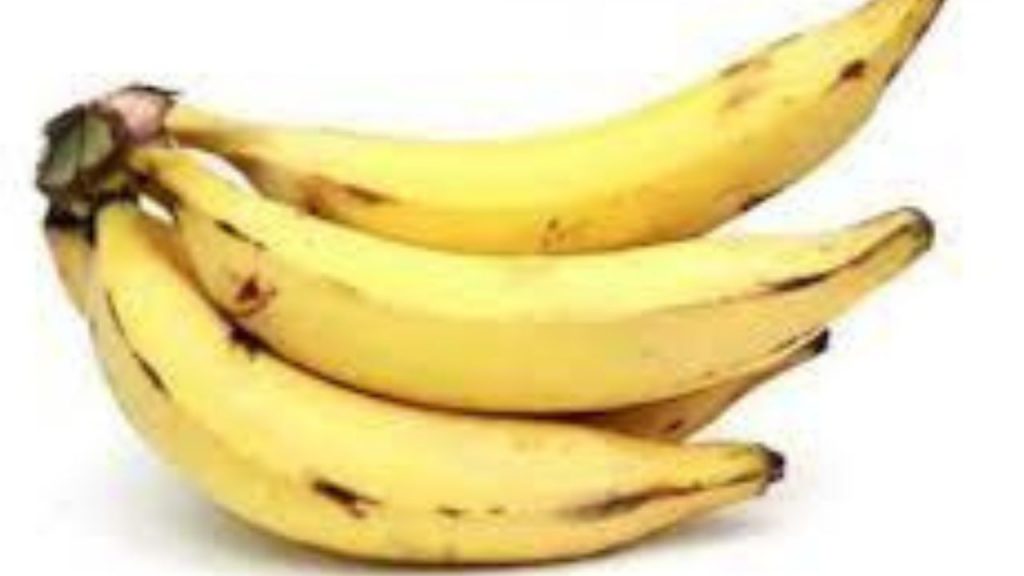 Are plantains healthier than bananas?
Bananas are a popular fruit that can be enjoyed on their own or used in various recipes. Plantains are a similar type of fruit, but they're actually considered a starchier, more savory option. So, are plantains healthier than bananas?
There is no one-size-fits-all answer to this question, as the health benefits of both fruits depend on many factors, such as overall diet and lifestyle.
However, plantains do have some advantages over bananas. For example, plantains contain more vitamin C and potassium than bananas.
They also have a lower glycemic index, meaning they don't cause as much of a spike in blood sugar levels as bananas do. Overall, both plantains and bananas have plenty of health benefits to offer.
Is plantain the same as a banana?
There is some confusion about the difference between plantains and bananas. The two fruits are similar in appearance, but there are some key differences.
Plantains are starchier and less sweet than bananas. They are also typically cooked before being eaten, while bananas can be eaten raw.
Plantains are also lower in sugar and calories than bananas. While the two fruits share some similarities, they are definitely not the same thing.
Types of plantains
There are many different types of plantains. The three most common types are green plantain, yellow plantain, and black plantain.
Green plantain is the most common type of plantain. It has a starchy texture and a sour taste. Green plantain is typically used in dishes such as stews, soups, and curries.
Yellow plantain is less common than green plantain. It has a sweet taste and a creamy texture. Yellow plantain is typically used in dishes such as desserts and smoothies.
Black plantain is the least common type of plantain. It has a sweet taste and a chewy texture. Black plantain is typically used in dishes such as rice bowls and burritos.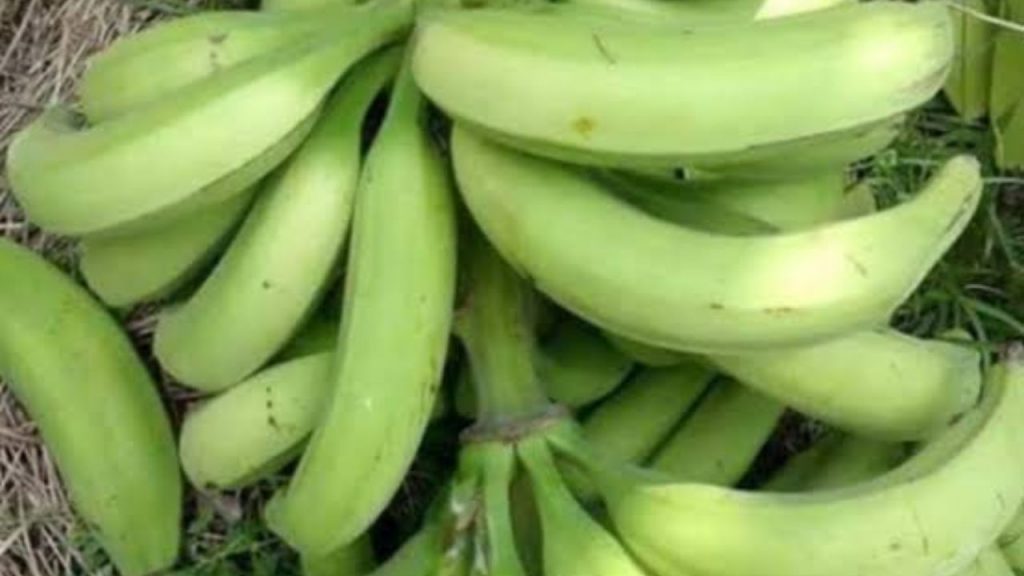 Disadvantages of ripe plantain
Plantains are a type of fruit that is common in Africa and the Caribbean. Ripe plantains are sweet and can be eaten raw or cooked. Unripe plantains are starchier and can be cooked as a vegetable. Plantains have many health benefits, but there are also some disadvantages to eating ripe plantains.
Ripe plantains contain high amounts of sugar, which can lead to weight gain if eaten in large quantities. Ripe plantains also contain carbohydrates, which can raise blood sugar levels in people with diabetes.
Additionally, ripe plantains may not be suitable for people who are trying to lose weight or who have diabetes.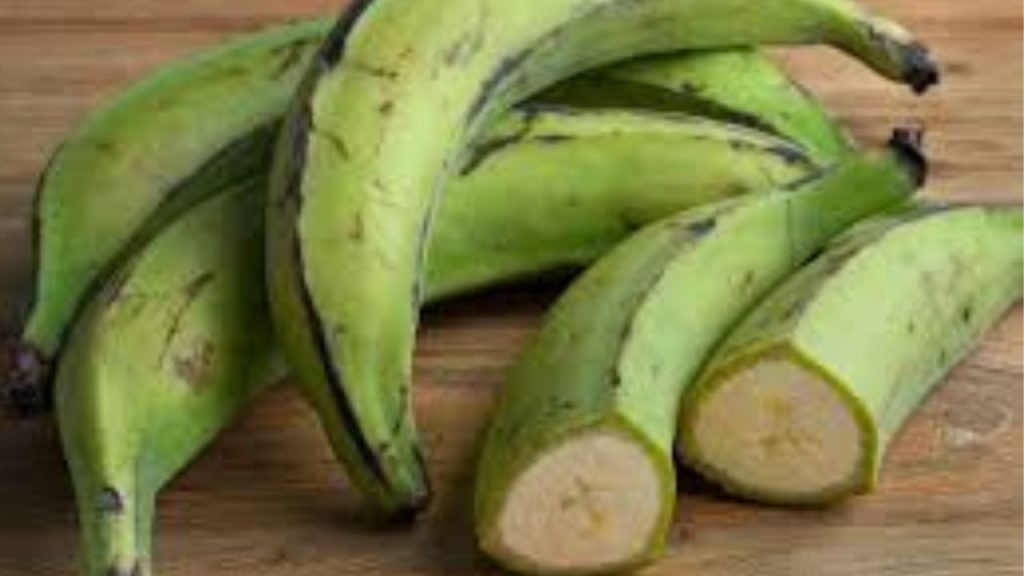 Unripe plantain
Unripe plantain is a vegetable that is often overlooked. It is not as sweet as the ripe plantain, but it is still tasty. Unripe plantain can be boiled, fried, or cooked in a stew. It is a good source of dietary fiber, potassium, and vitamin C.
Fried plantain calories
Plantains are a type of banana that is often eaten as starch. They are typically fried, which can add a lot of calories to the dish. A medium-sized plantain has about 120 calories, most of which come from the fried coating.
While they are not as healthy as other types of fruits, plantains do have some nutritional value. They are a good source of dietary fiber and potassium.
what is a plantain
A plantain is a starchy fruit that belongs to the banana family. It is native to tropical regions and is widely cultivated for its versatile culinary uses.
Plantains are larger and firmer than regular bananas, with a thicker skin that is typically green when unripe and turns yellow or black as it ripens. Unlike sweet bananas, plantains are typically cooked before consuming.
They have a mildly sweet flavor when ripe and become softer and sweeter as they mature. Plantains are used in various cuisines worldwide and can be fried, boiled, grilled, or baked to create a range of delicious dishes.
How to peel a plantain
To peel a plantain, start by cutting off the ends. Then, make a lengthwise slit along the ridges of the skin. Carefully peel the skin off, using your fingers or a knife to help if needed. Once the skin is removed, the plantain is ready to be sliced or prepared according to your recipe.
Conclusion