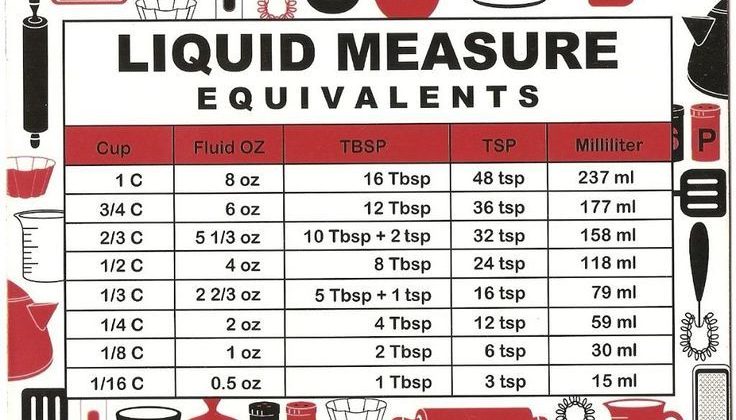 Have you ever found yourself in the kitchen, following a recipe that calls for cups, ounces, or milliliters of liquids, only to be baffled by the measurement conversions?
Liquid volume measurements can be confusing, especially when you need precise amounts for cooking or baking. But fear not! A liquid volume measurement conversion chart is your trusty guide to making sense of it all.
In this article, we're going to break down the complexity of liquid measurements and present you with a handy chart that translates cups to ounces, milliliters to pints, and more. We have also written Top Starbucks Menu With Price List Philippines 2023.
liquid measurement conversion chart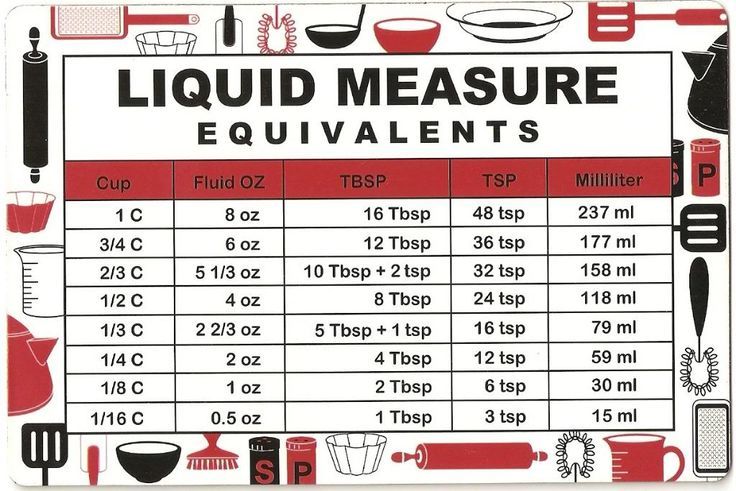 Say goodbye to kitchen confusion and hello to perfectly measured liquids for your culinary creations. Whether you're a novice cook or a seasoned chef, this chart will be your go-to tool for mastering liquid measurements and ensuring your recipes turn out just right.
So, let's check the world of liquid volume conversions and make your kitchen adventures a whole lot easier!
THE BASICS OF LIQUID VOLUME KITCHEN MEASUREMENT
Kitchen liquid measurements are necessary for baking and cooking. When recipes call for a certain amount of liquid in a recipe, they often mean to use a specific volume measurement. This can be confusing, especially when you're not used to using volume measurements in your kitchen.
WHY IS IT IMPORANT TO KNOW HOW TO MEASURE VOLUMES?
Converting liquid volume measurements can be complicated, especially if you aren't sure what the exact conversion is. There are many different types of liquid measurement and knowing how to convert between liquid volume measurements will help you to determine the correct amount of ingredients to add to your recipes.
This Liquid Volume Measurement Conversion Chart is the perfect tool for anyone who needs to convert between liquid measurements and achieve complete success in their recipes.
LIQUID VOLUME MEASUREMENT CONVERSION CHART
The liquid volume conversion chart is a table that shows equivalents between different units of measurement for the volume of liquids.
There are various methods to measure fluid volume, and it can get confusing. To make things easier, here is a conversion chart that lists the common units of measurement regarding liquid volume, along with their conversions.
The table below provides an extensive range of metric conversion tables for liquid volume measurement. It is a simple, and quick guide to converting between different types of liquid measures.
| | | | | |
| --- | --- | --- | --- | --- |
| TEASPOON – Tsp. | TABLESPOON – Tbsp. | CUP – C | MILLILITER – ml | FLUID OUNCES – OZ |
| 3 Tsp. | 1 Tbsp. | 1/16C | 15ml | 1/2fl. oz |
| 6 Tsp. | 2 Tbsp. | 1/8C | 30ml | 1fl. oz |
| 12 Tsp. | 4 Tbsp. | 1/4C | 59ml | 2fl. oz |
| 16 Tsp. | 5.3 Tbsp. | 1/3C | 79ml | 2/3fl. oz |
| 24 Tsp. | 8 Tbsp. | 1/2C | 118ml | 4fl. oz |
| 32 Tsp. | 10.6 Tbsp. | 2/3C | 158ml | 5⅓fl. oz |
| 36 Tsp. | 12 Tbsp. | 3/4C | 177ml | 6fl. oz |
| 48 Tsp. | 16 Tbsp. | 1C | 237ml | 8fl. oz |
| 96 Tsp. | 32 Tbsp. | 2C | 473ml | 16fl. oz |
HOW TO MEASURE LIQUID VOLUME (GALLONS, LITERS, QUARTS, AND PINTS)
We commonly refer to volume in terms of teaspoons, tablespoons, cups, milliliter, and fluid ounces but there are other units of measurement that can make your recipes easier to follow especially when measuring in larger quantities. While most recipes require basic conversions, there are some instances where it's useful to know these measurements.
There are certain instances when these measurements are more practical than the basic conversions.
| | | | |
| --- | --- | --- | --- |
| 1 Quart | 4 Cups | 946ml | 2 pints |
| 1 Gallon | 16 Cups | 4 quarts | 128fl.oz |
| 1 liter | 3.5 Cups | 1000ml | 33.8fl.oz |
| 1 pint | 2 Cups | 480ml | 16fl. oz |
HANDY NOTES ON DAILY VOLUME CONVERSIONS
1 Quart = 4 cups = 946ml = 2 pints
1 Gallon = 4 Quarts = 16 Cups = 128fl.oz
1 liter =1.057 Quarts = 1000ML
1 Pint = 2 Cups = 473ml
HOW MANY CUPS IN A QUART?
1 Quart = 4 cups
It is equal to 1/4 of a gallon or 4 cups in the imperial system.
HOW MANY CUPS IN A PINT?
2 cups = 1 pint
HOW MANY CUPS IN A HALF PINT?
½ Pint = 1 cup
HOW MANY PINTS IN A QUART?
1 Quart=2 pint
Note that:
These conversions have been rounded up or down to make measuring easier and this will have very little to no difference in your resulting recipe.
These conversions work only for the US customary units only.
There is a big difference between Fluid Ounces and Dry Ounces conversions. You can check more on the difference in my article on How Many Ounces in a Cup – Dry and Wet.
Fluid Ounces = Volume Measurement
Dry Ounces = Weight Measurement
WHAT ARE THE UNITS OF MEASUREMENT FOR LIQUID VOLUME
There are several units of measurement for liquid volume that are used in different parts of the world. The most commonly used unit is the liter, which is used in the metric system.
Other units include gallons, pints, ounces, and milliliters. It is important to understand these units and be able to convert between them to accurately measure and compare liquid volumes.
Whether you are cooking a recipe that calls for a specific amount of liquid or working in a laboratory setting, having a good understanding of the units of measurement for liquid volume is essential.
So next time you come across a liquid volume measurement, remember to consider the appropriate unit and convert if necessary.
HOW DO YOU CONVERT LIQUID VOLUME
o convert liquid volume from one unit to another, follow these general steps:
Know the conversion factor: Understand the conversion factor between the two units you want to convert. For example, 1 cup equals approximately 236.59 milliliters (ml).
Choose the appropriate formula: Depending on the units you are converting, use the appropriate conversion formula. For example, to convert from cups to milliliters, you can use the formula: Volume in mL = Volume in cups × 236.59.
Perform the conversion: Multiply the volume in the original unit by the conversion factor. For example, if you want to convert 2 cups to milliliters, you would calculate it as follows: 2 cups × 236.59 ml/cup = 473.18 ml.
Round if necessary: Depending on your level of precision, you may round the result to a certain number of decimal places.
Double-check your work: Always double-check your conversions to ensure accuracy, especially when dealing with important measurements.
What is the volume of a mL liquid?
A milliliter (mL) is a metric unit of liquid volume equal to one-thousandth of a liter. It represents a small amount, roughly equivalent to about 0.034 fluid ounces or 0.06 cubic inches.