when we find it, the question often arises: "Is this love real?" Indeed, deciphering the authenticity of someone's feelings can be as challenging as it is exhilarating.
In a world filled with fleeting romances and superficial connections, identifying genuine love has become an art in itself.
Welcome to a journey of unraveling emotions and exploring the signs that indicate someone truly loves you. From subtle gestures that speak volumes to unwavering support that withstands the test of time, this blog will delve into the top ways to discern if the affection you're receiving is the real deal.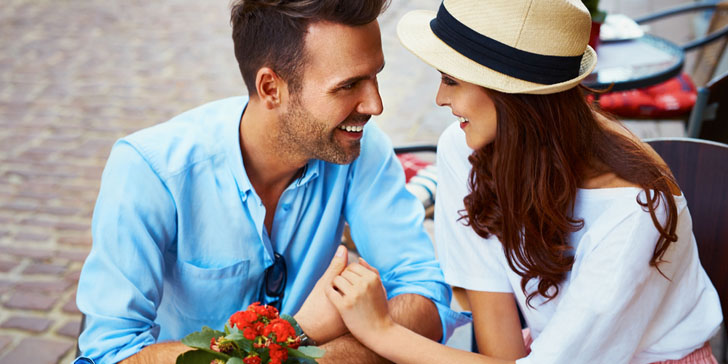 Whether you're navigating the early stages of a relationship or seeking assurance in a long-term commitment, these insights will provide you with valuable guidance.
In the following sections, we'll delve into a variety of indicators that can help you decipher the authenticity of your partner's emotions.
From the language they use to express their feelings, to their actions that echo their devotion, each clue forms a piece of the puzzle that unveils their true intentions. We'll also explore the concept of emotional safety and how it manifests in a relationship built on genuine love and care.
11 Signs That Someone Is In Love With You
So, how do you know if someone's in love with you? Here are some significant signs that you will hopefully recognize within your own relationship.
#1. Constant Thinking About The Person
When you love someone, they occupy your thoughts frequently. You find yourself daydreaming about them, wondering what they're doing, and imagining scenarios with them. Their presence in your mind is almost constant.
#2. Prioritizing Their Happiness
Their happiness becomes important to you. You genuinely care about their well-being and feel a sense of joy when you see them happy. You're willing to go out of your way to bring a smile to their face.
#3. Empathy and Understanding
Love involves a deep level of empathy and understanding. You can sense their emotions even when they don't explicitly express them. You're attuned to their feelings and are supportive when they're going through challenges.
#4. Long-Term Planning
When you love someone, you naturally start thinking about a future together. You envision shared experiences, trips, and milestones. Your plans include them as an integral part of your life.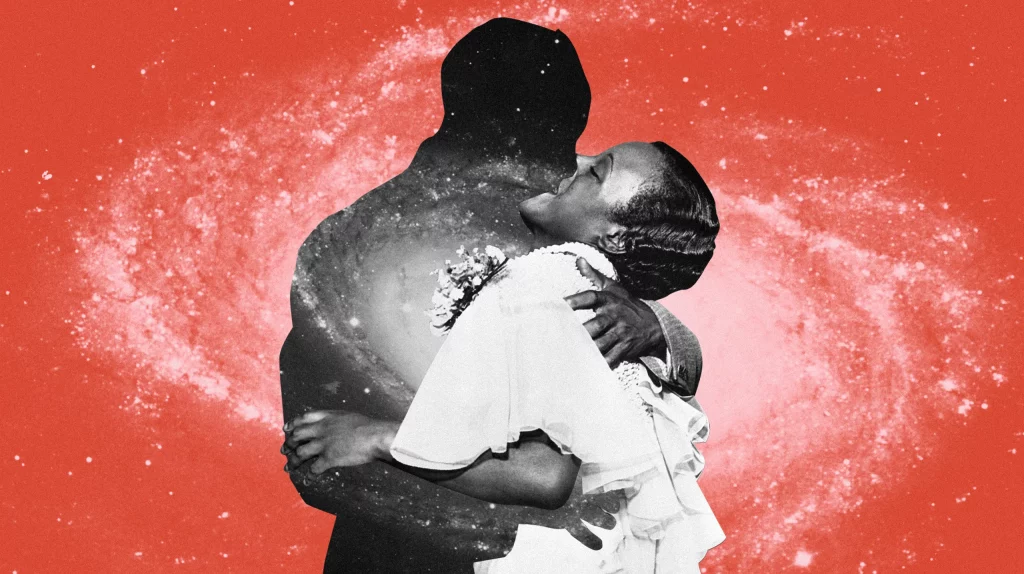 #5. Acceptance of Flaws
Love involves accepting someone for who they are, flaws and all. You recognize their imperfections but still see them as wonderful. Their quirks and idiosyncrasies become endearing rather than bothersome.
#6. Feeling Protective
You have a desire to protect them from harm, physically and emotionally. Their well-being matters deeply to you, and you instinctively want to shield them from anything that could hurt them.
#7. Deep Emotional Connection
Love is characterized by a profound emotional bond. You're comfortable sharing your thoughts, fears, and aspirations with them. There's a sense of trust and vulnerability that you're willing to embrace.
#8. Active listening
is a fundamental communication skill that involves not only hearing the words someone is saying but also fully engaging with them, understanding their perspective, and showing that you genuinely care about what they're expressing. Here's more about the importance and characteristics of active listening:
Enhanced Understanding: Active listening helps you grasp the complete message being conveyed, including underlying emotions, nuances, and context.
Building Relationships: By demonstrating that you're truly interested in what someone is saying, you strengthen your connection with them and foster a sense of trust and rapport.
Conflict Resolution: Active listening reduces misunderstandings and conflicts by ensuring that everyone involved has a clear and accurate understanding of the situation.
Empathy and Support: When you actively listen, you show empathy and provide emotional support to the speaker. They feel validated and understood, which can be comforting.
#9. Showing Vulnerability
Showing vulnerability is a hallmark of true love. When someone opens up about their fears, flaws, and dreams without hesitation, it signifies a deep trust and emotional bond. This willingness to share their innermost self reflects their genuine affection, as they feel safe and secure in your presence, fostering a profound connection that goes beyond surface-level interactions.
#10. Protectiveness
Protectiveness is a telling sign of affection. When someone prioritizes your safety, defends your interests, and looks out for your well-being, it reflects a deep emotional attachment. Their instinctive need to shield you from harm and stand up for you underscores their profound care and commitment, highlighting a love that transcends words.
#11. Consistency and commitment
Consistency and commitment are cornerstones of true love. When someone consistently invests time, effort, and attention into the relationship, even during challenges, it's a clear indicator of their deep affection.
Their unwavering dedication showcases a commitment to nurturing and growing the bond, demonstrating a genuine and enduring love that stands the test of time.
Remember that love can manifest differently for different individuals, and it's important to recognize that everyone's experience is unique. These signs can provide guidance, but the most significant indicator is how you feel within yourself when you're with that person. If they bring out happiness, comfort, and a sense of completeness, it's likely that you're experiencing love.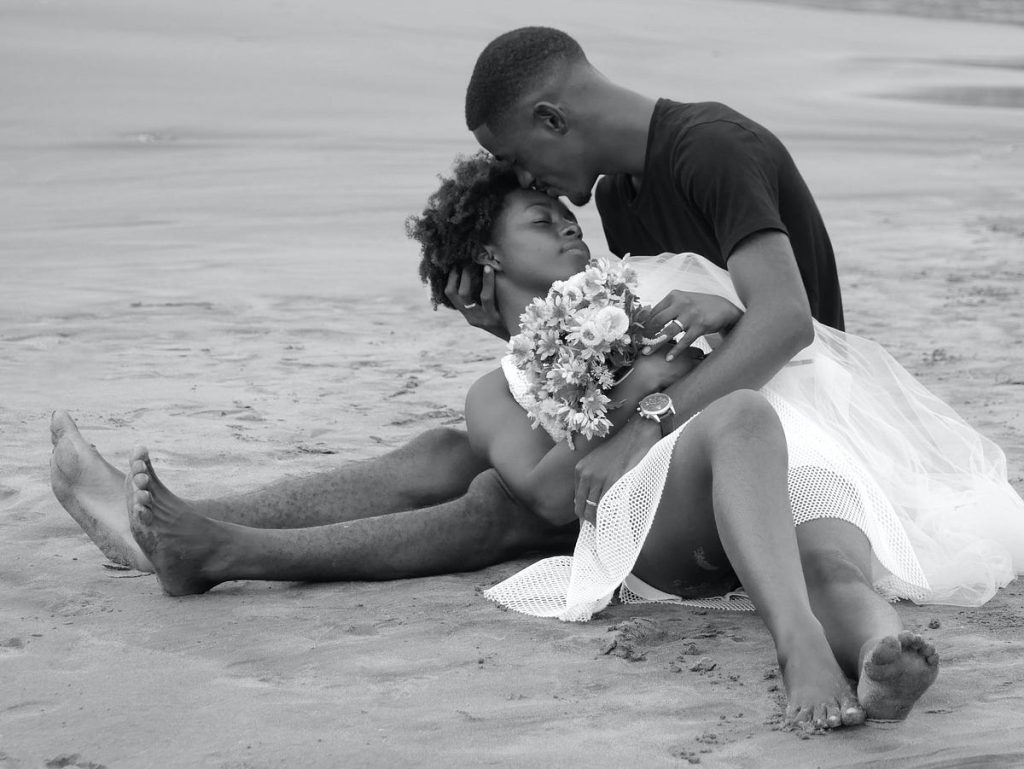 Frequently Asked Questions (FAQ)
physical sign that someone is in love with you
A physical sign of love is evident in their touch. When their caresses are gentle, their hugs linger, and their gaze is soft, it signifies a deep emotional connection. Their body language speaks volumes — close proximity, mirroring your movements, and their eyes lighting up in your presence all reveal their profound affection and attraction, expressing love without words.
how to tell if someone loves you but is hidding it
Detecting hidden feelings of love can be challenging, but certain signs might indicate someone's affection. Look for prolonged eye contact, nervousness around you, genuine interest in your life, and their inclination to be around you.
Subtle compliments and their willingness to help or support you could suggest hidden emotions. Trust your instincts and consider if their actions align with the idea of hidden love. However, open communication is the best approach to clarify their feelings.
how to tell if someone loves you secretly online
Online, secret love might be indicated by frequent, deep conversations, emotional sharing, privacy about their life, late-night chats, subtle compliments, and attentive responses. Their engagement with your posts, use of affectionate emojis, and future references could also signify hidden affection. However, open dialogue is key to understanding their true feelings.
How to know someone loves you secretly boy
Increased Attention: They might give you extra attention or notice subtle changes in your appearance or mood.
Protective Behavior: They might show concern for your well-being and safety.
Remembering Details: Recalling small things you've said or done shows they're attentive.
Special Gestures: Subtle acts like offering their jacket or helping without being asked could indicate their feelings.
Eye Contact: Prolonged eye contact, especially if they quickly look away, may signify attraction.
Nervousness: Shyness, fidgeting, or blushing when you're around might indicate hidden affection.
Online Behavior: Look for consistent messaging, emotional sharing, and curiosity about your life.
how to know someone loves you secretly girl
Subtle glances, genuine interest in your life, and unspoken support are telltale signs. If she remembers small details and makes an effort to be there when you need it, chances are she holds secret affection for you. Trust your intuition and observe her actions for a deeper understanding.
FAQ
How can I tell if someone genuinely loves me?
Look for consistent actions that align with their words. If they prioritize your happiness, support your goals, and show unwavering care, it's likely they have genuine affection for you.
What are some subtle signs of true love?
Subtle signs include active listening, remembering details about your life, and making efforts to spend time together. Their willingness to help you grow and overcome challenges also indicates their deep feelings.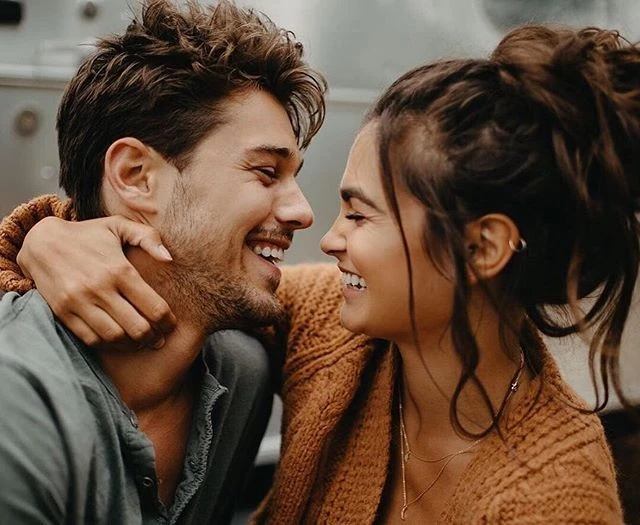 Is it possible for someone to love me secretly?
Yes, sometimes people keep their feelings hidden due to fear or uncertainty. Watch for non-verbal cues like prolonged eye contact, nervousness around you, and protective gestures, which may reveal their hidden emotions.
How does consistent emotional support indicate true love?
True love involves being a reliable pillar of support in your life. If they stand by you during tough times, offer encouragement, and celebrate your successes, their love is likely genuine.
Can actions speak louder than words in determining love?
Absolutely. While verbal expressions of love are important, consistent actions that demonstrate care, respect, and commitment hold significant weight in confirming someone's true feelings.
What role does trust play in identifying genuine love?
Trust is crucial. If they confide in you, share vulnerabilities, and create an environment where you feel emotionally safe, it's a strong sign of true affection and a deep connection.
How can I differentiate between real love and infatuation?
Real love is characterized by patience, understanding, and a willingness to work through challenges together. Infatuation tends to be more focused on superficial qualities and might fade quickly. Time and consistent behavior reveal the true nature of emotions.
Conclusion
In conclusion, knowing that someone truly loves you is a beautiful and fulfilling experience. From their consistent actions to their unwavering support, there are various ways to discern the depth of their love for you.
Pay attention to how they prioritize your happiness and growth, how they make time for you even in the busyness of life, and how they communicate with honesty and vulnerability.
Trust your intuition and observe whether they show up for you during both the joyful and challenging times.
Remember that love is not just a feeling, but also an ongoing commitment to one another's well-being. So cherish those who exhibit these signs of true love and reciprocate it in return.