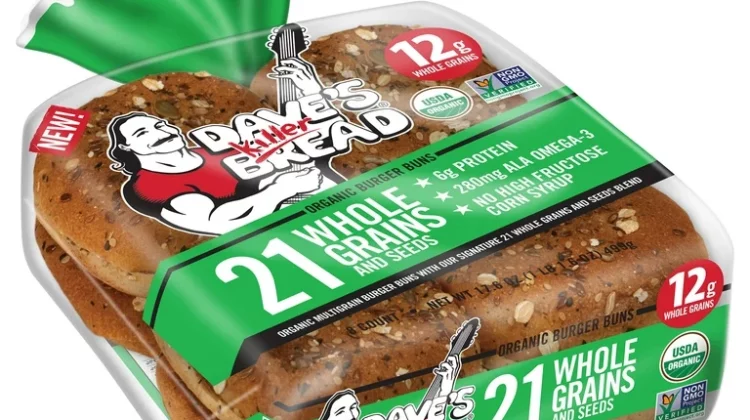 Navigating the bread aisle in your local grocery store can be quite the adventure. With options like whole grain, whole wheat, potato, oat, flaxseed, and more, choosing the right loaf isn't always straightforward.
One brand that's gaining popularity, including at stores like Costco, is Dave's Killer Bread, boasting protein-packed dough and a focus on whole-grain ingredients. It proudly claims the title of the number one selling organic and Non-GMO Project Verified bread.
Charlotte Martin, a registered dietitian nutritionist, highlights the appeal of Dave's Killer Bread, attributing it to its health-conscious labeling and marketing, which many shoppers find enticing.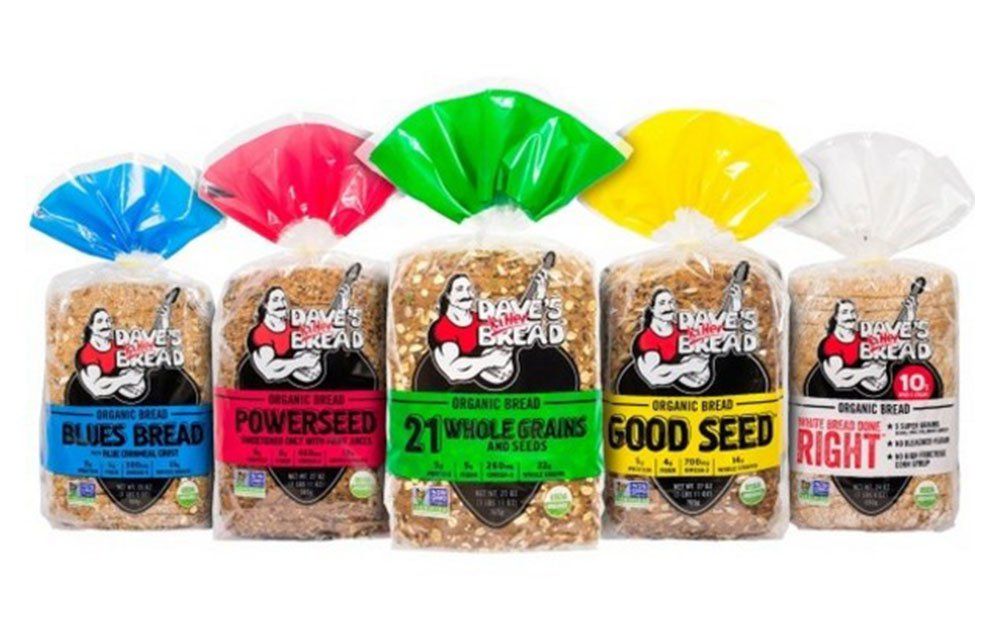 But what's the backstory of Dave's Killer Bread?
It was founded in 2005 in Portland, Oregon, by co-founder Dave Dahl, who returned to his family's bakery after serving 15 years in prison. Beyond its delicious bread, the company is known for its Second Chance Employment initiative, which supports individuals with criminal backgrounds by offering them jobs in its factories.
Roughly one-third of the employees at the company's Oregon bakery have criminal histories. Additionally, the company established the Dave's Killer Bread Foundation to encourage other businesses to hire individuals with criminal backgrounds.
Whta is so special about Dave's Killer Bread
Dave's Killer Bread, now owned by Flowers Foods (which also operates brands like Wonder Bread and Nature's Own), offers a variety of products, including "killer" bread, thin-sliced bread, sprouted bread, bagels, and English muffins.
Nutrition information for Dave's Killer Bread
Taking a closer look at the 21 Whole Grains and Seeds loaf, it contains 110 calories per slice, 1.5 grams of fat (0 grams saturated), 170 mg of sodium, 22 grams of total carbs, 5 grams of fiber, 5 grams of total sugar, and 5 grams of protein. While it provides a healthy dose of fiber and protein, it does contain some sugar, making it slightly sweeter than other bread options.
Major Ingredients in Dave's Killer Bread
The ingredients in Dave's Killer Bread are numerous but generally of good quality, including organic whole wheat flour, flax seeds, sunflower seeds, and more. However, it's important to note the sugar content, which may be higher than some other health-conscious bread options.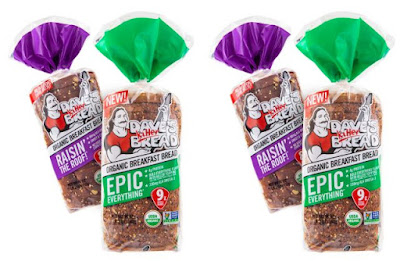 How to pick a healthy bread
In terms of what dietitians consider when evaluating the healthiness of bread, they focus on factors such as quality ingredients, fiber content, low sugar, use of sprouted grains, and the presence of whole grains.
They caution against red flags like unpronounceable ingredients, excessive numbers of ingredients, and bleached flour, which indicates heavy processing.
Both dietitians believe Dave's Killer Bread is a solid choice, especially for its fiber and protein content. However, some varieties, like the Powerseed loaf with less added sugar, are considered even better options.
Ultimately, the verdict is that Dave's Killer Bread can fit into a balanced diet in moderation, depending on your dietary preferences and goals.
Is Dave's Killer Bread a healthy choice?
Dave's Killer Bread can be a healthy choice, primarily due to its high fiber and protein content. However, the healthiness of specific varieties may vary, so it's essential to check the nutrition label.
Why do nutritionists like Dave's Killer Bread?
Nutritionists appreciate Dave's Killer Bread for its whole-grain ingredients, quality components, and the company's commitment to hiring individuals with criminal backgrounds, promoting second chances.
What should I look for in the nutrition label of Dave's Killer Bread?
When assessing the healthiness of Dave's Killer Bread, focus on factors like fiber content, sugar levels, and the presence of whole grains. These elements can help you make an informed choice.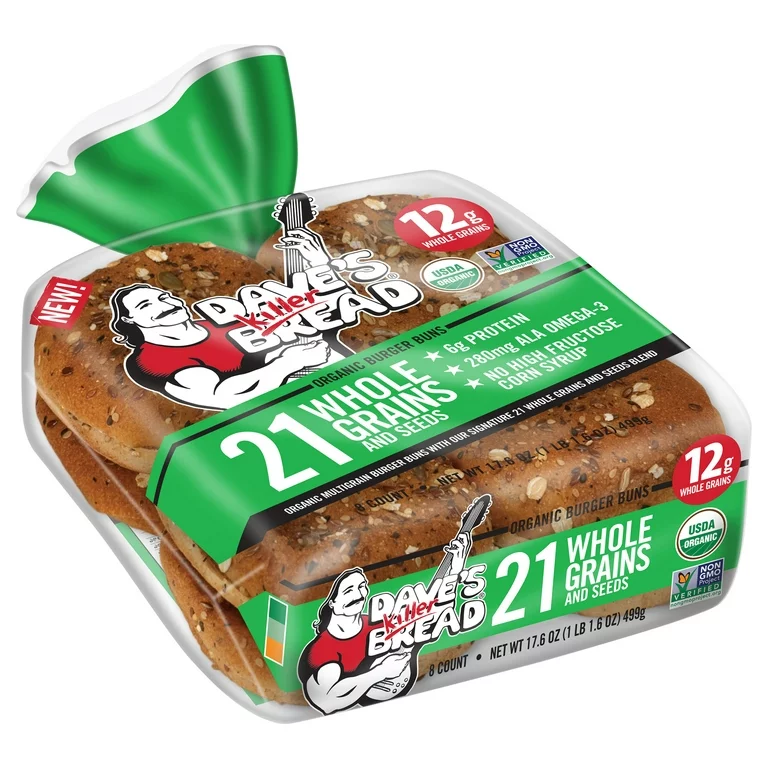 Are there healthier alternatives to Dave's Killer Bread
While Dave's Killer Bread can be a great option, other bread brands with lower added sugar and high fiber may suit your dietary needs better. Nutritionists recommend exploring alternatives based on your preferences.
Can Dave's Killer Bread be part of a balanced diet?
Yes, Dave's Killer Bread can be included in a balanced diet, but portion control and selecting lower-sugar varieties, like the Powerseed loaf, are advisable if you consume bread regularly.
What are the red flags to watch out for when selecting bread?
Nutritionists caution against bread with unrecognizable or excessive ingredients, bleached flour, and high added sugar content. It's crucial to make informed choices based on ingredient quality and nutrition facts.
Conclusion
In conclusion, Dave's Killer Bread can indeed be a healthy choice for those seeking a nutritious bread option. Its emphasis on whole-grain ingredients, high fiber, and protein content is appreciated by nutritionists.
However, it's crucial to select the right variety, as some options may contain higher levels of added sugar. Nutritionists recommend scrutinizing the nutrition label and considering alternatives with lower sugar content if necessary.
Ultimately, with moderation and an eye on ingredient quality, Dave's Killer Bread can be a valuable addition to a well-balanced diet, providing both taste and nutrition.