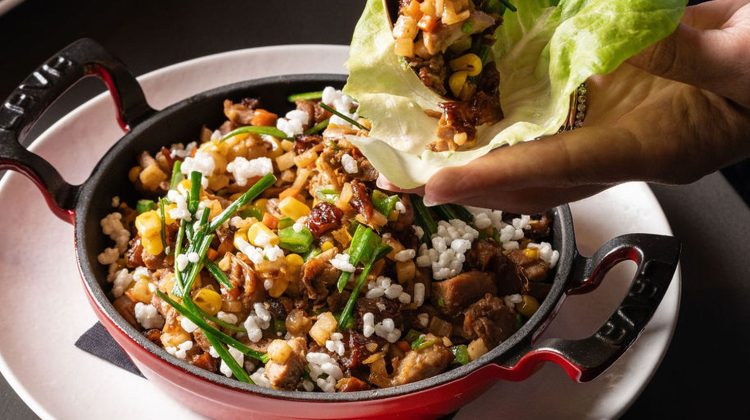 Welcome to the Essential Houston Restaurants in 2023, your ultimate guide to the must-visit dining spots in the vibrant city of Houston. In simple terms, this guide is your roadmap to some of the best places to eat, whether you're a local or a visitor.
Houston's dining scene is like a massive buffet with a wide range of flavors and cuisines. It's a place where you can savor everything from juicy brisket to mouthwatering tacos and exotic Viet-Cajun dishes. But with so many options, it's easy to feel overwhelmed.
That's where this guide comes in handy. We've carefully curated a list of restaurants that capture the essence of Houston's diverse culinary landscape. These are the places where you'll find not just delicious food but also a slice of Houston's unique culture.
Whether you're craving classic favorites or eager to explore new culinary horizons, our list is designed to help you make the most of your dining adventures in Houston. So, let's dig in and discover the flavors that make this city a food lover's paradise in 2023.
TRIS
Tapping into American, French, and Asian cuisine at this Woodlands steakhouse, Austin Simmons confirms why he is one of the best chefs in the region.
Playing with various ingredients, most notably brown butter, diners are bound to find exciting seafood dishes in addition to various cuts of beef, including Korean butter-poached crab loaded on a toothsome kimchi pancake, lobster toast with yuzu aioli and smoked trout roe, and a creamy crab truffle ravioli.
Top the experience off with wine pairings or a brown butter Old Fashioned.
24 Waterway Ave #125, The Woodlands, TX 77380
Amrina
Amrina was crowned Eater Houston's Restaurant of the Year in 2022, and for good reason. The modern Indian restaurant is helmed by chef Jaspratap "Jassi" Bindra, named one of the "World's Best Indian Chefs," by the Hindustan Times.
Bindra takes a playful and whimsical approach to the menu with dishes like A5 wagyu grilled on white charcoal and finished with housemade spice butter and masala chai marble cake. Cocktails, presented in unique vessels, are just as imaginative, and the restaurant has become a festive place to hang out, with live music offered from Thursday to Sunday.
3 Waterway Square Pl #100, The Woodlands, TX 77380
Also featured in:
Gatlin's Fins & Feathers
An homage to the fish fries and food-fueled celebrations in Houston's Independence Heights neighborhood, Gatlin's Fins & Feathers — the second restaurant by pitmaster Greg Gatlin — is a must when it comes to fried chicken and seafood. Create a crispy spread with its selection of combos and sides, like red beans and rice and collard greens, or go for its saucy and spicy Viet-Cajun chicken sandwich, topped with basil cole slaw and pickles. Whatever you do, leave room for a smoky, heartwarming bowl of gumbo.
302 W Crosstimbers St, Houston, TX 77018
Chef Emmanuel Chavez showcases the beauty and breadth of masa in this reservation-only, multi-course tasting menu restaurant. Though the lineup of dishes constantly changes, diners can find masa-fueled bites like ceviche topped with Tiger Milk made with corn, the fan-favorite quesadilla, and a dessert made with masa cakes and an airy corn mousse, offering a whole new appreciation and perspective of Mexican cuisine. Go for the more casual, first-come, first-serve atmosphere on Sunday brunch, where cheesy quesadillas, masa pancakes, and specials crafted from its weekly tasting menu are highlights. Don't forget to take home an order of handmade tortillas, made with thoughtfully sourced masa and ingredients, but warning: they sell out fast.
4740 Dacoma St Ste F, Houston, TX 77092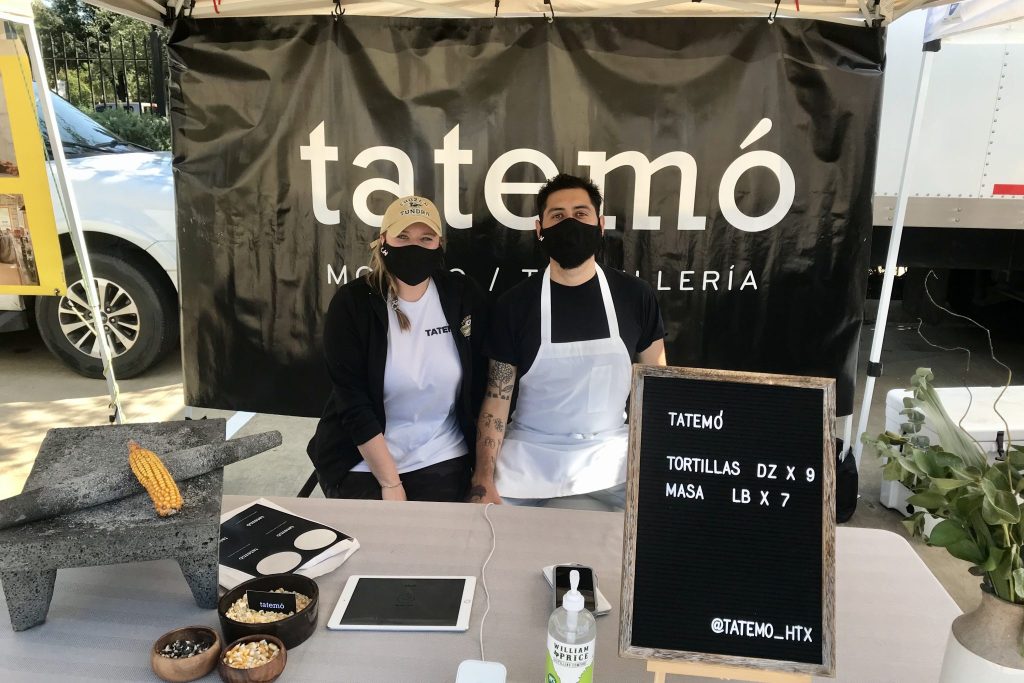 Squable
Carbs reign supreme in the most pleasant way at this modern European restaurant in the Heights. Find a strong selection of sharable small plates, ranging from a dutch baby pancake with ricotta to marinated mussels served with calico beans and bonito aioli, and larger plates, like the bolognese lasagna with pickled collards. The famed French cheeseburger smothered in raclette cheese can be selfishly devoured on one's own.
632 W 19th St, Houston, TX 77008
The Blind Goat
MasterChef winner and James Beard Award nom Christine Ha has brought her modern Vietnamese restaurant — formerly a food stall within Bravery Chef Hall — to the burgeoning Spring Branch neighborhood. She draws inspiration from her childhood and family favorites with dishes like the whole roasted turmeric fish and Mom's egg rolls packed with pork and shrimp and the tender curry goat served with a toasted baguette to sop up all the flavor. Ha's famed dessert, the rubbish apple pie a la mode, is also on the menu.
8145 Long Point Rd, Houston, TX 77055
Sign up for the newsletterEater Houston
Sign up for our newsletter.Email (required)
By submitting your email, you agree to our Terms and Privacy Notice. You can opt out at any time. This site is protected by reCAPTCHA and the Google Privacy Policy and Terms of Service apply.SUBSCRIBE
Feges BBQ Spring Branch
The menu at Feges BBQ goes beyond barbecue staples like brisket, boudin, and pulled pork. Here, you'll find fancier sides like Moroccan-spiced carrots, spiced cracklins, and pimento mac and cheese; sumptuous sandwiches and wings; plus, a wide selection of adult beverages, including wine and $10 frozen margaritas. The restaurant is praised for its whole hog, but venture in early — it sells out fast and often.
8217 Long Point Rd, Houston, TX 77055
Also featured in:
Phat Eatery
Helmed by James Beard Award-nominated chef Alex Au-Yeung, Phat's focus on Malaysian street food staples like roti canai and satay skewers have helped establish this restaurant as a must-try dining destination. Trendy, yet casual and affordable, diners should prepare to order a slew of signature dishes, like its big and juicy curry-sauced crawfish, addictive shrimp dumplings, and house favorites like sizzling black pepper beef and Hainanese chicken with a trio of sauces for dipping.
23119 Colonial Pkwy suite b-2, Katy, TX 77449
Da Gama
Operated by hospitality veterans Shiva Patel and Rick DiVirgilio of Oporto and the now shuttered Queen Vic, Da Gama harmoniously melds the flavors of Portuguese and Indian cuisines in a chic and modern setting. In addition to traditions like chili paneer, samosas, and pani puri, the menu intrigues with plates like arroz do campo, a Portuguese-style paella, and Mediterranean black mussels in curry. As a bonus, Da Gama has many plant-based plates.
600 N Shepherd Dr Suite 520, Houston, TX 77007
Truth BBQ
With juicy whole-hog roasts, smoked boudin, fatty brisket, and Saturday-only beef ribs that quickly sell out, it's no surprise Truth BBQ has been billed as one of the top barbecue spots in the state. Evolved from a small shack in Brenham, Truth's fancier second location in the Heights serves competition-level barbecue with a backyard flair. Visitors can delight in complements like corn pudding, tater tot casserole, and delectable cakes crafted by Botello's mother, Janel, and Truth's head baker Laquita Wilkins.
110 S Heights Blvd, Houston, TX 77007
Theodore Rex
The building in the gritty Warehouse District which once housed Justin Yu's lauded restaurant Oxheart, is now home to Theodore Rex, a casual but sophisticated restaurant where the chef's capabilities remain on display. Expect to be wowed, first by the look of dishes like soured pork sausage with cucumber, tomato toast, and sweet melted onions in buttermilk, then by their pure flavors.
1302 Nance St unit a, Houston, TX 77002
Bludorn Restaurant
With its New American-French-inspired style and Gulf Coast-heavy dishes, chef Aaron Bludorn's upscale namesake restaurant is a local mainstay. Dishes like decadent sea urchin spaghetti, comforting lobster-chicken pot pie, and short rib ravioli are worthy orders. Appetizers are equally compelling, with options like a charred octopus, a Tarte flambee, and savory maitake mushrooms with a preserved lemon vinaigrette. If you are a fan of the restaurant's many gems from the sea, venture out to Bludorn's new seafood-focused Navy Blue, which opened last year in Rice Village.
807 Taft St, Houston, TX 77019
The Original Ninfa's on Navigation
Founded in 1973, this humble yet iconic Tex-Mex neighborhood spot's claim to fame is introducing the country to juicy pieces of chargrilled beef skirt steak served in tortillas or "tacos al carbon" — or what's known today as fajitas. Enjoy sizzling platters of its take on this signature dish, plus queso flameado and mango-habanero margaritas for a truly Houston Tex-Mex feast. The restaurant's Post Oak location isn't the original, but it does operate under the same chef and features the same menu.
2704 Navigation Blvd, Houston, TX 77003
Musaafer
With its breathtaking design and opulent decor and furnishings, Musaafer is a restaurant that you have to see to believe. Made up of various dining rooms, including a room coined the Sheesh Mahal — or palace of mirrors — built with more than 220,000 mirrors, the restaurant truly transports diners to majestic India as they dine. The menu takes a modern approach to Indian cuisine, showcasing dishes in an artful way and reflecting the foods and flavors of the country's 29 states.
5115 Westheimer Rd Suite C-3500, Houston, TX 77056
Also featured in:
Street to Kitchen
An "unapologetically Thai" restaurant, Street to Kitchen doesn't mince words about its commitment to staying true to its culinary roots and harnessing the sweet, salty, spicy, sour, and bitter flavors Thai is known for. Look forward to James Beard Award-winning chef Benchawan Painter's drunken noodles, rice bowls topped with crispy pork belly and pork Panang curry, super-fresh green papaya salad with dried shrimp and crushed peanuts, and stir-fried Thai basil beef. Order the mango sticky rice. It's one of the best desserts in the city.
6501 Harrisburg Blvd, Houston, TX 77011
The Breakfast Klub
Don't let the line out the door intimidate you — With a stamp of approval from Beyonce and more than 20 years in the culinary game, the Breakfast Klub has more than earned its keep as a Houston institution. This legendary Midtown restaurant serves up staples like its iconic and flavorful chicken and Belgian waffles, delivering the perfect balance of sweet and salty, plus crispy catfish and grits, cheesy breakfast sandwiches, and more, all with a jazzy backdrop.
3711 Travis St, Houston, TX 77002
Nobie's
Inspired by the owner's grandmother, this Montrose restaurant takes on a homey feel in a former bungalow that aims to serve comforting dishes with culinary flair to a vinyl soundtrack. A fluctuating menu here keeps things interesting, but expect dishes like super-fresh raw oysters, pull-apart milk bread with smoked trout roe, and Nonno's pasta — a stellar tagliatelle bolognese that, thankfully, isn't going anywhere.
2048 Colquitt St, Houston, TX 77098
https://www.instagram.com/p/CmwgZfoMqpC/embed/?cr=1&v=14&wp=598&rd=https%3A%2F%2Fhouston.eater.com&rp=%2Fmaps%2Fbest-houston-restaurants-38-essential#%7B%22ci%22%3A11%2C%22os%22%3A12378.300000011921%7D
Also featured in:
Kata Robata
Chef Manabu "Hori" Horiuchi cooks up a constantly changing menu with fresh fish flown in almost daily from Japan, making way for delicious sushi, including maki rolls and an impeccable omakase experience. But with Kata Robata's name being a shortened reference to fireside cooking, the restaurant is also sure to incorporate the hot side of things, with grilled meats cooked on the robata, and dishes like lobster and crab ramen, fried green tomatoes with kimchi aioli, and uni chawanmushi, a tender egg custard that packs a briny punch. Though some may argue that the miso lobster mac and cheese doesn't belong at a Japanese restaurant, it's a must-try.
3600 Kirby Dr suite h, Houston, TX 77098
Taste of Nigeria
With an extensive menu boasting everything from meat pies and moi moi to pepper soups, this seat-yourself restaurant is the perfect place to stop in to get your fix of Nigerian cuisine without distraction. Entrees like ogbono, ground mango seeds with tilapia or chicken, or the suya platter with jollof rice make this a go-to for Houston's largest West African immigrant community.
5959 Richmond Ave Suite 160, Houston, TX 77057
Mo' Better Brews
With dishes like peach cobbler pancakes, flatbread pizzas, and the fan-favorite chik'n fried shrooms and grits drizzled with hot honey syrup or "Trill'' remoulade sauce, this vegan breakfast restaurant boasts a vibe that attracts locals and visitors alike, including famous H-Town native Lizzo. Get a cup of coffee and peruse the vinyl collection for the perfect soundtrack to take home.
1201 Southmore Blvd, Houston, TX 77004
Lucille's
Led by executive chef Chris Williams and chef Khang Hoang, the family-run restaurant pays homage to Williams' great-grandmother while harnessing flavors of the South. Lucille's revived recipes have resulted in delectable classics like cheesy chili biscuits, baked macaroni and cheese, braised oxtails, and fish caught straight from the Gulf, that is masterfully fried, roasted, or blackened depending on the dish. The fried chicken and the oxtail tamales — a spin on a Texas favorite — are true highlights.
5512 La Branch St, Houston, TX 77004
Hamsa
From the team behind Doris Metropolitan and Badolina Bakery, Hamsa is a modern Israeli restaurant located in the heart of Rice Village. Watch as fluffy housemade pita emerges often from the kitchen's brick oven, and pair it with one of two kinds of hummus, squash tahini, baba ganoush, and about a half-dozen other dishes. If you're having a hard time deciding what to order, the Yala Yala tasting experience boasts generous portions of the menu's greatest hits and is well worth the loot.
5555 Morningside Dr #100, Houston, TX 77005
Mala Sichuan Bistro
With five Houston area locations, including outposts in Katy, Sugar Land, and the newest in the Heights, Mala is a pioneer when it comes to flavorful Sichuan cuisine in Houston. With its co-owner Cori Xiong hailing from Chengdu, a town in the Sichuan province, the restaurant harnesses hometown flavors in its top sellers like spicy dan dan noodles, the saucy mapo tofu, red oil dumplings, and green tea and bacon fried rice.
9348 Bellaire Blvd, Houston, TX 77036
Blood Bros. BBQ
Founded by three Alief natives, this Bellaire smokehouse combines Asian flavors and Central Texas-style barbecue in a way that is undeniable to the tastebuds. Stay for the brisket, fall-off-the-bone ribs, togarashi smoked chicken, brisket fried rice, and pork belly burnt ends — and consider ordering in bulk to take some home for later. Advance orders require a minimum of five pounds of meat, and must be placed 48 hours in advance via Blood Bros's website. The specials, which rotate daily, are also a fun way to spice things up.
5425 Bellaire Blvd, Bellaire, TX 77401
Also featured in:
Pho Dien
One of the city's essential pho destinations, the broth at this Asiatown spot is simmered for at least 12 hours, making it rich, fragrant, and dare we say, healing. Opt for the full experience with a traditional combination bowl of beef soup, which comes with rare steak, flank, tendon, tripe, and meatball, or modify your protein as you see fit with 17 different varieties. Be sure to pair it with a Vietnamese coffee or salty soda lemonade for the full experience.
11830 Bellaire Blvd #C, Houston, TX 77072
Crawfish & Noodles
Viet-Cajun crawfish is a distinctly Houston dish, and there's no better place to find it than this James Beard Award-nominated spot in Asiatown. Big, juicy mudbugs are tossed in a spicy, buttery, garlicky sauce that will have even skeptical crawfish newbies coming back for more. Though crawfish is the most obvious order, other dishes, including the basil fried rice, pho, and fried seafood options, including the salt-pepper crab are worthy options. If you can't make it out to Asiatown, try the restaurant's new outpost in the Heights.
11360 Bellaire Blvd #990, Houston, TX 77072
Afrikiko
Whether Nigeria or Ghana makes the best jollof rice is up for debate, but this beloved Ghanaian restaurant, located off of Bissonnet Street and the Southwest Freeway, makes a strong case. Enjoy classics like goat pepper soup, beef stew, egusi soup, and cassava in a casual, convivial atmosphere.
9625 Bissonnet St, Houston, TX 77036
Helen's Kitchen
Helen's, the self-proclaimed "best Jamaican food in Houston," serves up dishes like oxtails, curried goat, jerk wings, roti, and, the national dish of Jamaica, ackee and saltfish. They also offer a wide variety of tropical drinks including both sorrel and Jamaican soda.
14608 S Post Oak Rd, Houston, TX 77045
Pier 6 Seafood & Oyster House
Though a bit of a journey from Houston city limits, the waterfront views and fresh Gulf oysters are definitely worth the trek. Helmed by executive chef Joe Cervantez, Pier 6, a James Beard-nominated restaurant, boasts a menu packed with locally caught fish transformed into dishes like crispy cornmeal-crusted snapper served with shrimp etouffee. Hang around the outdoor bar before or after your meal and take in the sights and sounds of the Galveston Bay.
113 6th St, San Leon, TX 77539