In the dynamic landscape of Nigeria's economy, opportunities awaits those who seek to navigate the currents of income generation. As the calendar turns to 2023, the quest for financial stability and prosperity continues to evolve, driven by innovation, technology, and the unique needs of the Nigerian market.
This comprehensive guide serves as a compass, leading you through the diverse avenues and strategies available to make money in Nigeria this year.
Whether you're a budding entrepreneur, a skilled professional, a creative mind, or an ambitious student, the Nigerian economic canvas offers a myriad of ways to turn your aspirations into tangible financial success. From harnessing the digital realm and exploring the growing e-commerce landscape to tapping into traditional industries and cultural strengths, we'll uncover the avenues that hold the potential to reshape your financial journey.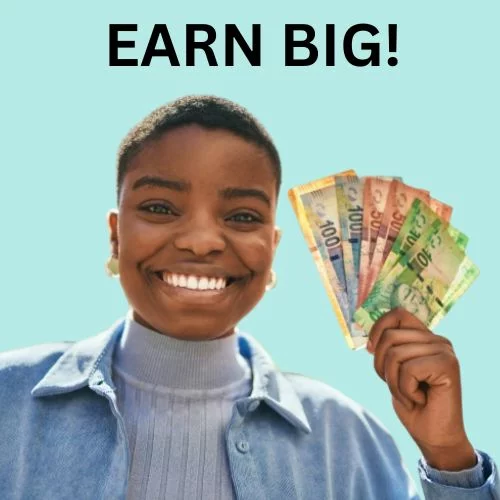 Join us as we dig into the trends, sectors, and ideas that are poised to make a significant impact in Nigeria's economic landscape in 2023. Prepare to discover insights, seize opportunities, and chart a course toward financial achievement in the dynamic year ahead.
Here Are 30 Ways To Make Money Online
Freelancing: Offer your skills as a freelance writer, designer, programmer, or in various other areas on platforms like Upwork, Freelancer, or Fiverr.
Content Creation: Start a blog, YouTube channel, podcast, or social media account and earn through ads, sponsorships, or affiliate marketing.
Online Tutoring: Teach subjects or skills you're knowledgeable about through platforms like Chegg, Tutor.com, or VIPKid.
Virtual Assistant: Assist individuals or businesses with administrative tasks remotely.
E-commerce: Sell products through platforms like Amazon, eBay, Shopify, or Etsy.
Dropshipping: Set up an online store without managing inventory, as products are shipped directly from suppliers.
Print on Demand: Create custom designs for merchandise like T-shirts, mugs, and phone cases, and sell them on platforms like Printful or Redbubble.
Online Courses: Create and sell online courses on platforms like Udemy, Teachable, or Coursera.
Stock Photography/Videography: If you're into photography or videography, sell your work on stock image and video websites.
Affiliate Marketing: Promote products/services and earn a commission for every sale made through your referral link.
App Development: Create and monetize mobile apps through app stores like Google Play or the App Store.
Language Translation: Offer translation services for documents, websites, or content.
How can I earn online?
Remote Consulting: Provide professional advice in areas such as business, finance, health, or personal development.
Online Survey Taking: Participate in paid online surveys on platforms like Swagbucks, Survey Junkie, or Vindale Research.
Remote Bookkeeping: Offer bookkeeping services to businesses from your own computer.
Social Media Management: Manage social media accounts for individuals or companies.
Remote Customer Service: Work as a customer service representative for various companies, assisting customers through online channels.
Remote Data Entry: Perform data entry tasks for companies remotely.
Online Writing: Write articles, ebooks, or content for websites, blogs, and online publications.
Web Design/Development: Create websites for individuals or businesses.
Podcast Editing: Offer editing and production services for podcasters.
Online Focus Groups: Participate in online focus groups or user testing for companies.
Virtual Event Planning: Help plan and manage virtual events, webinars, and workshops.
Sell Digital Products: Create and sell digital products like templates, printables, or digital art.
Transcription Services: Convert audio or video content into written text.
Online Fitness Training: Become an online fitness coach and guide clients through virtual workouts and meal plans.
Gaming and Streaming: Stream your gaming sessions on platforms like Twitch or YouTube and earn through ads, donations, and subscriptions.
Online Voiceover Work: If you have a good voice, offer voiceover services for videos, commercials, and animations.
Remote Project Management: Manage projects for companies remotely, keeping teams organized and on track.
Remote Technical Support: Provide technical support for software, hardware, or IT-related issues.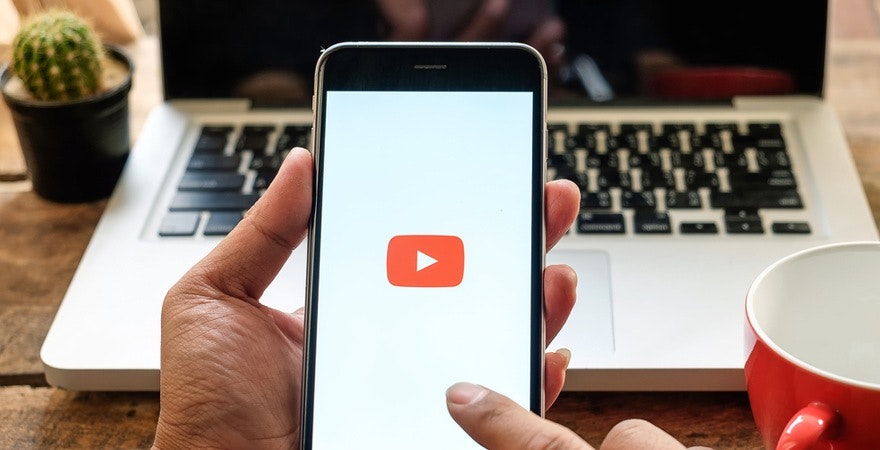 Here's a list of 30 offline business ideas that students can consider to earn money
Tutoring: Tutoring is sharing expertise for income. Choose subjects, target audience, and format. Plan lessons, create resources. Promote on web, social media, or locally. Adapt to students, be patient, and continuously learn. Make a positive impact on learning.
Freelance Writing: Write articles, essays, or content for local businesses. Freelance writing offers flexible income by creating content for various clients. Write articles, blogs, or copy on diverse topics, leveraging your skills to earn from anywhere.
Graphic Design: Design logos, flyers, and promotional materials.
Photography: Offer photography services for events and portraits.
Handmade Crafts: Create and sell crafts like jewelry, artwork, or handmade clothing.
Baking: Sell homemade baked goods to friends, family, or local events.
Personal Training: Provide fitness training or workout classes.
Event Planning: Help plan and coordinate parties and events.
Car Wash: Offer car washing and detailing services.
Lawn Care: Provide lawn mowing, gardening, or landscaping services.
Pet Sitting/Dog Walking: Care for pets while owners are away.
House Cleaning: Offer cleaning services to individuals or small businesses.
Tailoring/Alterations: Provide sewing and clothing alteration services.
Mobile Repair: Repair smartphones or electronics.
How to make money online for beginners
Language Lessons: Teach language lessons to those wanting to learn a new language.
House Painting: Paint houses or rooms for homeowners.
Delivery Service: Start a local delivery service for groceries or other items.
Car Detailing: Offer thorough cleaning and detailing services for cars.
Music Lessons: Teach music lessons for instruments you're skilled in.
Bookkeeping: Help small businesses manage their finances.
Interior Decorating: Offer advice on interior design and décor.
Party DJ: DJ at local events, parties, and weddings.
Car Mechanic: Offer basic car repair and maintenance services.
Gardening Services: Help maintain gardens and outdoor spaces.
Clothing Resale: Sell secondhand clothing at local markets or online.
Jewelry Making: Create and sell handmade jewelry.
House Sitting: Offer house-sitting services for travelers.
Fitness Classes: Host fitness or dance classes in your community.
Knitting/Crocheting: Create and sell knit or crocheted items.
Carpet Cleaning: Provide carpet cleaning services for homes and businesses.
Choose a business idea that aligns with your skills, interests, and available resources. Always make sure to research local regulations and requirements before starting any business venture.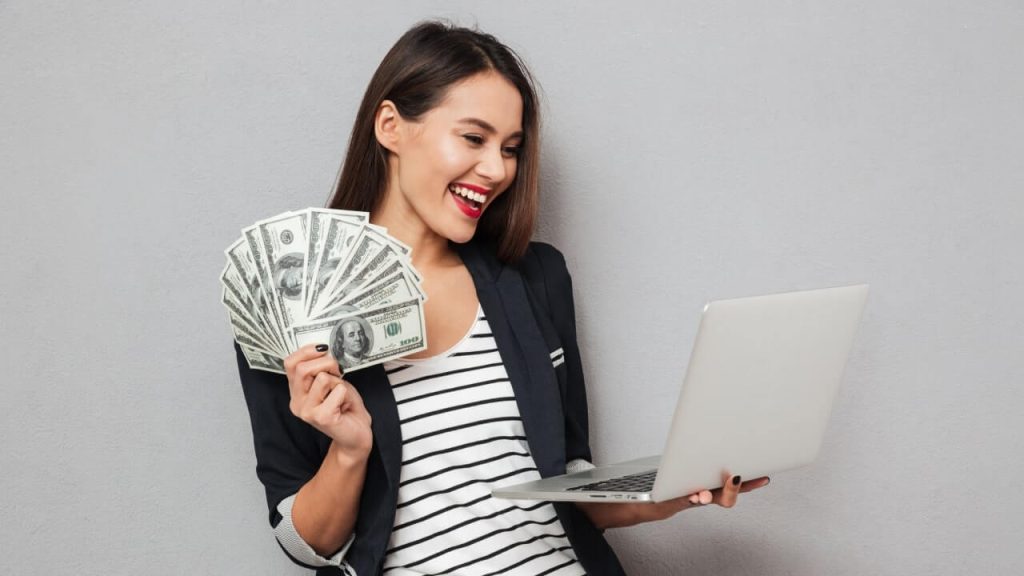 How to make $100 a day?
To make $100 a day, explore freelancing, gig economy platforms, or online tutoring. Offer services aligned with your skills, like writing, graphic design, or teaching. Market yourself, provide quality work, and aim for multiple clients to achieve your daily income goal.
How can I make extra money with a full time job?
Supplement your income while working full time by freelancing, consulting, or offering online services. Utilize your skills to provide writing, design, or coaching services. Allocate dedicated time outside work, maintain a consistent schedule, and focus on efficient time management. Online platforms and networking can help you secure gigs and generate extra income.
Conclusion
Certainly, I'd be happy to help you craft a conclusion for your blog post on ways to make money in Nigeria in 2023. Here's a sample conclusion:
In conclusion, the year 2023 presents a multitude of opportunities for individuals in Nigeria to explore diverse avenues of income generation. From embracing the digital landscape to tapping into traditional sectors, the potential is vast and exciting. The key lies in recognizing your strengths, interests, and the needs of the market.