From cottage pie to roast chicken, we've rounded up these easy and basic recipes everyone should know how to cook, including simple recipes for beginners…
Our collection includes a variety of different recipes, both savoury and sweet – from spaghetti Bolognese to roast chicken, and chocolate fudge cake to a classic rhubarb crumble – all ideal for beginners.
"Cooking is a life skill and, with practice, can be an enjoyable way to spend time, whether cooking for yourself or family and friends. A few basic skills will set anyone on the path to producing delicious, simple meals with ease. Eating well doesn't have to be complicated – not many of us have time for complicated!" says Michaela Hanna(opens in new tab), a chef, who gives private cooking lessons.
My top recommendations include basic knife skills, roasting vegetables, having a few tasty salad dressings, understanding the simplicity of slow cooking, a few different ways with eggs, and knowing how to make a tomato sauce, a white sauce, and a meat-based sauce/gravy. That knowledge will get you a long way in the cooking world because having a solid foundation of knowledge and mastering a few basic recipes will give you the confidence to play around with them, adding different ingredients and flavours. Hence, you have more dishes in your repertoire. Most important of all – practice, practice, practice."
1.Victoria sandwich
This is the most basic, all-in-on cake sponge, the springboard for all other cake recipes, if you like. Containing those mainstays of baking – eggs, flour, sugar, butter – and absolutely nothing else, once you've learnt to make a classic Victoria sandwich, you can go on to add other cakes to your repertoire, whether that be cocoa for a chocolate sponge, lemon or orange for a fruit sponge – you get the idea.
The main lesson you need to learn about baking is that it is a science and you have to be pretty precise with your measurements, unlike cooking, where you can freestyle with your ingredients rather more.
Once you've mastered a Victoria sponge, have a play around with the recipe with these Victoria sponge recipes with a twist(opens in new tab).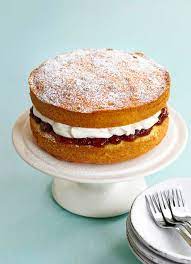 2. Cottage pie
Smothered with a creamy mash topping and packed full of tender meat and gravy, cottage pie is classic British comfort food at its best.
Once you've got to grips with a traditional cottage pie, try adding chilli powder to the mix to spice things up a bit, or Indian spices to turn it into a keema pie. Replacing the beef with lamb transforms the dish into a shepherd's pie(opens in new tab) and you could swap the mash for sweet potato and/or swede or throw some carrots or squash into the mix. Or making a completely vegetarian version(opens in new tab) with added mixed beans for protein.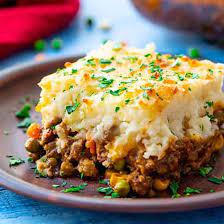 3. Chocolate chip cookies
A batch of freshly made chocolate chip cookies will beat a pack of shop-bought any day. Just cream the butter and sugar, chuck in the rest of the ingredients and mix – it really is that simple. You can get the kids to help you make them too.
It's a good idea to make up a big batch of cookie dough, wrap in cling-film and freeze – then bake up a batch of cookies whenever you fancy them.
Adapt the recipe by swapping the chocolate chips for Smarties, white chocolate chunks or even bashed-up Maltesers. And away from the choc, try chopped nuts and fruit, such as raisins or dried apricots.
This recipe will help you learn how to adapt your cooking times to achieve your desired effect – if you like your cookies soft and gooey (we recommend this outcome) then bake for slightly less time than if you prefer them crisp and crunchy.
4. Lasagne
A lasagne is perfect for preparing in advance, in fact it usually tastes better when made the day before as the flavours have had a chance to develop (the same is true of many dishes). The first time you make one, focus on doing the meat sauce first, and then the white sauce, as the multitasking of two sauces on the go might be a bit too much.
You can also turn your lasagne into a meat-free feast(opens in new tab) for the whole family or a healthy option(opens in new tab) packed with plenty of veggies and much less fat. You could even top with mozzarella balls and pesto for a fancy finish.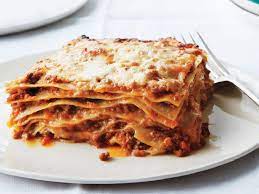 5. Roast chicken
There's nothing quite like a traditional roast chicken with all the trimmings to get the whole family round the table on a Sunday. Streaks of bacon, a smidge of butter and homemade stuffing is all you need to add a mass amount of flavour to your bird. Just remember to keep an eye on the clock when it comes to cooking.
The secret to a perfect roast chicken is rest and seasoning," says chef Michaela Hanna. "Chickens are always seasoned well with sea salt and freshly ground black pepper in my kitchen, and always have half a lemon and a sprig of rosemary in the cavity. If your budget allows, free-range is the way to go for flavour and animal welfare. Allowing the bird time to relax after it's been cooking is essential for juicy meat. The proteins need time to relax, the juices need time to flow through the meat, and you'll probably need time to finish the gravy and vegetables! A tablespoon of flour cooked into the roasting tin for a couple of minutes, a glug of white wine and a pint of chicken stock will set you up for yummy gravy. And roast chicken leftovers are perfect for sandwiches, salads, noodles, soup, pasta sauces – strip it down and make good use of what, if anything, remains."
Once you've mastered this classic roast chicken recipe, up the anté. Stud with cloves of garlic(opens in new tab) , smother with a balsamic glaze(opens in new tab) and get experimenting with flavours.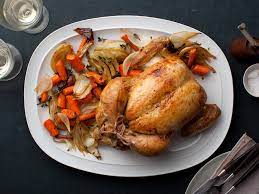 6. Chicken and mushroom pie
Pies are far easier to make than you may think – especially if you cheat a wee bit and use ready-made pastry. Making the filling from scratch is the most important part of the pie – you can control what goes in, using fresh veggies and good quality meat.
Once you've mastered this classic chicken and mushroom pie, expand and make other pies from cheese pie(opens in new tab) to the Hairy Bikers' favourite steak and ale pie(opens in new tab) and even teach yourself how to make the pastry from scratch using our simple puff pastry recipe(opens in new tab).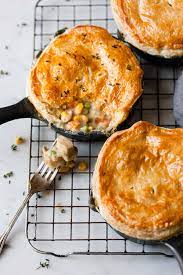 7. Chocolate fudge cake
Everyone should know how to bake a chocolate cake, especially if you have kids in the house, and this one comes to you courtesy of the one and only Queen Bee of baking, Mary Berry.
Once you've mastered the recipe, try to experiment. Melted chocolate or cocoa powder make the base of most chocolate cakes so play around with different varieties of both. Smother your chocolate cake in a spread like Nutella, melted chocolate or make your own chocolate ganache(opens in new tab), top with M&Ms, sprinkle with sugar strands or even turn it into a chocolate fingers cake(opens in new tab) (shhh, don't tell anyone, but this is a great way of disguising a less-than-perfect bake).
Skills gained: Mixing, making and using icing
Get the recipe: Chocolate fudge cake(opens in new tab)
Stir-fry
Healthy, tasty and anything goes (within reason) in a stir fry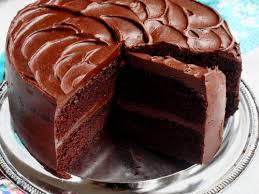 8. Stir-fry
We all need a good stir fry in our cooking arsenal. They're quick and easy to make, great for the whole family and well balanced nutritionally. All you need is some veggies, your favourite meat, some stir-fry sauce (be it soy sauce, black bean or sweet and sour, for example) and last but not least, a wok. Cook your meat first, add in the veggies and sauce and stir until combined and delicious.
Chillies, ginger and garlic are your flavour friends here, as is soy sauce. Other sauces, like oyster, Sriracha and even fish sauce work well too, as there are no rules. Serve with noodles or rice.
Swap the chicken for different meats such as beef (make sure you opt for a quick cook variety, like sliced steak) or pork, use prawns or fresh salmon, or go for a vegan option with some tofu. You can also add more spices to the mix or try a different variety of vegetables. We recommend Ken Hom's beef and orange stir-fry(opens in new tab) and this spicy Thai prawn stir-fry(opens in new tab).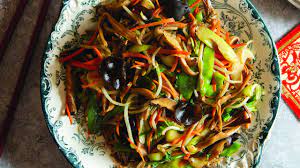 9. Macaroni cheese
Packed with a creamy, cheesy sauce and a crunchy topping, macaroni cheese is hard to beat on a cold winter's day. It's also an absolute triumph with kids.
"A quick and comforting supper. You can serve straight from the pan, or pour into a baking dish and top with breadcrumbs mixed with a little cheese for a nice crunchy topping. I always make a little more cheese sauce than I need and freeze for future mac n cheese dishes, or to spread on top of a lasagne," says chef Michaela Hanna.
You can add in some veggies for a vegetable macaroni cheese(opens in new tab) – broccoli and cauliflower work well. Or turn it into a lower fat version (because, whatever else it is, mac and cheese is no health food) by swapping cream for reduced-fat creme fraiche or semi skimmed milk, and use reduced fat cheese instead like in our low-calorie macaroni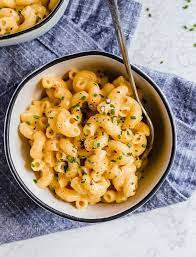 10. Apple pie
This recipe teaches you how to make shortcrust pastry, but you can opt for shop bought, which makes life much easier as a novice baker (because, baby steps).
Once you've mastered an apple pie, try adding in other fruits – plums or pears work well, and our particular favourite is a blackberry when they're in season (around September). You could equally add in dry fruits such as raisins or sultanas. It's an idea to experiment with different types of pastry as your topper – puff or filo pastry can be super effective. And then how about you learn how to make your own custard?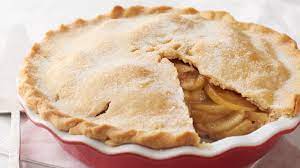 11.Rhubarb crumble
made with deliciously tart rhubarb – in season during early summer, though you could equally use tinned or frozen varieties. Or instead, try apple, blackberry or plum crumble, and serve with all-essential custard(opens in new tab) or vanilla ice cream.
"I like to add chopped hazelnuts and a handful of jumbo porridge oats to the crumble topping for extra crunch and flavour – a sprinkle of ground cinnamon doesn't go amiss either," says Michaela Hanna.
Crumble can also be a savoury dish – try out this sausage and bean crumble recipe.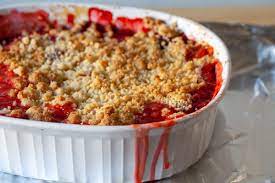 12. Mushroom risotto
The key to risotto is stirring, stirring, stirring. It's simple, but involves a bit of time at the stove, so pour a glass of wine, put on some tunes and see it as leisure time. Give it some love, basically. The key ingredients are risotto rice and stock and the crucial thing is to cook, slowly, on a low heat, gradually adding the stock and wine (if you're using it to cook, not just drinking it…).
Mushroom risotto is a veggie classic, and is particularly wonderful with a mix of the more exotic kind of 'shroom – shiitake and enoki, for example (most supermarkets sell packets of them fresh), but it'll be just as pleasing with the more common, crowd pleasing chestnut mushroom. Porcini mushrooms, the ultimate in umami flavour, are key as well – make sure you soak them for 30 mins first and reserve the water to mix with your stock.
If you are hankering after meat, chicken breast is the best choice, while veggies like spinach, leeks and asparagus work really well, as does a pea risotto(opens in new tab) – an excellent choice if you're out of the fresh stuff and trying to put together a freezer and store cupboard dinner.
Risotto can also be used as a stuffing in peppers – just top with Parmesan cheese and cook in the oven. A great way of avoiding food waste(opens in new tab) if you have leftovers.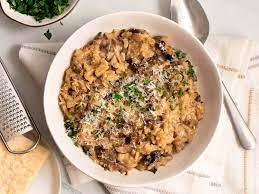 13. Muffin
Even we didn't realise quite how easy it was to make muffins… Just cream the butter and sugar, add all of the other ingredients, whisk together, pop into muffin cases and bake.
Excellent for a breakfast treat or as a mid-afternoon pick-me-up, the basic blueberry muffin recipe can be tweaked to include raspberries, strawberries, nuts or chocolate chips, or you could add some lemon zest and throw some poppy seeds in the mix for taste and texture. They're so easy, even the kids can get involved in making them.
14. Spaghetti Bolognese
A good ragu, as the Italians would term it, spag bol is a must in most people's recipe repertoire, and kids love it.
You could swap the beef mince for pork or turkey mince, and the spaghetti for linguine or tagliatelle – or even penne or fusilli if you're a real spaghetti rebel. Add small chunks of carrot and celery for a well balanced meal, and a veggie option is good to have in your armour, too, for a healthy, budget dinner – try this meat-free spag bol(opens in new tab). Ingredients like Worcestershire sauce, beef stock cubes, tomato puree and dried herbs like oregano are all store cupboard essentials that will help bring the flavour in this and many other recipes too.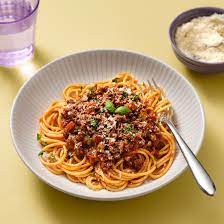 15. Cheesecake
No two cheesecakes are made alike – some can be really simple to make and don't involve baking, while others will develop those baking skills that little bit further.
Once you've mastered the art of making a no-bake and a baked cheesecake, experiment with different flavour combinations like blueberry and chocolate or white chocolate and cream. Try an Easy Malteser cheesecake(opens in new tab) or have a go at cheesecake cupcakes(opens in new tab). Top with fresh berries, curls of chocolate or spoonfuls of whipped cream and – most importantly – enjoy.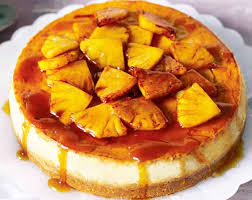 16.Caesar Salad
OK, so it's not so much cooking, but a damn good salad is a meal in itself nowadays, and not just in the summer months – there are lots of wonderful winter salad recipes(opens in new tab) out there too. Knowing how to put good flavour combos together, adding protein to a salad base, and including everything from griddled veggies to olives to nuts, is a good skill, as is mastering a tasty dressing.
"Salad offers up a world of possibilities. Thankfully we've moved on from shredded iceberg, a quarter of a tomato and a few slices of cucumber. I like to combine a grain like bulgur wheat, with roasted aubergine, red onion and figs, add some green salad leaves, goats cheese and a good dressing," says chef Michaela Hanna. "Salad doesn't just have to be a garnish, it can be a whole meal – warm or cold. Whatever ingredients are in your salad, having a few delicious dressings up your sleeve will really make it. Try mixing up a crushed clove of garlic, two tablespoons of sherry vinegar, six tablespoons of extra virgin olive oil, a teaspoon of honey and half a teaspoon of Dijon mustard – add sea salt to taste."
A good place to start is a classic Caesar salad – crisp lettuce, croutons, anchovies, Parmesan and the king of all dressings. Add grilled chicken, salmon or crispy tofu for protein, and up the veggie count by getting creative with some griddled sprouts or roasted beetroot.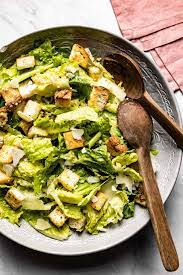 17. Flapjacks
A gooey, sticky flapjack is pretty foolproof, and these delights from Mary Berry are made with just four ingredients. Simple.
Once you've mastered your flapjack-making skills, take the creativity to the next level. Try out different flavours like apple, cinnamon, orange or even carrot, or add some sweet treats like dried apricots, white chocolate chips or raisins. Great for kid's lunch boxes – you could actually make flapjack healthy with this energy-boosting bar(opens in new tab) recipe, which throws banana and mixed seeds in the mix.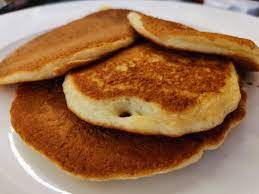 18. Chocolate brownies
Another straightforward, crowd pleasing bake to add to your repertoire. Just melt the chocolate, add all the ingredients together, pour into a tin and stick in the oven. What sets a brilliant brownie apart from a mediocre one, though, is all in the bake – you want a gooey consistency, so don't over do the time in the oven and make sure you take them out when they're firm but still a bit fudgy – no one wants a dry, dusty brownie, right?
Jazz them up by adding mini Creme Eggs on top at Easter, or red and green Smarties at Christmas. Try chopped nuts – pecans or walnuts work especially well – or add some peanut butter to the mix to make our peanut butter swirl brownies
19. Beef Wellington
This is a rare meal indeed – a proper showstopper that isn't actually that tricky to make, so even an amateur can pull it off, whether it's for Christmas, another special occasion, or even just for Sunday lunch. Beef wrapped in a mushroom paté and Parma ham, before encasing in puff pastry (yes, you can buy it ready made), it's all in the quality of the meat and the cooking time – the golden rule of beef, of course, is not to over-do it, you want a nice pink centre when you slice the Wellington – remember, this is Gordon Ramsay's recipe and he will never forgive you otherwise.
Extend those pastry skills to other recipes like steak and vegetable pasties(opens in new tab) and teach yourself to make shortcrust pastry(opens in new tab) from scratch.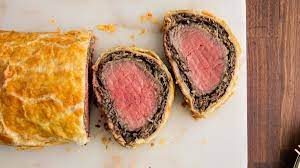 20. Fish cakes
An excellent recipe to have under your belt for a mid-week dinner and for getting your kids to eat more fish – because breadcrumbs always help. This recipe uses salmon, so a good source of omega 3 fatty acids for all the family, and is made super tasty with lemon zest, Parmesan and spring onions.
You could add capers, too, to this or any other fish – cod and haddock are good white fish alternatives, and smoked haddock adds a different dimension (excellent served with a poached egg on a bed of spinach). Tuna is a good option too, and try adding spices – a few pinches of Cajun seasoning, for example, will give your fishcakes zing. Be sure to have a lemon to hand to squeeze over once they're cooked.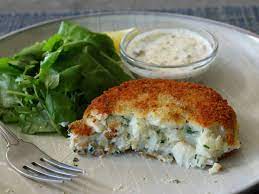 21. Cupcakes
Once you've got the basic cupcake recipe – essentially sugar, flour, eggs, butter – down pat, there'll be no stopping the creative bakes, as the places you can go with your cakes from here are endless.
There are myriad ways of decorating them(opens in new tab). Start off simply by making good use of a dusting of icing sugar, or use food colours, icing pens and sugar strands. Then move onto fondant and sugar paste and really begin to get crafty with those designs. This sponge can also be adapted easily, adding flavours to create everything from fruity to chocolate cupcakes.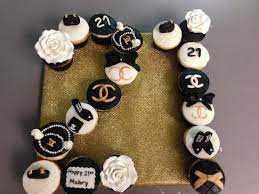 22. Steak
Steak is all about timings when it comes to the cooking, and whether you want it rare, medium or well done (trust us, you do not want it well done). Budget allowing, the best cuts to choose are sirloin or fillet steak, but a good rump steak is perfectly delicious too. The key is to get the pan very hot first.
A good steak needs very little to go with it because it can do all the singing and dancing all by itself – just salt and pepper and a dollop of dijon mustard. Though a nice peppercorn sauce, some garlic mushrooms or, for something a little different, a chimichurri salsa(opens in new tab), can all elevate it to a next-level special dinner.
Or slice your steak and add it to your salad(opens in new tab) or stir fry.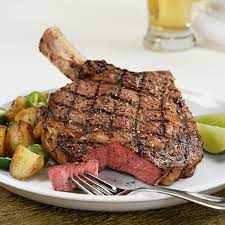 23. Trifle
This trifle is the perfect starter recipe if you've never made one before – it's essentially sponge, custard and cream, with a sprinkling of raspberries and some raspberry jam.
Once you've mastered a basic trifle, step it up a gear and make something a little bit more complicated with different layers using jelly, fresh fruits and blancmange (how very retro).
Christmas is a jolly traditional time to crack out your best boozy trifle(opens in new tab) or try a continental riff on a classic with Gordon Ramsay's Italian trifle(opens in new tab).
Bread
Making your own bread is far less of a faff than you might think
24. Bread
Nothing beats the smell of warm bread baking in the oven. For those of us who didn't nurture our sourdough starters through lockdown, baking bread seems a daunting task, what with all the kneading and proving and yeast action going on, but bread is actually rather simple to make, you just need a wee bit of patience.
Give Paul Hollywood a run for his money with individual bread rolls, soda bread(opens in new tab) or even a delicious Italian focaccia(opens in new tab). You may never need to bother the bakery counter in Tesco ever again.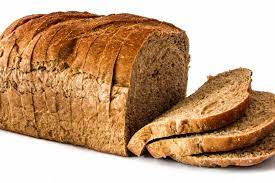 25. Pizza
Pizza dough(opens in new tab) is easy to make and far more satisfying and delicious than shoving a frozen supermarket pizza in the oven, not to mention way fresher and healthier.
Experiment with different toppings and flavour combinations. This tomato base is super simple, made with just tinned plum tomatoes, sugar and olive oil (you could add some oregano and tomato puree for depth of flavour).
Try different cheeses; swap mozzarella for goat's cheese or a rich burrata, add fresh veggies like peppers, mushrooms, onions or even asparagus or artichoke, or make a Florentine with spinach and a cracked egg in the middle. Try ham or pepperoni, or scatter over olives, capers and anchovies. It's a good idea to add flavour like a hint of rosemary or basil to the base too when making the dough.
Oh, and top tips, a) roll out your dough so it is thin and crispy (no deep pan travesties here) and get your oven very hot first – the pizza will take only a few minutes to turn to its crispy, bubbly best.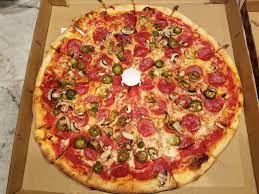 26. Cauliflower cheese
Cauliflower cheese is the perfect side dish for a Sunday roast, but it's also every bit good enough to take centre stage. Mastering a bechamel sauce – the same as you would for lasagne or mac and cheese, for example – is the key skill here, and remembering not to overcook the cauli, as no one needs soggy veggies in their lives.
Adding other veggies such as tomatoes or broccoli works well, and the sauce can be adapted as well – try swapping out the Cheddar for Stilton or Parmesan cheese, and adding a couple of pinches of nutmeg. A layer of mozzarella on top would be the icing on the, erm, cauli.
27. Mashed potato
It's hard to get perfection in mashed potato, but this simple recipe is pretty foolproof. "Ensuring your raw potato chunks are an even size and cooking them thoroughly is key to avoiding lumps. Investing in a potato ricer will also help ensure your mash is super smooth. Great with butter and milk, you can vary it by adding a dollop of horseradish sauce or grain mustard. Fantastic served as is, or for topping fish, cottage or shepherd's pies," says chef Michaela Hanna
Make your mash more decadent with a swirl of double cream or less decadent by stirring through a tablespoon of reduced-fat creme fraiche. Make sure you add plenty of salt and white pepper. Finely chopped spring onions or even olives are lovely additions too.
Carrot cake
A classic bake with a delicious, moreish frosting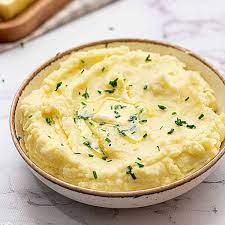 28. Carrot cake
Moist, full of spices, raisins and, somewhat obviously, carrots, and topped with a sweet cream cheese frosting. A classic carrot cake is always a winner. And it's a pretty simple sponge to put together – weigh everything out, pop it in a mixing bowl, and stir. Fondant carrots (you can buy these in the supermarket, let's not get ahead of ourselves) make a cute topping.
A carrot sponge can be morphed into cupcakes, transformed into muffins, or have other flavours added for a tropical twist – like this Caribbean carrot cake with desiccated coconut and tinned pineapple in the mix.
29. Omelette
Because there couldn't be a quicker, more nutritious meal. "With practice, omelettes(opens in new tab) offer so many possibilities, not just for delicious fillings, but they tick the breakfast, lunch and dinner box. They're quick to make and a good source of protein," says chef Michaela Hanna. "Three eggs is the minimum I'd use for an omelette for one, and don't be afraid to practise if it's not quite right first time – even if it doesn't look like the perfect omelette, it will still taste great. A non-stick frying pan will help prevent sticking."
A classic filling is ham and cheese – try deviating from the usual cheddar with crumbly cheeses like Lancashire, or even feta. Caramelised onions are a winner too, or how about spring onions? And up the veggie count with finely chopped peppers, mushrooms or, when in season, asparagus works well.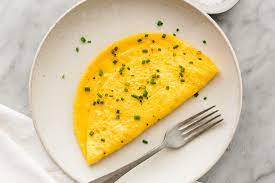 30. Burritos
Tortilla wraps packed with spiced meat, rice, beans, guacamole, salsa and sour cream, they're a fun, family dinner, easy enough for mid-week, yet feel somewhat treat-like. This recipe is the classic made with minced beef, but it can be traded for pork, chicken or vegetarian burritos. The pinto beans give an extra protein hit, and add some peppers and sweetcorn to hike up the veg count. Adapt the spice levels to however chilli tolerant you are (or aren't), and, if it's all too much at once, buy yourself some dips – homemade guacamole(opens in new tab) is always worth the effort though, as is asals.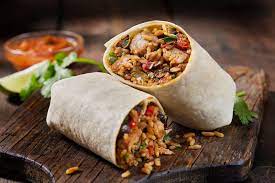 31. Rocky Road
When you're not much of a baker, even doing it with your kids can feel a tad daunting – which is where this easy, fun fridge cake comes in, as you don't need to stress about messing up your baking times. A classic rocky road features biscuit, glacé cherries and marshmallows in melted chocolate, but there are no hard and fast rules, and this version includes Maltesers and ginger biscuits. The only hard part is waiting patiently for it to set in the fridge.
Try making white chocolate rocky road(opens in new tab), push the boat out on a rocky road cheesecake(opens in new tab), or make a more 'adult' version with raisins, chopped nuts – pecans or brazil nuts work well – and crushed amaretti biscuits.
32. Toad in the hole
Could it get more British than toad in hole? This is the ultimate comfort food, perfect for a Sunday lunch. Yorkshire puddings can be a tricky thing to master – the most important part being getting the oil super hot before you pour in the batter, and not opening the oven door until it's done (if you do, it is more likely to resemble thick, stodgy pancakes). Brown the sausages first so they're golden and crispy, but tender on the inside.
There are all kinds of twists on a classic too – wrap your sausages in bacon (or use veggie sausages – we like the Quorn ones) or season your Yorkshire pudding mix with herbs (sage and rosemary work well). And don't forget the gravy – onion gravy with a dash of balsamic for depth of flavour works well here.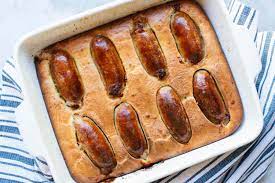 33. Roast potatoes
The best part of any roast dinner is a crunchy, perfectly cooked roast potato, if you ask us. Crisp, crunchy outside, light and fluffy inside, a drizzling of gravy and a dash of salt and pepper. Yes please.
King Edward potatoes, parboiled first, are the spud of choice for these classic roasties, and the trick is to heat the oil in the oven tray first to make your potatoes extra crisp.
Add other veggies to the dish, like onions and bashed cloves of garlic (no need to peel) for more flavour, and add some herbs (rosemary or thyme are good choices). Try goose fat in place of olive oil, if you're feeling extra decadent (don't make it a weekly occurrence or your heart won't thank you).
You'll also be needing a good gravy to pour over the top. Essential, we're sure you'll agree.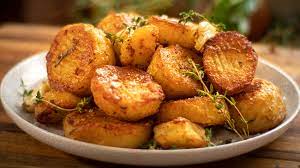 34. Sticky toffee pudding
An icon of British puds, and a perfect dessert after a Sunday roast or for a dinner party. Making it from scratch, you will be rewarded with a soft, moist sponge and a light, golden toffee sauce. Just don't forget the vanilla ice cream (no, you don't need to make that, too) to cut through the hot, steaming pudding.
You'll even learn how to make a toffee sauce to drizzle over the top (pop the rest in a jug on the table in case anyone wants extras).
Once you've mastered the classic, get fancy and make apple and sticky toffee mini puds(opens in new tab) or, if you're looking for more of a cake, try sticky toffee brownies(opens in new tab) or sticky toffee cupcakes.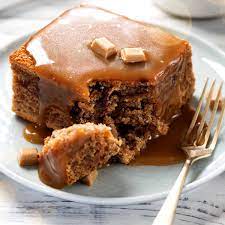 35. Chicken and tomato pasta bake
When it comes to feeding a lot of hungry people, a pasta bake(opens in new tab) is the saviour of mid week meals. It's friendly on the old wallet, too.
This one is made with chicken, but tuna is another classic protein choice, or just leave out the meat and fish altogether for a veggie option. Add in olives, and mix in some roasted or stir-fried courgettes, broccoli and/or aubergine to help with the old 5 a day. Try different sauces too, like a rich cheese and tomato sauce, a cream sauce or pesto based sauce, and different types of pasta – macaroni, penne, or fusilli are the classics, but orecchiette or rigatoni work well too – anything that isn't a strand pasta like spaghetti, basically.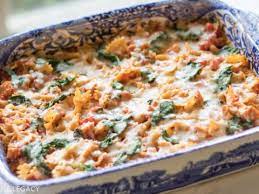 36. Chilli con care
Chilli is the ideal winter warmer. You can add in as much or as little spice as you like when making the sauce from scratch.
Beef is the classic but why not use turkey mince for a lower-fat option, or try a veggie(opens in new tab) option? Or bake your chilli in the oven with thin slices of potato and plenty of cheese on top. Serve with guacamole, sour cream, and grated cheese and your carb of choice wise – mop up with crusty French bread, dip with toasted pitta bread, top an oven-baked jacket potato or serve with rice.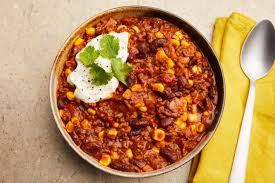 37. Meatballs
Meatballs are a classic, and very versatile. All you need is tomato sauce, fresh herbs and pasta to serve, but they also work well on top of mashed potatoes, with chips (think IKEA style) or even in a decadent panini style sandwich.
This recipe uses pork mince, but you can also use beef, turkey or Quorn mince, or riff on the traditional recipe by making chilli con carne meatballs(opens in new tab) or a meatball pasta bake(opens in new tab). Just be prepared to get your hands messy sticking it all together and rolling. It's a good recipe for slightly older kids to get involved with, too.
38. Chicken curry
A chicken tikka masala is that most classic curry (among us Brits anyway) and one made at home is far healthier and less greasy than most takeout versions. This recipe uses a cooking hack with a shop-bought paste, and can be made with chicken breast or thigh (we often think thigh is a better option for curries – it's cheaper too).
Another delicious curry to sample is a lamb jalfrezi(opens in new tab) and try your hand at side dishes like these onion bhajis(opens in new tab). You'll save yourself a fortune on takeaways and know exactly what you're eating.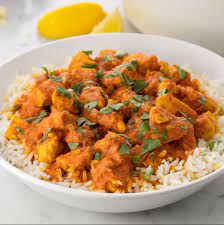 39. Beef stew with dumplings
An absolute essential in the colder months, a rich beef stew with dumplings is the heartiest of winter warmers. Our favourite recipe, courtesy of telly's James Martin, combines tender chunks of beef with a rich stock and homemade dumplings.
Slow-cooked meat is the winner for this dish, so beef is king, but lamb works wonderfully too, or take the meat out of the recipe and add in heaps of mushrooms and veggies to make a vegetarian option (and use a vegetarian suet for the dumplings). Most of us have no idea how to make old-school dumplings, a staple of many a 70s and 80s childhood, so it'll be an impressive yet easy skill for your cooking repertoire.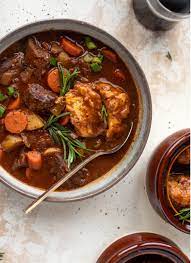 40. Tomato soup
Step away from the tins, folks. We all love a bowl of the iconic Heinz tomato soup, but homemade is a different level – and a far bigger nutrient hit to boot. Excellent for using a glut of tomatoes, this recipe is bursting with flavour from the paprika, garlic and onions and has a comforting, creamy texture (you can swap out the cream for reduced-fat creme fraiche, should you wish).
Give the recipe a twist by adding a sprinkling of chilli powder for spice or some chopped tomatoes for a thicker texture. Then try other classic soups – leek and potato(opens in new tab) and mushroom(opens in new tab) are winners.
Chocolate banoffee pie
An icon of puddings, this is an excellent choice for amateur dessert makers because there's no need for the science of actual baking. You'll learn how to make a simple base that also works for cheesecake, as well as mastering the art of caramel. Plus, it's got fruit in it, so it's practically healthy, right?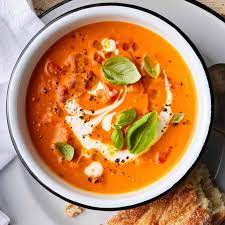 41. Chocolate banoffee pie
An icon of puddings, this is an excellent choice for amateur dessert makers because there's no need for the science of actual baking. You'll learn how to make a simple base that also works for cheesecake, as well as mastering the art of caramel. Plus, it's got fruit in it, so it's practically healthy, right?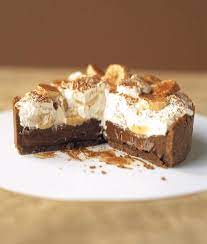 42. Homemade burgers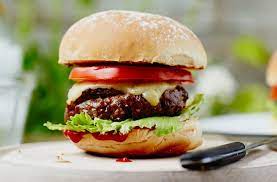 Mince, herbs, breadcrumbs, egg, simple (it's also the same principle as a meatball, so you can use this recipe for those too, should you wish). Add loads of different flavors and fillings to the basic mix, like spices to give a kick or chopped mushrooms to get some more veggies into your kid's diet. Swap the mince for turkey for a leaner option, or Quorn for the veggie option, and top with whatever you fancy – grilled cheese, bacon, tomato, avocado, jalapenos, a fried egg. Treat yourself to brioche buns too if you're feeling fancy, and a side of sweet potato fries would go down a treat.
43. Porridge:
 Give yourself a Ready Brek glow with added smugness by making homemade porridge of a morning – a far better start to the day than all those sugary cereals (and yes, even those ones that don't appear obviously sweet have a ton of sugar in them – we're looking at you, granola).The slow-release carbs in oats really do keep you full until lunch, and it is for sure the most nutritious way to kick off the morning, especially in the winter. Top with banana, berries, seeds for protein and fiber, and a drizzle of honey, should you need a sweet hit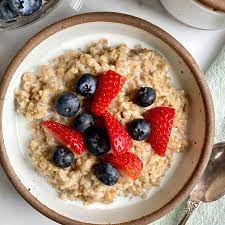 44. Homemade beans on toast:
Pimp your baked beans for a quick and easy dinner for the whole family. This recipe adds butter beans, cherry tomatoes, baby tomatoes, garlic and onion to a classic can of Heinz Beans (though you could omit these and make them entirely fresh). It's a protein-packed delight, and a meat-free meal, but they're also great on the side of homemade burgers with potato wedges. Otherwise, serve on a baked potato or have with good ol' buttered granary toast as a lunch.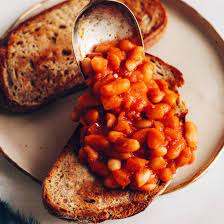 45. Lemon meringue pie:
It looks tricky, but learning hacks to baking helps make desserts easier (and no, we don't think it's cheating). Sure, you could make your own pastry, but why would you when there's perfectly good stuff on the shelves? This recipe is ideal for amateurs, using ready-made short crust, though there's still the need to make your own meringue, which essentially involves egg whites, sugar and a lot of elbow grease. The sharp lemon filling isn't too tricky, and there's always the option to buy a jar of curd instead if you're so inclined. While there's no need to mess with a classic, changing the lemon for lime or orange in a citrusy twist works well too.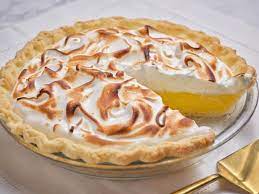 46. Beef stroganoff Skill level:
Stroganoff is a simple and tasty Russian stew – and what the Russians don't know about winter warmers isn't worth knowing. It's way faster to prepare than most casserole type dishes too. Using quick cook cuts of beef – sliced steak works well here – added to mushrooms and onions, a classic stroganoff has a sauce made from sour cream (swap for creme fraiche if you wish) and mustard. And we think a generous sprinkling of paprika is needed too. Mushroom stroganoff is another classic meat-free alternative (and the sauce works marvelously on pasta too). Typically served with rice, it's also a delight with mashed potato and a side of greens.
47. Spaghetti Carbonara:
It's a staple pasta dish, but how often do you have it at home? A creamy carbonara with bacon and Parmesan is comfort food at its finest, and it's one the kids love just as much as the big kids. Try adding chicken and mushroom in to the mix, or turn your carbonara into a cheese-topped pasta bake. Use lardons or pancetta ideally, though smoked streaky bacon works perfectly well, and don't by shy with the garlic or Parmesan. Linguine or tagliatelle is the perfect pasta match for this sauce and a fresh salad on the side compliments well – this is a main dish somewhat lacking in the greenery, after all Skills gained: Quick pasta dishes, making sauces.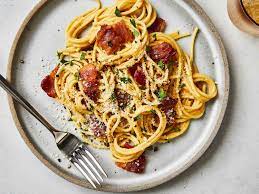 48. Fish pie:
 A buttery mashed potato topping and a creamy, white sauce turns a simple piece of fish or two into a cosy, comforting, downright delicious dinner. And top tip – go to the fish counter or fishmongers rather than buying prepared fish pie mix – it'll be both cheaper and fresher. Alongside the white fish, prawns and salmon work a treat, as does any smoked fish. Add veggies into the sauce – spinach, asparagus or mushrooms work well, as do courgettis, tomatoes and even olives. That way, it's a balanced one-pot dinner. Add cheese and/or breadcrumbs to the top of your mash and pop under the grill for the last 5 minutes of cooking for an extra crispy finish. Delicious. making mashed potato Get the recipe: Fish pie Even the Colonel would approve, surely (Image credit: T I Media Limited)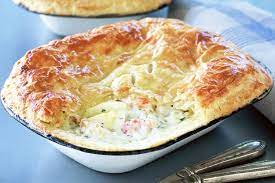 49. Kentucky style fried chicken:
Trying to avoid takeout's for health or budget reasons? Or both, realistically? This is a far healthier version of a classic with this a crunchy, spiced coating (we couldn't possibly comment if the Colonel divulged his secret recipe), and is baked rather than deep fried, to save on clogging the old arteries. It's very tasty too. Pair with sweet potato wedges, coleslaw, a green salad and homemade baked beans. Better than the real thing.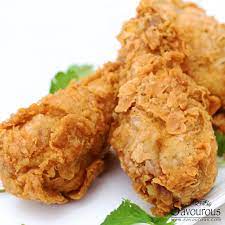 50. Eggs Benedict
One for lazy starts at weekends, or even for dinner, most of us only treat ourselves to eggs cooked Benedict style in a hotel or restaurant, but mastering a good Hollandaise sauce opens upa whole new world of home brunching. A classic eggs benedict is made with ham or bacon on top of a toasted English muffin, but this one is a fusion with eggs Florentine as it also has spinach in the mix, make it more of a fully rounded meal. Or switch out the bacon for smoked salmon and turn it into an eggs royale. We'd invite friends over for this one, if we were you. Once you've got your egg cooking confidence up, try this poached egg and bacon salad or make your own Scotch eggs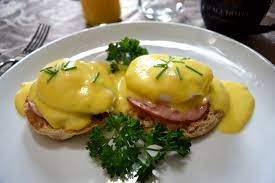 51. Eton Mess
Eton Mess is a classic British recipe made with broken meringues, strawberries and whipped cream. It's super simple and pretty rustic yet somehow almost posh. Sure, it's summery in vibe, but works a treat any time of year, and can be made with any combo of berries – blackberries, raspberries and blueberries work a treat, as do peaches and nectarines. Swap out the cream for Greek yoghurt should you prefer, just make sure it is served in a tall glass. Melted white chocolate on top works wonderfully too.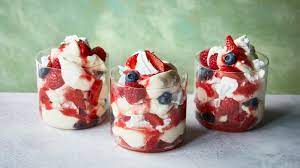 52. Coq-au-vin
Perfect for when friends come over or for a change from a Sunday roast, this icon of French cooking has been rocking dinner tables since the 70s, when it was quite rightly the height of sophistication. Using chicken on the bone slow cooked until it falls off the bone, the sauce uses a whole bottle of red wine (don't waste the good stuff, any old plonk will do for cooking) with shallots, button mushrooms,
 and bacon. Omit the bacon if you wish, and, if you prefer not to use vino, there are great red wine stock pots available to cook with these days. Serve with rice or your potato of choice, and a side of green beans.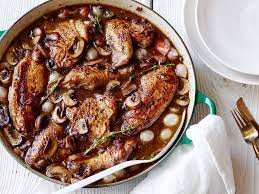 53.Steak and kidney pie
A champion of pies. Thisrecipeteaches you how to make your own short-crustpastry, but you can totally use shop-bought should you wish. Though lamb's kidneys are what make this filling unique, you can, of course,opt out if they don't float your boat.
Another great, classic filling to learn how to cook is a steak and ale pie. Serve with chips and buttery mash (because this isn't a time for worrying about calories and fat gram) and peas or other green veggies.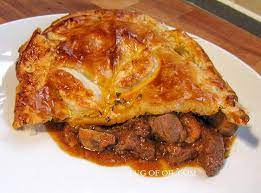 Conclusion
Above are the various types and varieties of food available though that's not all because there are several hundreds of varieties not mentioned in this article.
Take time out and pick any of the dishes above, prepare or buy it from the restaurant and enjoy yourself with a good locally prepareddish. Not just dish alone you delve for the locally made drinks too if you feel soda or wine does not go well with you.
Frequently asked question
What are the 12 categories of foo?
Vegetables.
Fruits.
Grains.
Protein Foods.
Dairy.
Oils & Solid Fats.
Added Sugars.
Beverages.
What are the five food groups?
Fruit and vegetables.
Starchy food.
Dairy.
Protein.
Fat.
How many types of food we have?
There are 4 (four) basic food energy sources: fats, proteins, carbohydrates and alchol.
What are the six classes of food?
The 6 Major Food Groups
Whole grains and starchy vegetables. …
Fruits and non-starchy vegetables. …
Dairy and non-dairy alternatives. …
Fish, poultry, meat, eggs and alternatives. …
Heart-healthy oils. …
Elective or Discretionary Calories.
What are the 9 types of foods?
The following nine food groups reflect foods with generally similar nutritional characteristics: (1) cereals, (2) starchy roots, (3) legumes, (4) vegetables and fruits, (5) sugars, preserves, and syrups, (6) meat, fish, and eggs, (7) milk and milk products, (8) fats and oils, and (9) beverages.